Use the menu above for the best touring advice, downloadable routes, reviews and more!
Buy a digital or print edition
Subscribe to MSL
Motorcycle Sport & Leisure magazine is the original and best bike mag.
Established in 1962, it's a magazine for the more discerning rider. An in-depth read for the real-world motorcyclist, we dedicate more space than any other magazine to the most concise reviews, fascinating interviews and inspiring touring and adventure.
What's inside our March 2020 issue?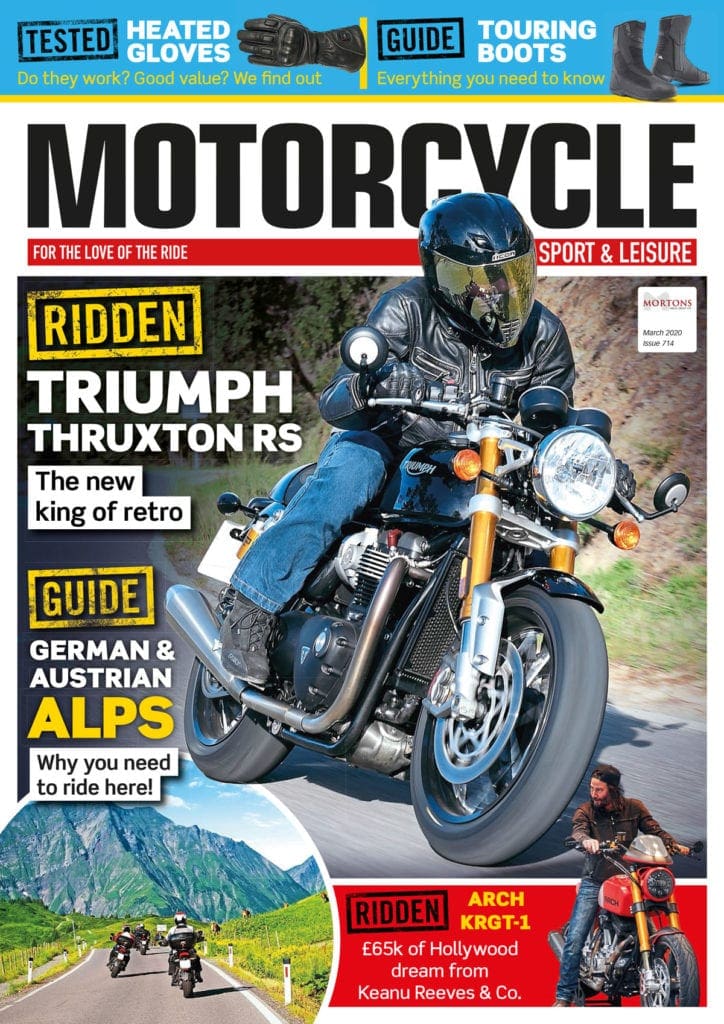 This month we're riding the new king of retro, Triumph's Thruxton RS in the brand new March issue of Motorcycle Sport & Leisure magazine.
We also head out to test the Yamaha MT-03, Suzuki GSX-R1000R, Arch KRGT-1 and Honda's CB500X Rally Raid.
There is also more exciting news, reviews and guides with interviews from experts and excellent photography.
Motorcycle Sport & Leisure magazine is on sale in UK newsagents and supermarkets, and you can buy the current issue in digital and paper formats here!
You can also buy stacks of back issues of MSL, but it's cheaper to subscribe. Subscribers save money, get their copies delivered to their doorstep, and never miss an issue!
Every month you can enjoy a proper read, as well as the most honest and essential kit tests out there.
Why not pick up a copy of the magazine in any good supermarket or newsagent. Alternatively, you can buy a digital or print edition now, or save even more money with a subscription.
Buy a digital or print edition
Subscribe to MSL