Use the menu above for the best touring advice, downloadable routes, reviews and more!
Buy a digital or print edition
Subscribe to MSL
Motorcycle Sport & Leisure magazine is the original and best bike mag.
Established in 1962, it's a magazine for the more discerning rider. An in-depth read for the real-world motorcyclist, we dedicate more space than any other magazine to the most concise reviews, fascinating interviews and inspiring touring and adventure.
July issue of Motorcycle Sport & Leisure out now!
We have another high-octane issue of MSL ready for you – and it's a bit of a belter, even if we say so ourselves.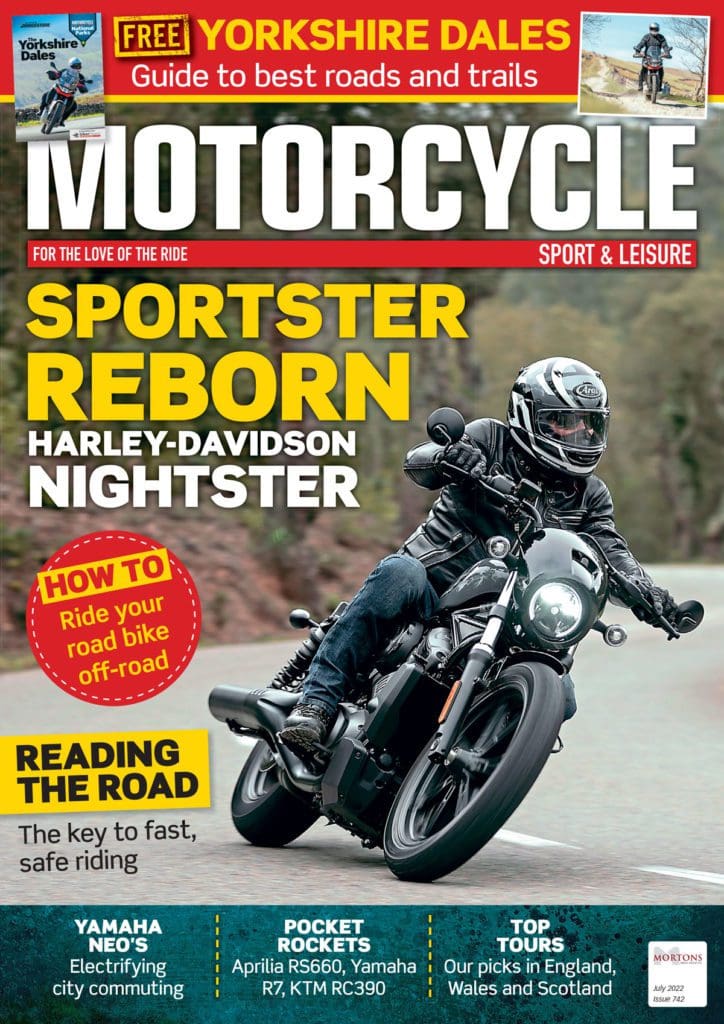 This time, Maria is looking for the sweet spot between classics and modern bikes; and what kit does a tour leader carry on the bike? Richard tells.
In our news and opinion section: Maynard digs out his favourite articles from the past issues; all you need to know to ride your road bike off-road; and we've got lots of product reviews and recommendations.
On top of that, there are road tests of a Harley-Davidson Nightster and Yamaha NEO'S.
Also in this issue
Motorcycle Sport & Leisure magazine's July issue also features:
KTM 1290 Super Adventure S – Chad is making friends with the big orange adventure bike.
Honda NT1100 – There's a lot more to like about the Honda than you may at first think.
Yamaha Tracer 9 GT – Bertie tackles dull motorway miles on the Tracer.
Mid ride – Scotland's NC500 is good, but doing the whole thing isn't compulsory.
Iceland on two wheels, in winter – It may not sound like a good idea, but it's been done.
And there's still so much more to pick at!
Every month you can enjoy a proper read, as well as the most honest and essential kit tests out there.
Why not pick up a copy of the magazine in any good supermarket or newsagent. Alternatively, you can buy a digital or print edition now, or save even more money with a subscription.
Buy a digital or print edition
Subscribe to MSL