Use the menu above for the best touring advice, downloadable routes, reviews and more!
Buy a digital or print edition
Subscribe to MSL
Motorcycle Sport & Leisure magazine is the original and best bike mag.
Established in 1962, it's a magazine for the more discerning rider. An in-depth read for the real-world motorcyclist, we dedicate more space than any other magazine to the most concise reviews, fascinating interviews and inspiring touring and adventure.
PREVIEW: June issue of Motorcycle Sport & Leisure
Is it a bird? Is it a hyperbike? Whatever the Hayabusa is, it's back! You don't want to miss the June edition of Motorcycle Sport & Leisure.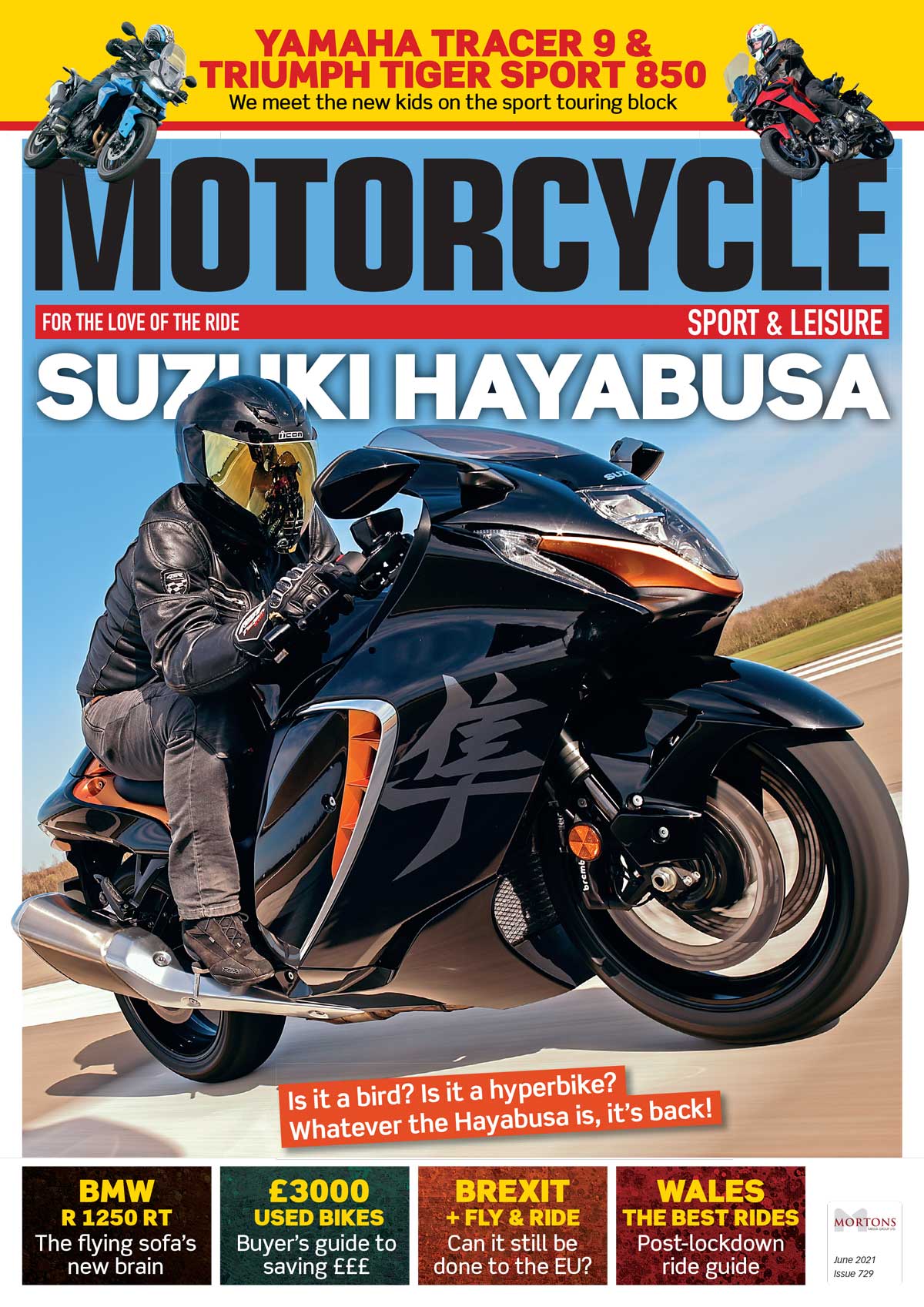 There is also more exciting news, reviews and guides with interviews from experts and excellent photography. The June issue also includes:
Suzuki Hayabusa 
The legendary warp-speed sports tourer is back. And it has still got it!
Yamaha Tracer 9 & 9GT
Yamaha's Big Tracer gets a complete overhaul for 2021.
Triumph Tiger Sport 850
Tiger-taming has not taken the fun out of riding the Triumph.
Motorcycle Sport & Leisure magazine is on sale in UK newsagents and supermarkets, and you can buy the current issue in digital and paper formats here!
Every month you can enjoy a proper read, as well as the most honest and essential kit tests out there.
Why not pick up a copy of the magazine in any good supermarket or newsagent. Alternatively, you can buy a digital or print edition now, or save even more money with a subscription.
Buy a digital or print edition
Subscribe to MSL