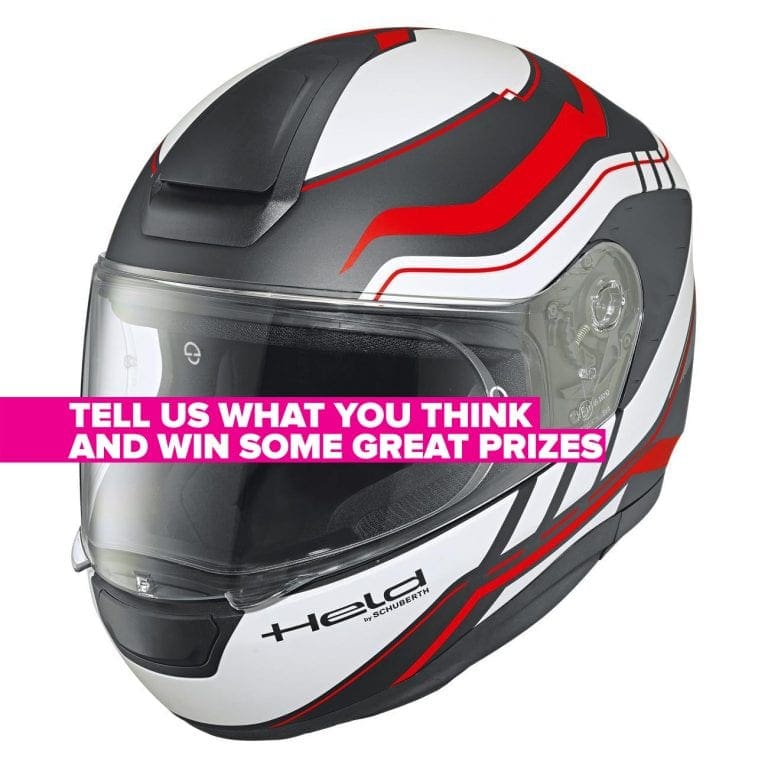 Here at MSL towers we like to think that our magazine offers the best bike reviews, travel stories, technical articles and much more for our readers, but we realise we're a bit biased… And that's why we want to hear your thoughts on the mag.
Whether you have been a subscriber for half a century, or just picked up your first copy now, we want to know what you think about it. What's hot and what's not? What do you want to see more or less of?
So, we've created a simple online survey here: http://app.surveymethods.com/EndUser.aspx?C3E78B93C4899796C9 and we'd really appreciate if you could take a few minutes to complete it.
As a thank you for completing the survey, all respondents will be entered into a FREE PRIZE DRAW to be in with a chance of winning a Held helmet or gloves.
One lucky winner can choose from either a Held by Schuberth H-R2 full-face helmet, worth £419.99, OR Held by Schuberth H-C3 flip-up helmet worth £419.99. There will also be three pairs of Held Gore-Tex Air n Dry gloves up for grabs, worth £175.99 each.
Many thanks and good luck in the prize draw!
Motorcycle Sport & Leisure Team
Comments
comments