The latest incarnation of Kawasaki's formidable Ninja H2 was unveiled by the factory as part of the annual Bonneville Speed Week in August – and 
the new big bike is more powerful than ever.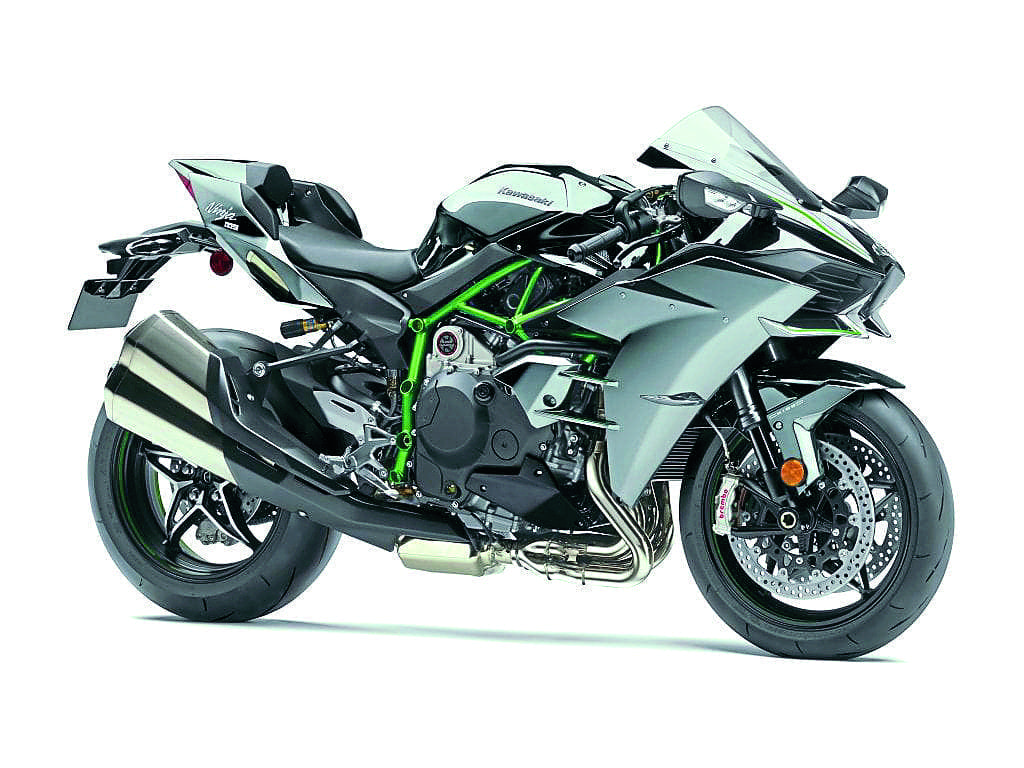 The first big change for the new Ninja H2 is a sizeable power increase, jumping from 197bhp to an incredible 231bhp. But it's not just about the power hike, for 2019 there are a number of other changes to help make the H2 better than ever.
Impressively, despite the rise in horsepower, its fuel economy figures have been maintained. That's as a result of a number 
of parts crossing over from the successful ultimate sport touring Ninja H2 SX, including its air-filter, intake chamber, spark plugs and ECU.
It's well equipped too, 
with new high performance Bridgestone RS11 tyres and Brembo Stylema front brake calipers. Visually Kawasaki has made a few changes, with new highly durable paint and for the first time on a Ninja H2, a TFT colour screen with Bluetooth connectivity. The paint is more exciting than it sounds; designed in-house by Kawasaki, it can apparently 'self-heal' minor scratches and scuffs.
Kenji Nagahara, managing director of Kawasaki Motors Europe said: "The visual impact and engineering prowess of the Ninja H2 will surely increase thanks to this major update. This supercharged machine is the physical embodiment of our corporate strength. The addition of more power, smart phone 'Rideology' technology and other specification upgrades for 2019 shows that, as a company, we are constantly pushing the boundaries of what is possible and delivering cutting edge motorcycles to the market."
Comments
comments