How to make sure your next trip is enjoyable, the overnight stops memorable and the border crossings forgettable.
There's a real romance to just grabbing your keys, ramming some pants and a toothbrush into the tailpack and heading for the border. The freedom of just escaping without a plan is something that gets us through many a slow Wednesday afternoon in the office. But even if that's your approach, while you're in the ferry queue you can be searching out a hotel for the night, looking for a good restaurant or researching the best riding roads. When it comes to planning for a trip, the more you put in, the more you'll get out.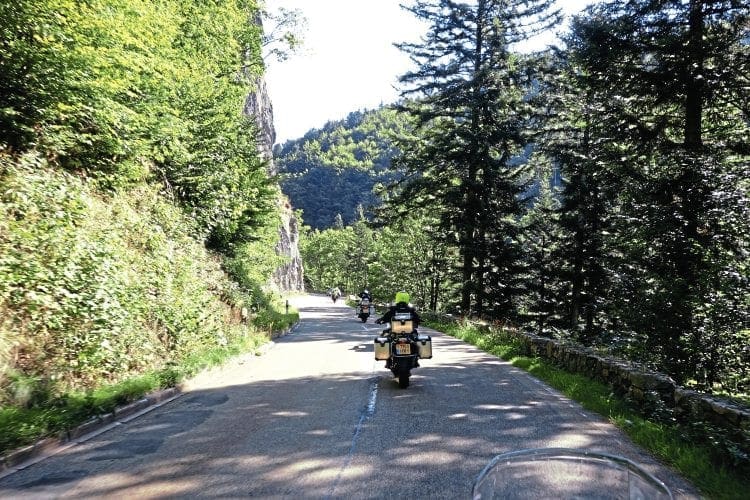 There's always something that sparks the need to go on a riding holiday, some moment when you sit up and say 'Right, we need to get on our bikes and do some riding' Sometimes it's a new bike that pushes the button; the need to go and really get to know the thing you've just blown the kitchen refit budget on. It could be catching up with an old riding mate you've not seen for years, the cold dread that another birthday is approaching or just a dull day at work making you want to start riding Friday night and call in sick Monday morning from the idyllic Riviera. Perhaps coughing occasionally to cover up the sound of cool water lapping around your ankles as you plan the day's route.
PLANNING
This motivation forms the start of your planning – why am I going? If it's to ride and enjoy riding your bike – then don't tie yourself up trying to get to box-tick destinations or you'll spend half your quality riding time howling down autobahns to get the mileage done. Instead work on covering less mileage per day, but packing in every tight and twisty road you can find. Of course, if your lightbulb moment was that you've never seen Paris from the road, then tuck in the mirrors and get stuck in to the inner city madness.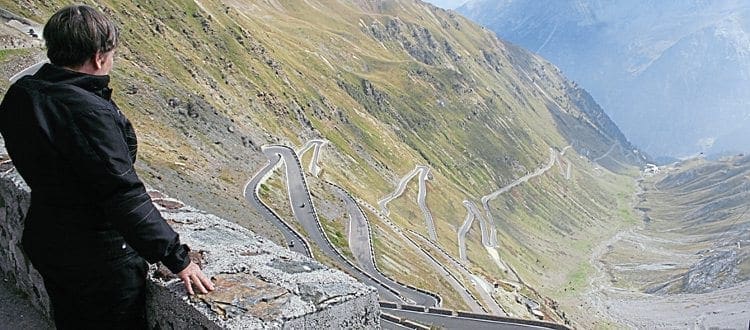 The worst thing you can do when planning a trip is to set yourself unrealistic mileages to cover each day. If you want to enjoy your tour, there's nothing worse than not being able to ride a stunning loch-side road in Scotland for a second time because you've got another 400 miles to cover to reach your accommodation. Again, if being able to brag about doing X-hundred miles in six days is your motivation, then great, head for the M25 – you can crank out a million laps and never have to worry about where the next fuel stop is.
So, with that in mind, it's time to plan a route. Balance is the key here, use fast roads to cover distance, twisty roads to put a smile on your face. Trying to reach the Alps in a day on minor roads will become frustrating after the first hour, but spending all day on the motorway will turn your tyres square and your brain to bored mush. Mix it up. Jump on the motorway to blast away from Calais, crank out some decent mileage before lunch and then reward yourself with an afternoon of picturesque villages and winding roads.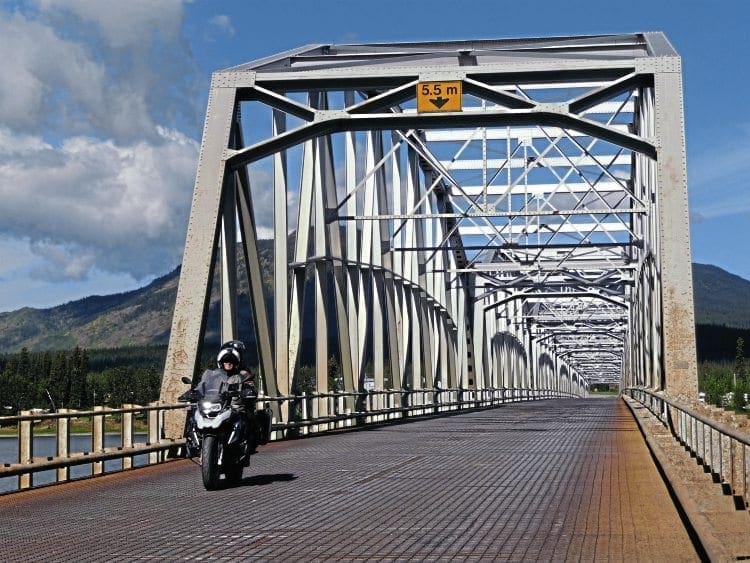 Use a large-scale map for planning the route – it'll allow you to see, quite literally, the bigger picture. That way you can keep the route heading where it needs to, while taking in the good stuff along the way and missing the spidery web of city traffic.
This will start an argument, but plan on an average speed of 40mph. You'll push that up a little on motorways, down a little on mountain passes; but everywhere else you'll average 40mph. It doesn't seem to matter how good a rider you are, or how much corner speed you eke out of your RT – over a trip it always seems to come back to 40mph. Plus lunch.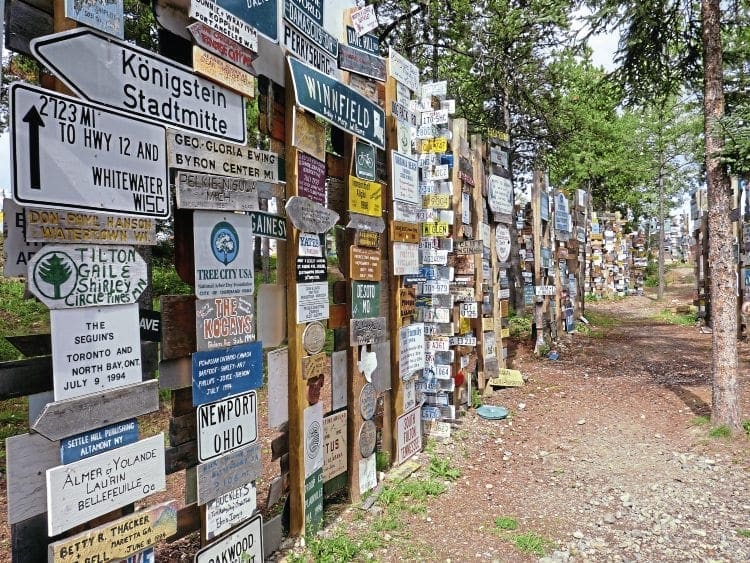 Now lunch can be a 15-minute grab and go from those golden arches that seem to be everywhere, or if pate and good coffee are involved, you'll need an hour. Maybe two to let that refreshing light ale settle. Speaking of food, remember to plan for an evening meal – rolling into the hotel at 9pm and then scrambling around trying to find a restaurant to serve you in rural Germany gets pretty old after the first night. Aiming to finish your riding day between four and five in the afternoon means you'll get a chance to wander around the town and choose from a greater selection than the crisps in the minibar. On trips of a week or more, plan in some days off. That doesn't mean confiscating everyone's keys and forcing them to wander around monuments for a day. It does mean staying in the same place for a second night – that way you have the option to ride the local area for as long or as short as you like, or to spend the day lounging by the pool. Either way you take the pressure off, giving you a chance to reset – especially important if you're riding in a group of mixed ability and experience.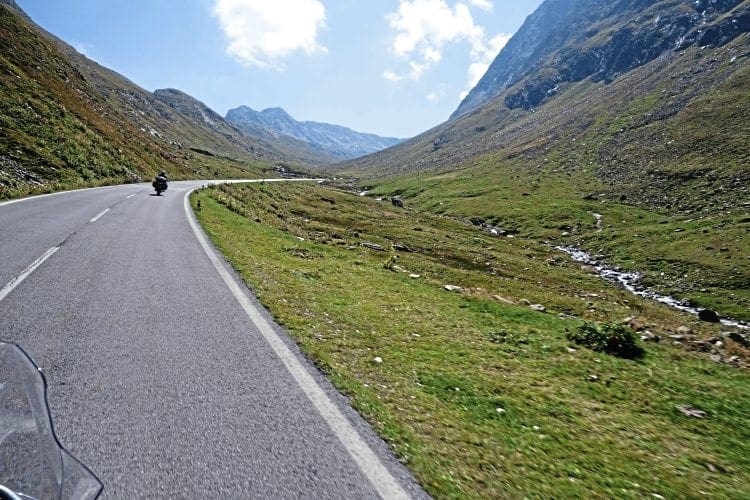 Most important is to go back to the beginning and remember why you're going; then check that the route you've planned reflects that. If you've got a week to ride the mountains of the Algarve, then ignore the scoffing know-all who says stupid things like 'real riders ride to their destinations'. Sling your bike on the ferry or stick it in a crate and enjoy five days of stunning riding while the self-proclaimed hardy rider is sat in another motorway service station trying to stamp some life back into 600 miles' worth of numb butt cheeks.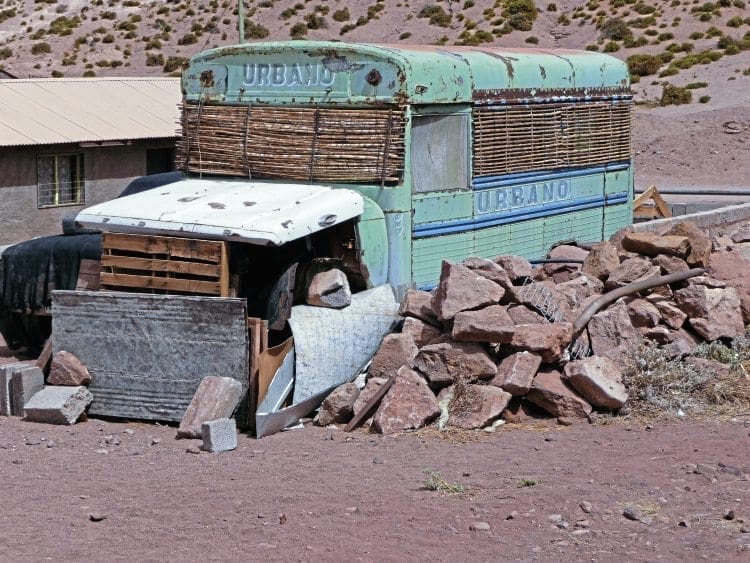 Once the route is done, once your masterpiece is created and every lunch, evening stop and epic road has been included, then it's time to think about delivery. Maps are great around a table with a couple of beers, but bloody hopeless at 70mph. Mr Garmin would never admit it, but for covering distance, a list of road names and cities to head towards scrawled on a bit of duct tape stuck on the tank works an absolute treat. Just remember to use waterproof ink… But for sticking to a more detailed route, that's when a GPS unit really comes into its own. That's if you know how to use it. Go for a few test runs around familiar territory, use it to navigate to places you know the way to, so you can get a feel of how it thinks. Get that straight and you'll save yourself from the urge to lob it into the sea within five miles of getting off the ferry. There are plenty of apps available for smartphones now too, just make sure the maps can be saved for viewing offline – you can guarantee you won't get lost anywhere with enough signal to download anything. And make sure you have a phone charger rigged up to your bike – smartphones do work well for navigation, but they will chew through battery life in the process. Most important with any GPS is the knowledge that it is only as good as the person who put the route in it. Have an idea of the general direction you should be heading, as blind faith and a slight programming error will lead straight to the swear, throw, splash scenario.
PAPERWORK
Not the sexiest bit of touring, but definitely something you want to have planned, prepared and organised before you go. There is nothing inspirational about spending a week waiting at a border crossing because you didn't get the right paperwork in advance. This is an area where you're going to need to do some research before you go, as the requirements for travel documents vary massively and change often – just because you last visited Canada by bike a couple of years ago, doesn't mean the rules are still the same. In this case, the change is now a requirement for a Canadian ESTA (Electronic System Travel Authorization), similar to the one required to visit the USA. Obviously if you're simply planning a day trip to the coast, then the only paperwork you will need is a small rectangular one with a picture of the Queen on it to exchange for ice cream and chips.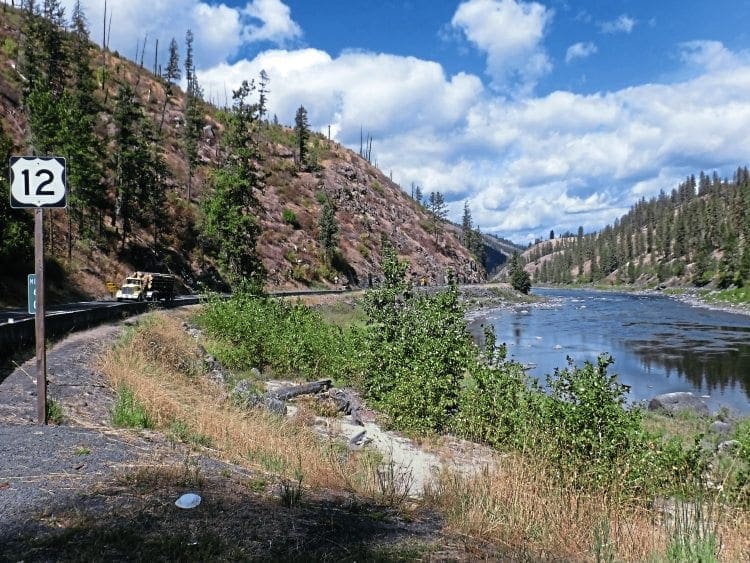 If you're travelling further afield, the FCO (Foreign Commonwealth Office) website is your first stop for travel advice. In Europe, you need to carry your passport, driving licence and a copy of your bike's V5. If you have an old style driving licence, (i.e. not a photocard) then an International Driver's Permit (IDP) is required. Your bike will need to be MOT'd and taxed – for a bike to be legal in a foreign country it has to be legal in its home country – double check that your MOT in particular doesn't run out halfway through your trip.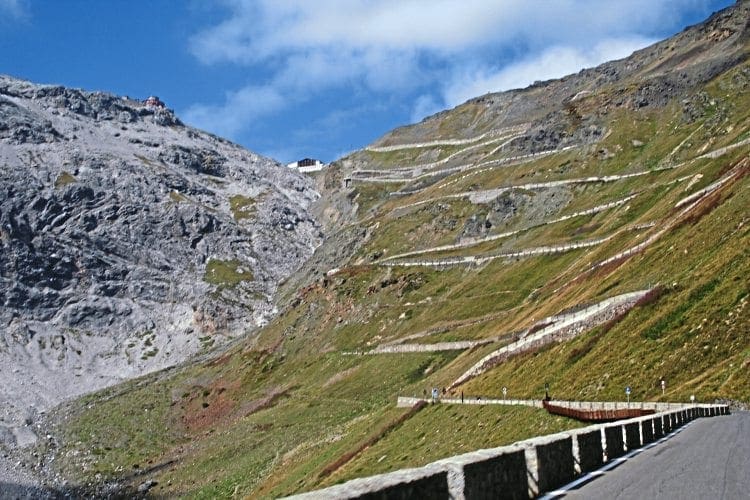 Make sure your insurance covers all the countries you'll be riding in, for enough days, and check what level of overseas cover you get with your policy. For Morocco, Croatia, Bosnia and a handful of other countries, you're required to carry an insurance Green Card. Some insurers can be difficult to get this from, but you really do need it and it must be a physical card, not just an email. With your travel insurance, make sure you're covered for riding motorcycles, not just scooters. And finally make sure your breakdown cover includes repatriation – if your bike breaks in a big way, you'll want to get it and you back home.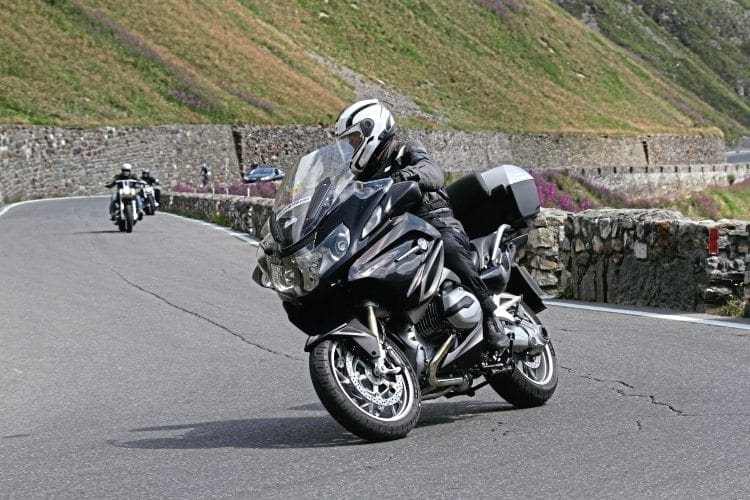 When it comes to border crossings, FCO is your first port of call, again to get as much up to date information as possible. Don't assume you can cross with your bike at any border, some are restricted to trucks, cars, just bikes or even no vehicles. Check each crossing in advance when you're planning your route and then check again just before you go, that way you can spend more time riding and less time chasing paperwork on the other side of the world.
Just to add to the fun, there are plenty of strange driving laws across Europe; for example bike to bike intercoms are not permitted in Spain without a broadcast licence and in Portugal you need to carry a spare pair of glasses if you normally wear contacts or glasses when driving. A handy guide to the specific rules and regulations for each country can be found on the RAC website.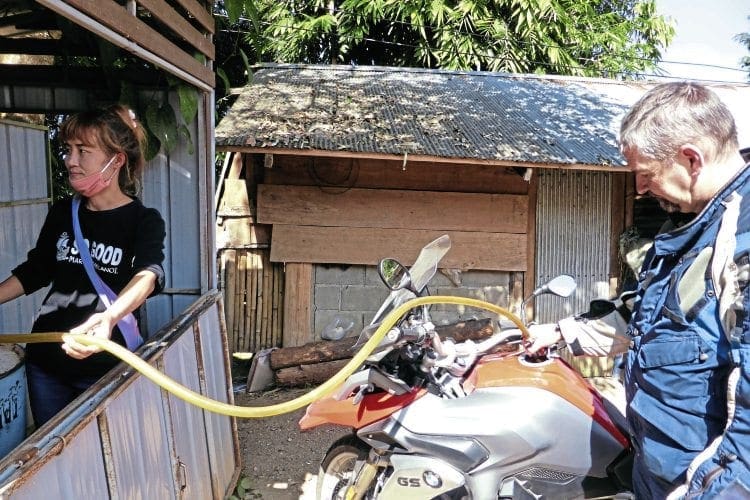 It's worth remembering that attitude is everything – if you're riding like a loony and give the copper a load of verbal when he pulls you up, you can guarantee they're going to reach to the bottom of the obscure traffic laws box to find something to nick you for.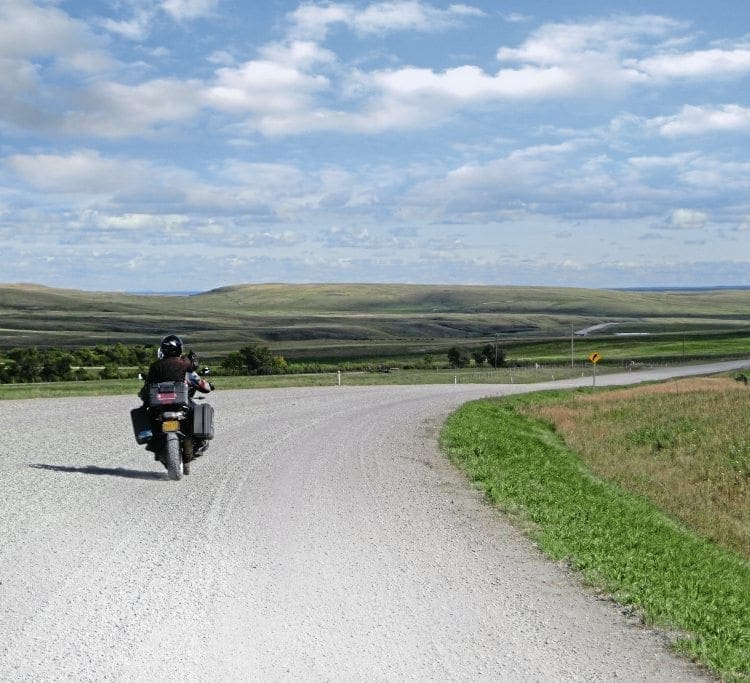 That sounds like a lot to think about there, but it all depends on the size of the trip. For a continent-crossing epic voyage, you're going to want to put the hours in to make everything run as smoothly as possible. For a weekend at the opposite end of your own country, you can get away with very little planning. But the more time spent, the better the trip will be – use Trip Advisor to get the best hotels, spend time on Google Maps to find the best roads. The better the planning, the better the trip, it's as simple as that.
What is Motorrad Tours?
Richard Millington is the director of Motorrad Tours, with years and literally millions of miles of route planning and tour delivery under his belt. From the Highlands of Scotland to the rice paddies of Vietnam, Richard works tirelessly to put together impeccable tours that keep people coming back time and time again. So if the above sounds like a lot of effort to you, or if you want to see the best a country has to offer the adventurous motorcyclist, give Motorrad Tours a call on 08000 131282 or log onto www.motorrad-tours.com to see where they are head to next.
Words: Richard Millington
Photography: Motorrad Tours