Celebrating the great Giacomo Agostini, winner of 122 motorcycling Grands Prix on his way to 15 world titles, Agostini: On the British Circuits by The Classic MotorCycle editor James Robinson, is a stunning collection of period photographs which captures him in action on racetracks in Britain.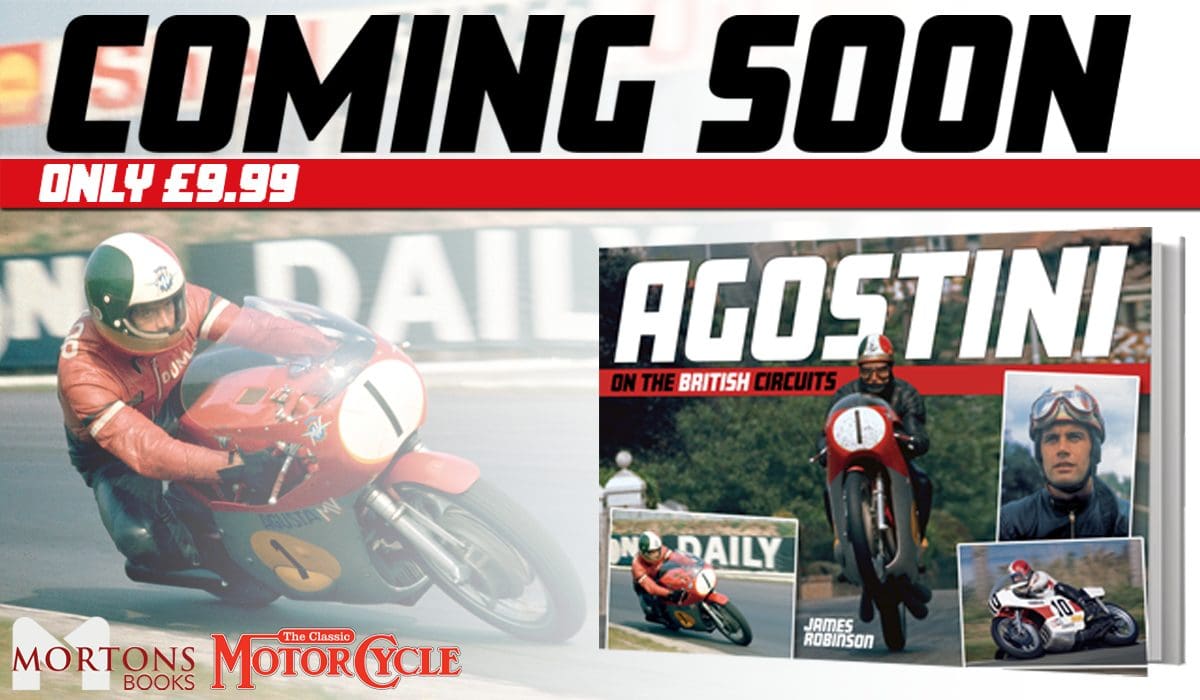 Collated using images from the world-leading Mortons Archive, incorporating the Nick Nicholls collection, this book focuses not on Agostini's worldwide GP achievements, but looks instead at what happened when he came to the British circuits and raced – not only the TT and Ulster GPs, but the circuits up and down the country.
From the mid-1960s to the mid-1970s, Agostini, or 'Ago' to motorcyclists worldwide, was the poster boy of two-wheeled sport, his winning combination of bravery, skill, and style on the machine, coupled with film star good looks off it, leading to huge fame.
Article continues below…
Advert
---
Enjoy everything MSL by reading the monthly magazine, Subscribe here.
---
Ago and the MV were unassailable for years on end, but arguably the Italian's greatest achievements came when he fled the comfy nest of the MV camp to sign for Yamaha.
Critics and doubters were quickly silenced as he claimed two world titles for the Japanese firm, including its (and Japan's) first blue riband 500cc title.
British race fans flocked to see the great man in action when visiting the circuits and he generally didn't disappoint, racking up wins across the country.
Article continues below…
Advert
Agostini: On the British Circuits is available to pre-order for £9.99 via www.mortonsbooks.co.uk.