My first Arai helmet was a Rapide that I bought at the TT about 30 years ago, and despite the fact that I loved that helmet, and covered many miles in it, I'd not owned another since. Until now.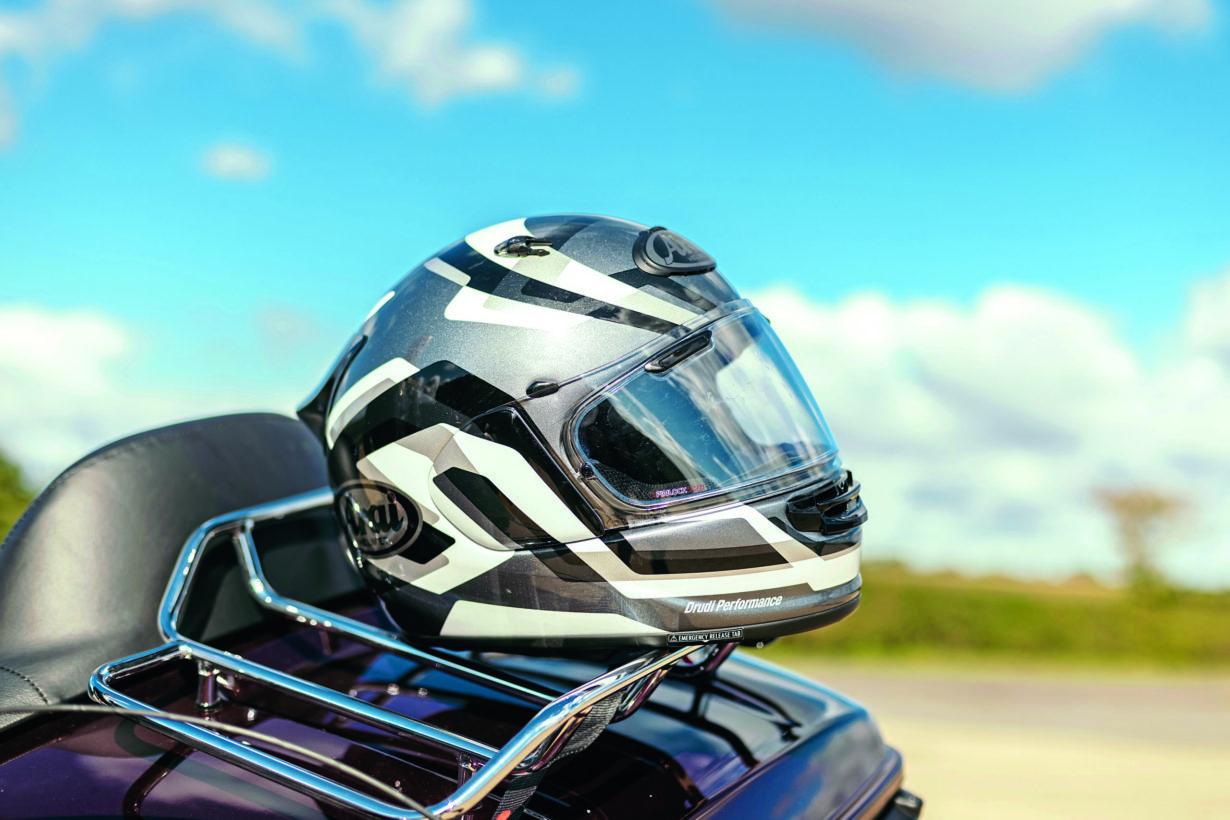 Tested by: Dave Manning | £600 | www.whyarai.co.uk
Article continues below…
Advert
---
Enjoy everything MSL by reading the monthly magazine, Subscribe here.
---
After being introduced to the Quantic, what was immediately noticeable was not only how much lighter Arai helmets had become, but also how much quieter. The company's priorities have always been focused on safety (hence why no Arai has an internal visor), and while this is clearly still the main priority, the Quantic is not only pretty light at 1600g, but also surprisingly quiet when on the move, despite the fact that there are numerous vents with no less than six inlet ports and six exhaust ports, too!
The venting design is one that has been developed from the race-focused RX-7, with the idea being that the Quantic is more of a touring helmet, which goes some of the way to explaining why the noise has been reduced. The touring spec also includes pockets for speakers if required, while there's also a wire pocket in the neck roll and a fixed chin curtain that helps to reduce wind noise.
The double d-ring strap isn't quite as convenient as the seat-belt style or ratchet fasteners fitted to some helmets, but it does mean that the strap will always be as tight as it needs to be, regardless of a neck scarf or balaclava (or beard growth!).
Article continues below…
Advert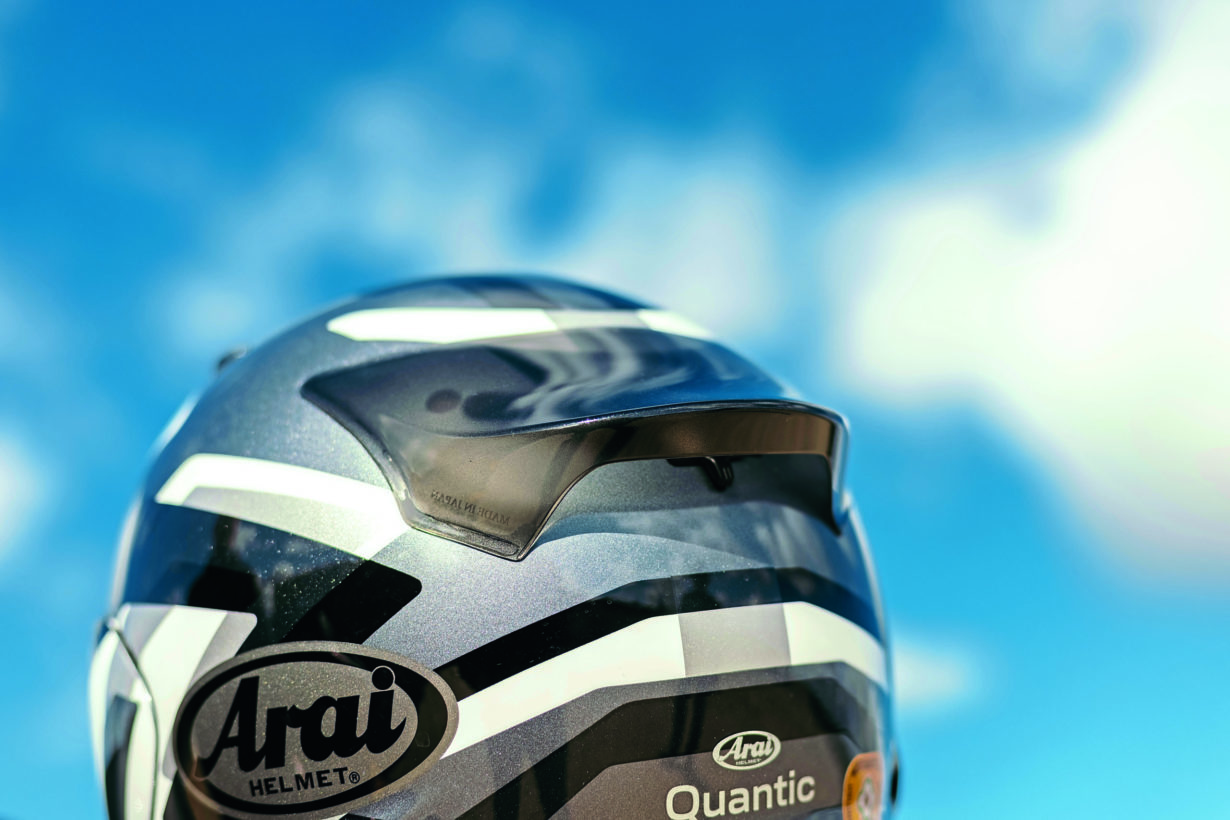 Supplied with a clear visor and Pinlock, the Quantic's interior is a comfortable and soft brushed nylon, which is entirely removable for cleaning, with additionally removable cheek pads including the ERS (Emergency Release System) that has two orange toggles that pull the cheek pads out so that the helmet can be easily removed by medical personnel in the event of an accident.
And, as I was hoping, it is incredibly comfortable. My head shape doesn't suit some helmet manufacturers (AGV lids are like some kind of medieval torture device for my cranium), but the Arai is perfect not just in terms of fit, but also thanks to its quality and attention to detail. But it has given me something of a conundrum. I want to wear it each and every time I ride, but I don't want to wear it out or risk dropping it on a gravel-strewn car park (it wouldn't be the first time) so sometimes it sits on a high shelf, safe from my clumsiness. Which is a bit silly really. Maybe I'll start wearing it when I go to bed…
Article continues below…
Advert