The Indian motorcycle media has revealed the big Royal Enfield Himalayan is on the way– but we'll have to wait quite a while to get our hands on it.
It feels like we've been talking about a bigger version of Royal Enfield's 411cc Himalayan forever. Ever since the back-to-basics adventure bike from India was released way back in 2016, there's been speculation and rumours about if and when a larger capacity version would make it to market. It seems like we've finally got our answer.
Article continues below…
Advert
---
Enjoy everything MSL by reading the monthly magazine, Subscribe here.
---
The Himalayan GT 650 (that's what we're going to call it for now until we hear otherwise from Royal Enfield) is back in the headlines of the Indian motorcycle media, and there's good and bad news. The good news is that we've been told to expect two unique versions of the bike. The bad news is that we're going to have to wait until 2024 for them to go into production. It's a bit of a blow, as we were hoping that it'd be on view at the EICMA show in Milan, and being truly honest, we really can't see what's taking Royal Enfield
so long.
The engine already exists (it powers the much-loved Interceptor and Continental GT), even if it will need a bit of a tweak to meet Euro 5 emissions regulations. But then again, maybe it's a good thing. Maybe the wait is indicative of all the hard work the Indian factory is putting into the next evolution of its mid-sized
adventure bike. That's what's being suggested by journalists with an in at the factory, who reported that Royal Enfield has been working on the bigger, road focused version of the Himalayan for a year-and-a-half already.
Article continues below…
Advert
Apparently the decision's been taken to make it a more dedicated road-going adventure bike because of the character of the existing engine. Enfield believes that it'd be difficult to retune and reconfigure the 650cc motor for off-road, without compromising it in some way. There's also talk that it might not even be called the Himalayan… but that's another conversation altogether. Okay, so now you've hopefully come to terms with waiting until 2024, you'll probably be wondering what's going to be different about two versions of
the bike.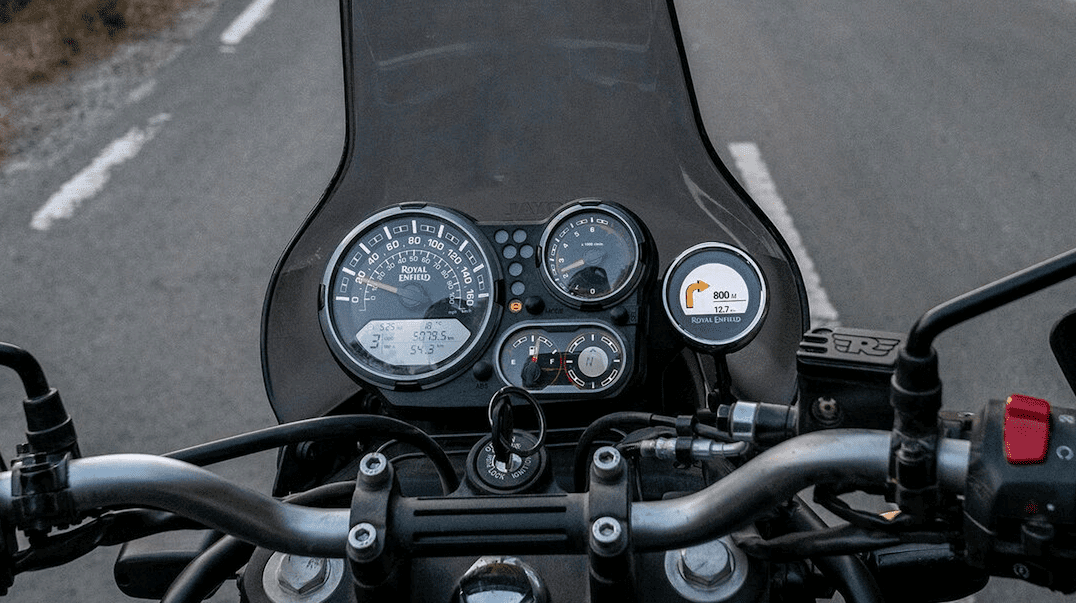 Well, the rumours suggest that one will come with sportier alloy wheels (and road-going tyres), while the other will come with spoked wheels and more off-road ready tyres. But chances are the off-road leaning one won't be quite so comfortable in the dirt as the current 'small' Himalayan. There's some information being thrown around which probably gives the best indication as to what we can expect.
Article continues below…
Advert
It's expected that the 21-inch front wheel of the current Himalayan will be swapped for a 19-inch one, the seat will be higher and the ground clearance will increase, too. The exhaust will be mounted higher, the brakes will be improved, there will be an electronics package and a selection of riding modes, and traction control as standard. And there's likely to be a TFT screen and Bluetooth as standard, too. We're just going to have to sit tight for another couple of years and keeping bringing you the information as we get it, but it does seem like we're getting closer to the 'big' Himalayan becoming a reality (even if it is a way off in the future).
#royalenfield #himalayan #gt650 #motorcycles #morebikes