How do you prove a bike's reliability? Ducati sent a Multistrada 1200 off on an 18,000-mile round-the-world trip. Frenchman Laurent Cochet did the Moscow to Vladivostock stint – we join him at Lake Baikal…
An easy day today, I just have to ride 45km to the north of this island in Lake Baikal, and back to my hotel tonight. The first 20km are on easy trails, so I set the Multistrada on enduro mode and at 45mph I feel like the king of the world.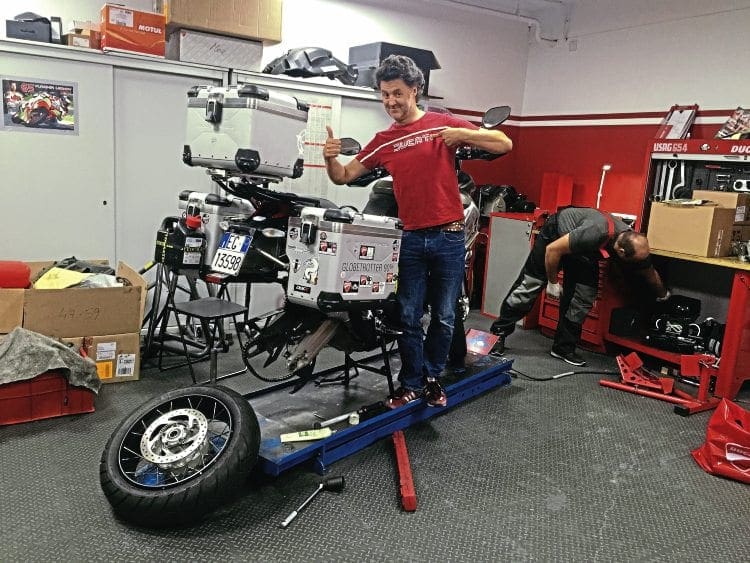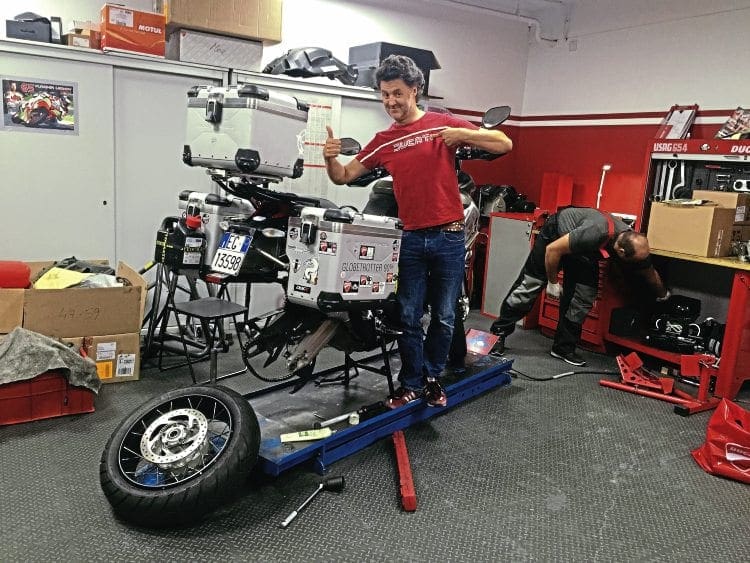 I come to a barrier with guards who take 240 roubles for me to continue (about £3) to a crossing. Right trail or left? Both are really bad, with some big ruts, mud and sand. Let's take the left one and… I crash, my right foot trapped under the pannier, and there's nobody coming.
I breathe deeply, remove my helmet and my gloves. I try to remove some sand from under my boot, but it just sinks deeper, as does the bike. Then I manage to put my video tripod under the pannier to support it, remove more sand and yes, it works! I won't have to cut my leg off like in the movies after all. It takes me two hours to reach the north of the island, but it's really worth it. It is splendid here, with huge cliffs going deep into the lake. Bikal is the largest freshwater lake by volume in the world, containing roughly 20% of the world's unfrozen surface fresh water. I explore the island, and don't feel like riding those trails back again, but somehow it's easy this time, and I'm back at the hotel by 7pm.