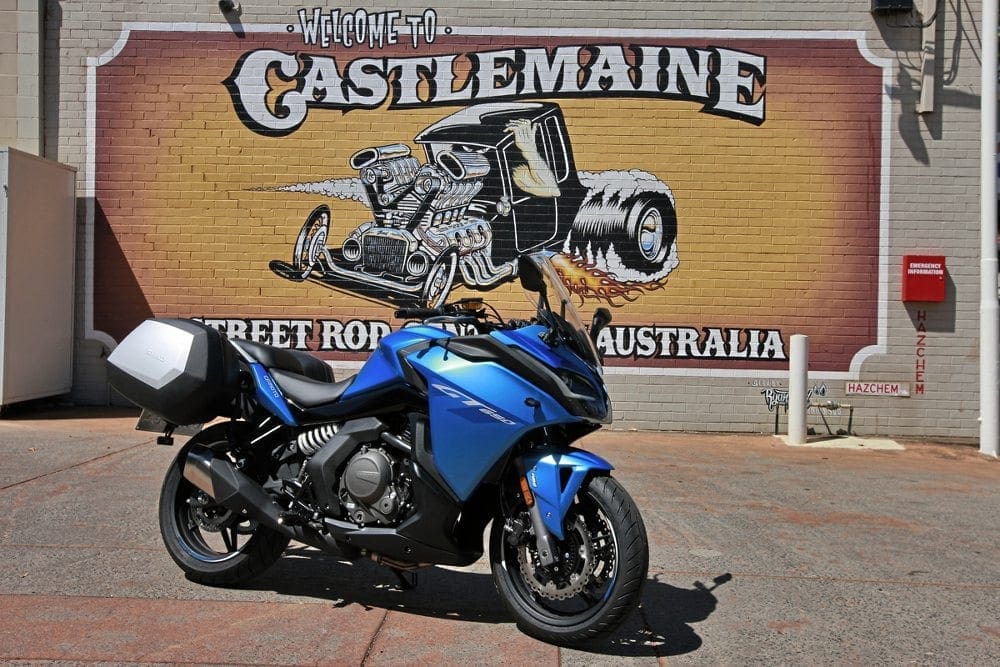 With all its products, CFMoto emphasises quality of manufacture over low cost, so while its motorcycle models are well-priced, they're also well-made, and durable.
"CFMoto gets the whole quality issue, in a way that most other Chinese manufacturers which are primarily price-oriented, still don't yet," says Michael Poynton, CEO of the company's Australian importer, Mojo Motorcycles.
"They strictly enforce a zero defect manufacturing policy, and they've adopted what by Chinese standards are innovative production methods to ensure every product is finished to the highest level.
"Our core customers for their ATV models are Australian farmers, who are ultra-demanding, but it's a mark of how good CFMoto's reliability is that we have a steadily growing market share of the ultra-competitive ATV/UTV segment, as word spreads how good they are. We've overtaken first Kawasaki and now Suzuki to be the fourth largest ATV/UTV brand here.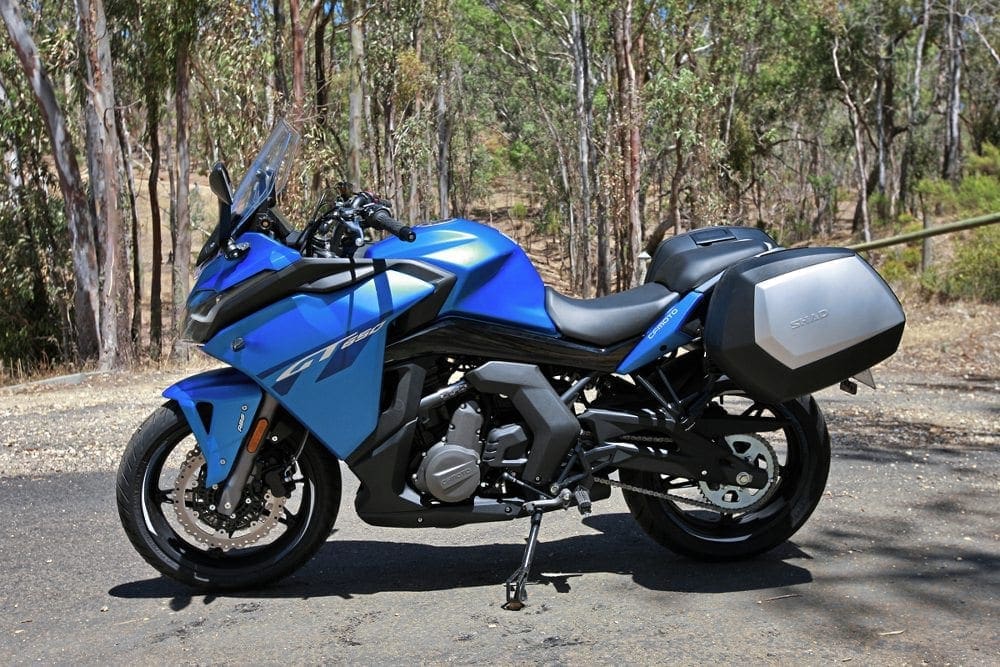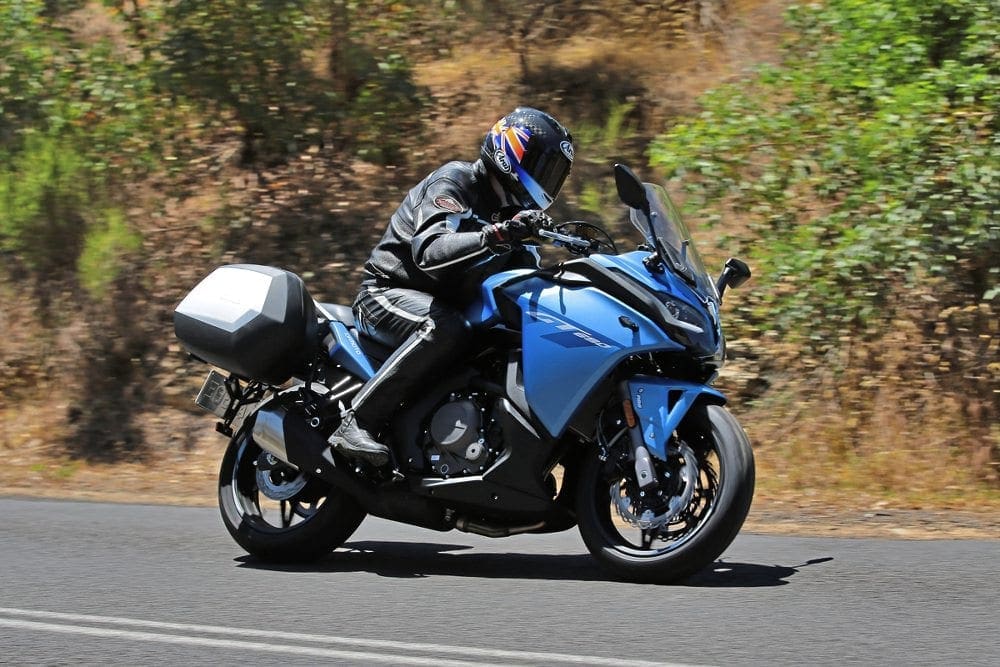 "However, we've been with CFMoto since 2007 and in those 12 years, I've never seen CF Moto as committed to the road motorcycle business as they are at the moment. Our bread and butter with them has been ATV/UTV, but given CFMoto's future direction, and their further investment into road bikes, we do see it becoming an even bigger part to our business here, which has sold well over 20,000 CFMoto products in Australia so far."
CFMoto's emphasis on quality sufficiently impressed KTM president Stefan Pierer for Europe's largest manufacturer to forge an alliance with the Chinese company, which since April 2014 has been assembling KTM 200/390 Dukes for home market sale from CKD kits delivered from India, where they're manufactured by KTM's partner Bajaj. This has now led to an agreement between the two companies to work together on other projects.
"We've built up a very good trust level with CFMoto – they are a very serious company," said Pierer. "We've now arranged to do a 51/49 joint venture with them on KTM products made in China for sale worldwide."
Hence the decision to entrust manufacture of all KTM models powered by the new 799cc LC8c parallel-twin motor from 2021 onwards – alongside provision of the KTM 990 LC8 V-twin motor to power a range of CFMoto's own models. "KTM is a cool brand, aimed at young people who value sharp styling and good engineering," says CFMoto's president, Lai Guogui.
"It's CFMoto's ambition to position our own products in a similar segment of the market, but at a lower price point."
In pursuit of that, CFMoto has purchased KTM's entire first-generation LC8 990 engine platform, which first appeared in carburetted 942cc form in 2003, then increased in capacity to 990 guise in 2006, by then boasting EFI instead of carbs and delivering 98bhp.
This Dakar-winning motor (Fabrizio Meoni in 2002) formed the basis of KTM's original twin-cylinder customer range launched in 2003, until it was replaced by the all-new 1190 version in 2013, having been progressively improved during its ten-year lifespan to eventually deliver 116 bhp.
CFMoto now has exclusive use of this engine to power a range of models bearing its own name, These will initially at least will be exclusively aimed at the Chinese market, but as its president Lai Guogui is eager to underline, the Chinese manufacturer will itself develop a revised version of the KTM 990 motor in order to achieve this.
Its engineers have been working with their counterparts at KTM on modifying this engine before it goes into production in China, when it's reliably understood that the actual displacement will be around 1080cc, and that both power and torque will be higher than the original KTM 990 engine.
In preparation for manufacturing this range of models, ground was broken in March 2018 on construction of an all-new manufacturing plant directly adjacent to CFMoto's existing factory, with a potential annual capacity of 50,000 motorcycles.
That's where the CFMoto 990/1080 V-twin models will be built – alongside, starting in 2021, KTM's parallel-twin range powered by the 799cc RC8c motor. This will deliver much-needed extra capacity at KTM's Mattighofen home factory, which has an effective production ceiling of 200,000 units per year, and in 2017 already utilised 75% of that. And almost inevitably, it's understood that we'll also see an adventure bike from CFMoto using the KTM 790 engine…
CFMoto's great leap forward to become the first Chinese manufacturer to produce large-capacity multi-cylinder motorcycles – it was already the first to manufacture any model with more than a single-cylinder engine – was announced by the unveiling of the KTM LC8-powered V.02 Concept model in December 2017 in front of more than 500 Chinese dealers and media at its annual Domestic Sales Summit at the Hangzhou factory.
"We wanted to demonstrate that CFMoto has the capability to satisfy our customers' need for larger displacement models, as part of our intention to provide greater choices for customers in future," said Lai.
"It's intended as a great showcase of CFMoto's access to advanced technology in design and styling. While other companies in the domestic Chinese powersports industry were developing 125/150cc NK bikes, CFMoto was making our 650NK model, on which we are already on to the second generation. And while other companies are developing 250/300/400cc NK bikes, CFMoto is developing a 1000cc NK bike like this one. It's a great proof of CFMoto's brand positioning in looking ahead to larger displacement products."
CFMoto is setting the pace for its much larger rival compatriot companies in terms of product development, especially by using the services of a major European designer to create its next-generation models.
The range of larger-capacity V-twin bikes it's working on launching will cement its lead over other Chinese manufacturers in delivering attractive motorcycles to overseas customers that are both affordable, and cool.