Bonhams will bring a fantastic selection of racing machines to the Autumn Stafford Sale in October.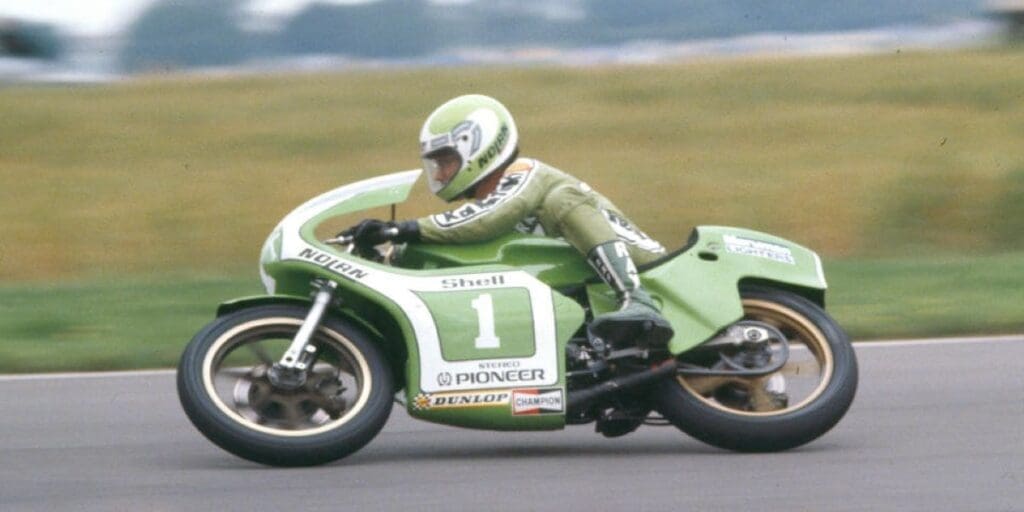 Over 480 lots will be on offer at the Autumn Stafford Sale at The Classic Motorcycle Mechanics Show, running from 14-15 October.
The full catalogue is now live and available to view here.
One of the highlights is Kork Billington's 1979/1980 Kawasaki KR250 Racing Motorcycle, which won the 1979 World Championship, at an estimated value £80,000-100,000.
Five Grand Prix trophies will also be included in the sale of the machine: Spanish GP at Jarama 18/5/80, French GP at Paul Ricard 25/5/80, German GP at the Nürburgring 24/8/80, British GP at Silverstone 10/8/80, Finnish GP at Imatra 27/7/80.
Another headliner is the Ex-works, Troy Bayliss 2003 Ducati 990cc GP3 Grand Prix. Its V4 engine was widely recognized as the most powerful on the grid and is believed to be one of just twelve GP3 GP bikes to still exist today. The bike is estimated at £270,000-300,000.
With an estimated value of £115,000-135,000, the Ex-works, Anthony Gobert, 2000 Bimota SB8K World Superbike Championship will also appear at the sale. The bike has been untouched since Gobert rode it to victory at the Phillip Island round World Superbike Championship event in 2000. It is one of only two Bimota SB8K factory bikes ever made.
These offerings will join 80 without reserve motorcycles from the Anthony R. East Collection from the Isle of Man Museum, brought together by the late Tony East, who was a regular presence at Stafford Classic Bike Shows.
Highlights include: 1938 Triumph Speed Twin, estimated at £12,000-17,000, 1937 Triumph Tiger 90, estimated at £10,000-14,000, 1938 Triumph Tiger 80, estimated at £7,000-10,000, and 1951 Triumph Speed Twin, estimated at £7,000-10,000.
Additional lots include:
Classic Modern Era machines:
1975 Ducati 750 SS, estimated at £45,000-60,000
2008 Ducati 990cc Desmosedici RR 'Team Version', estimated at £40,000-45,000
1999 Yamaha 749cc YZF-R7 OW-02, estimated at £35,000-45,000
Pioneer Period (pre-1914) include:
c.1910 FN 498cc Four, The John Hobbs Collection, estimated at £20,000-26,000
c.1904 Bransom & Kent 300cc, The John Hobbs Collection, estimated at £10,000-14,000
c.1903 G&W 'Minerva' Project, The John Hobbs Collection, estimated at £4,000-6,000
Vintage and 1930s highlights include:
1938 Brough Superior 982cc SS80 Project, estimated at £40,000-45,000
1922/1923 P&M 600cc Motorcycle Combination, estimated at £16,000-20,000
1926 Norton 490cc Model 16H, estimated at £12,000-16,000
From 3 – 13 November, Bonhams|Cars will hold a major online sale comprising the highlight anticipated Forshaw Speedway Race Bib Collection. The collection represents decades of speedway history, and the sale follows the successful 2022 auction of 31 Speedway Motorcycles from the collection. The race bibs in the collection were amassed by the late enthusiast and engineer Richard Forshaw, whose father, Captain Ivan Forshaw, was a former motorcycle racer before founding the family's respected Aston Martin specialist business in Dorset.
Tickets to The Classic Motorcycle Mechanics Show are available here.