The Road Safety Authority and Highways England have produced a Motorcycle Working Group survey that gives you a chance to help shape the way the UK's roads work for motorcyclists.
This anonymous survey looks at how you ride the Strategic Road Network (motorways and major A-roads), along with what you think makes them dangerous for bikers.
There are just 17 questions, and the survey takes less than five minutes to complete (though it can take a while to process the submission, so be patient). We'd urge you to complete the survey as the more bikers' voices are heard the better.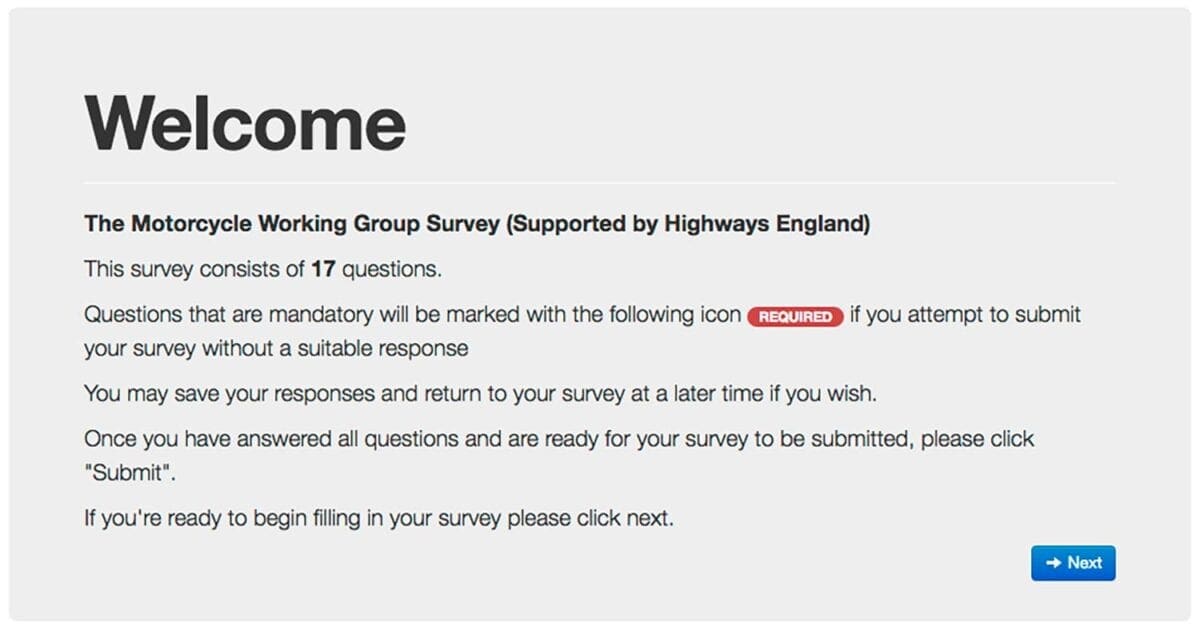 Motorcycle Sport & Leisure magazine is the original and best bike mag. Established in 1962, you can pick up a copy in all good newsagents & supermarkets, or online…
Buy a digital or print edition  Subscribe to MSL
Comments
comments