The Manx Motorcycle Club has confirmed the schedule for the 2024 Manx Grand Prix.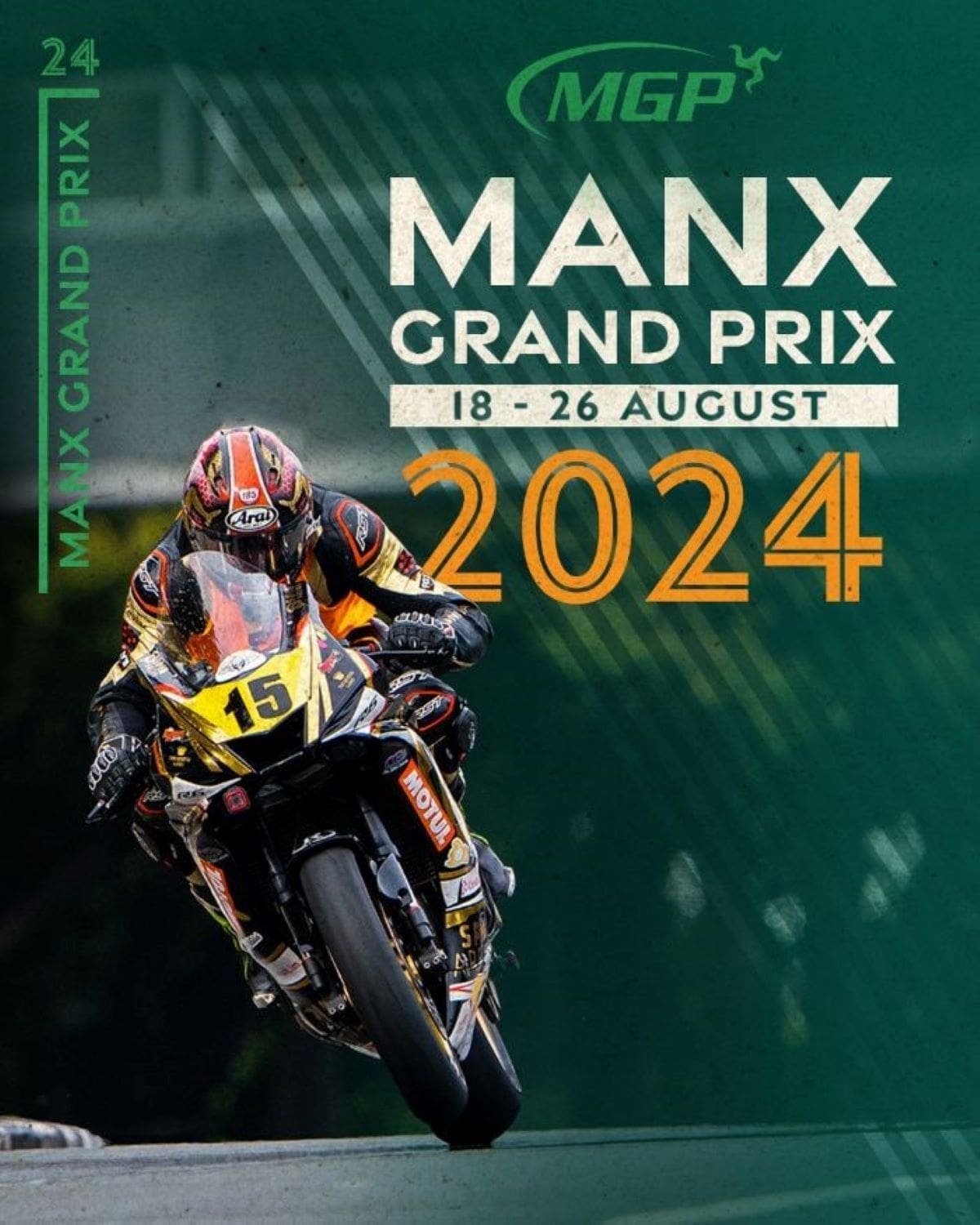 Five days of qualifying commencing on Sunday, 18August 2024 will be followed by a six-race schedule spread across the Summer Bank Holiday weekend.
Racing will kick off on Friday, 23 August 2024 with both the Lightweight Manx Grand Prix and Classic Senior Manx Grand Prix.
Article continues below…
Advert
---
Enjoy everything MSL by reading the monthly magazine, Subscribe here.
---
Saturday will then see the return of the Classic Junior Manx Grand Prix for the first time since 2019.
The Junior Manx Grand Prix will conclude the second day of racing.
Finally, the 2024 event will culminate on the Bank Holiday Monday with both the Senior and Classic Superbike Manx Grand Prix races.
Article continues below…
Advert
Additionally, the Manx Motorcycle Club has announced that there will be further recognition for performances by amateur competitors in the Lightweight, Classic Junior, Classic Senior and Classic Superbike races.
Entrants will be classified with either 'TT' or 'Clubman' status. Competitors who have entries accepted for the 2024 Isle of Man TT races will be determined as TT, whilst those outside of this criteria will be classified as Clubman and be presented with a specific set of awards.
Here is the 2024 schedule in full:
Article continues below…
Advert
Sunday 18th August
Qualifying
Monday 19th August
Qualifying
Tuesday 20th August
Qualifying
Wednesday 21st August
Qualifying
Thursday 22nd August
Qualifying
Friday 23rd August
Qualifying
Lightweight Manx Grand Prix – 3 laps
Classic Senior Manx Grand Prix – 4 laps
Saturday 24th August
Warm-Up Lap
Classic Junior Manx Grand Prix – 3 laps
Junior Manx Grand Prix – 4 laps
Monday 26th August
Summer Bank Holiday
Warm-Up Lap
Senior Manx Grand Prix – 4 laps
Classic Superbike Manx Grand Prix – 4 laps