North Devon coast, Exmoor and back to the Somerset Levels – the only problem was the seat…
Settling into an excessively sized latte on Minehead's high street, the urge to keep looking over at Low-Fat across the street is irresistible. Low-Fat is my motorcycle – Bavaria's finest F650, pleasingly devoid of modern fripperies such as ABS, semi-active suspension and cruise-control. Or indeed, comfort of any kind. Accordingly, the arrival at Minehead also brings cramp, sciatica and numbness.
Filling up with super-unleaded on the edge of town is a fraught affair due to Low-Fat's frequently expressed dislike of hot restarts, but today he's on good form. Better still, the sun makes a brief appearance just as we zoom out of town and across the edge of Exmoor via the A39. Reaching for the flip-down sun visor I wonder (and not for the first time) why the visor's notch never lines up with the bridge of my nose. My wife claims its due to my wonky face. I think she's just being nice.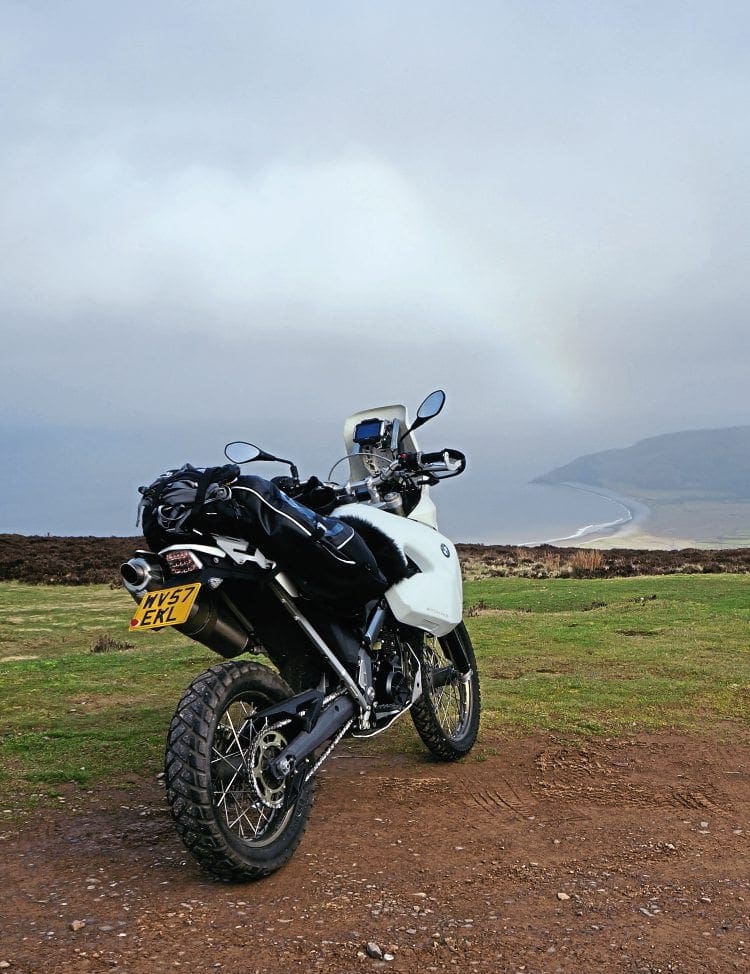 With rain replacing drizzle, Porlock and its surely highway-standard-defying hill is slippery, and I make a mental note to switch from Metzeler Enduro 3s to something more refined at the earliest opportunity. Motorcycling on such a day never fails to remind me of the potential consequences of running out of talent at the wrong moment. But that's probably also a large part of why we all love riding, right?