Embarking on a 120-ish mile jaunt around Wiltshire — with Salisbury Plain, stone circles and tanks carrying L-plates.
I love chalk. Not the school blackboard variety, but the landscapes produced by this great swathe of ancient limestone that sweeps right across southern England. Find the right A and B roads, and you'll be sharing these chalk hills with little more than the occasional skylark.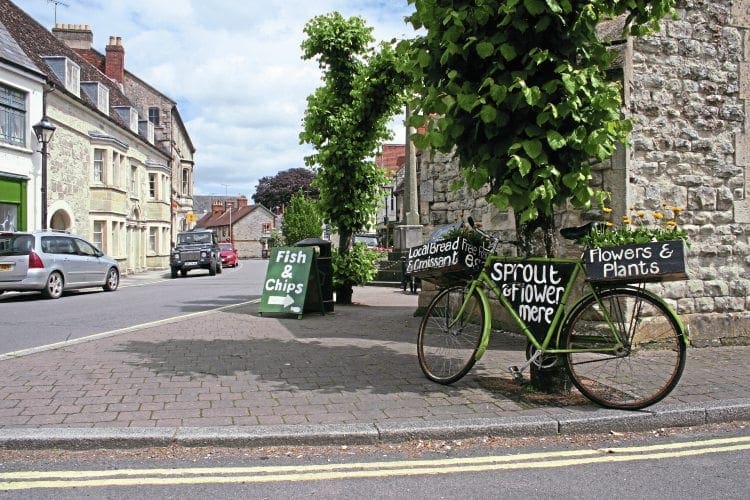 For this day ride, start in Mere, head east through town, under the modern dual-carriageway and follow the B3095, which climbs suddenly and dramatically upwards onto a chalky chunk of Salisbury Plain. If you were able to stop and look back (which you can't) you would see magnificent far-reaching views to south and west. I used to think of Salisbury Plain as a high, flat plateau, but it's actually cut through by several rivers, and after a couple of miles we drop down alongside the Wylye, which rises just west of here. With a succession of 30 and 40 limits, this isn't a fast piece of road, but we soon hit the A350, turn left and immediately right at the BP filling station to follow an unclassified road to Sutton Veny, where we turn right and immediately left on another minor road, which after a couple of minutes dumps us at the A36.
This fast and busy main road is a bit of a culture shock, but it only lasts a couple of miles before we turn left onto B390. Through an army camp, then climb back up onto the chalk again with good views and a fast almost empty road before dropping down into Chitterne and forking left (signed Tilshead) for yet another minor road. You're left in no doubt that this one is virtually owned by the MoD – watch out for tank crossing, helicopters and signs saying 'No civilian vehicles beyond this point'. Concrete military roads stretch off into the distance, but they're out of bounds.