Can old Brits tour? Well, the bikes certainly can…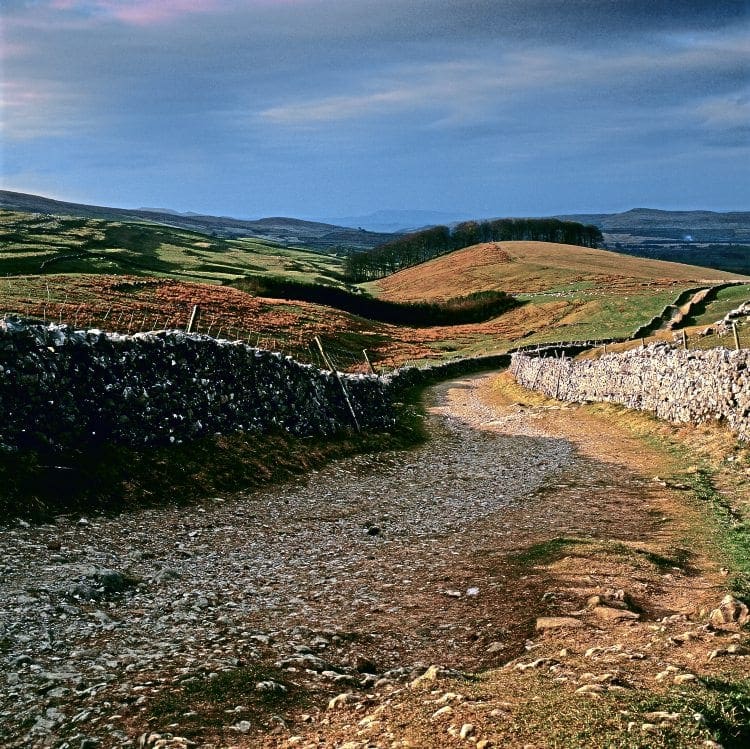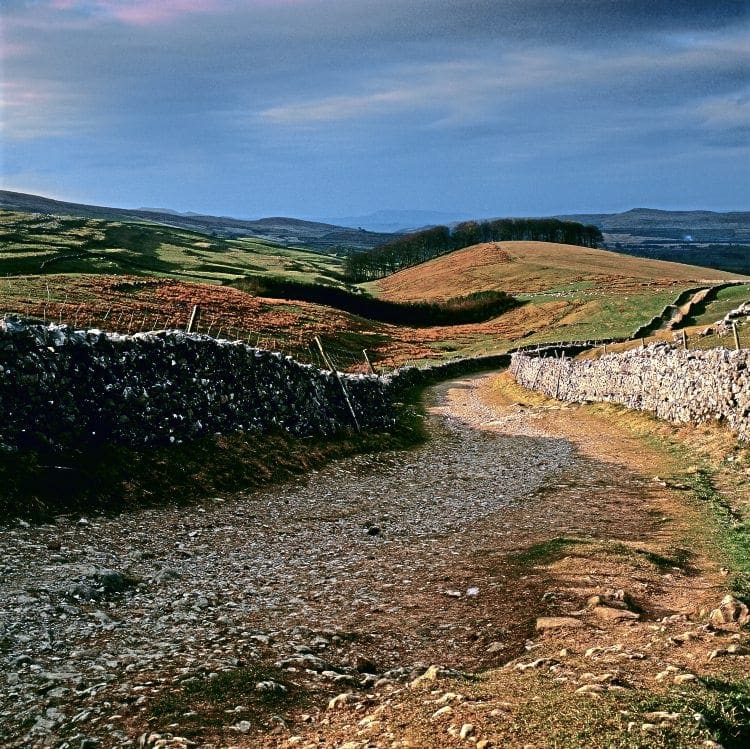 Four of us made the trip from Cornwall to Derbyshire – me on my 1959 Velocette Venom, Allan on his '64 Triumph Trophy and Sid on his '62 Norton 350. Plus Gunner, who was due to bring his Bonneville, but that seized just before departure, so he got special permission to ride a Kawasaki instead. The Japanese machine had a tendency to lie down at times – not the bike's fault, more that our mate has a habit of kicking the side stand down before stopping. It looks good when it works, but sometimes he misses, and rider plus machine crash to the deck, making a spectacle of both. Well, he is 79.
I have to admit that we didn't ride the 400 miles up from Cornwall, instead using a trailer and van. But we did get a lot of riding in up there, using Buxton, then Meltham, then Reeth as bases for a series of day rides.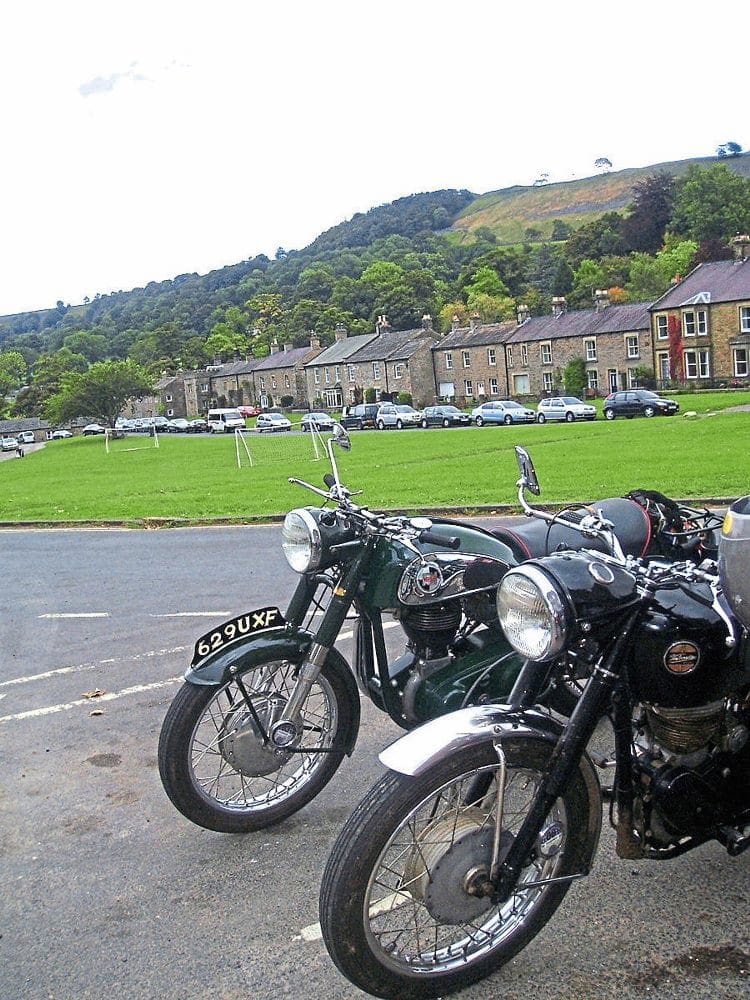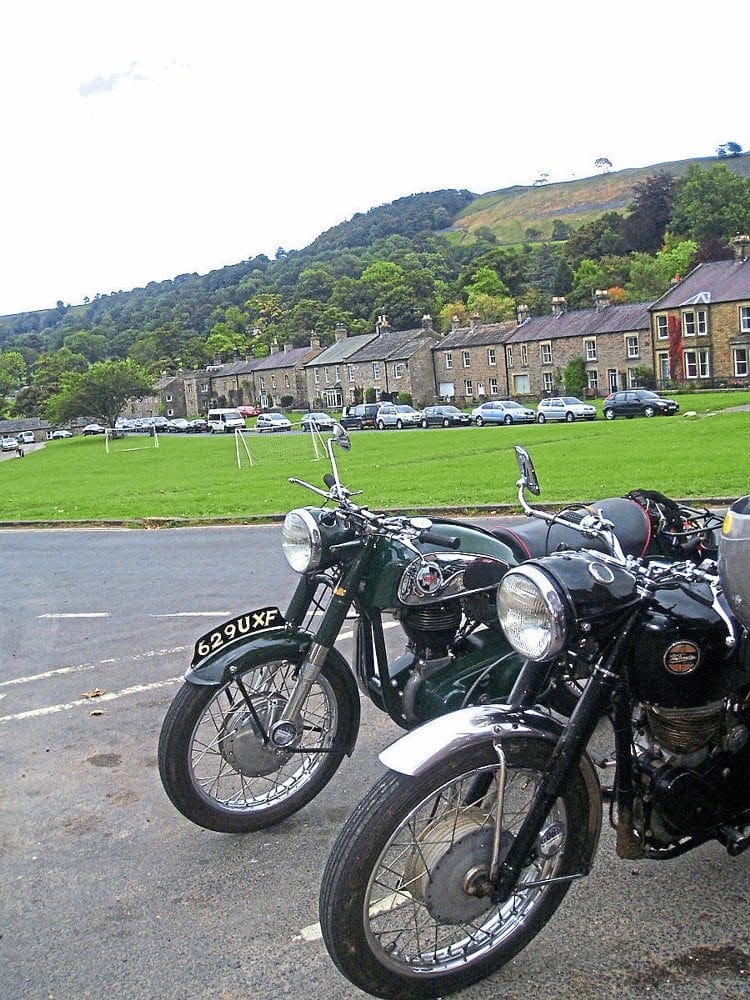 We weren't disappointed. The villages were cute, the dry-stone walls (we still called them hedges) to be marvelled at, and the local people super-friendly. We dived up every 'unsuitable for vehicular traffic' road we could find, some of them not Tarmac'd but perfectly ridable on an old single. We also got totally lost in the process, but that was part of the fun, and we did have 'Jane', our TomTom voice to guide us back to base. Although it was September, accommodation proved tricky a couple of times as we'd not booked anything, but we did find a brilliant B&B in Meltham as our second location. The landlady's hubby has a Ducati Light 900, Honda VFR and BMW boxer, but keeps them in the garage at weekends due to the racers who come out from nearby cities. This seems to be a bit of a problem up here. We rode the Snake Pass, where local police are reputed to be very hot on motorcycle riders. Then we learned that two riders had died just the previous week, one going at such a speed that he took out a cyclist as well. Is it any wonder that the police use a helicopter?