80 miles around Herts – St Albans, Ivinghoe and a chalk lion, but watch out for the deer.
I've been doing my favorite ride since I came south in the late 1980s. St Albans, shared house, MZ TS125, 32-mile commute. Paid 40 quid for it, posting four crisp 10 pound notes through a letterbox into the seller's eager hand: "I've got three savage dogs and the wife hates strangers." Fine. Didn't fancy finding out who of that foursome was the most savage, so I rode off on my newly acquired MZ.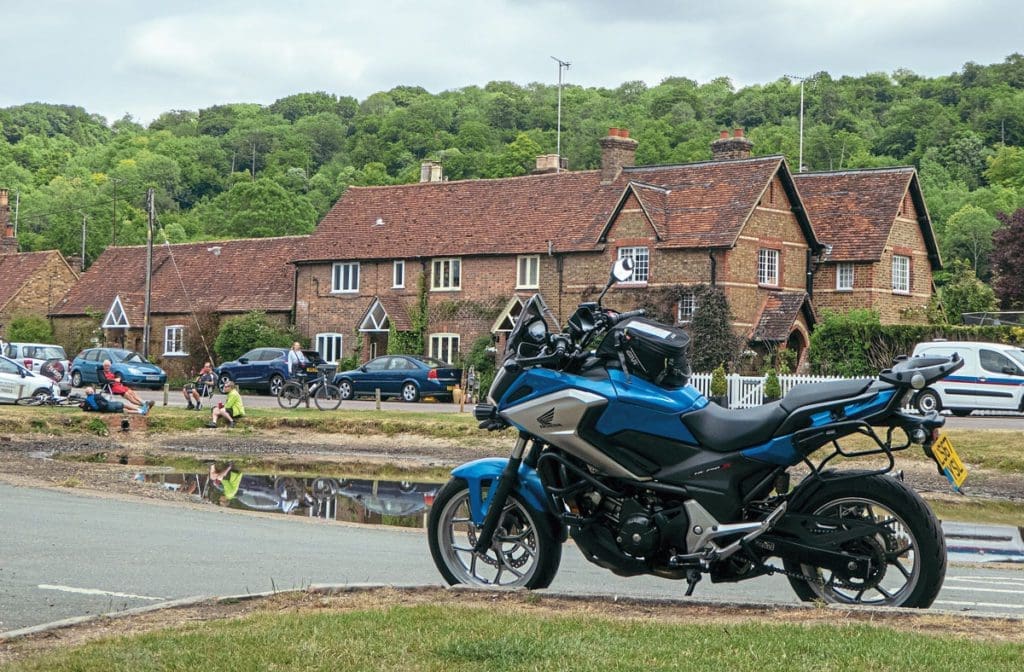 The bike died after six months and was replaced by a three-year-old MZ ETZ250 from Flitwick Motorcycles. A bigger bike meant greater explorations, so I'd head out of St Albans (Snorbans to the locals) on the A5183 (old A5), turning towards Hemel Hempstead before Redbourn. Following signs for Leighton Buzzard, I'd end up on a glorious mixture of long, sweeping bends, little villages and open countryside. I never tired of it. Just as well, as it later became part of a longer 70-mile commute, keeping two-stroke oil manufacturers in business.
Article continues below…
Advert
---
Enjoy everything MSL by reading the monthly magazine, Subscribe here.
---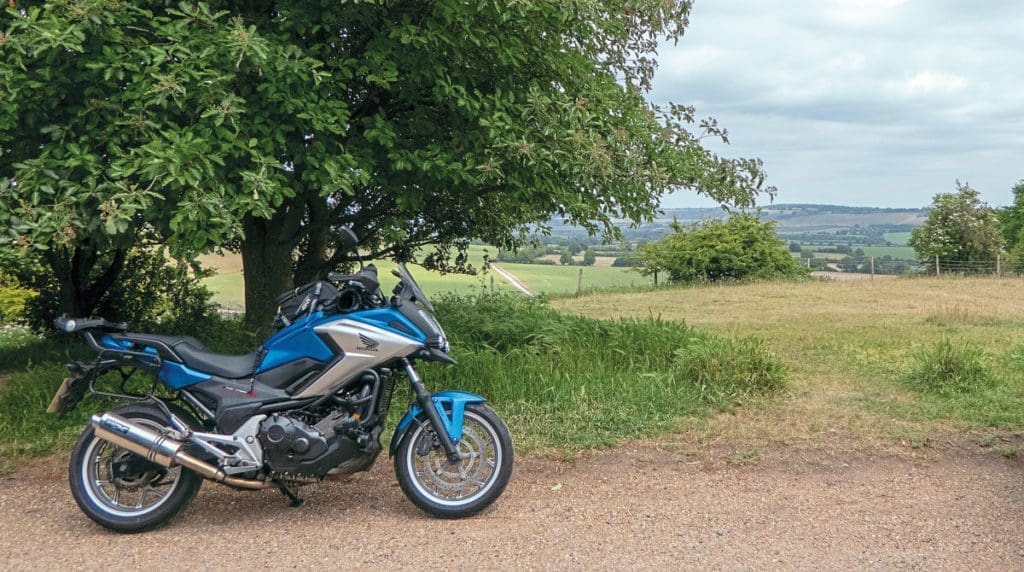 After Dagnall I'd take the B489 left towards Tring, then left again up the steep climb to Ivinghoe Beacon. I'd stop in the car park overlooking Dunstable Downs and the Whipsnade Lion carved into the chalk hillside. A chap came up to me once, sniffed the MZ and asked why my bike smelt of fried bacon. He was right, it did – no idea why – but after that it became 'Rasher'.
Once the bike had cooled enough to stop offending every nearby vegetarian, I'd head on towards Ringshall. I'm a fan of open countryside and woods, and this road doesn't disappoint. It's scenic and straight, passing through Ashridge National Trust estate. Even after all these years later I can't do a ride without a burning desire for a bacon butty (blame the MZ), which now means a right turn into the Ashridge NT car park and a visit to the café/visitor centre. If you climb the 172 steps of the impressive Bridgewater Monument, a second butty may be needed.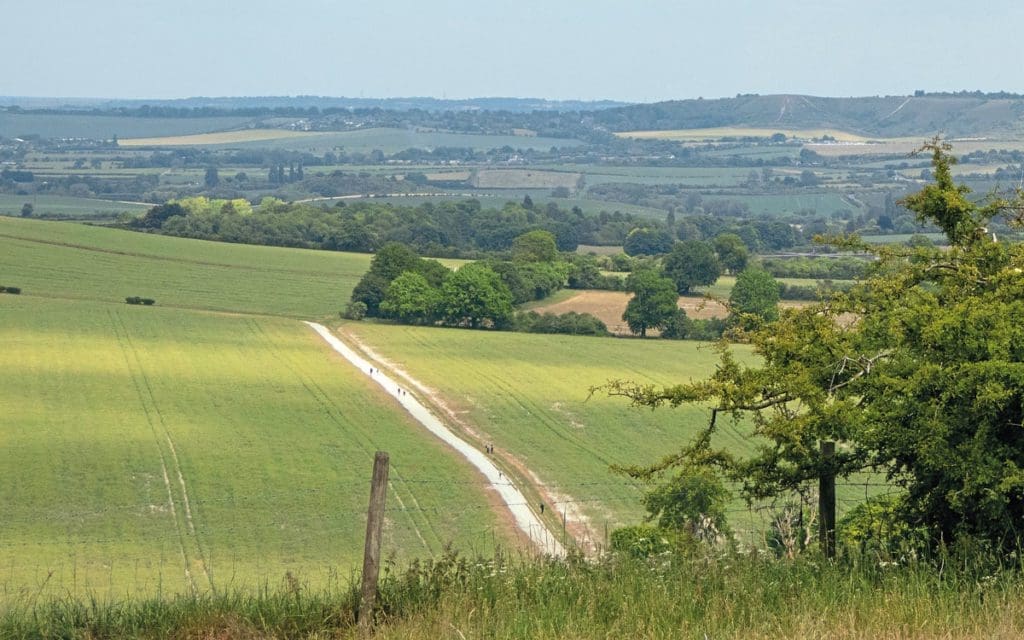 Back on the road, and in the 21st century, I carry on on my NC750X (which doesn't smell of bacon) and turn into Aldbury village. You'll recognise it from virtually every TV costume drama made in the 1980s and 90s. I like the place. In the summer there are flocks of cyclists basking in the sunshine by the pond, resplendent in their colourful lycra summer plumage. There are always a few motorbikes too… which is nice.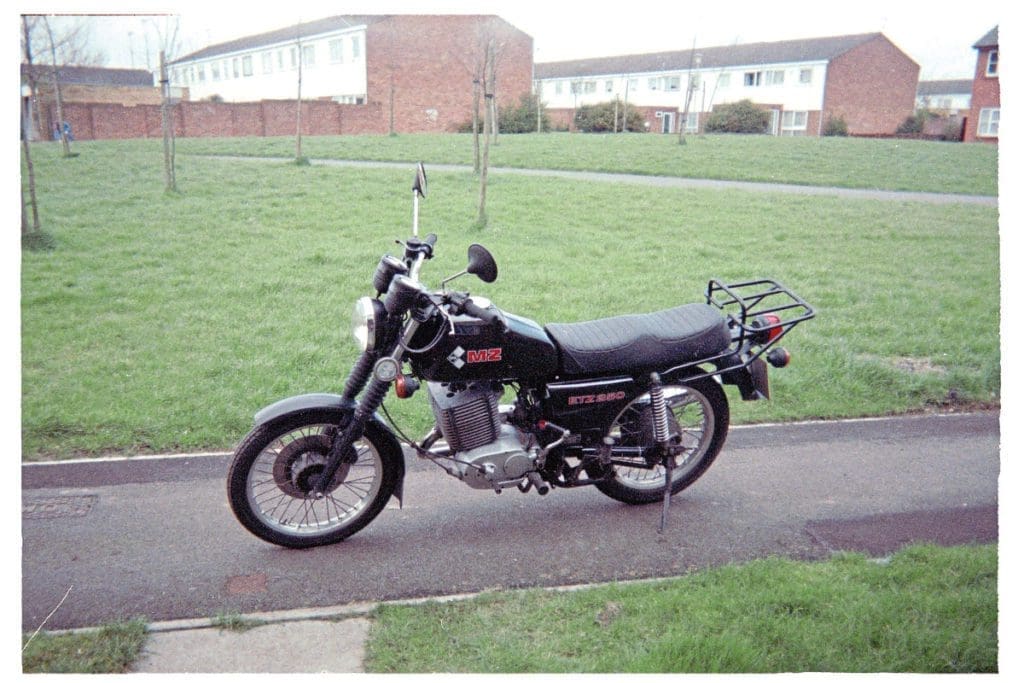 Carrying on I take a right (Toms Hill Road) towards Tring, with more big-sky views which only end at the outskirts of town. Turn right up Grove Road, avoiding the jams in the town centre. Taking Wingrave Road north out of town, at last there's the freedom to accelerate. On the MZ I'd unleash all 20bhp to instill in the good folk of Tring a hatred of two-strokes and a craving for bacon, then try to catch a bit of air over the canal bridge, and usually fail.
The road from here is beautiful, with Tring Reservoirs either side and nice bends. Through Long Marston to Wingrave, finally turning right at the 'Ledburn & Leighton Buzzard' sign on to Leighton Road. Taking a left at the 'Stewkley & Wing' sign (sounds like a dodgy firm of solicitors) I ride the twisty, uphill road and see an imposing Victorian house I've always fancied moving into… if I'd ever robbed a bank. It's actually an old folks home, so I could get my wish one day. Just not yet.
Right at the junction, then left down Wing High Street, following signs for Stewkley, and join the main road. It's another great one, but the surface can be a bit patchy and gravelly on the bends, so watch out.
Right at Stewkley Cenotaph puts me on one of my favourite roads. It's popular with cyclists (have you noticed bikers and cyclists like the same bits of tarmac?), with lots of nice long bends, the Chilterns as a backdrop in the distance.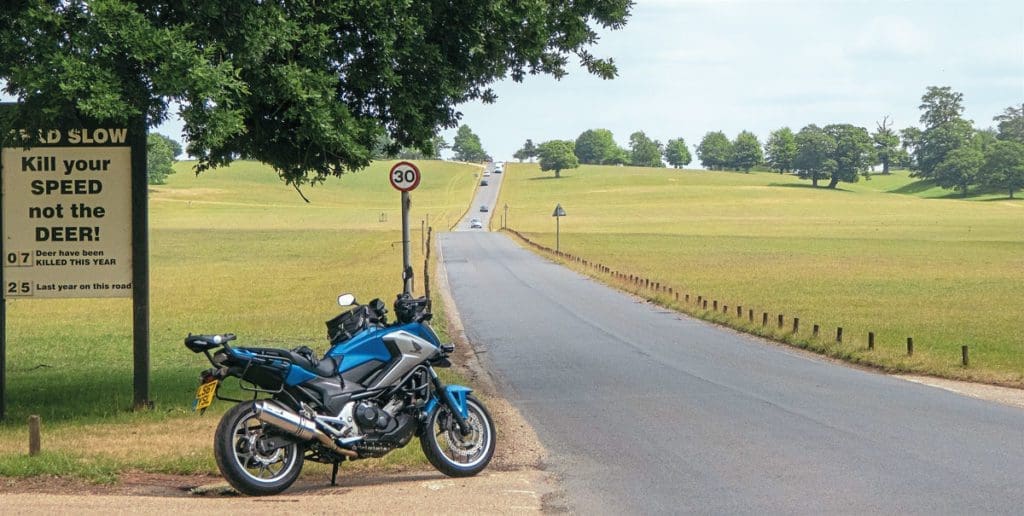 At Soulbury, take a left at the T-junction. I turned right once and discovered the Soulbury Boot, a knee-high lump of rock in the middle of the road. It's famous for either (a) Oliver Cromwell mounting it to inform the villagers their church was about to be trashed or (b) being the devil's foot, cut off and 
turned to stone.
Out of Soulbury I pass through Great and Little Brickhill, turning right at the T-junction towards Woburn – over 30 years later, I still love that road. Left at the next T takes me through Woburn village, the road cutting across the Abbey Estate. Watch out for the deer, though, as I've had groups of them cross in front of me many times. The speed limit is 30mph, but you still get some doing 50-plus.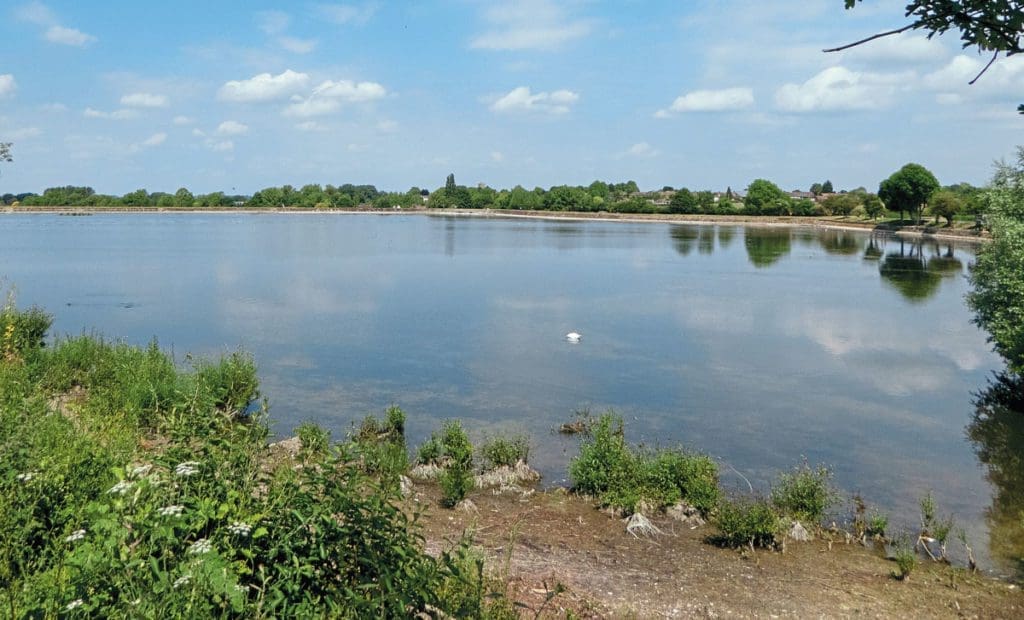 After crossing a cattle grid it's 10 miles to Flitwick Motorcycles, where Rasher was born in 1987. You can't miss the place, easy to find on Station Road, and I'd always stop off to use the facilities and chat to Mark and Wayne. Leaving Flitwick, it's time to head south through Pulloxhill to Barton-Le-Clay.
I'd always bear left towards Hitchin as the B655 Barton to Hitchin road is another of my favourites, and although far busier now, is still great biking road. After Hitchin, head south on the B656 another nine miles of well-surfaced, twisty heaven. Weirdly, the day after I rode it to take photos for this story my mate JD crashed his beloved Kawasaki on it. Hope the collarbone heals soon, mate.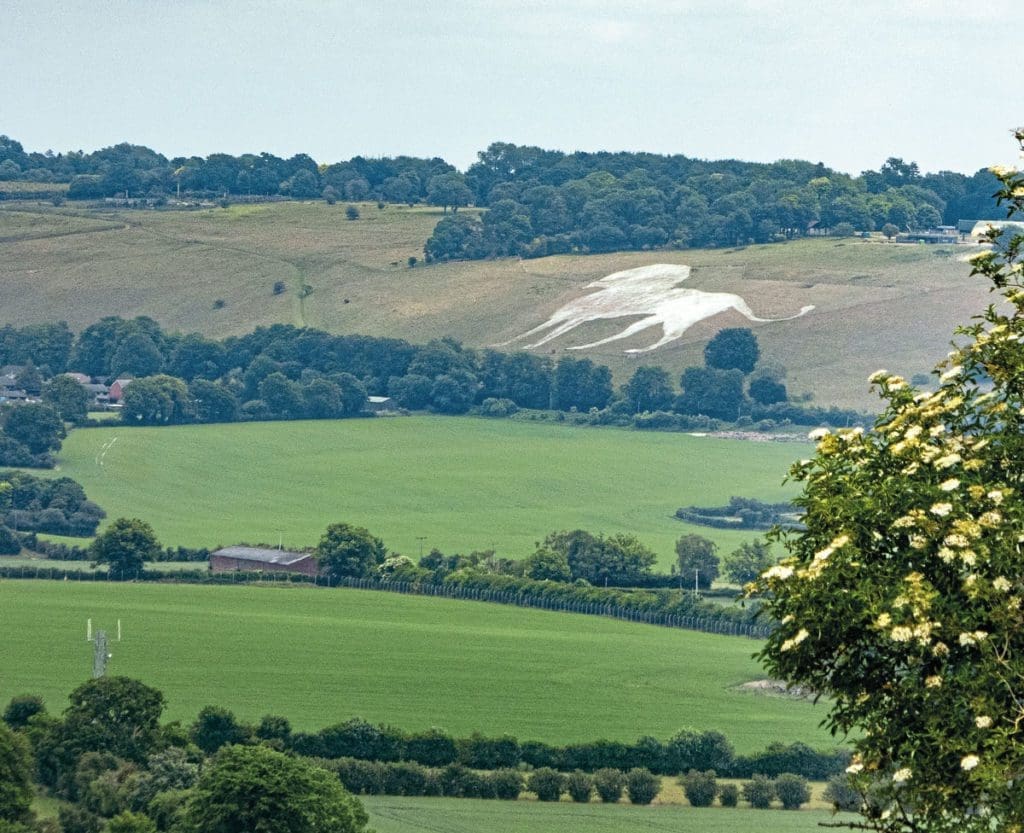 The road narrows for the four miles from Codicote to Wheathampstead, but then widens for the final six back to Snorbans. This is a city with lots of history, plenty of motorcycle parking and numerous coffee shops, so well worth a look.
I live just outside it now, so can do my favorite 80-mile ride whenever I want. Just not on an MZ which, by the way, seems to have lasted until 2002. Wonder if it still smelt of bacon…?
WORDS & PHOTOGRAPHY: Peter Steele