New Zealand isn't that wide – you can ride right across it in a day. On a scooter. In fancy dress…
New Zealand is well known for its endurance events, and one of them is the annual Coast to Coast, in which competitors run, cycle and kayak their way the 151 miles across South Island. But in 2009, another South Island event was born, created by Jayne and Mike Rattray and intended to support a friend diagnosed with bowel cancer: "We thought if he's going to get a sore butt, then we should too!" (A robust sense of humour, the Kiwis – Ed).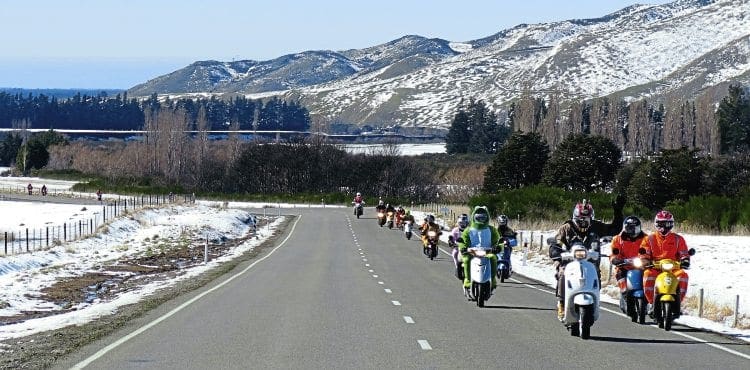 What they dreamt up is Scooter Safari, which involves riding scooters 158 miles coast to coast from east to west, over the South Island's Southern Alps, raising funds for the New Zealand Cancer Society. The route, now State Highway 73, was used by the early Maori inhabitants as a greenstone trade path, and in 1864 was surveyed by Arthur Dobson, which led to the discovery of Arthur's Pass. A route from Christchurch to Hokitika was completed in 1866, which coincided with New Zealand's gold rush.
The organisers say that Scooter Safari is not a race, but nor is it for the faint-hearted – it's designed to be the coldest, longest, hardest, most gruelling and most uncomfortable test of endurance on a city scooter.