With apologies to Tolkien, and a quest for a different sort of ring. No hobbits were harmed in the making of this feature.
Two fortresses facing each other across a border that has seen more than its fair share of bitter warfare over the centuries. A ring quest and a travelling companion from another race (Yorkshire). Nothing to do with Lord of the Rings, but a day out for my mate Phil and I.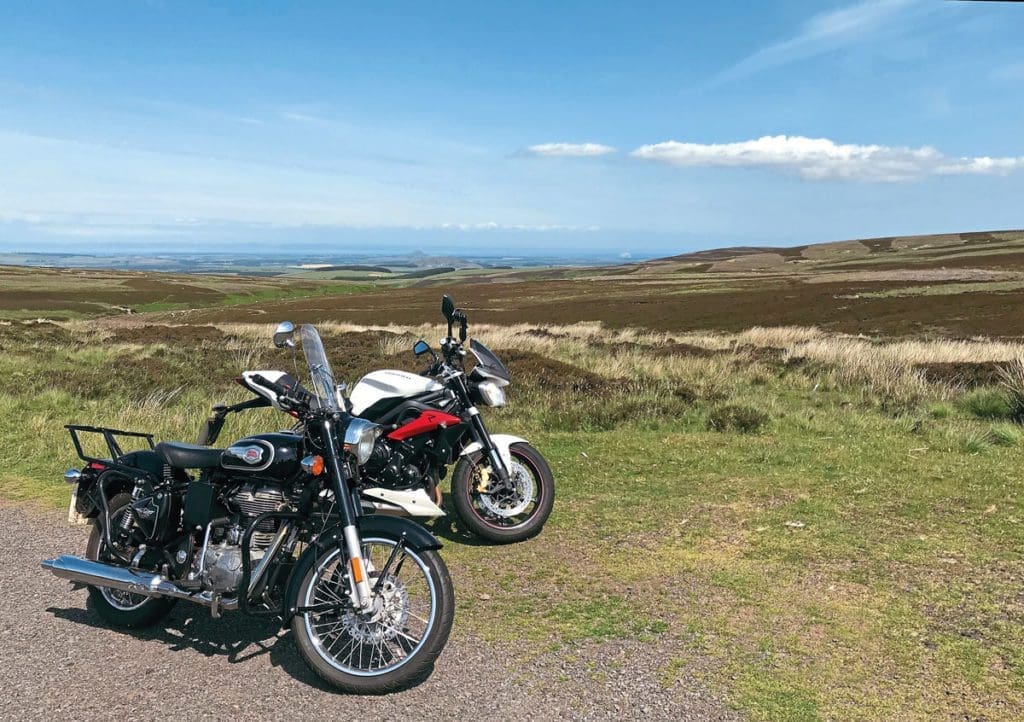 The ring quest was to find a circular route that visited Smailholm Tower in Scotland and Lindisfarne Castle in England on roads that would suit Phil's Royal Enfield Bullet and my Triumph Street Triple. As most of you probably know, the Bullet 500 single is most comfortable below 70mph and prefers slow twisty roads to high-speed sweeping bends. Fortunately, the Scottish and English border country has some of the finest small twisty roads anywhere in the country. So, with the exception of a short stretch of the A1, our 150-mile route follows B roads and minor As.
Article continues below…
Advert
---
Enjoy everything MSL by reading the monthly magazine, Subscribe here.
---
We decided to start our route in the beautiful wee town of Peebles, mainly because it's the closest point to where Phil and I live. The town's motto is 'Peebles for Pleasure' and it's a place where New-Age hipsters and genteel pensioners co-exist with the locals amiably enough. We start by heading north up the A703 and make our first stop after only five miles in Eddleston. The Great Polish Map of Scotland is a folly in the grounds of the Barony Castle hotel. It's the largest outdoor relief map in the world and was built by Jan Tomasik, a Polish soldier who stayed on in Scotland after WW2. "I shall die," he once said, "but leave my map as a gift to the Scottish people to thank them for the hospitality they showed to the Poles when it was most needed." Just goes to show Route 66 is not the only place with bizarre roadside attractions.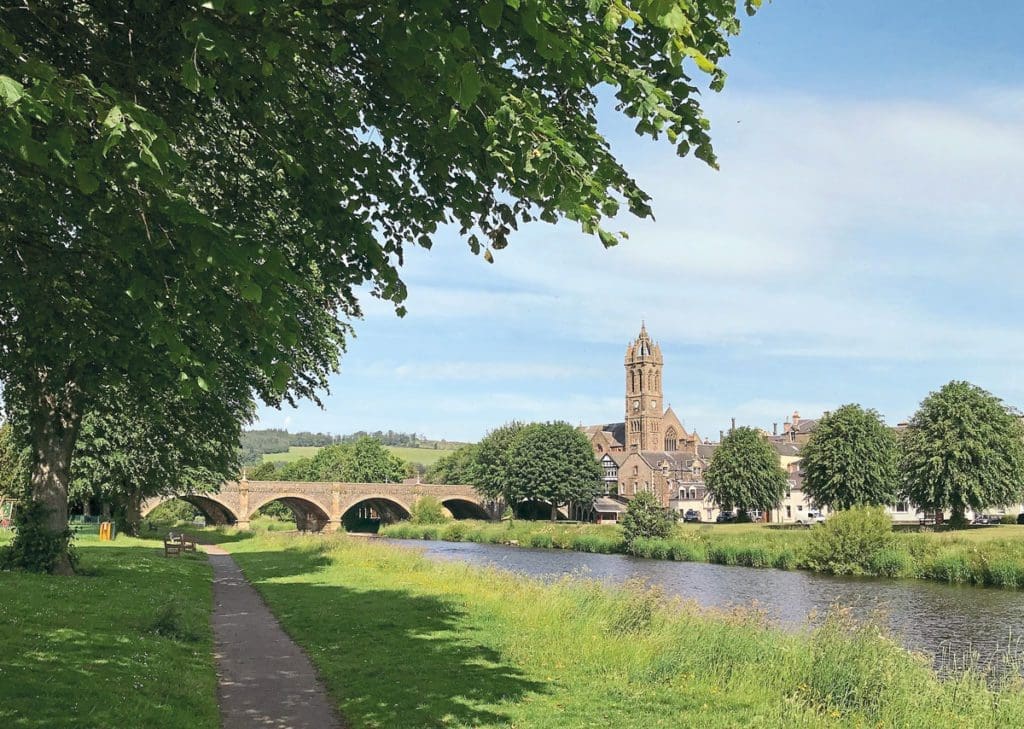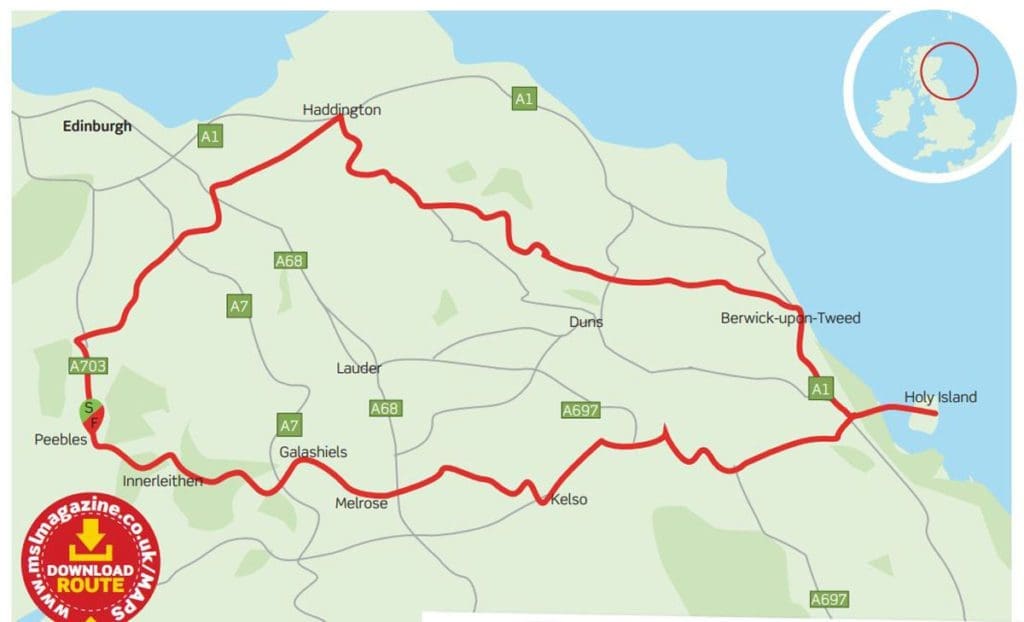 After a couple more miles we turn off on to the B6372 to Temple, then cross the A68, following signs to Haddington and the A6093. Then it's the B6355 to Chirnside followed by the A6105 across the English border and on to Berwick-upon-Tweed. This eye-wateringly gorgeous 65-mile section of road is narrow and twisty with several stretches of single-track road with passing places. Phil's Enfield loved it!
Berwick-upon-Tweed is (as you might expect) at the mouth of the River Tweed, and is England's most northern town. Historically it has intermittently been part of Scotland and its often violent past has left it with medieval town walls, Elizabethan ramparts and the UK's oldest barracks.
Fifteen miles south of Berwick is the Holy Island of Lindisfarne and our first tower, Lindisfarne Castle. You get to Lindisfarne over a causeway that can only be reached at low tide, but there's no excuse for getting stranded on the island as safe crossing times are accessible online (https://holyislandcrossingtimes.northumberland.gov.uk).
Don't be tempted to cross at high tide as most years someone has to be liberated from the rescue tower and it doesn't make the RNLI happy to be called out for the idiotic. In fact, the day we travelled a couple were indeed stranded by the tide. It was actually a seal and her pup sheltering in a pool waiting for the tide to turn so they could get back to sea.
As a religious centre, Lindisfarne has 15 centuries of recorded history attracting medieval pilgrims, Vikings and modern tourists. If you want to add a 40-mile loop to the route you can travel further down the A1 and visit Bamburgh Castle as well.
However, we have another tower to visit and after a light lunch, hop back on the bikes and follow the B6353 to Coldstream. It's home to the guard's regiment as well the England/Scotland border. We stop to fill up and Phil is delighted that the Bullet only takes £8 to fill while my Triumph needs £11.50 worth. He then complains that he's only getting 82mpg… You can take the boy out of Yorkshire, but you can't take Yorkshire out of the boy!
From here the route closely follows the River Tweed through the heart of the Scottish Borders through Roxburgh, Selkirk and Peeblesshire. This was the constituency of Liberal leader David Steel, but more importantly Edmund Blackadder was revealed to be its Laird in the first series of the TV comedy. Ten miles on the A698 brings us to the cobbled streets of Kelso, which is a particularly scenic Borders town. As well as all the normal small-town stuff, it also boasts Britain's Friendliest Racecourse, a ruined abbey and Floors Castle, which is a Downton Abbey style stately home.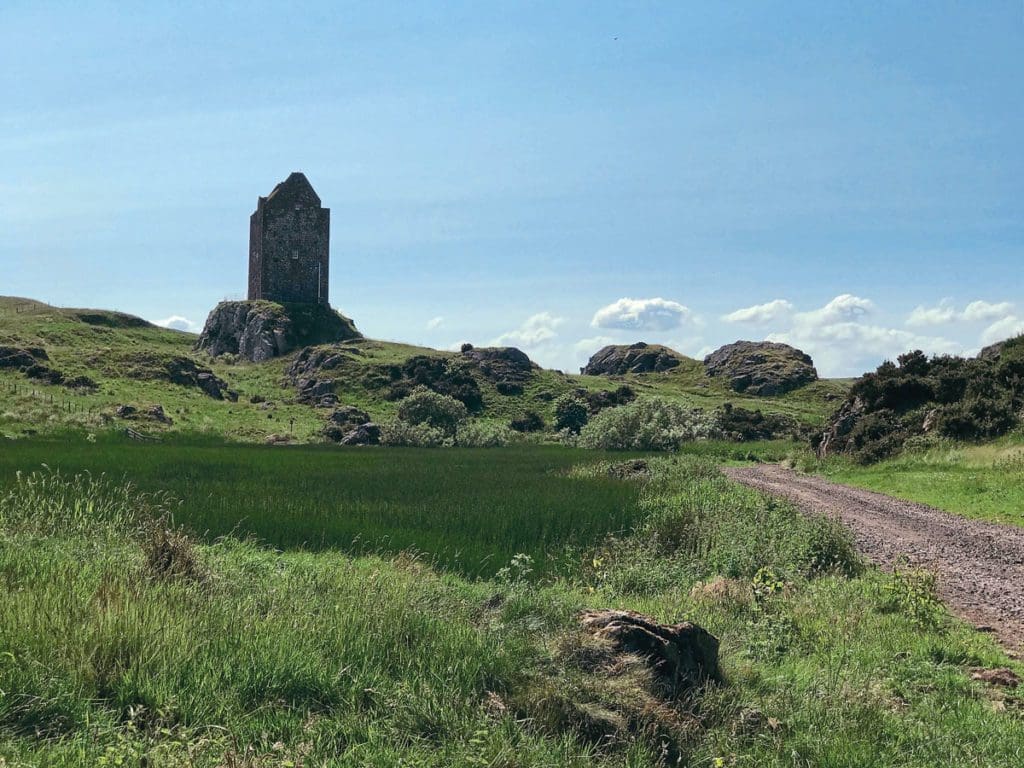 Leaving Kelso, we follow the A6089, B6397 and B6404 (in that order), and after seven miles arrive at our second tower. You need to go up a dirt track and through a farmyard to find Smailholm Tower, which is a classic Borders Peel Tower.
These small fortified tower houses were built on both sides of the border from the 14th century as a defence against the Border Reivers, bandit gangs who pillaged the area for centuries.
From Smailholm we take the B6356 and stop at Scott's View to enjoy the stunning vista of the Eildon Hills. These are reputedly 'hollow hills' where the 'Fairy Queen' lures people into Elfland. They're also the site of a massive Roman fort at Trimontium. Having avoided being taken to Elfland, we ride the A69 past Leaderfoot Viaduct and into Melrose, the home of rugby sevens. Ned Haig invented the game of sevens as a fundraiser for Melrose Rugby Club in 1883 and in this area of Scotland where rugby union is close to a religion it continues to raise monies for the club every April.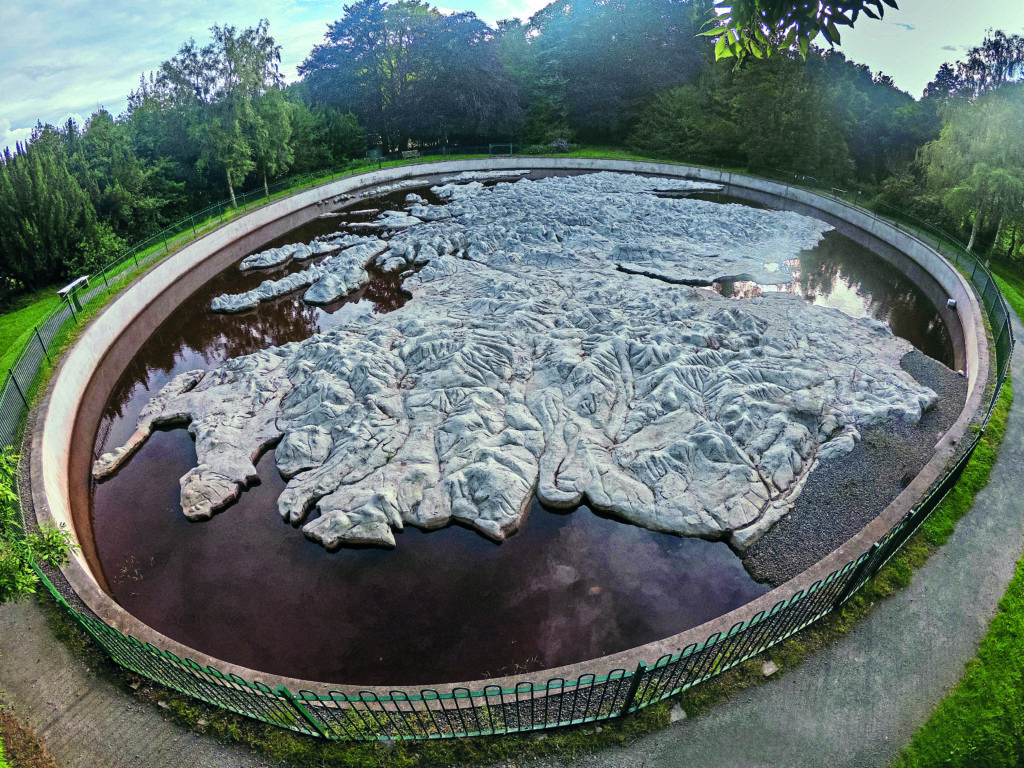 We're near the end of our quest and it's time for the final leg, taking small roads past Abbotsford, home of Sir Walter Scott, then the sweeping bends of the A72 back to Peebles. We've ridden slightly over 150 miles, we've both had an absolutely splendid time and I don't think we broke the speed limit all day!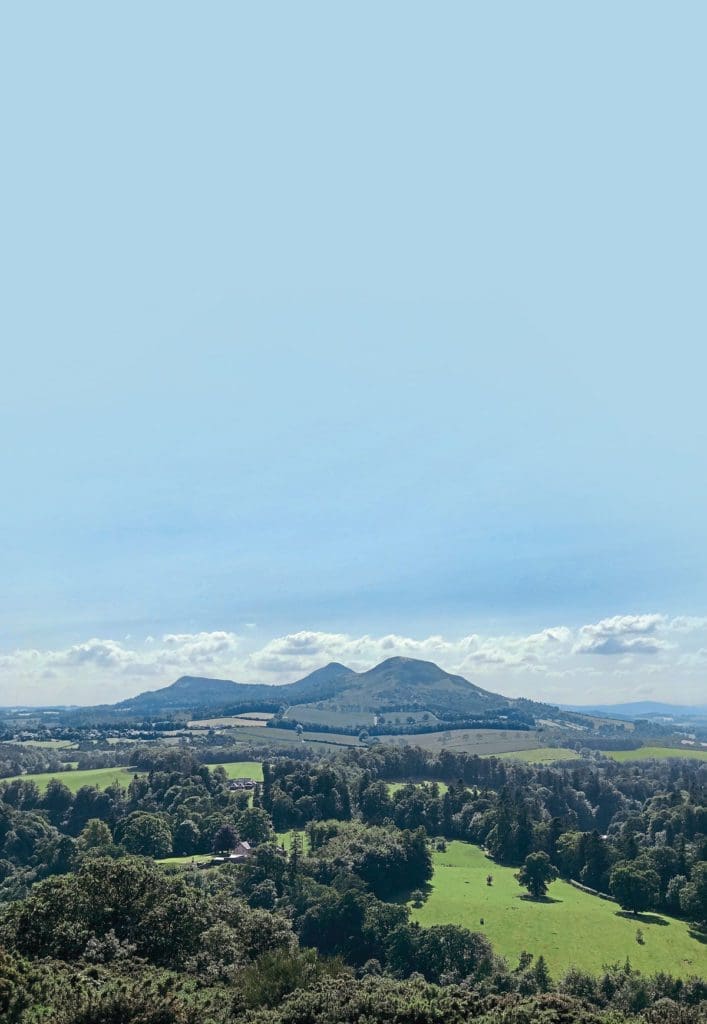 WORDS AND PHOTOGRAPHY: Willie Davidson