Norton has created a bike that looks, sounds and handles great. Alan Cathcart was the first person outside the factory to get a ride.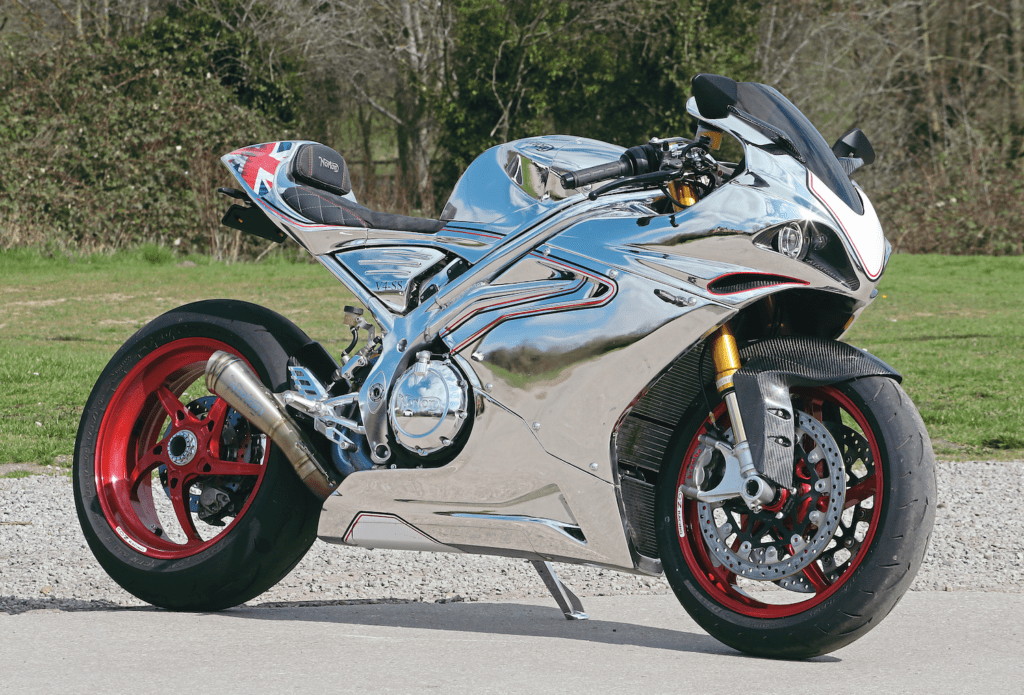 "I say, that's a very bright-looking bike!" exclaimed the husband of the 50-something couple as they walked past where I'd stopped for a coffee break at the Fleur-de-Lys pub on the banks of the Stratford Canal at Lowsonford. "What is it?"
Before I could answer, his smartly-dressed wife in best WI garb complete with Thatcher-type handbag, did it for me. "It's the new Norton V4 that I saw a programme about on the BBC, after they did rather well in the Isle of Man TT Races last summer. I was hoping to see one of them one day – how does it go? It looks very fast!"
Article continues below…
Advert
---
Enjoy everything MSL by reading the monthly magazine, Subscribe here.
---
Well, after reminding myself never to judge a book by its cover, I had to admit to Mrs Diana Williams that, yes, the new Norton V4-SS is indeeed VERY fast, and to husband Ray that its trademark chrome paint scheme is indeed VERY bright, as well as unmistakeably Norton – it makes the V4-SS such a visual standout that any of the fortunate few owners can't help but make an impression at any bike gathering by its sheer presence, even before he – or she – lights up the engine.
You can read the rest of this article in the July issue of Motorcycle Sport and Leisure, in the shops NOW!