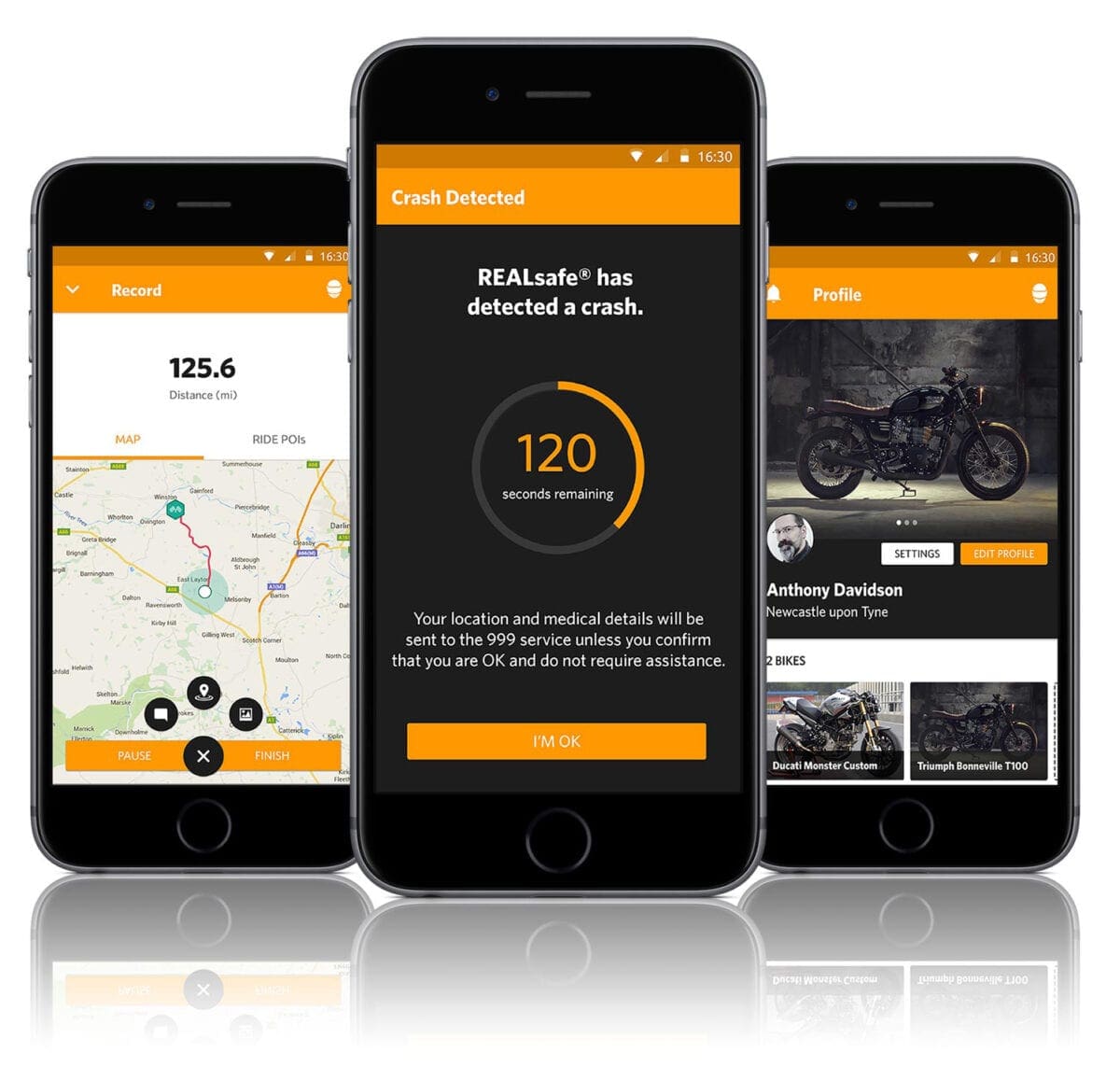 A subscription to REALsafe costs just £30 per year, and while we hope you'll never need to use it, as a supporter of the technology we're able to offer our readers a 12 month subscription for just £15. Simply download the app, then visit www.realrider.com/realsafe and input the code MSL8417382470
REALRIDER is a smartphone app that connects a huge community of bikers, offering great routes and places to go, while incorporating REALsafe crash detection technology that makes it the first 999 certified/integrated app, to get the emergency services to you fast if the worst happens.
The REALRIDER app is free to download on iOS and Android, and gives bikers the ability to not only record and share routes from anywhere in the world (look out for upcoming routes from MSL press launches), but to store important bike information and receive MoT and service reminders, or even create social media alerts if your machine's stolen.