On reflection I may well have viewed it as a wonderful experience, something I was really glad to have been involved with.
But no doubt, taking part in the 2020 BMW GS Trophy Qualifier was punctuated by low points when my overriding emotions included embarrassment, inadequacy, despondency and exhaustion.
A couple of times I even felt ashamed. Calling it a roller coaster of highs and lows just about covers it.
Article continues below…
Advert
---
Enjoy everything MSL by reading the monthly magazine, Subscribe here.
---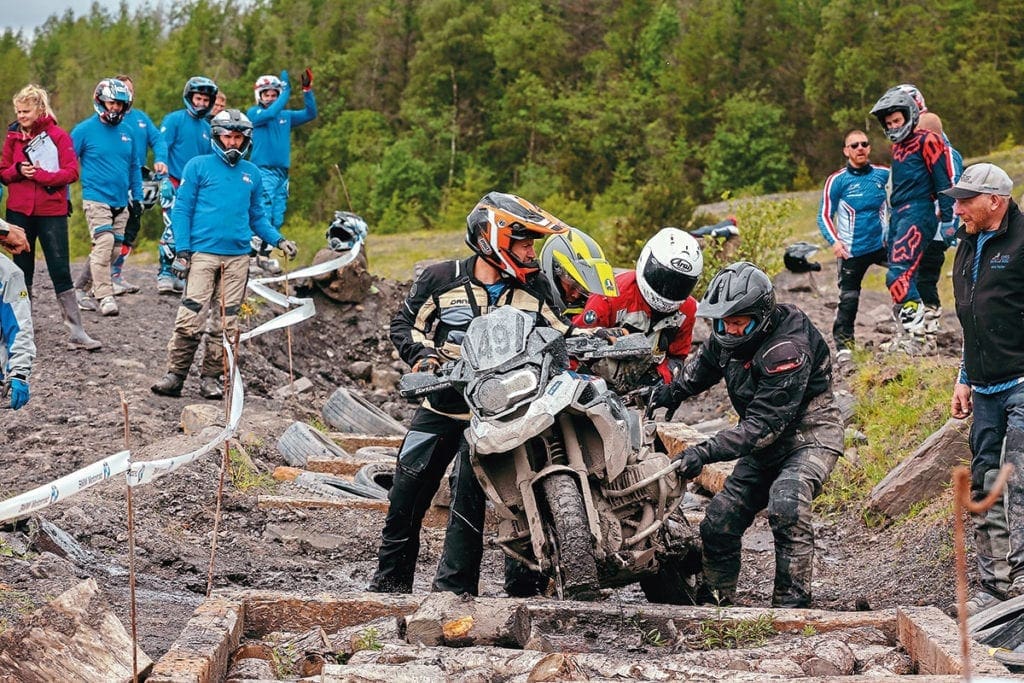 Should I go?
When editor Mikko asked me if I fancied going with the Media team, thoughts turned to memories of trying one of the previous events. I can't be sure of the exact year, but I do know my recollections weren't positive.
I'd not done well at all, struggling with several of the challenges, coming away thinking once would be more than enough. I really wasn't sure if I should run the risk of repeat disappointment.
Deliberation followed, then further deliberation, and after flipping a metaphorical coin, I decided to chance it.
Article continues below…
Advert
Here we go!
Two weeks later, Margam Country Park, near Port Talbot, South Wales, would be my base for two days of 'competition', involving a total of nearly 160 riders of differing ages, abilities and nationalities.
I'm sure the majority like me were there to enjoy it and have as much fun as circumstances and weather permitted. Some though, were taking everything far more seriously. For them, there was a chance of doing well and getting the opportunity to represent the UK in the world finals of the GS Trophy to be held in New Zealand later this year.
Read the full feature following the GS Trophy UK Qualifier in the brand new issue of Motorcycle Sport & Leisure – on sale now.
Article continues below…
Advert