Words & photography: Roger Martin
Our retirement biking expert explores the DCT system, three wheelers and Monkey bikes…      
"You don't stop biking because you get old, you get old because you stop biking."
Related articles on MoreBikes
Very wise words from a friend of mine who is a lifelong biker, but like many of us, now finds that he has to re-think his limits.
There are many plus points though. Not having to take holidays when the kids are off school and the roads are jam packed and the price of accommodation is higher. Being able to react at short notice to favourable weather forecasts and just go. Being able to travel mid-week and avoid the weekend crowds. There are some great benefits in being a retirement biker.
Many of us have in the recent past had to reassess our fitness, the type and size of bike we ride and the stamina we have available to complete long days in the saddle in one hit.
The good news is that with age, the need for speed to enjoy our biking reduces, and we now find that slower speeds, smaller bikes and gentle bend swinging is ace. Gone are the fire breathing sports-bikes and warp speeds we somehow found necessary in days of yore.
More Happy Retirement Biking:
In previous columns we have looked at the benefits of plusher suspension, lighter weight and lack of vibration as being very helpful if you suffer from back pain, arthritis or muscle fatigue.
Another biking friend in his mid-sixties started suffering from a condition which resulted in numbness in his lower legs and feet causing a lack of feeling. Asking around, this is not uncommon in later life. His solution?
The Honda NC 750 X with DCT auto transmission with handlebar controlled manual override. This has literally transformed his enjoyment of biking just when he thought that he would have to hang up his leathers forever.
My friend has in the past owned a Vincent, various large BMWs amongst others, but now finds the low revving torquey engine a gem, the ride quality surprisingly good and the 80-85mpg an added bonus.
On top of this, after a wet soggy ride when the bike is covered in road crud, a quick spray off with a hose does the job in no time. With the addition of a centre stand, heated grips and a Vario type wind deflector to reduce wind and rain buffeting, this Honda keeps my friend still biking. For him, it's the best bike in the world right now!
Like my friend, I was also impressed with this bike, and now have a NC 750 X DCT myself to which I have added a model specific tank-bag, a pair of hard panniers and a waterproof 50 litre roll bag bungeed on to the pillion seat when I go touring.
With the built-in under-tank storage, this gives well over 100 litres of storage capacity which is good for up to two weeks' touring. Once I got used to it, I found the auto-box great fun…it can be set to change the six gears at low rpm giving a chilled out relaxed ride.
Alternatively there are three additional settings which result in increasingly higher levels of revs before changing up and down the 'box for more spirited riding. And there's a manual override on the bars. It's not really a sporty bike, but in the right hands is good enough to keep up with much faster bikes in the twisties as well as holding continental motorway speeds.
But here's the interesting thing. When I visited the dealer showroom, I was told that the NC had rather "budget" suspension when compared with some of the other more expensive Hondas which had all singing, all dancing adjustable forks and springs/damping.
I tried the NC as well as a couple of other more expensive "better" bikes and found that the budget suspension of the NC gave me a plusher ride by comparison. I have found this time and time again in recent years.
So called "budget" suspension usually gives a plusher ride when compared to more expensive top of the range kit. When you are older, your needs are different. Don't be fooled into thinking that the most expensive is best…try before you buy!
And now for a few "left-field" choices. An acquaintance of mine was suffering from leg pain to the point of nearly giving up biking. He hit on the idea of fitting a lightweight sidecar to his existing Enfield Interceptor so that he does not need to put his feet down. Job done!
If you free your mind up, there are a range of three wheeled bikes and trikes out there from Harley and Gold Wing trikes right down to 125cc machines with two front wheels close together.
In between these extremes in the middle weight range you will find three wheelers such as the Piaggio MP3 in 500cc and 350cc models, the Peugeot Metropolis 400cc and the Yamaha Tricity 300cc, all of which are particularly popular on the continent.
Let's take a look at the Yamaha Tricity 300. It offers good wind protection, around 80 mpg giving a 200 plus mile range and 70 mph motorway cruising capability.
On top of this you have the benefit of confident cornering, a plush ride, easy filtering as the width of the bike is no more than the width of the handlebars, a footbrake which operates both front and rear brakes together, plus twist and go so no gear-changes needed.
If you want to go touring, there is underseat storage, a top box can be fitted, and there is space on the pillion seat for a waterproof roll bag. This could be an ideal solution if you suffer from aching hands and feet, but do please check out that the riding position is comfortable for you before committing to a purchase. The floorboards do allow you to move your feet around to different positions which can be a great help too.
Finally, for todays' column, if you find the weight of your bike too much….what about a monkey bike? Yes, really! Although not the cheapest, the Honda Monkey 125 has fat tyres, decent suspension and a really plush seat, which, combined with a full size riding position can give you a surprisingly comfortable ride.
This bike is fun, fun, fun and will put a smile on your face every ride. Handling is better than you might think possible, 150mpg is achievable and it can do 65mph flat out with a following wind and cruise at 50-55mph all day long.
There are even people, crazy people, who have fitted a top-box and back pack and have disappeared off into the sunset in Monkey touring groups. Or should that be Troupes? Try one, and be prepared to be surprised!
In my next column I will be considering more hints and tips to keep you enjoying your retirement biking as well as looking at a selection from the huge range of adventure styled bikes out there. Have fun!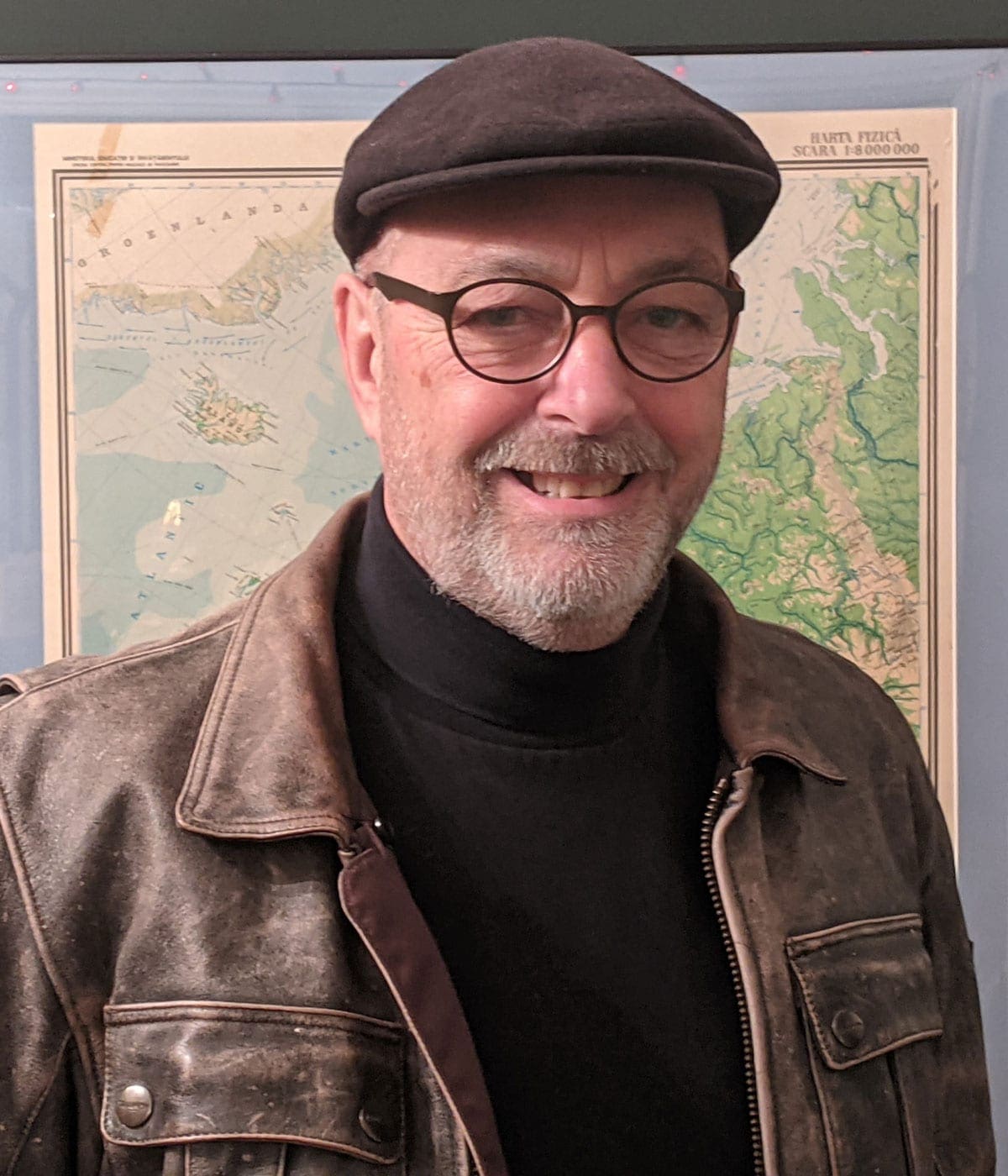 Who is Roger Martin?
Roger is a life-long motorcyclist who has owned an impressive range of bikes from the diminutive Honda Monkey to gargantuan Harleys. At 70 years old he knows what makes a bike suitable for enjoyable retirement riding.
Keep your eyes out on MoreBikes.co.uk as we bring you more from Roger's Retirement Biking series.