Words & photography: Roger Martin
Big adventure bikes may be a bit of a handful for many riders, but there are options. Our retirement biking expert takes a look.     
It's no good having the biggest and best adventure bike known to man if it is too big and heavy to manoeuvre around in the garage and at the roadside, particularly when panniers and top box are loaded ready to go touring.
Related articles on MoreBikes
Have you tried to come to a standstill and put your foot down only to find that the camber is against you, and the whole bike falls away with you partly underneath it? Not something to be repeated.
Having reached retirement age, we now have to try and be sensible, if only a little. I know, it's tough. Whilst I accept that many of you may well be fit well into your seventies and eighties, most retired bikers are looking to downsize to a more manageable weight and size of bike without making too many compromises in the comfort stakes.
The upright riding position of adventure bikes is very comfortable, but if we accept that very few adventure bikes do anything other than stick to road based touring type riding, then what are the choices?
As I have said before in these columns, my suggestions are based on personal experience as well as hints and tips I have gleaned from other older bikers, so please feel free to make your own experiments.
Also see:
Some years ago, both my biking wife (who is nearly 5'10" in old money) and I rode 1200cc adventure bikes. I tried a couple of the ubiquitous BMW GS 1200s but found that I suffered more roadside breakdowns and factory recalls than on all the other bikes I have owned put together.
My last BMW was under a year old with less than 6000 miles on the clock when it broke down for the third time (electrical problem with one cylinder cutting out) most inconveniently in France, ruining a tour I was on. So I decided to make my choice from other manufacturers.
Having read great reports about the Honda Africa twin, we both went out and road tested them. And bought one each. Mightily impressed with the flexible engine, comfortable suspension, good factory fitted luggage and wind protection made even better with a deflector added to the top. All was great until….
Until we took the bikes on their first big tour from England, through France, Austria, Hungary ending in Romania. And back again. The bikes performed faultlessly, but after a couple of days we both found that we suffered terminal bum ache… numb one minute, stabbing pain the next… moving around and standing on the foot pegs did little to alleviate the pain.
When you get off the bike and look at the saddle all becomes clear. Because the bike is so tall, the seat has to be quite narrow to enable the rider to get their feet down on the ground, and it is the narrowness of the saddle that caused the problem for us.
If the seat were wider (and therefore more comfortable) it would be difficult to reach the ground easily. This problem will not come to light on an hour's test ride, but sure becomes noticeable after a full day's ride.
So we decided immediately after this trip to look for an adventure style bike with a comfortable seat and suspension, ideally more of a midweight this time around, that wasn't a BMW. We borrowed and tried quite a few before ending up with the bikes we ride today.
This is what we found. The Suzuki V Strom's had comfortable seats, lively engines, good luggage and a reputation for reliability. The 650 version had softer, plusher suspension than the 1000 version for some reason, but the 650, great though it is, was just a little less powerful than we were looking for. The Triumph Tiger 800 was also great, but for some reason the angle of the handlebars hurt my arthritic hands and wrists within half an hour. Strange what a difference a few degrees one way or the other can make.
I then tried the Honda Crossrunner 800 which was brilliant. It somehow managed to combine a really plush ride with a comfy saddle, sporty handling, good luggage and a really characterful V4 engine. I bought one.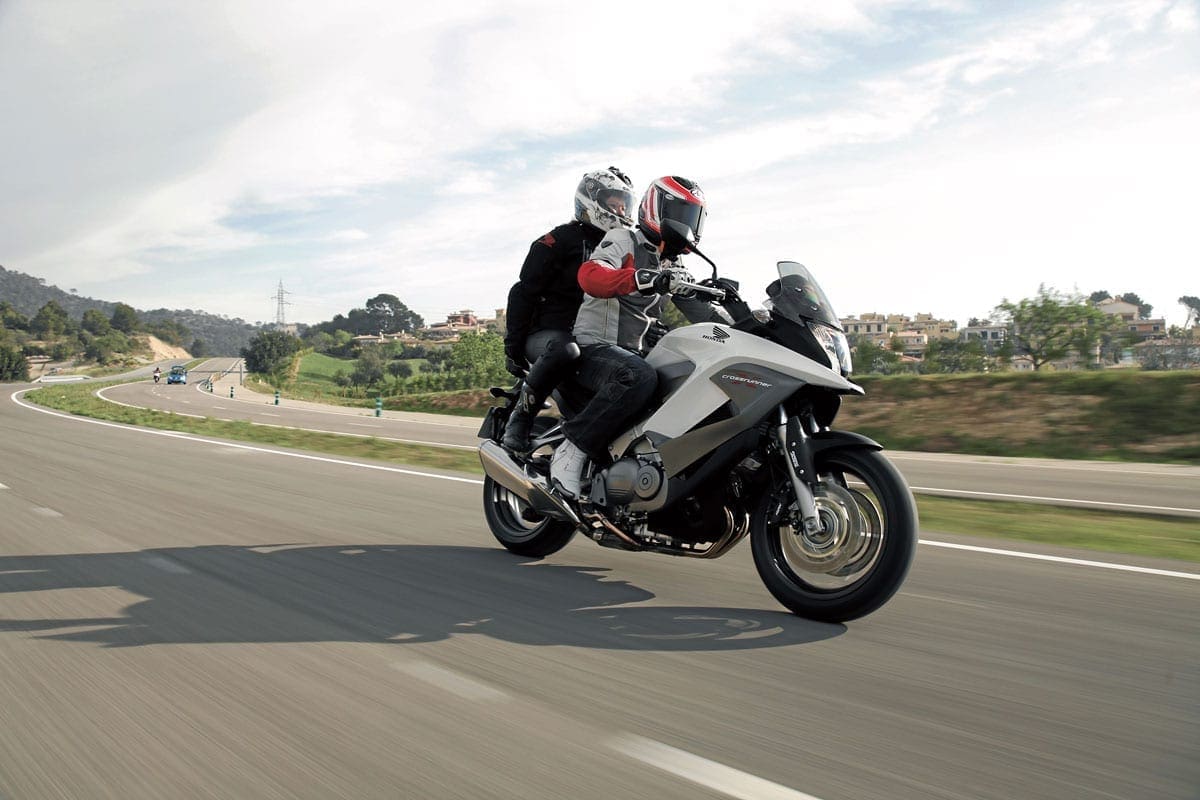 In the meantime, Grace had tried out a few midweight adventure bikes and had fallen in love. The culprit was a Macdonalds' colour scheme (red, white and yellow) Moto Guzzi V85TT.
The saddle felt lower than the rather tall Africa Twin and as a result it had a wider, more comfortable seat, the engine was full of character, it could be thrown around with abandon as the handling was great, and it could be ridden all day without issue.
On top of that, it had a certain "character" so often missing on modern bikes. And a final bonus…it was one of those rare things… a bike that is equally happy riding a wave of torque at low speeds admiring the scenery and chilling out, but equally happy blasting along at "interesting" speeds.
By comparison, this was the only problem I had with the Crossrunner. Whenever I took the Honda out, and despite my best endeavours, I found that it was impossible to ride slowly. Yes, really. The addictive wail of the V4 engine coming on song at mid to higher revs, the great handling and roadholding, the addictive acceleration all combined to make me ride the thing far faster than would be healthy for either me or my licence.
As a result of it being incredibly easy to ride quickly, I found myself doing just that. But after the adrenaline rush had died down at the end of a long ride, I felt utterly exhausted.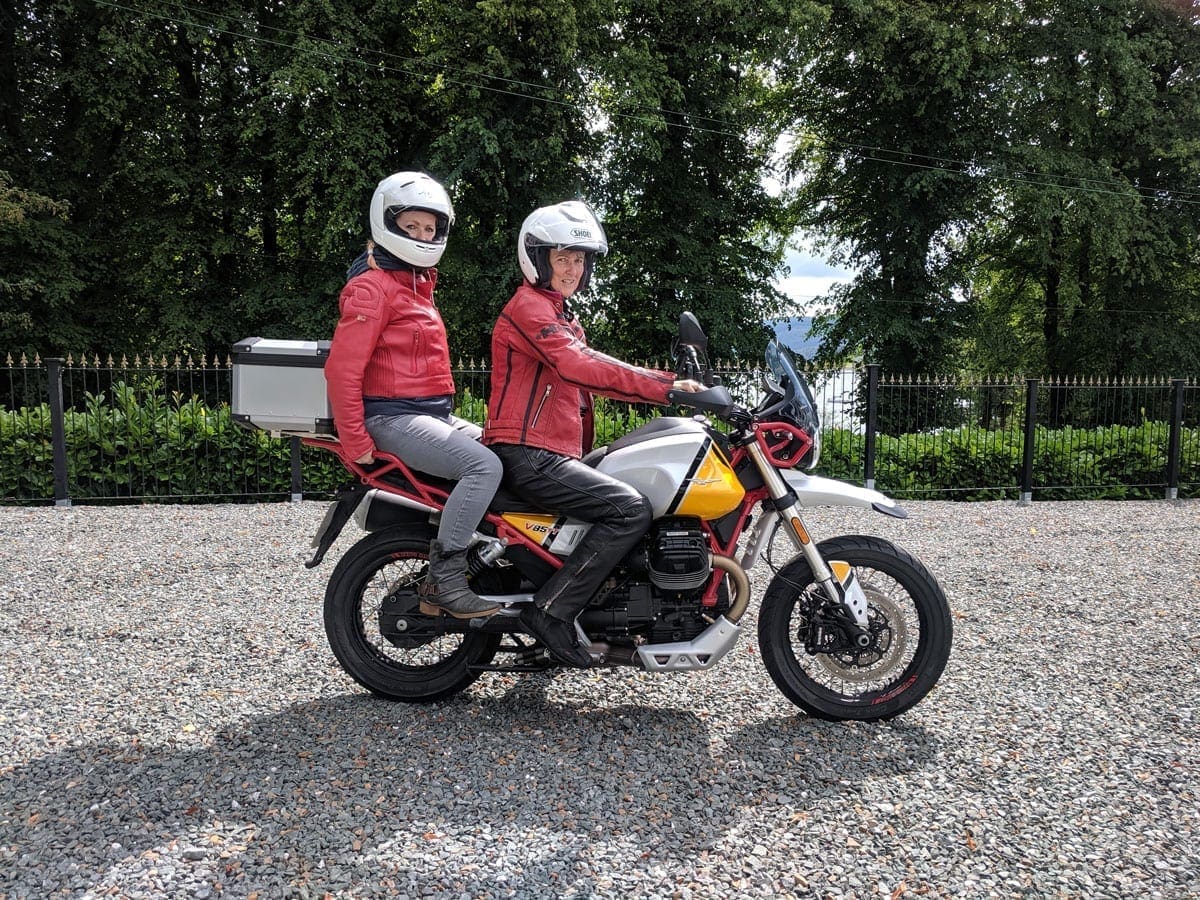 You know what's coming, don't you? Having borrowed Graces' Guzzi for a day, I too came back smitten as it suited me and my riding style to a tee. Despite having only owned the excellent Crossrunner for three months, I part exchanged it for my own red V85TT.
I now don't ride quite so fast as on the Honda, but I'm loving it. If you are a faster rider than me (I'm pretty much average, Grace rides much faster than me) then you might prefer the Honda, and it would be an excellent choice.
Once again, it goes to show that when you get older your needs and preferences change, and the best bike for you may well be a different bike from the one that comes out top of a magazine group test.
Next time I will be looking at practical hints and tips that could make your ride even more enjoyable.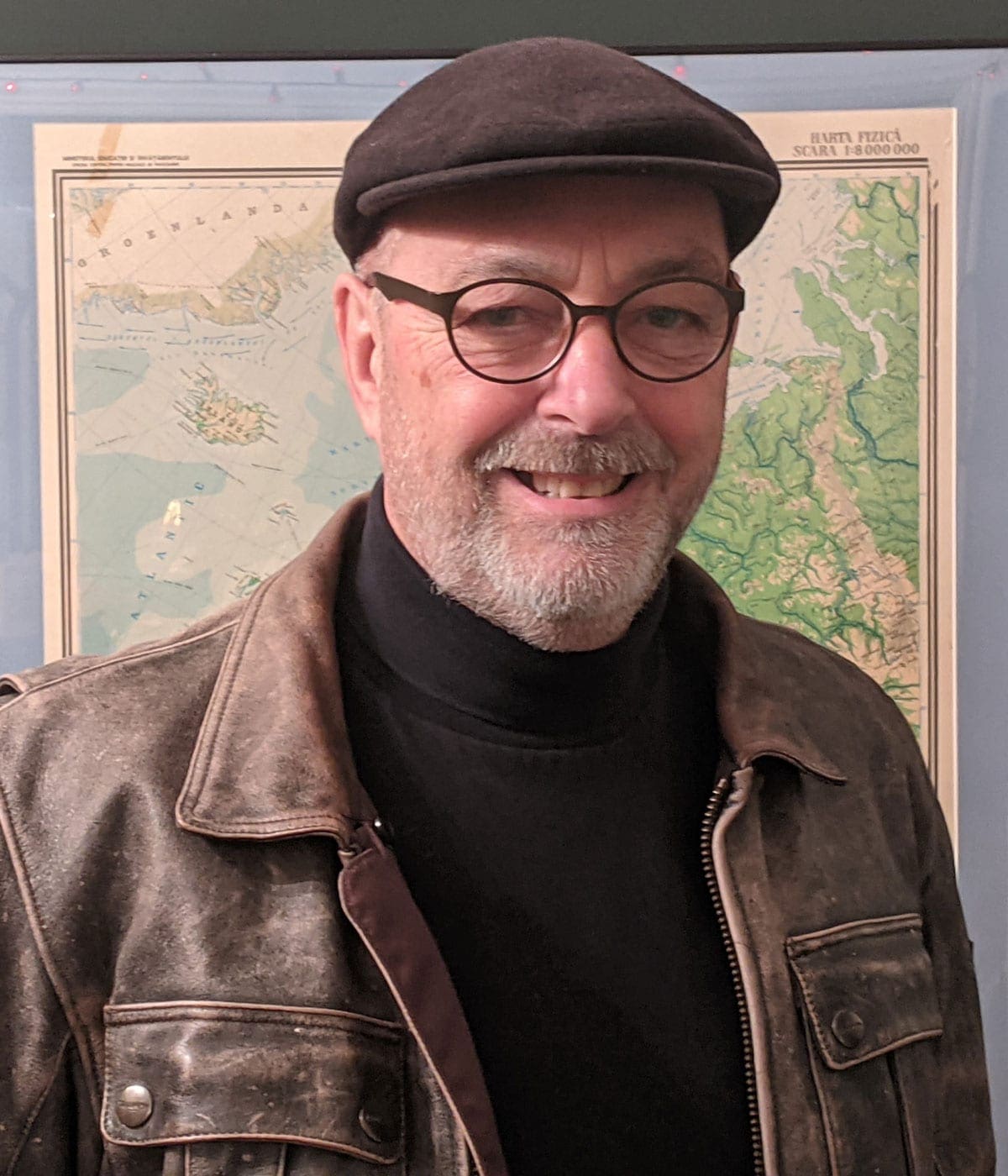 Who is Roger Martin?
Roger is a life-long motorcyclist who has owned an impressive range of bikes from the diminutive Honda Monkey to gargantuan Harleys. At 70 years old he knows what makes a bike suitable for enjoyable retirement riding.
Keep your eyes out on MoreBikes.co.uk as we bring you more from Roger's Retirement Biking series.