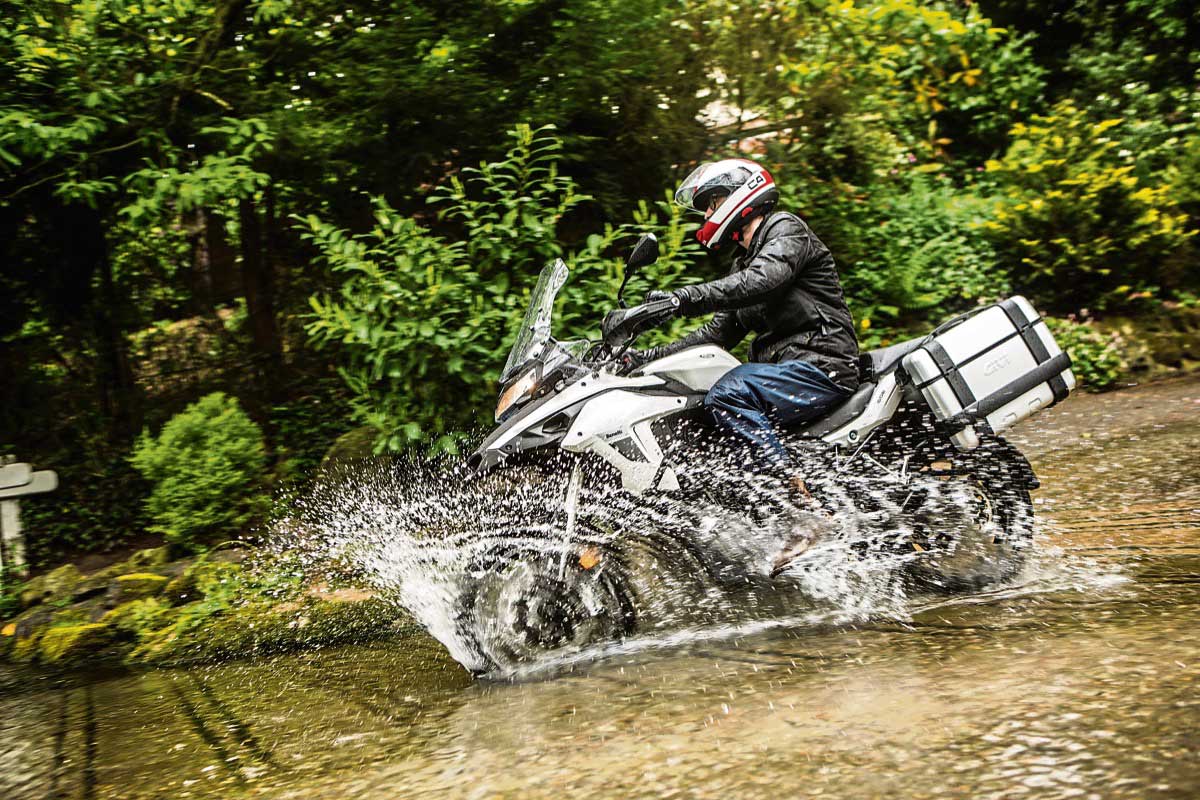 Words/photography: Roger Martin
Wearing the right kit is vital as we get older. It could make the difference between a great long ride and an early return to home…
Unless you have been very fortunate and your body has survived the ravages of time, you may need to choose your bike clothing with rather more care than you used to.
Related articles on MoreBikes
Can you bend over in your kit and pull your boots on and off comfortably? Can you still contort yourself into your one-piece racing leathers? Has your old touring suit mysteriously shrunk in size over the last few years? Ah, I thought so…
Agreed, we still want to look at the very least semi-cool in our bike gear, but with age the need for comfort and waterproofing qualities start to outweigh other considerations. And the price you pay for your kit may not necessarily always mean that you find what's best for you. Here's a personal example.
For many years I wore a Wolf Titanium matching textile motorbike top and trousers. They were middle of the road to budget in price, but were warm, waterproof, comfortable and lasted many tens of thousands of miles and many years. After giving me really good service they eventually started fraying around the collar area and the Velcro wasn't holding quite so well.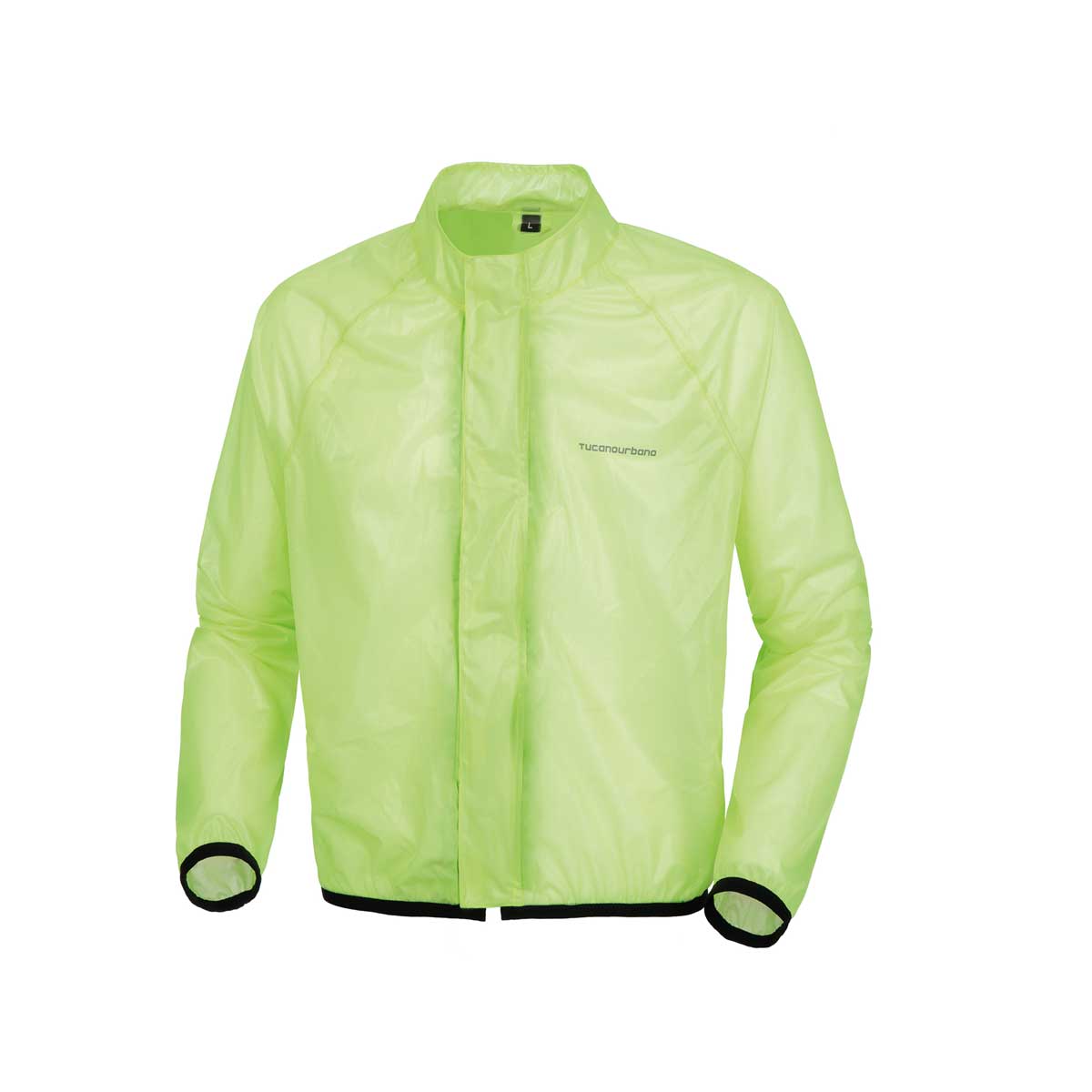 Looking for a replacement, I firstly thought that I would get a new pair by the same manufacturer. But, having seen advertisements over a number of years for the "ultimate" Scandinavian motorcycle riding gear, I started to think that maybe I should fork out for the very best money could buy.
After all, I spend a lot of time on my bikes, averaging up to 10,000 miles a year in all weathers. I spent quite a time mulling over the wisdom of investing a price approaching close to two thousand pounds. In the end, I gave way to temptation and, following a fitting session, became the proud owner of said garments.
See more:
At first, they were rather stiff and inflexible to wear, but I thought that they would become more supple with use. Wrong. They stayed semi-rigid even after a few weeks' worth of riding. Although they fitted me well when stood up, I found that on the bike the trousers were rather tight in the "crown jewels" area.
In short, they were considerably less comfortable than my previous gear which cost around a quarter of the price. I battled on hoping that the new superior kit would become more wearable.
After six months the zip in the jacket broke. I posted it back to the dealer who mentioned that this was not the first time they had encountered breaking zips by this exclusive maker. Oh. It was duly repaired and returned to me within a couple of weeks.
I still had my original rather tatty "budget" priced outfit, so decided to try them on again. Bliss! With a heavy heart I realised that, for me at least, the all-singing all-dancing top of the range kit was a bad choice. I got rid of it and tried on a few combinations of trousers and jackets and found a pair that have lasted to this day.
They are totally waterproof, comfortable, look good and cost me around a quarter of the price of the Scandinavian gear. For the record, I am now the proud owner of a Merlin wax jacket and Oxford trousers which I use when the weather is likely to be cold or wet. I wear a leather jacket and either reinforced jeans or leather trousers when the weather is hotter, and take lightweight waterproofs to go over the top in case it rains.
One of the biggest causes of discomfort, particularly on a long ride or tour, is when the heavens open. Getting cold and soaked is even worse when you have reached retirement age as your body cannot just shrug off being chilled like it used to when you were a whippersnapper.
Assuming you have a waterproof jacket and trousers, the three areas where I still found rain getting in after an hour or two's riding were hands, feet and neck. Taking the neck area first, I found that irrespective of whatever neckie I wore, the rain would eventually find its way in.
It would then start dripping down the inside of my jacket. Ugh. The solution? After years of looking, I finally found the answer in a piece of kit not specifically designed for bikers. It's called a Seal Skinz waterproof all-weather head gaitor and can be found on-line for around £25.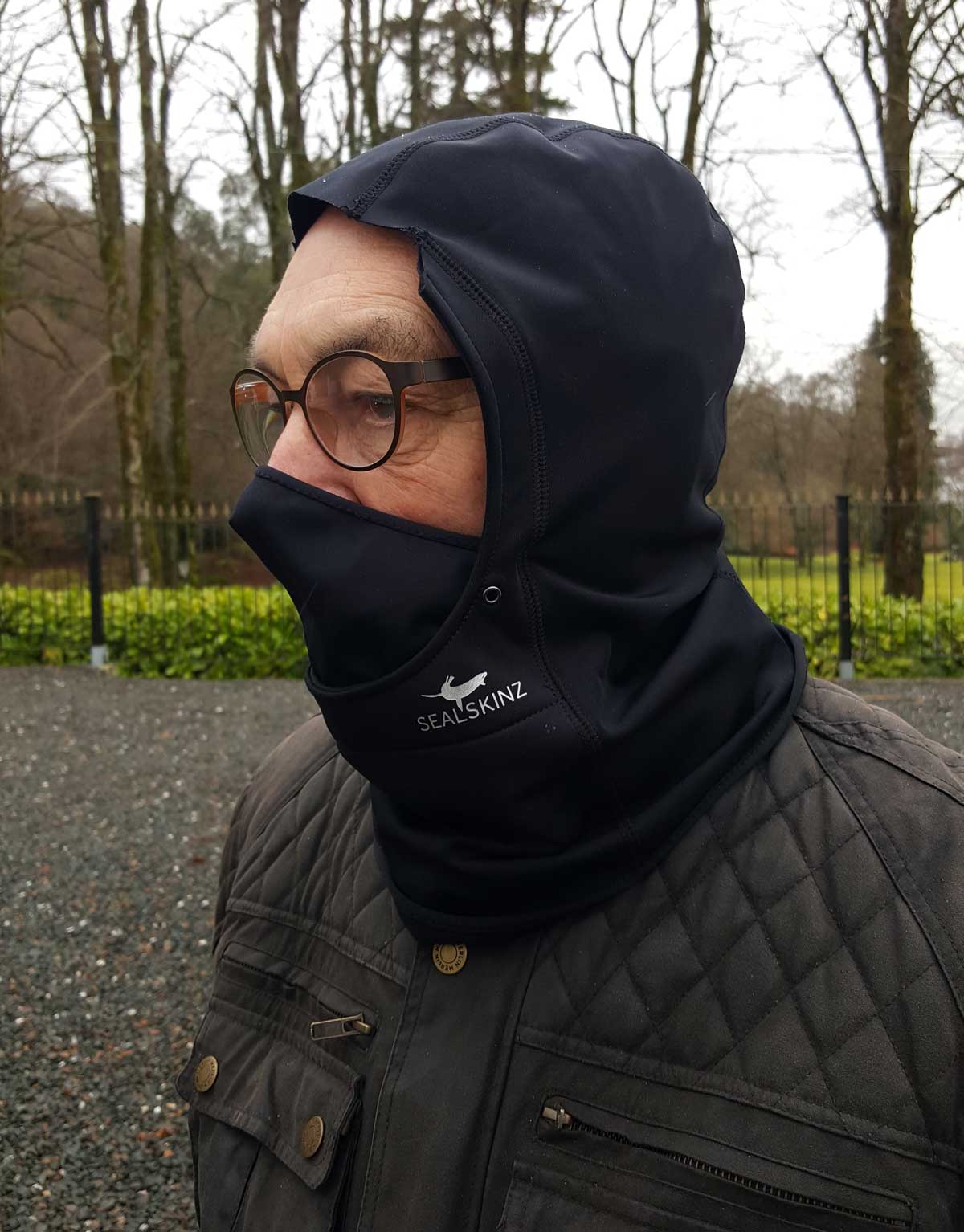 You put it on under your helmet and the lower part of it goes over the outside of your jacket so that the rain falls outside, keeping you totally dry even when it's raining cats and dogs. There is a small ridge over the forehead area which caused some pinching inside my helmet, so I simply took a pair of scissors to it and cut the ridge off. Result! The best £25 I have ever spent on biking kit.
Although I wear waterproof gloves and boots, I have yet to find any that stay totally dry in continual wet weather. So, with complete disregard for fashionistas, I always bring along a pair of cheap plastic overmittens and overboots. They weigh next to nothing, cost peanuts, fold down to a small size and a variety can be found in most good bike dealers or on-line.
With my Seal Skinz neck gaitor, overboots and overmittens, I can ride all day in torrential rain if I have to. Some bikers I ride with may think that I don't look too cool, but what the hell do I care? This is one of the great advantages of being a retired biker… you don't have to worry about what others think.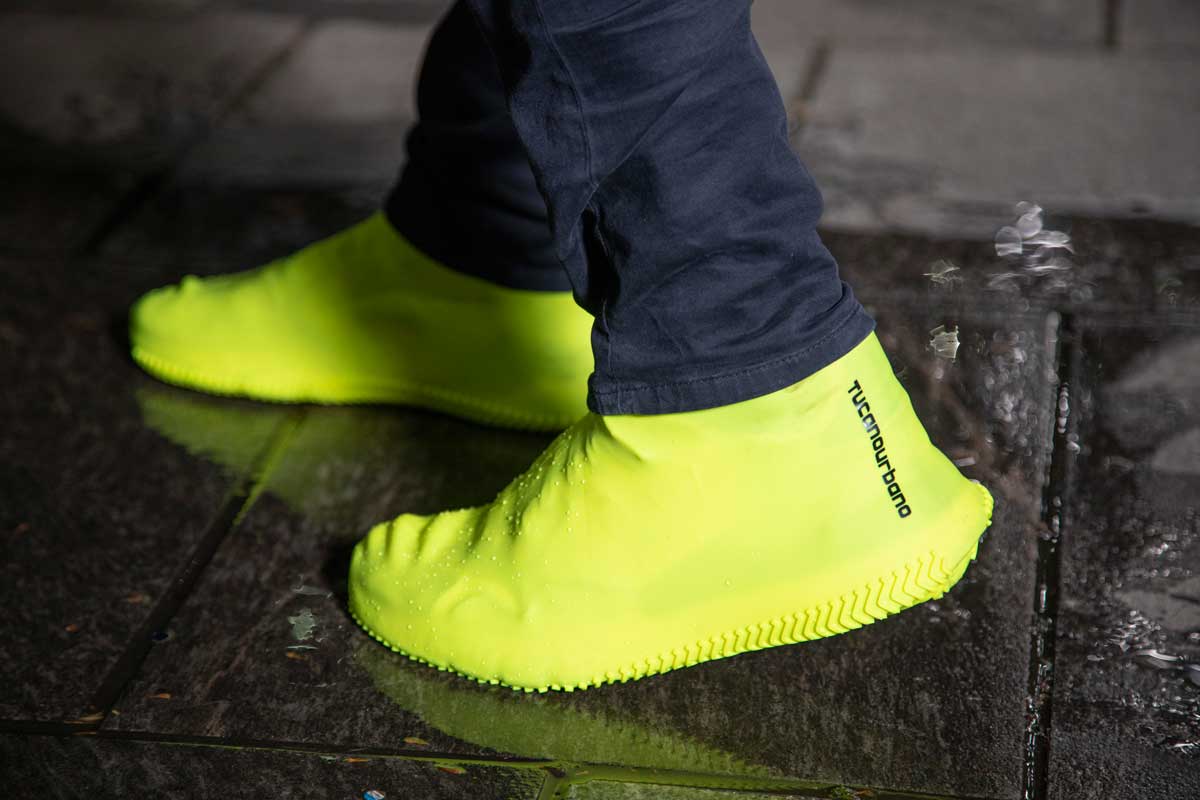 I kid you not, when you have reached your destination after a long day's ride in rough weather, and you are dry and toasty, ready for a meal and a beer in the evening, then who has the last laugh? There is also the safety aspect. If you are cold, wet and shivering inside your biking gear, then your reaction times and control of your bike will suffer.
There's a lot more I have learned about biking gear over the years, more of which I will write in a future column. The next article however will cover an issue which can be particularly nasty for older bikers: bike reliability, or rather lack of.
Being stranded miles from anywhere with a broken bike, no phone signal, in pouring rain. Not good. We examine bike brands and reliability. It's an eye opener.
Who is Roger Martin?
Roger is a life-long motorcyclist who has owned an impressive range of bikes from the diminutive Honda Monkey to gargantuan Harleys. At 70 years old he knows what makes a bike suitable for enjoyable retirement riding.
Keep your eyes out on MoreBikes.co.uk as we bring you more from Roger's Retirement Biking series.