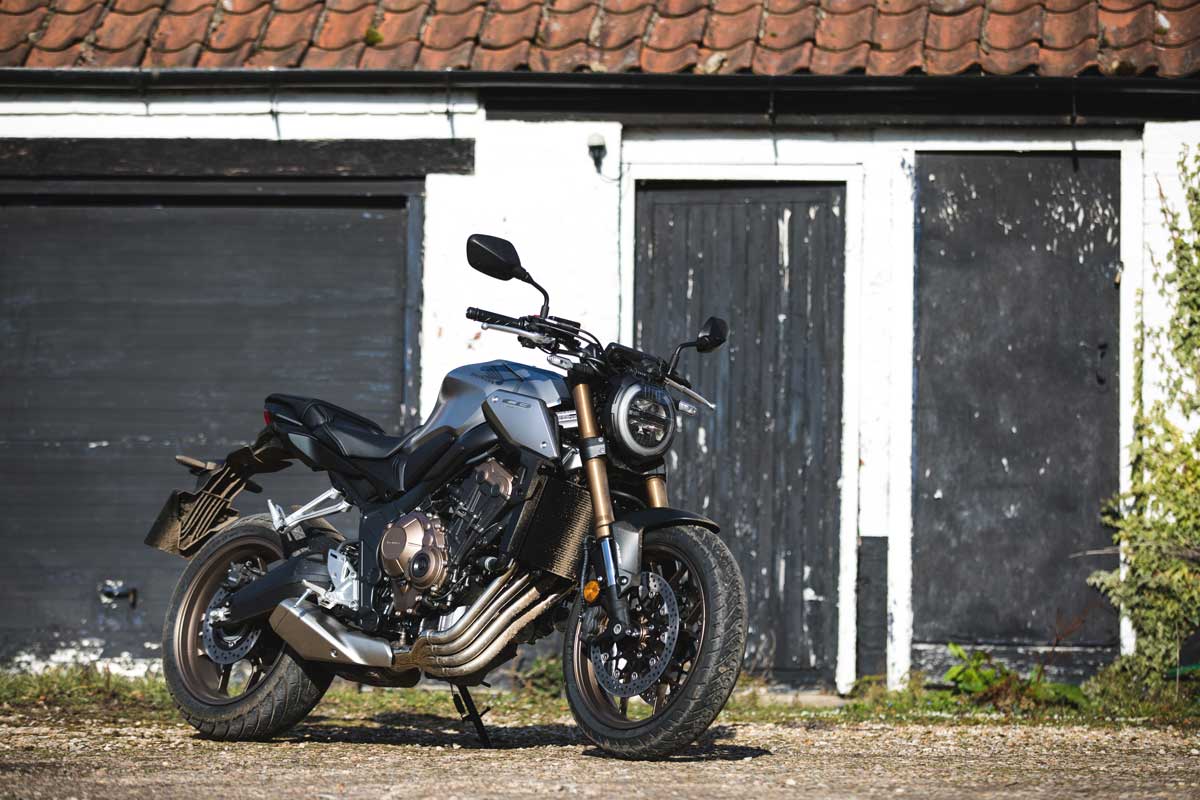 The Honda was delivered with just a few miles on the clock, and the first opportunity I had to ride it was the day after delivery, as the unseasonable good weather made a bow, just in time for us to head out for a photoshoot.
With all the 'fleet' Hondas delivered the same day, we unlikely three – so Ross on his Monkey, Roger on the Crossrunner and yours truly – headed off to grab some pictures. Immediate first impression – nice. All as one would expect, a neat and compact package, which does exactly what one would expect. Everything, nicely and without fuss.
Related articles on MoreBikes
Couple of day later and with the February sun still shining, I decided to put some proper miles on. A friend had regaled me with a tale of her having gone for a 'just under' 200 mile ride the day before, so I endeavoured to do just over the double ton. Setting off from Horncastle, before midday, it was up and over the Humber Bridge then cross country through Beverly and so on, going to Bridlington for no other reason than I'd not been there before.
From there, I dropped back down the east coast, then inland and back over the bridge (I love riding over it in good weather) and back down the Caistor High Street as it is called, a good few miles of twisty, fairly traffic-free riding. Back to Horncastle I was 15 miles shy of my target, so headed out on the Skegness road until I'd done eight miles, then literally turned round and rode back. Total mileage 202.
Rider comfort
Five and a bit hours in the saddle, with literally two stops for petrol but nothing more, and, really, I felt absolutely fine on my return, apart from a slightly stiff left knee, but I put that down to personal posture (I think I subconsciously sit off centre and have to make an effort to 'straighten up' before drifting back to my wonky default) – and my ageing knees.
It did start me thinking about footrest position in general, though more about that next time.
The Honda sports surprisingly flat bars, which do tip the rider forward slightly, but I had no complaints after a long spell in the saddle. I'd kept mainly to 'fun' A and B roads, so it'll be interesting how it fares on a long motorway run. Well, not interesting – motorway riding is indeterminately dull but in the interests of research I'll give it a go. Probably.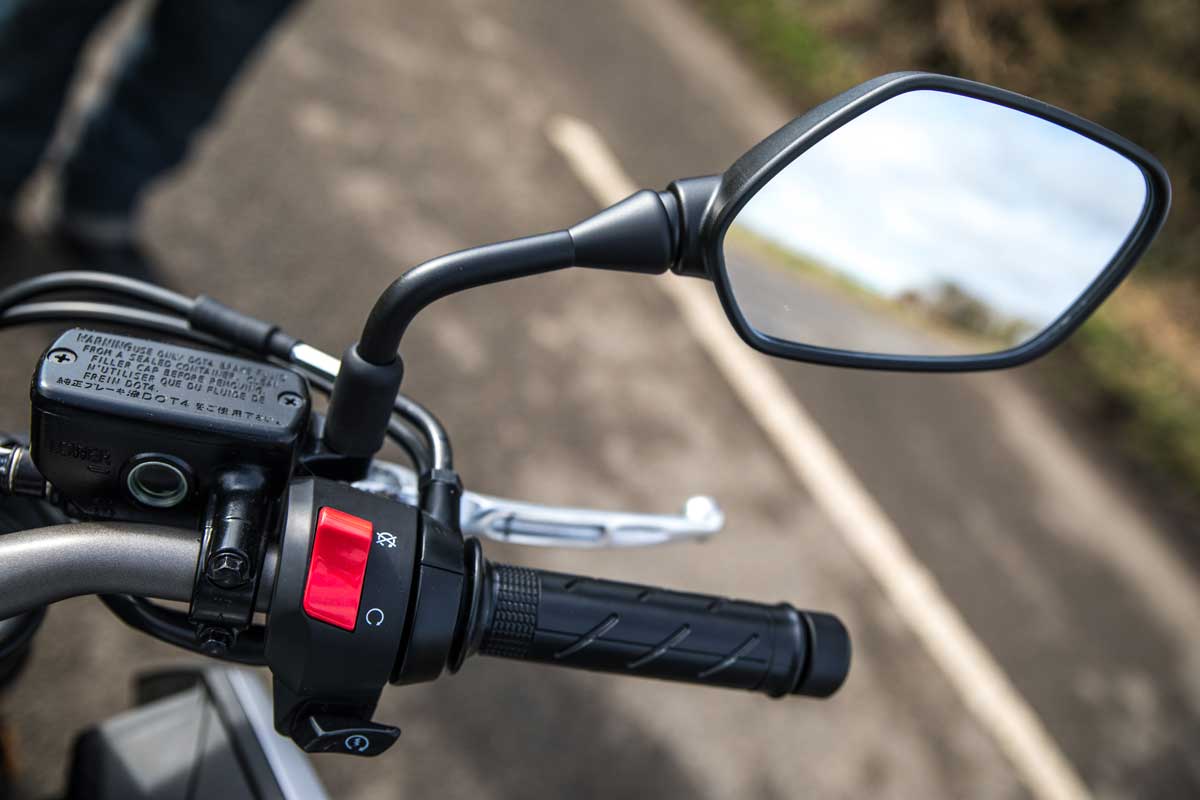 So how does it ride?
The Honda clearly thrives on revs, as well as giving the feeling of being 'short geared' in that it revs up so quickly, that it's a case of fast gear changing.
Gear changing is incredibly rapid – in fact, it was catching me out from time to time as just the faintest of touches on the gear lever meant a ratio change, occasionally finding neutrals in there too. But this was my fault, and due to my bad habit of 'resting' my foot on the lever.
The throttle is light in action, which also goes with the fast revving sensation. All in all, there's nothing not to like, it just does everything absolutely fine.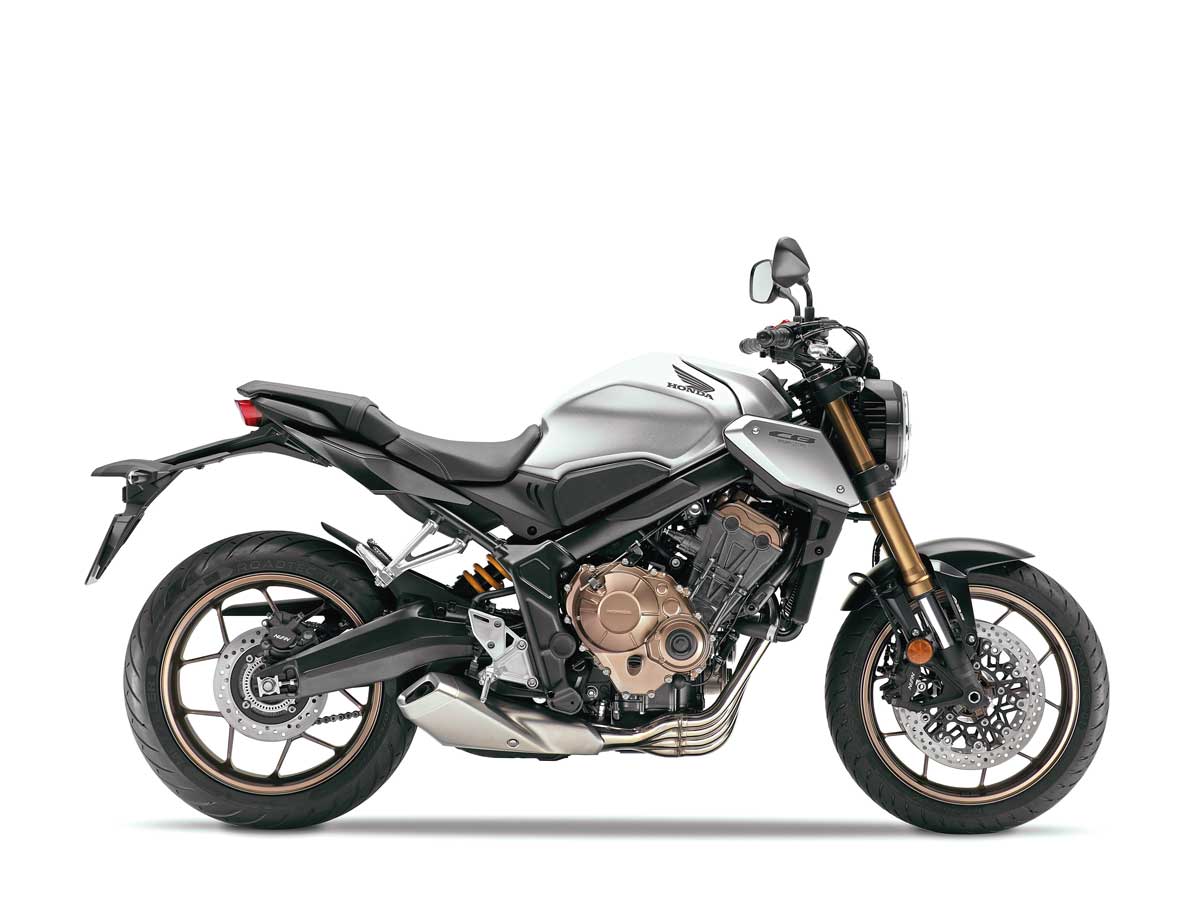 Honda CB650R: This month
Rider: James Robinson
Cost new: £6999
Engine: Four-cylinder four-stroke
Spec: 94bhp@12,000rpm
Kerb weight: 202kg
Tank: 15.4 litres
Seat: 810mm
Miles this month: 488
Miles on clock: 488
Average mpg: 52
Current tyres: Metzeler RoadTec 01
Modifications: None