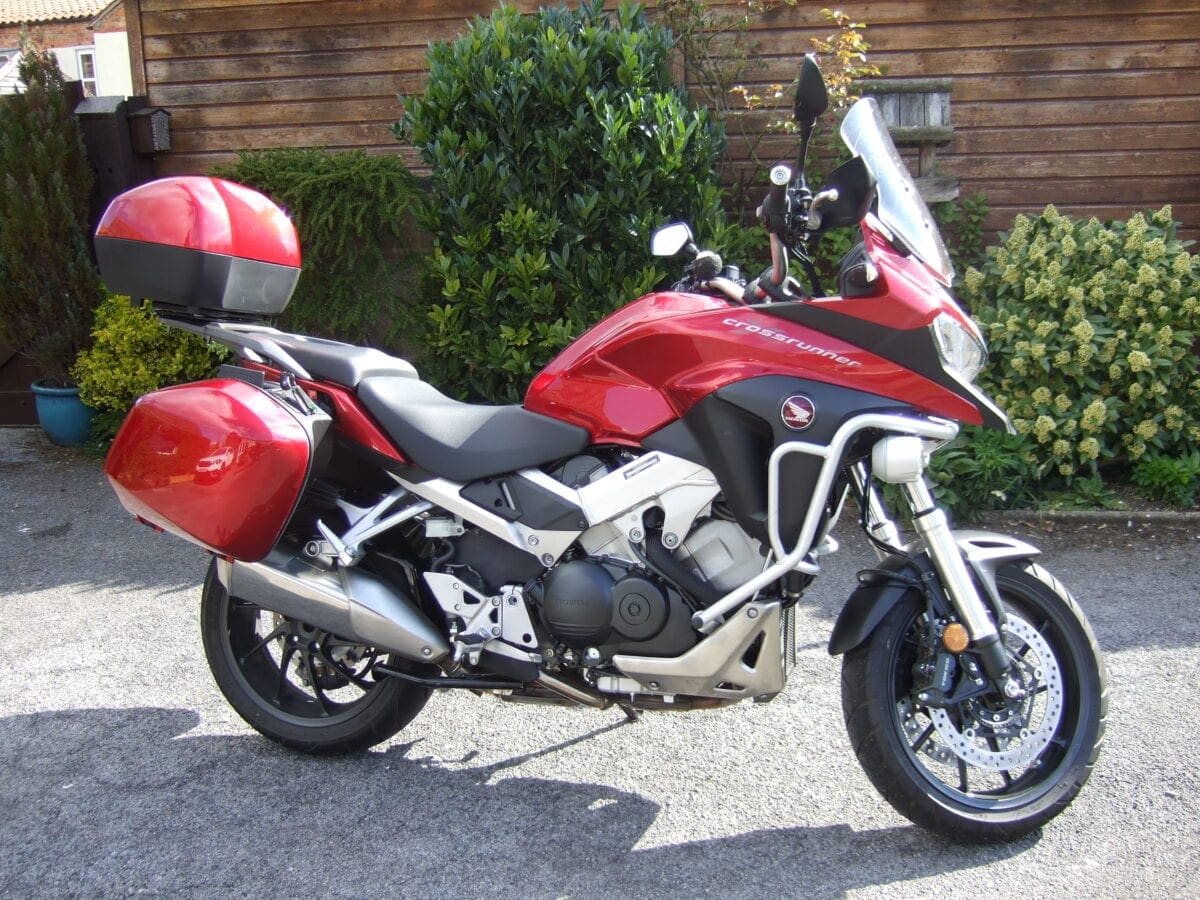 Another 350 miles on the clock this month that included a trip to Corby, Northamptonshire where Honda press-bikes are looked after.
The first 600 miles service was the main purpose of my visit, but the part I was looking forward to most was the fitting of all the modifications. It appears from this month's mpg figure that the panniers, top box and other goodies fitted have put the old brain into touring mode riding – perhaps not a bad thing for the old licence.
Related articles on MoreBikes

The Perfect Set Up
It is good to have a 31-litre (45 litres also available) colour-matched top box that holds my helmet, under lock and key. Panniers are easily fitted to the bike without the use of ugly pannier frames that are sometimes required. The left pannier can hold most full-face helmets.
The crash bars (or Cowl Guard as Honda call it) are required for the installation of the LED fog lights. Now for me the use of these lights during daylight hours aids safety. It is almost like the parting of the waves when approaching vehicles for an overtake. I know that when I am in my car an approaching bike from the rear can be more easily seen when it has his fog lights on.
The knuckle guard kit now fitted along with the standard-fitted heated handlebars ensures warm pinkies on the coldest of days.
The stick-on tank pad was a must for me as prior to its fitting my jacket was starting to mark the rear of the tank (maybe an expanding waist line was helping here).
A quickshifter was fitted, and at the moment I am unsure about its capabilities – more on this next month. Three items have been supplied by Pyramid Plastics – namely a rear hugger, front fender extender and a rear Ductail – again more on these next month.
Hurrah – a centre stand fitted, yes! I could go on forever about manufacturers not fitting these as standard, especially on a potential touring bike. Now I can clean the rear wheel and look after the chain so much easier.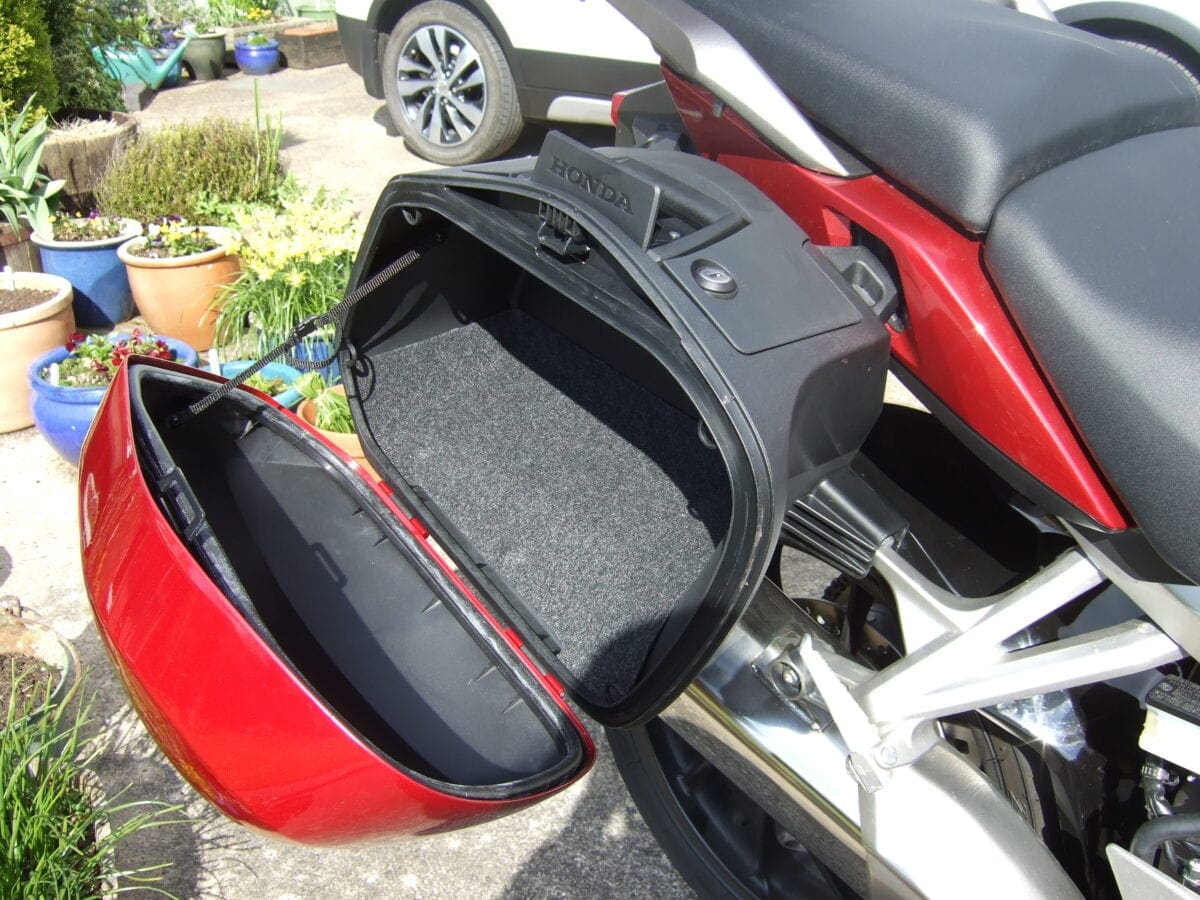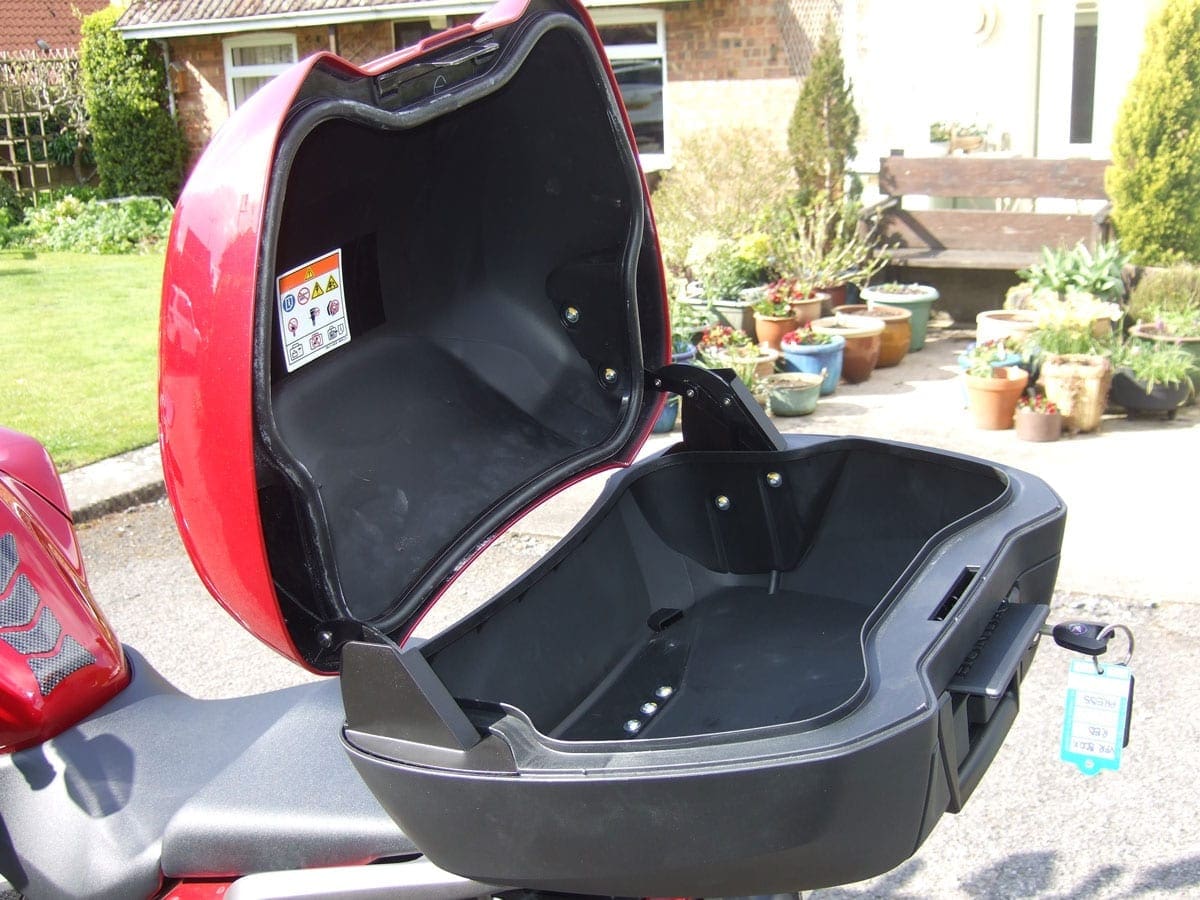 How does it ride
With all the new kit fitted, at silly speeds the panniers and top-box can hinder straight-line stability – but let's be fair here, the bike is now in touring set-up so it should be ridden accordingly.
From an aesthetic point, I reckon the bike looks purposeful and certainly feels as though it would go around the world and back. Even down to the Pyramid weather protection goodies, I love the whole ethos of the machine.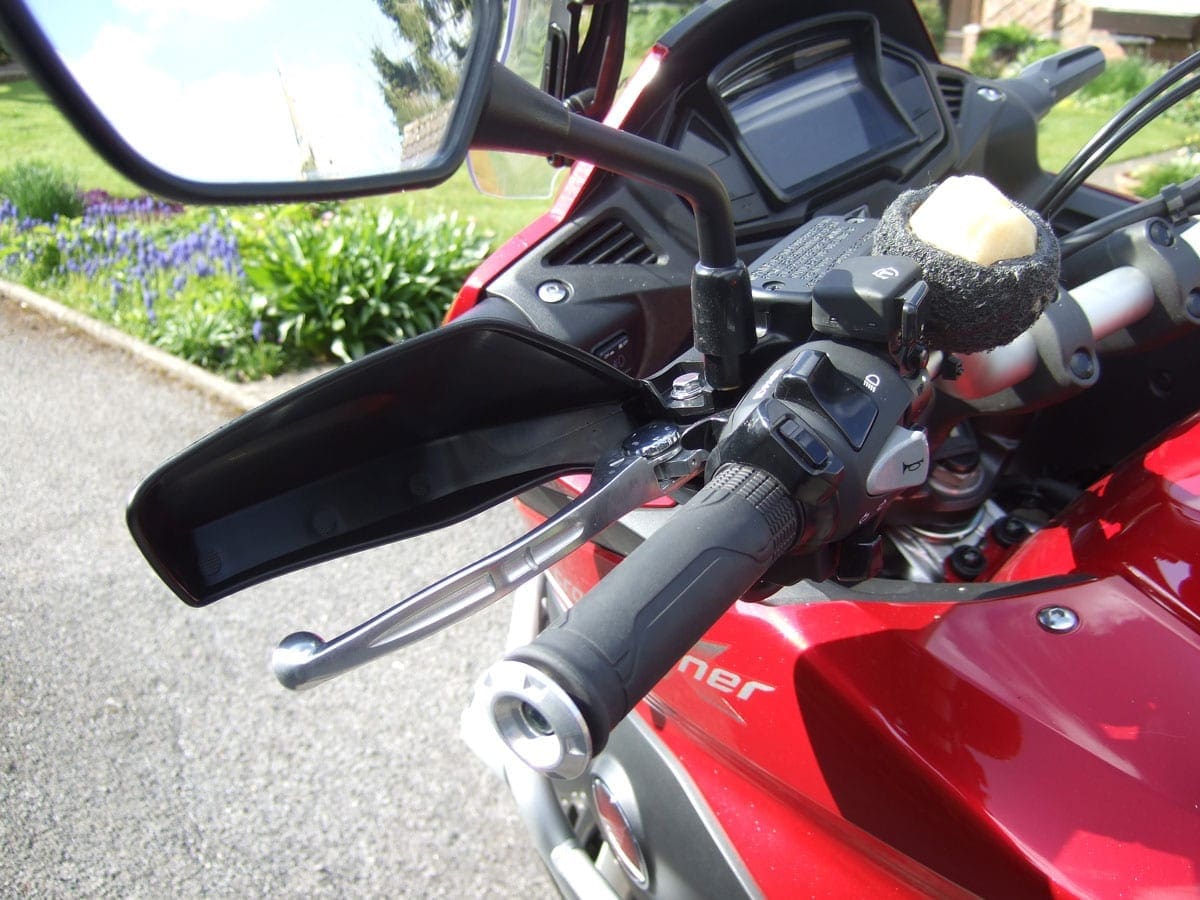 A ride from my home in South Lincolnshire to Melbourne (yes, the one used to name the famous 'loop' at Donington Park race circuit) in South Derbyshire to see my son play rugby settled me down to touring mode with my new found kit.
Article continues below...
---
---
At 41 years old, I reckon 'the boy' is a tad old for playing rugby – but then he says I am far too old for riding a motorcycle. But hey, hopefully it keeps us both young at heart.
Honda Crossrunner: This month
Rider: Roger Jones
Cost New: £9,999
Specification: 105bhp/55Ib-ft
Engine: 782cc liquid-cooled V4
Kerb Weight: 245kg
Tank: 20.8 litres
Seat: 815mm/835mm
Miles this month: 353
Miles on Clock: 771
Average mpg: 49.2
Current Tyres: Bridgestone Battlax Adventure
Modifications
Adventure pack (31-litre top box, panniers, front LED fog lights, cowl guard and main stand) £2025, quickshifter £276, tank pad £20, knuckle guard kit £110, rear hugger £98.94, front fender extender £19.50, rear ductail £ 19.99. Total cost of mods: £2569.43

Enjoy more MSL reading in the monthly magazine.
Click here
to subscribe.