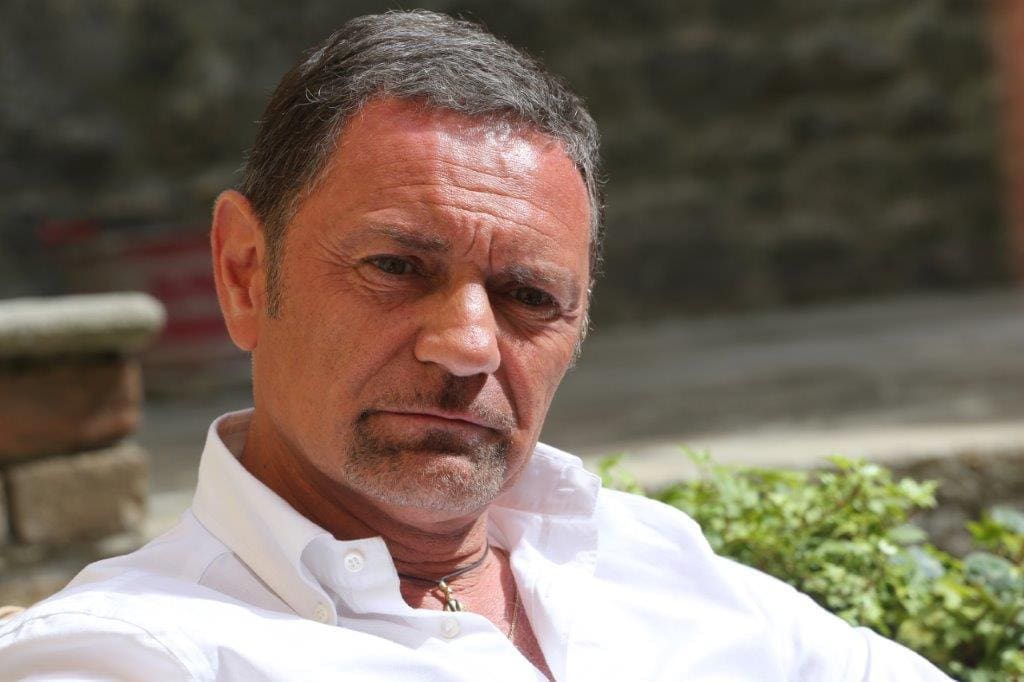 Ruggeromassimo Jannuzzelli, 59, is the previous owner of Moto Morini who rescued the then Bologna-based company from bankruptcy in 2011, acquiring it in partnership with investment banker and fellow Morini rider, Sandro Capotosti.
The two partners moved the firm to a much smaller factory in Trivolzio, near Pavia, closer to their home base in Milan, but in 2015 Capotosti exited the company, leaving Jannuzzelli as sole owner of the company, which he continued to invest in.
In October 2018 he sold it to Chinese manufacturer ZhongNeng. Talking to him in his apartment in central Milan provided the background to this deal – and his parting gift to morinisti, the aptly named Milano which he conceived himself.
AC: Ruggero, when did your discussions begin with ZhongNeng?
RJ: At the 2017 EICMA Show Mr. Chen, the founder and Chairman of ZhongNeng, came to our stand several times to admire our bikes we had presented there – including the prototype Milano. He then asked if we were interested in discussing his possible acquisition of Moto Morini. We duly began serious negotiations, and eventually concluded an agreement which saw ZhongNeng assume 100% control of the Moto Morini company from October 12, 2018 onwards.
AC: How much did Mr Chen pay to acquire Moto Morini?
RJ: Our family's holding company Aujann had an economic benefit from the sale of just under 10 million euros. The sale includes the acquisition by ZhongNeng of all of the shares of Moto Morini, the copyright of the brand name, and in addition the intellectual property of all the designs of its motorcycles and engines. In 2017 Moto Morini sold about 150 motorcycles, and in 2018 190 units, with a turnover of 2.5 million euros.
AC: How much did you invest in Moto Morini to ensure its survival, including your share of the €1,960,000 paid by you and your former partner Sandro Capotosti to acquire the company from the liquidator in 2011?
RJ: When Capotosti left Moto Morini four years ago he lost everything that he had invested, leaving it up to my family's investment group to entirely assume the task of keeping the company afloat. So from 2015 onwards we invested substantially in the Moto Morini brand, in its image, in the development of new models, and in the adaptation of the range to Euro 4 compliance. But thanks to that, the sale of the company to ZhongNeng has netted us a profit of around 25%, so we feel well rewarded for our faith in the Moto Morini brand, and its excellent products produced by a loyal and gifted workforce.
AC: When did you decide to sell?
RJ: From the middle of 2017 onwards I realised that we needed to look for an industrial partner, to support our future technological development. A small company like Moto Morini is not equipped to undertake such massive investment as creating new engine platforms alone. In addition, we were trying to reduce the costs of the product, both by increasing sales and via agreements with new supply partners. I commissioned a dossier from an international advisor aimed at finding useful solutions to generate growth. The basic idea was not to sell the company, only to expand it – but this move caught the attention of three Asian companies, and in the ensuing negotiations the most concrete and rapid in its response was ZhongNeng. It's a large privately-owned Chinese private enterprise, and I'm happy that Moto Morini is now owned by it.
AC: What is the future of the Trivolzio factory, and its workforce?
RJ: Moto Morini does not own its factory, which is leased, but it will continue to operate normally in the short term, to satisfy existing orders. However, I think it could shortly be expanded, because Mr. Chen has already asked if there are any available nearby properties in order to expand operations. I had 13 direct employees and four part-time consultants, and ZhongNeng has confirmed their continued employment. I expect Mr. Chen will expand this workforce.
AC: How and why did you create the Milano streetfighter made its debut at the 2017 EICMA Show?
RJ: Starting with the fabulous twin-cylinder engine of Franco Lambertini, and a dedicated chassis design derived from the Corsaro, I wanted to create a bike that represented the tradition of the Morini brand and the Italian character of the company, but in a modern, real world context. I wanted a bike that's practical, but exciting, with a full-bodied engine that provides a thrilling ride on the open road, but is easy to use in a city like Milano – something that's the best of both worlds. I wanted a proper motorcycle with the practicality of a maxi-scooter, but a lot more performance.
I worked closely with our designer Angel Lussiana to achieve the styling I wanted despite the inevitable technical constraints we had – things like the Euro 4 compliant exhaust – as well as with Massimo Gustato, who succeeded in providing the bike with a "simple" and fluid delivery. He worked a lot on the exhaust system, on the ECU mapping and on the throttle response, and together we have created an easy-to-use model for use both in the city and outside, which also seems to fascinate people when they pass by it parked up. Really, we got a very positive outcome with a really low investment in relation to the positive response we created – here's a small company that creates a dream bike with very little money! I know from speaking with Mr.Chen that the Milano is a bike which everyone at ZhongNeng is very interested in, together with its sister model, the V-twin street Scrambler.
AC: Are you satisfied with the outcome of your seven-year tenure of Moto Morini, and how do you feel about its future?
RJ: Yes, I'm satisfied with what I achieved in maintaining the existence of one of Italy's most historic brands. I have left behind me a beautiful boat, which Zhongneng will turn into an ocean liner! I received a lot of criticism and open scepticism when I took over a failed enterprise, which in a short time I redeveloped to be one of the most admired displays at the annual EICMA Show.
Indeed, it was precisely our display at the Milan Fiera that opened the door to the agreement with ZhongNeng, because that's where they first noticed us. I feel like a father who has dedicated time, passion and money to help his son grow up well, and then this child gets a job offer on the other side of the world that he can't turn down!
But regarding the future for Moto Morini, I am proud to have sustained its continued existence, until I was able to hand it over to a large private industrial group that can invest so much more in the company, and in the brand, than I could.