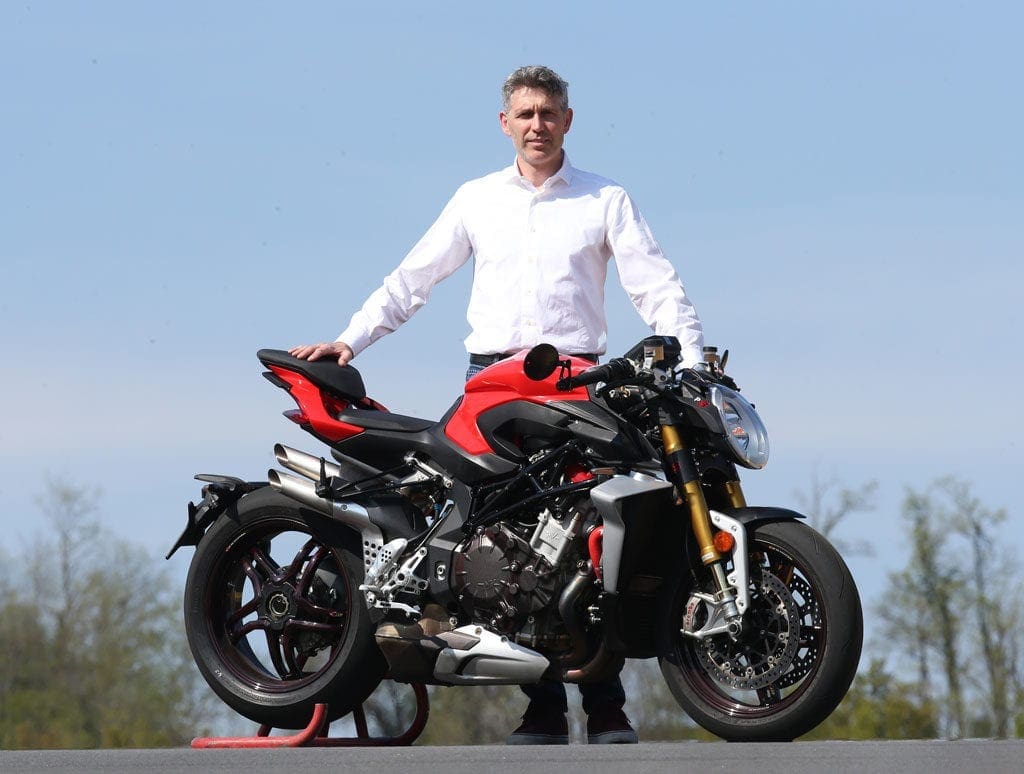 American-born development engineer Brian Gillen, 45, is MV Agusta's Technical Director, who heads up the team of engineers charged with developing the Brutale 1000. Let him tell us how it happened.
"We started on this bike just over two years ago, and compared to the previous Brutale 1090RR there's no identical carry over parts, except for the swingarm. The previous version was never upgraded to Euro 4, and also was never a full ride by wire motorcycle with a digital throttle. So this new bike is completely beyond where we were at with the previous Brutale with its 1,078cc engine."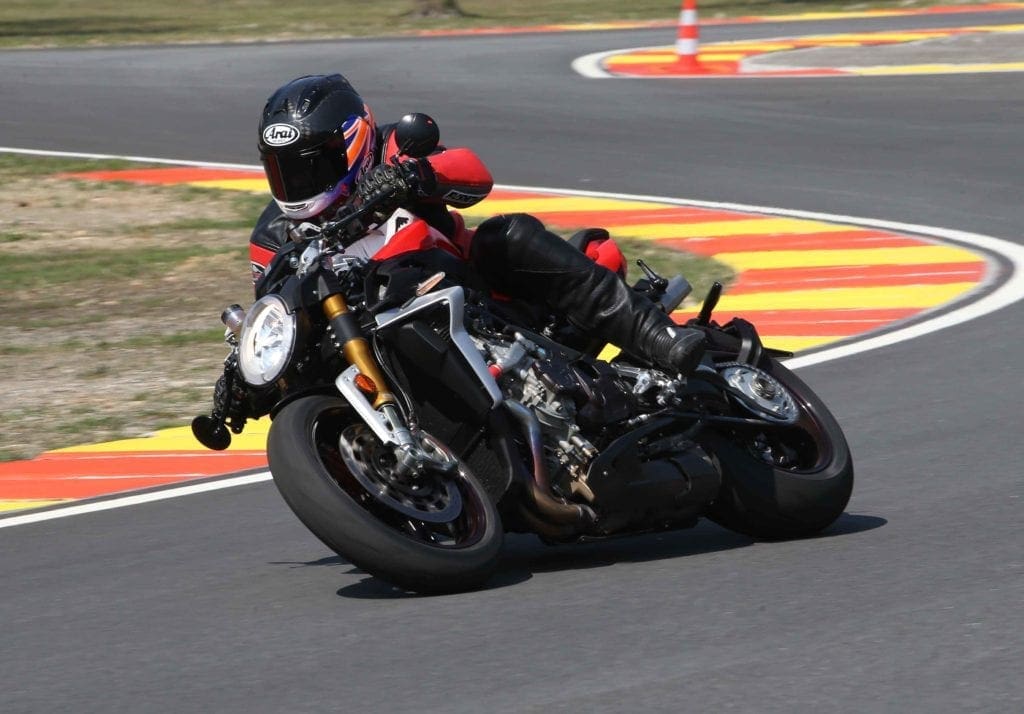 "We're proud of the result, which as delivered to the customer in Euro 4 compliant form has a homologated 208 bhp at the crankshaft, and with an RC-Project open exhaust system we go to 212 bhp. And the first tests we've done show that from an emissions standpoint, we're already able to meet Euro 5 compliance.  We've been working really closely with Motul, who's been our technical partner now for three years.
Article continues below…
Advert
---
Enjoy everything MSL by reading the monthly magazine, Subscribe here.
---
"It's one thing to make a World Superbike engine producing around 225 bhp that has to do roughly 1,600km in its entire life before being rebuilt. But on a production bike, we're making an engine that has to go 50,000km, while giving out 208 bhp and being used in every kind of condition where you don't have somebody running around behind the bike with a computer always changing it for that day, that temperature, that atmosphere condition, whether you're in the mountains on the top of Stelvio, or you're on Death Valley where it's 40ºC, with standard radiators and standard water and oil pumps and everything else."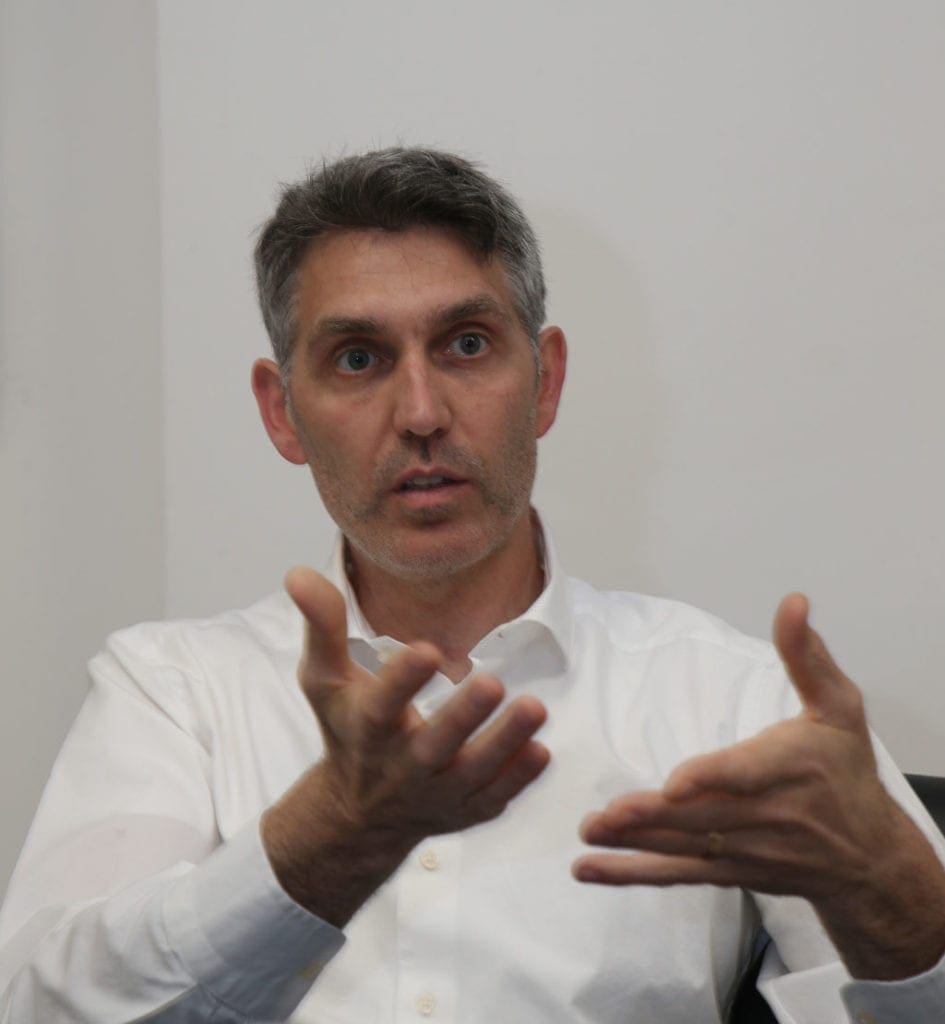 "It's so much more complicated making something that can do that mileage at that performance level, so we're really proud of where we've got this bike to from a performance level, while still doing the mileage. We've already been through the durability test for USA homologation with the Brutale 1000, which is 15,000km, and our two high mileage test bikes have done 28,000km on one and 34,000km on the other, plus we have other development bikes that are constantly being changed. So we're up around 100,000km in total testing."
"Our potential customer for the Brutale 1000 Serie Oro is for sure financially capable, but also somebody who has a very critical eye with regard to design materials, that you'd like to hope has a high level of riding experience, so that he or she really can understand everything that we've put into this bike beneath the skin."
Article continues below…
Advert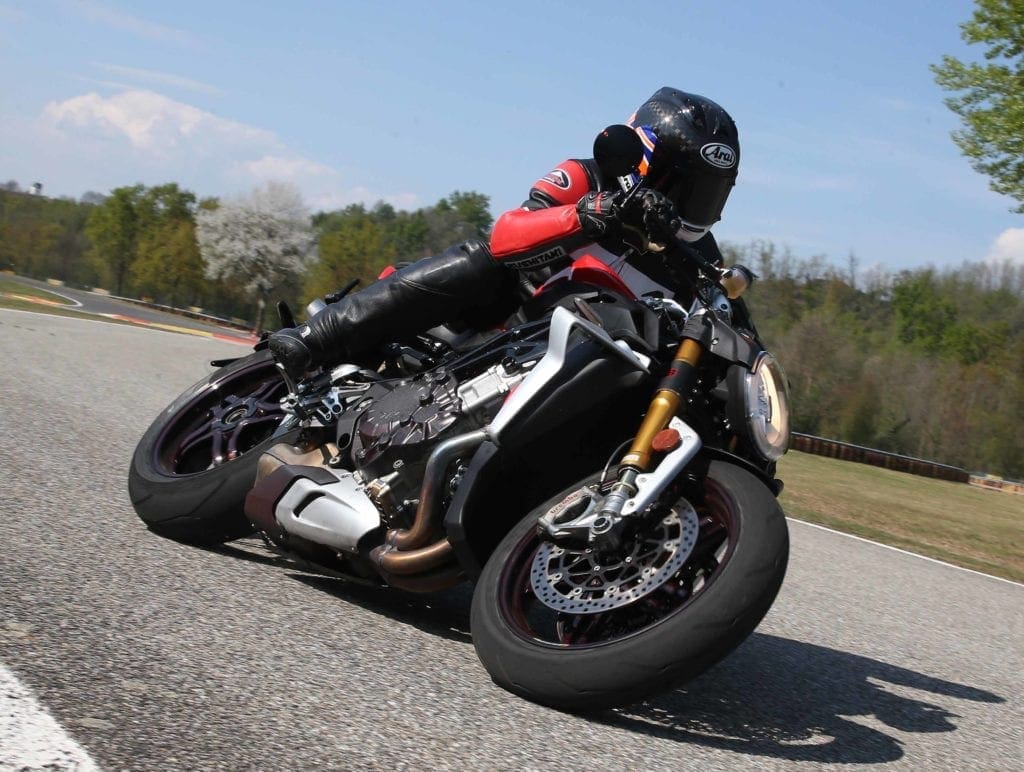 "But just in case that person is not an ex-World Superbike Champion or an extremely expert rider, we've spent a huge amount of time – more than ever with past bikes – focusing on the usability of the motorcycle in normal everyday riding."
"So while on a spec sheet the numbers look amazing, and we've had to work extremely hard to extract 208 bhp out of a Euro 4 homologated 1000cc production bike, where we've really spent a lot of additional time is working towards a situation where anybody who rides that bike, whether it's someone who just got their licence for the first time, or someone else who's been riding for 40 years, they can both really enjoy the bike because the power and the adrenaline rush is there, but at the same time that doesn't make them feel overwhelmed in riding the bike. Speed with safety – that's our objective."