We have another high-octane issue of MSL ready for you – this time, Honda Transalp, Ducati Monster SP, New Zealand long ride and much more!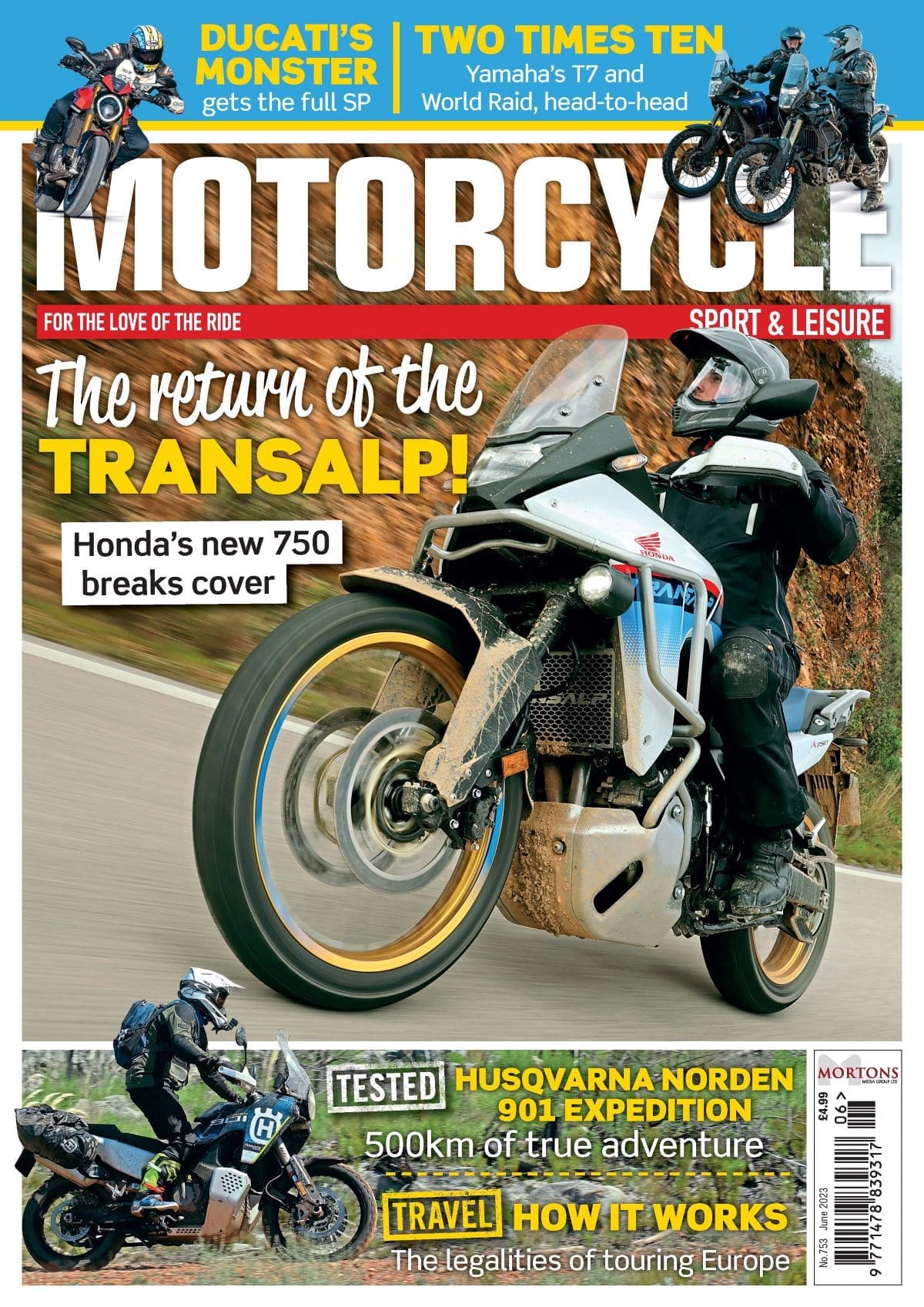 This time, exploring the Shropshire Borders, the Chamonix region on an Indian Challenger and a long ride through New Zealand.
Plus, in our news & opinions section, all the hot gossip from the motorcycle world, Maynard delves into the archive, and Kevin Cameron on why torque is all the talk.
Article continues below…
Advert
---
Enjoy everything MSL by reading the monthly magazine, Subscribe here.
---
On top of that, we have a whole host of road tests, including Honda Transalp, Ducati Monster SP and Aston Martin AMB 001.
Motorcycle Sport & Leisure June also includes:
Two Ténérés – Mossy takes a look at two versions of Yamaha's popular trailie twin
CFMOTO range – Dave takes a look at what influence KTM has had on the new CFMOTO range.
Suzuki GSX 1000GT – Stu's gutted that the big Suzi is going back to its maker.
Husqvarna Norden Expedition – The new Husky delivers, as Chad discovers.