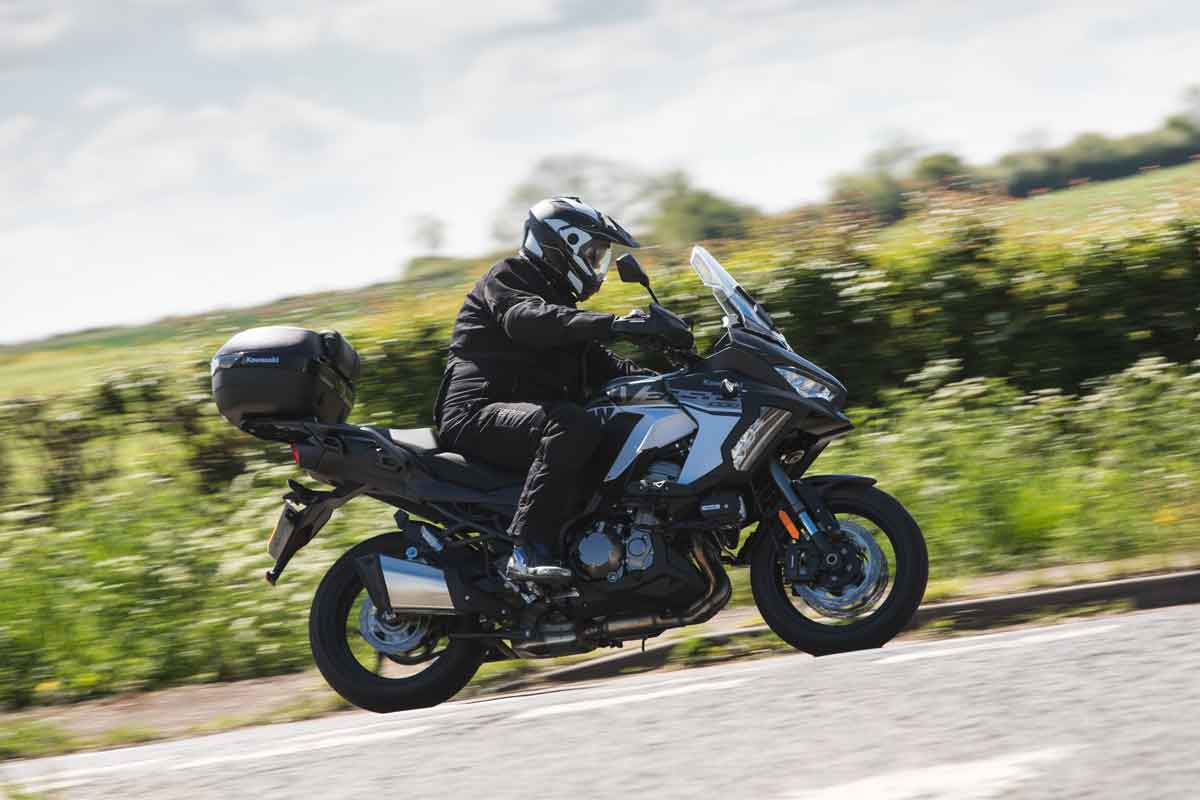 The Kawasaki Versys has gone through its first service and the touring world is finally Bertie's lobster. Here's part two of the bike's long-term review and road test.
So I'm currently (as I write this) sat in the Kawasaki Motors UK reception area after riding the Versys 1000 SE GT down for its first service. It's a tad over the 500 miles.
Related articles on MoreBikes
Modern tech (my smart phone) means this job never stops. So while I'd rather be quaffing the free coffee and biscuits, because I've just got off the bike I figured while it's fresh in my notoriously unreliable memory, I may as well tap some words into my 'smart' phone while using my 'dumb' brain.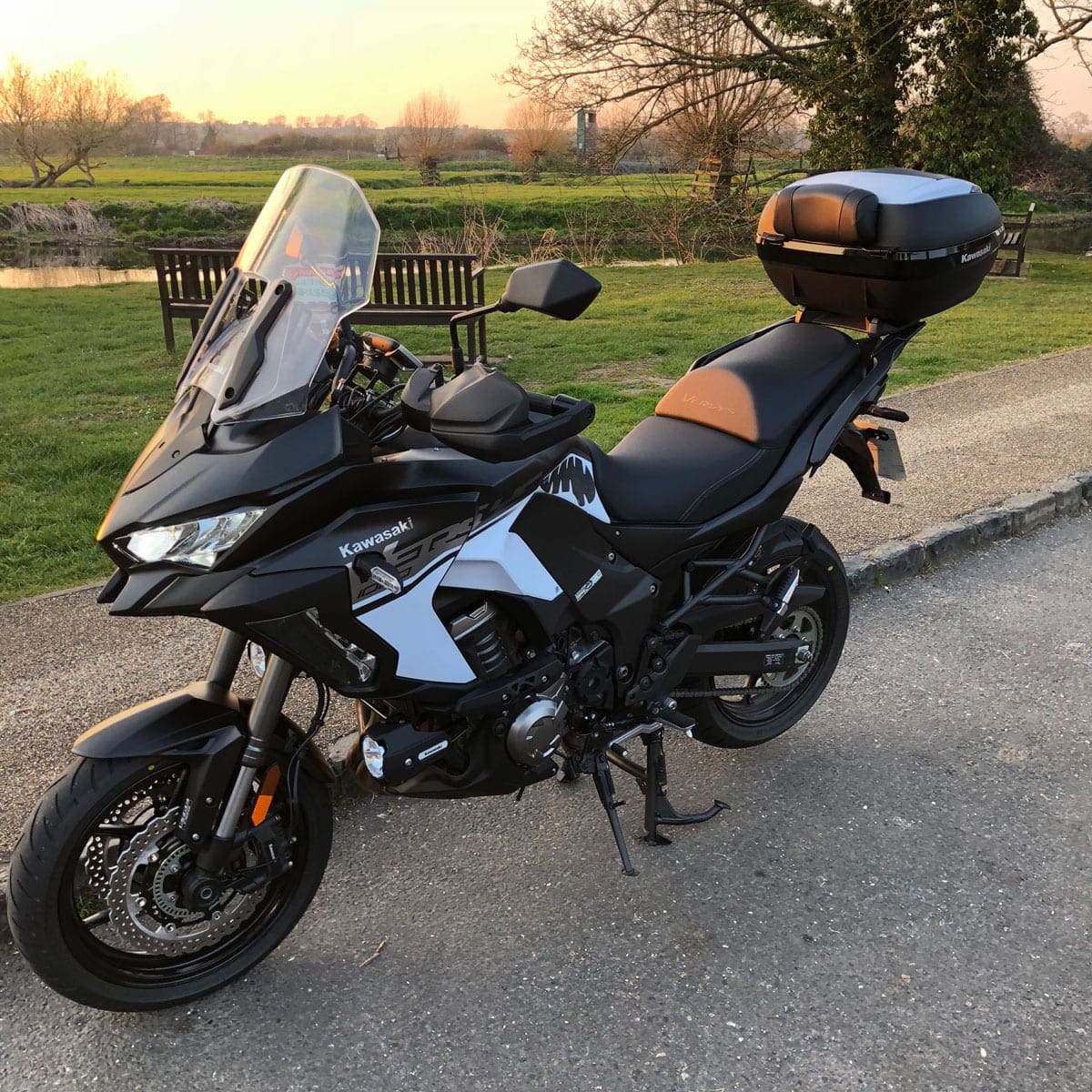 Firstly, the overriding feeling about the Versys SE GT is just overwhelmingly positive after a few weeks into 'ownership': I love just going for a ride on the thing. And that's why we do it, right? Whether I'm going to the shops for more wine (naturally) or out for a day's ride, I just love swinging my short leg over the thing.
Of course, I have the bike connected to this very smart phone I have in my hands now, via Kawasaki's Rideology app. Now, this system I will go into in a future article, but it allows you to access the bike's info, (fuel economy, fuel level, electronic rider/suspension settings etc.) and even change them from the comfort of your armchair at home. Then it will ask you to confirm any updates when you switch on and/or you're in Bluetooth range. You can also log trips, which has been hard to do for me from the off as (for some reason) the Versys and the phone would 'say' they were linked but you couldn't actually log a ride. I will be exploring the app in more detail soon, but I can now say the trip feature works!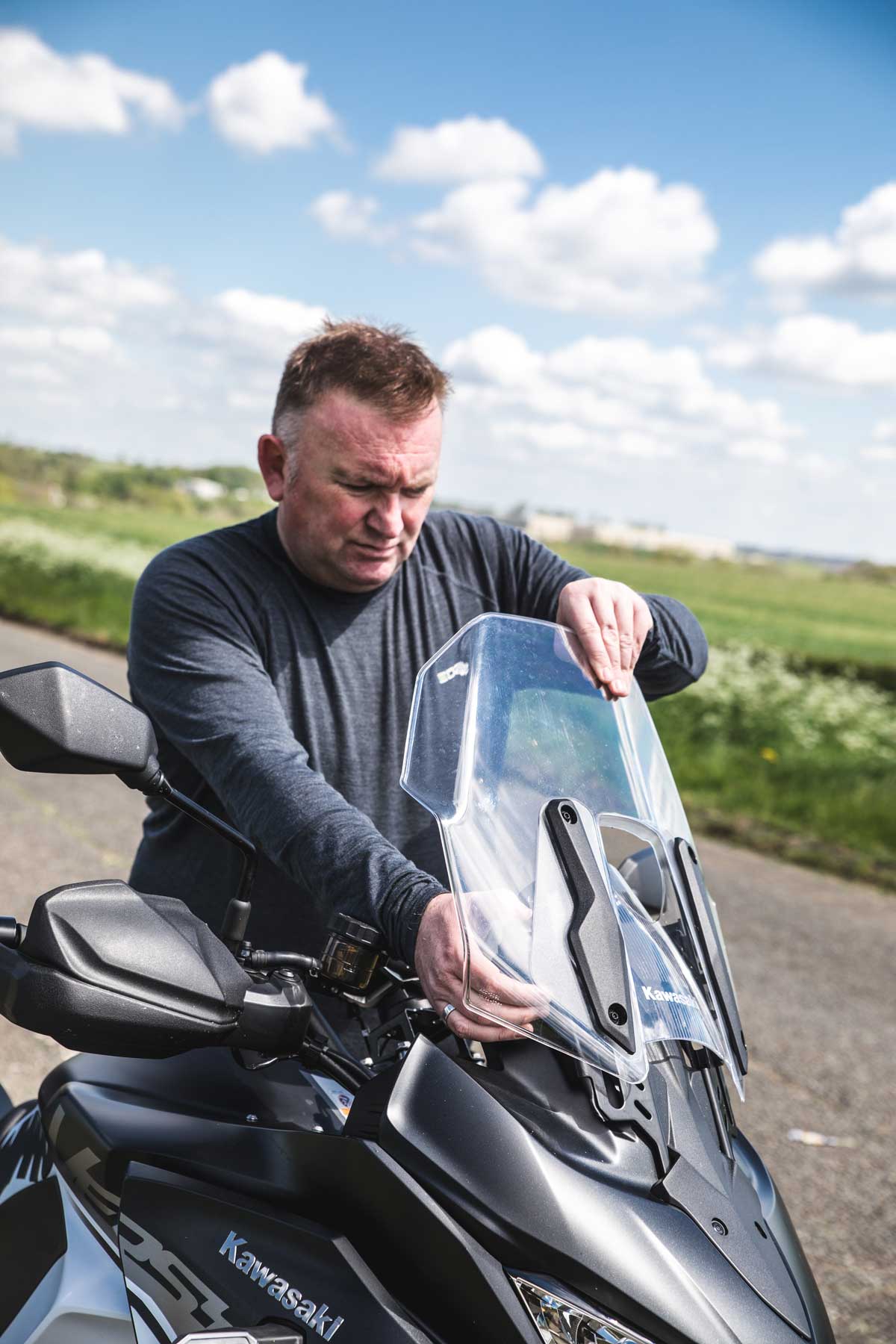 Tick-tock clocks
I know I said I'd been reading the manual last month about that complicated dash but I lied and I didn't. I'm trying to play it by ear, we all do that, right? The manual for the bike itself resembles War and Peace, and why would I choose to 'read' the Versys when I can 'ride' it? One hidden thing seems to be 'fuel range to empty': a function I use on other machines.
I can see range on the Rideology app, but not on the current screen layout on the dash, perhaps it's on the other screen? I know you lot may be laughing at me, but I know I'll have mastered all of these bells, whistles and buttons eventually. One thing I know: I've seen around 180 miles before reserve and as little as 160 – so that's ruddy good in my book.
The simple things…
If the clocks are tech-laden, the screen isn't. I had the 1400GTR back in 2016 and loved the electric screen which you could adjust on the move… but in comparison I don't feel short-changed with the simple, manual change of the Versys.
OK, some may bemoan the fact that you have to pull over, reach to the furled knobs either side of the screen's bracket, loosen them and move the thing up and down, but this is old-school and takes seconds! I don't muck about with any mid-settings as I find that for short, B-road hops the low setting is perfect and when hitting A-roads and motorways I pull over and raise it on up full. At this level I have to say I'm safely away from most of the wind-blast.
With the bike serviced and ready for the next 6000 miles or so, the world of distance touring is now my lobster, Rodney… Cushty! And I can even get more in those panniers and top-box than I could in my old Reliant Robin three-wheeler van: New York, Paris, Peckham – here I come!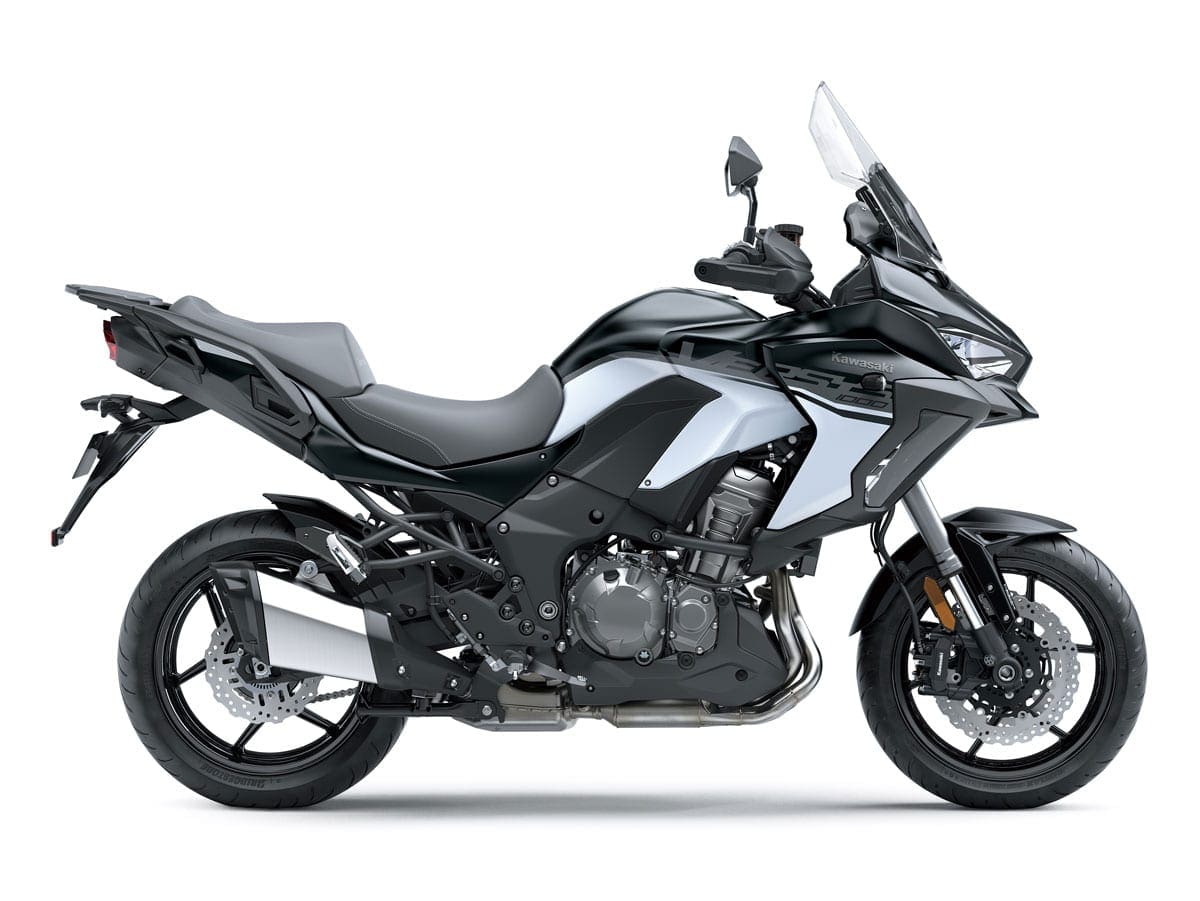 Kawasaki Versys 1000 SE Grand Tourer: this month
Rider: Bertie Simmonds
Cost new: £14,399
Engine: 1043cc liquid-cooled inline-four
Spec: 120bhp/55lb-ft
Kerb weight: 245kg
Tank: 20.8 litres
Seat: 820/840mm
Miles this month: 370
Miles on clock: 690
Average mpg: 46.3
Current tyres: Bridgestone T31
Modifications: None