'There's no such thing as bad weather, only bad kit…' It's that time of year when getting on two wheels means you have to get your waterproof kit out to stay dry. Not got any? Looking to upgrade? Unsure where to look? We're here to help… When you're togged up in warm and dry clothing, riding a bike in the rain can actually be a rather enjoyable experience! Getting yourself a good quality textile suit is a great start. But what sort of thing should you be looking for? We've put together some handy pointers to help!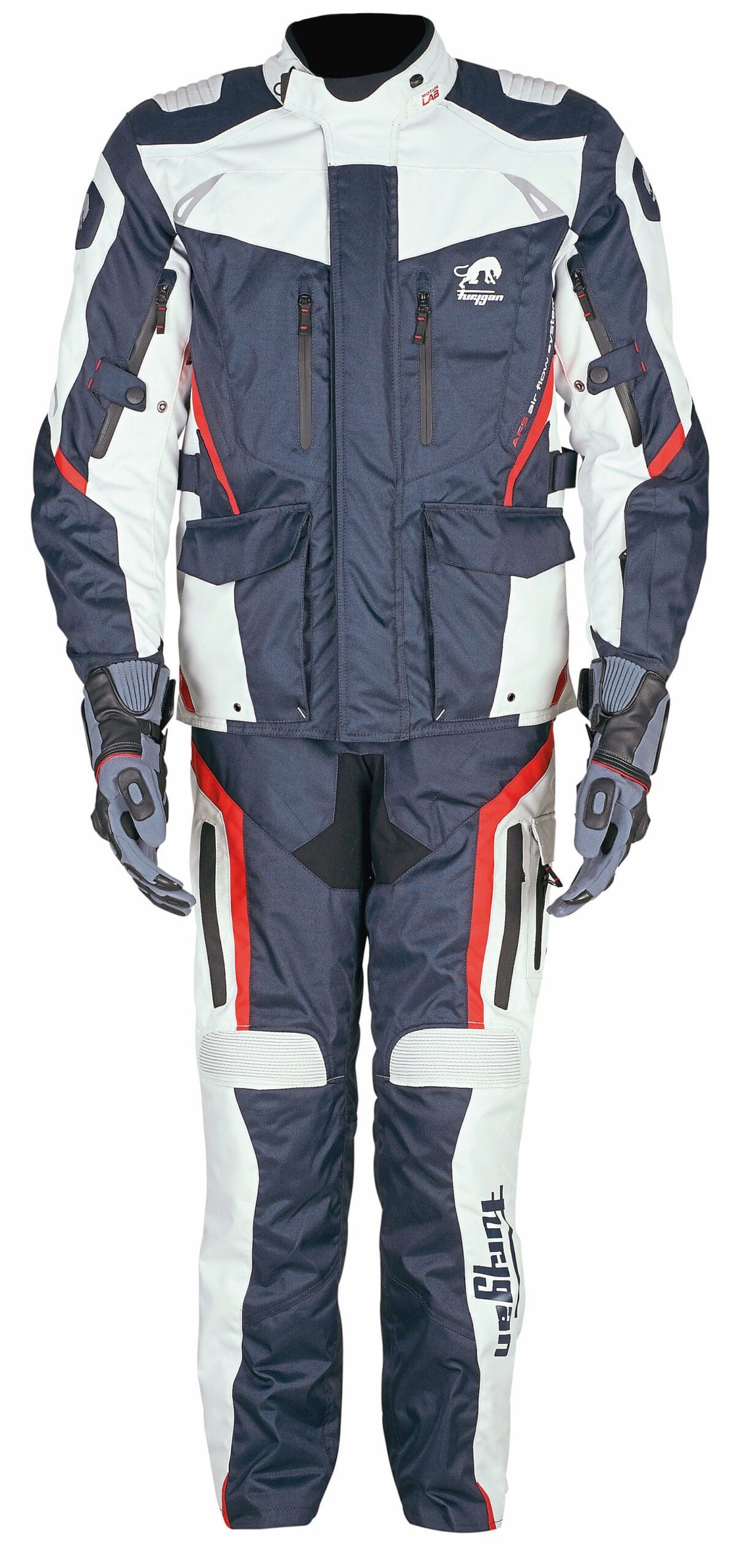 1. Waterproof Riding at this time of year in the UK, you're looking for both warm AND waterproof kit. Look for items which have been made with Gore-Tex or another brand of waterproof membrane. Depending on your budget, you could go for a 'laminated' jacket, which means that the waterproof membrane layer is bonded to the outer material of the jacket, instead of being a floating layer between the shell and inner lining. Benefits include improved breathability over non-laminate items and better insulation as the cold is prevented from reaching your body. It also means that the jacket doesn't become as heavy when raining as it doesn't absorb the water, instead it simply runs off the outer shell as opposed to being soaked through to the liner. But on the flip side, laminated items are more expensive than non-laminated, so it really depends upon how much you would like to spend.
Article continues below…
Advert
---
Enjoy everything MSL by reading the monthly magazine, Subscribe here.
---
2. CE approval As with all riding gear, safety is paramount. You want to be protected from the elements, but you also want to be protected in case of an accident. Look for jackets and trousers with CE approval and with decent armour in strategic places – shoulders, elbows, knees and hips as standard – and even better if you have the option for back and chest protectors.
3. Warmth Thermal liners are a must. You want something that will keep you warm but isn't too bulky – after all, you need to be able to move freely. It might be worth considering what you're going to be wearing underneath too, so that you try them on with all the layers you intend on wearing so that you get the correct size! There's nothing worse than buying a pair of riding trousers, getting them home, then trying them on with your thermals and realising that you can't really bend your legs easily!
4. Working together Look for a jacket and trouser combo that work well together. Jacket and trousers that have been designed to go together aren't just coordinated stylistically. Because they have been developed specifically to work with each other, there will be no unexpected gaps where the trousers hang low and the jacket rides high. There will be connecting zips that fit like a dream, pocket systems that don't get in the way of each other, and an airflow system for those warmer days that works as a complete entity. It just makes everything a lot easier, and often you can be cheeky and ask for a discount from your dealer if you're buying both!
Article continues below…
Advert
5. Features It depends on the kind of suit you're looking for as to whether you want it to have all the bells and whistles – not actual bells and whistles, but you get our drift – or not. Waterproof pockets are essential, reflective areas or piping for increased rider visibility are also a plus. Look for secure fasteners at the cuffs and also a waist adjuster if the jacket is longer length and then you can make sure you can get a nice snug fit. Be sure to check if your trousers go over the top of your boots comfortably and have a nice zip to help you get them up and over easily.