Outside of warm spring and summer days, a pair of warm motorcycle gloves are essential. Not just for comfort, but for safety as well. And when it comes to keeping your hands warm, protected and able to function in cold weather conditions, there's nothing better than having a quality pair of heated motorcycle gloves. That's why we decided to try out the 'WarmMe Heated Motorcycle Race Gloves' from Italian firm Capit (Tyre warmer provider for race teams, heated clothing, etc) and put them through their paces.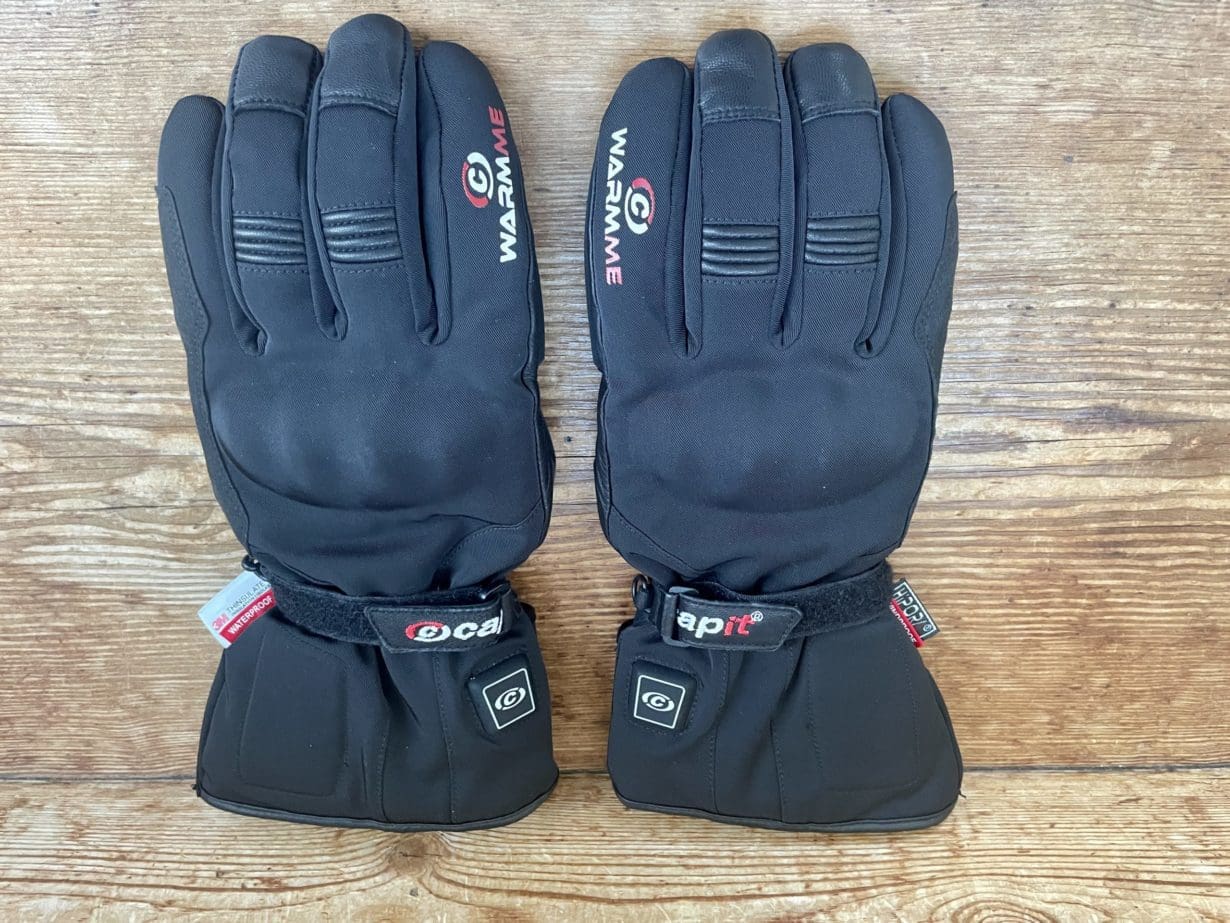 These are available via the stockists of UK distributor Parts Europe. We've been using the gloves for a couple of months now, and will be bringing you more on them over the next few months, too. So read on if you're looking for a new set of heated gloves!
What you need to know
When it comes to heated motorcycle gloves, the WarmMe gloves are very decent indeed. Here are 10 points that make them stand out:
They have built-in heating elements that cover the entire back of the hand, and down your fingers, providing uniform heat distribution and preventing cold spots.
The heating elements are ultra-flat, durable and flexible, so they can withstand repeated use and maintain their shape.
The gloves come with Lithium-ion battery packs that are compact and quick-charging. You can also buy spare ones too – this will ensure that you always have spare batteries on hand in case they run out of juice. That said, even on the 'high' setting, you'll get 3 hours of heat.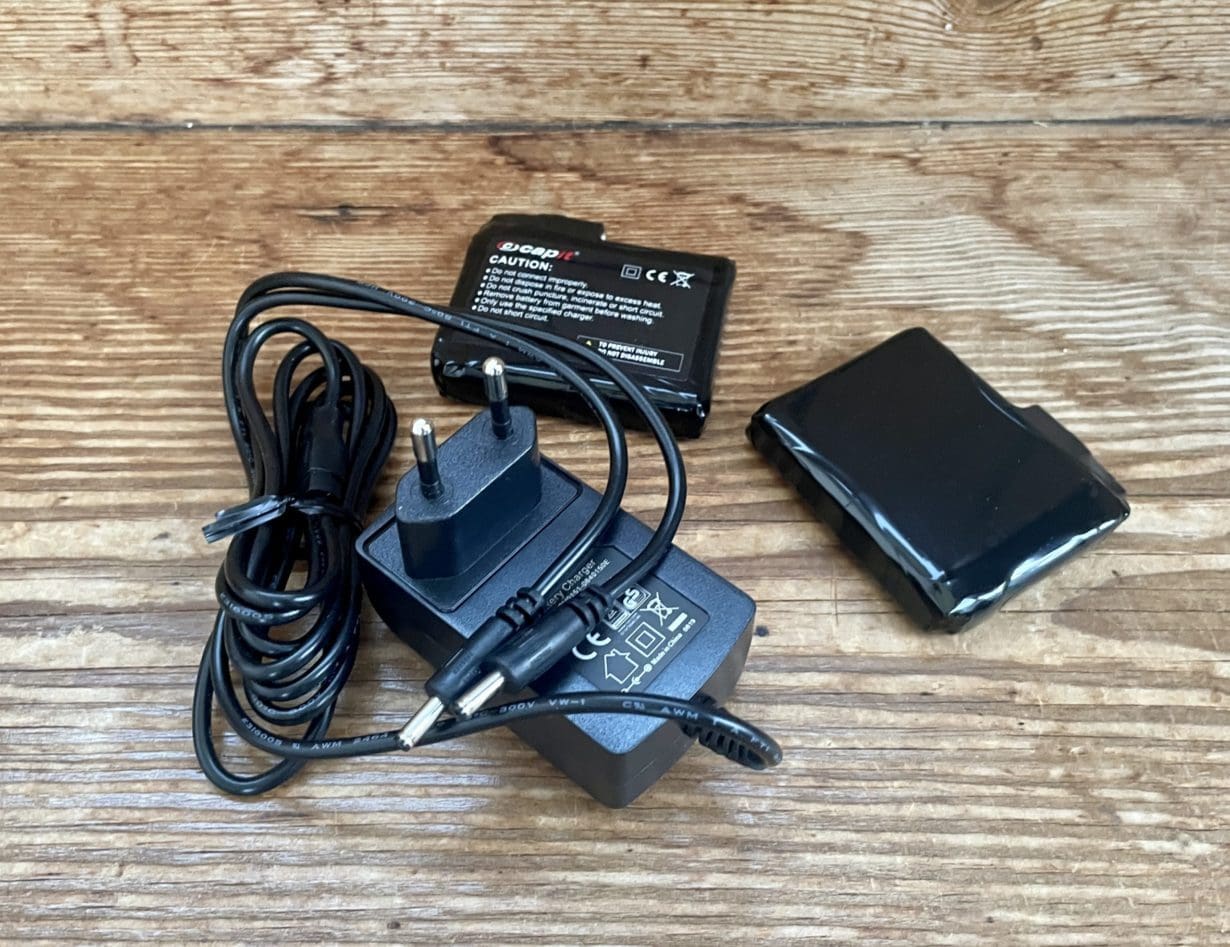 The battery packs slip inside each glove on the underside of each wrist, you don't notice they're there.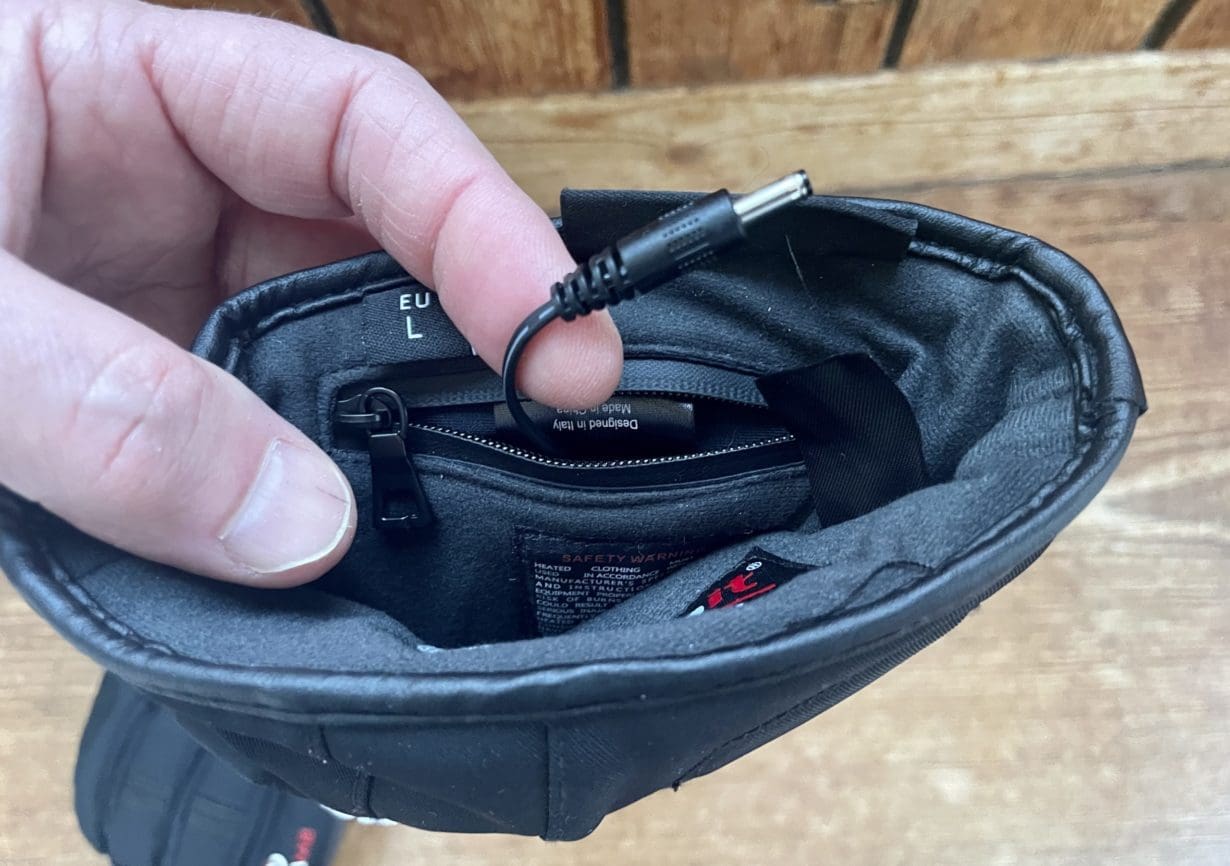 The gloves feature adjustable wrist and cuff straps that help to keep them snugly in place and make them easy to get on and off.
They're waterproof: The gloves are made with a waterproof, windproof and breathable Hipora membrane (I've had this membrane in boots before, excellent!), so you don't have to worry about your hands getting wet or sweaty while wearing them.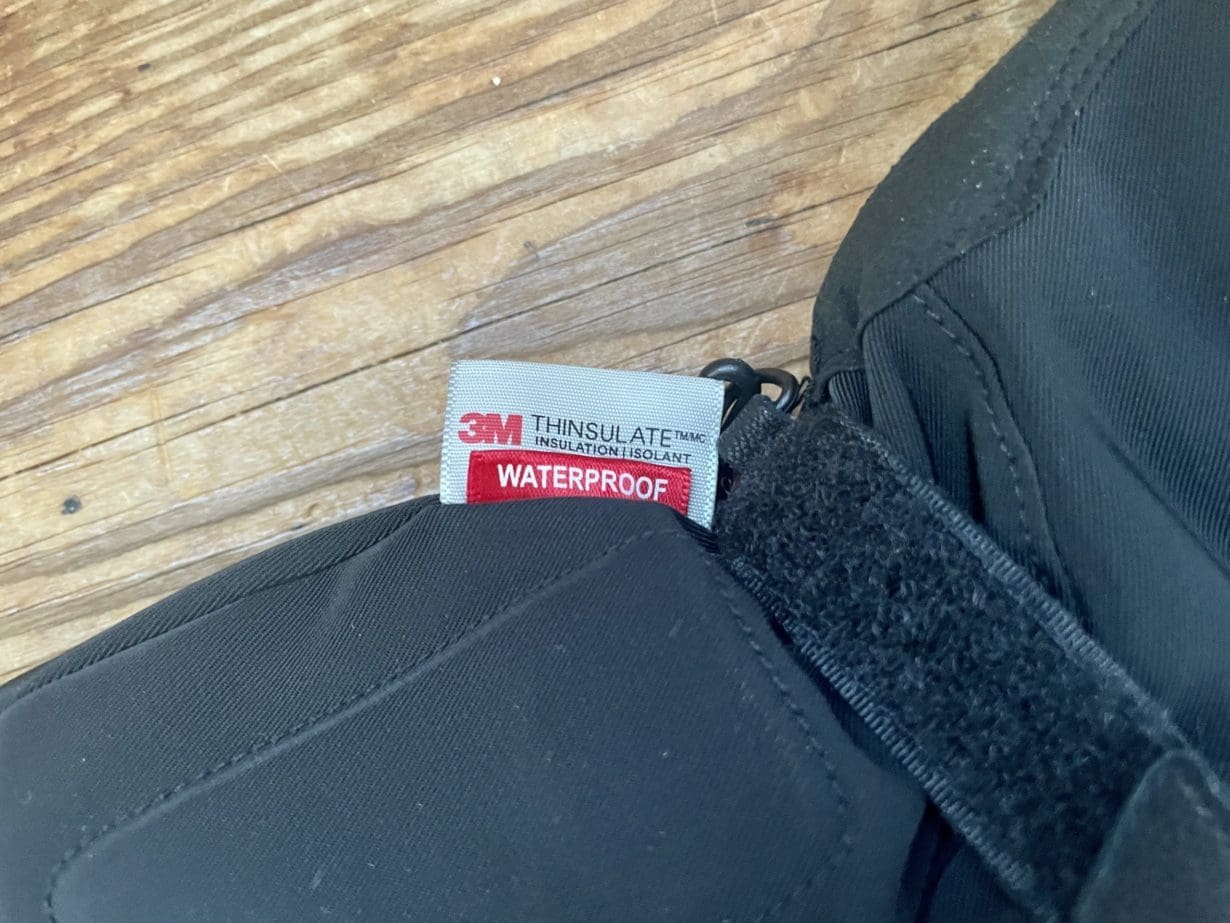 They're comfortable: The gloves are made from a soft, stretchy material that is comfortable to wear, even for long periods of time. Additionally, the fingers are pre-curved so they fit snugly around your hand without being constricting.
They're easy to use: Each glove comes with an easy-to-use LED On/Off/heat control button that lets you adjust the level of heat according to your needs. The gloves have three settings– low (7.5 hours), medium (6.5 hours), and high (3.5 hours)– so you can find the perfect level of warmth for your ride.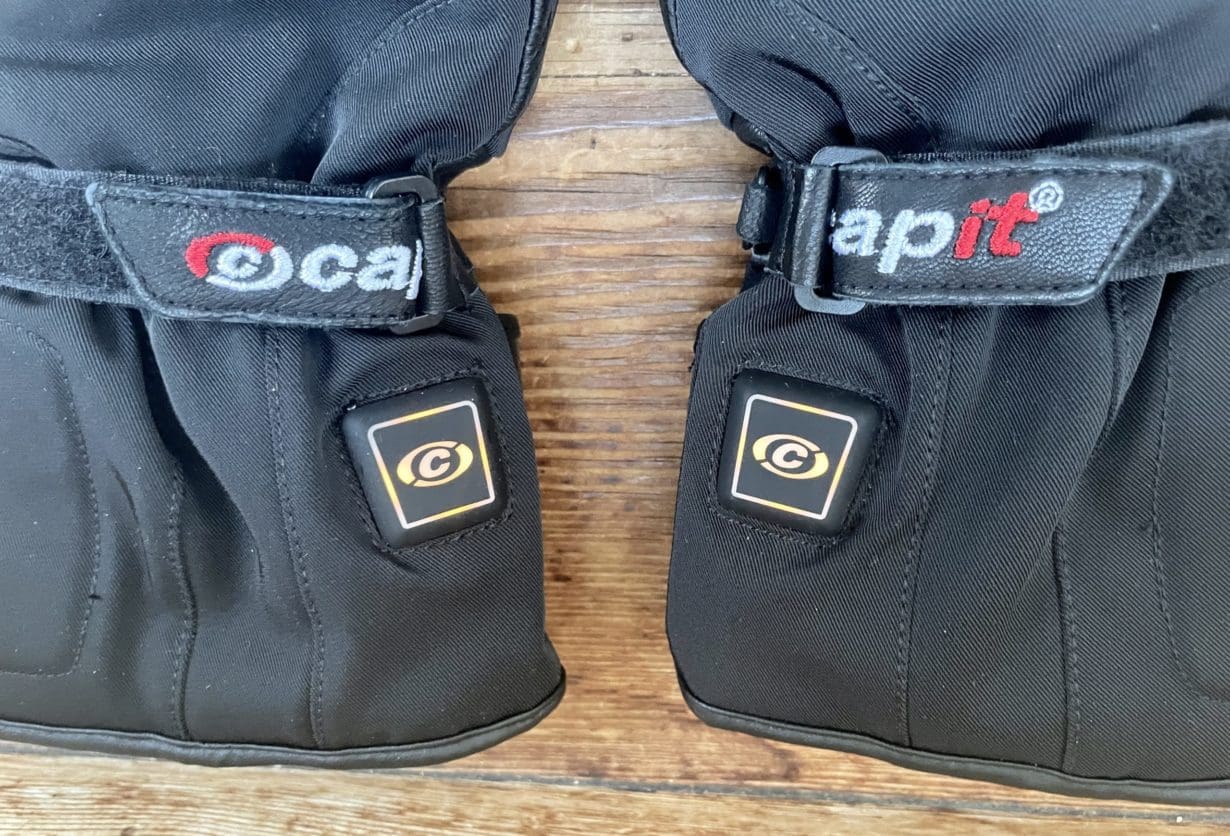 They're safe: The heated elements in the gloves are placed along the back of the hand and between the fingers so they won't interfere with dexterity or grip. Additionally, all of the electrical components in the gloves meet or exceed CE and UL safety standards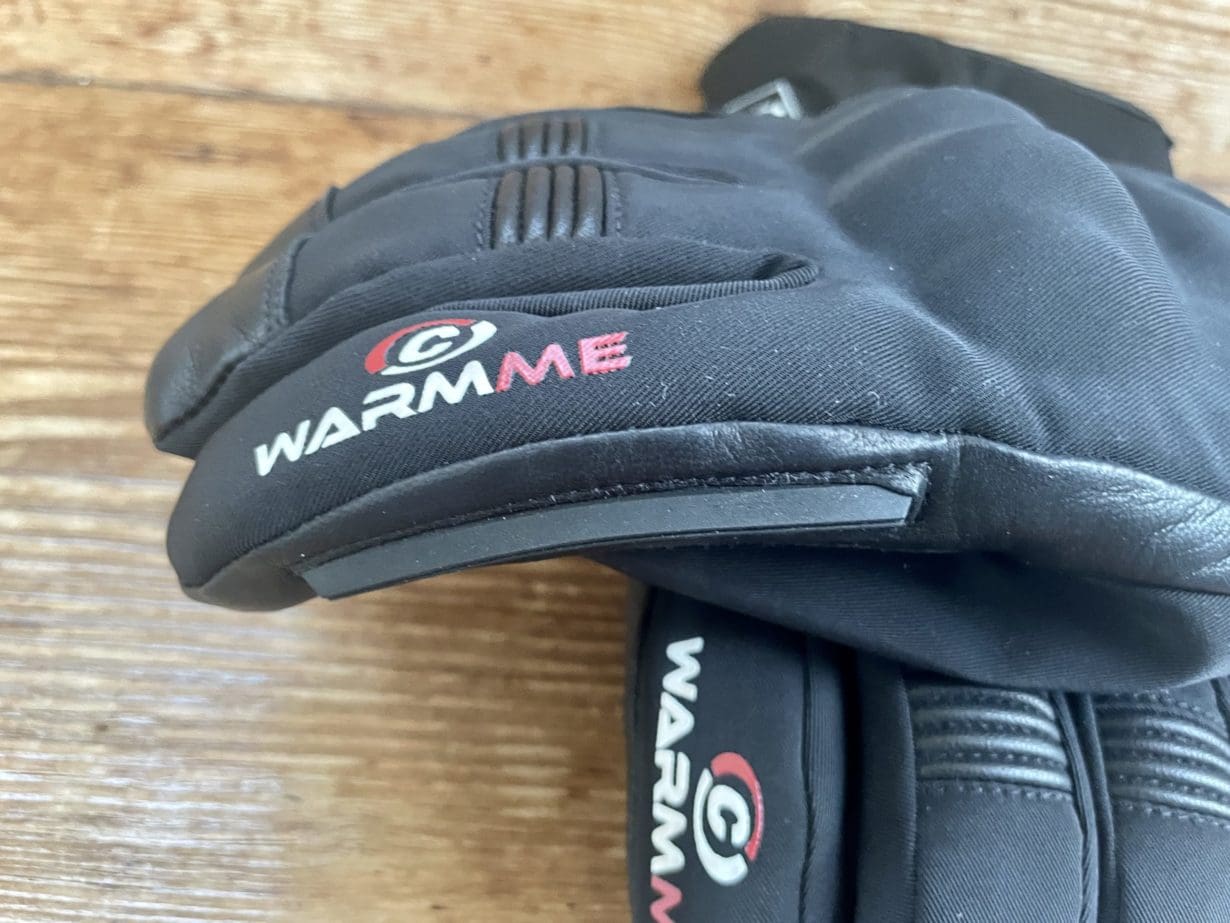 Each glove has a high-quality visor wipe, feature EN13594 approved 1KP hard knuckle protection and reinforced areas on the palm in case of an 'off'.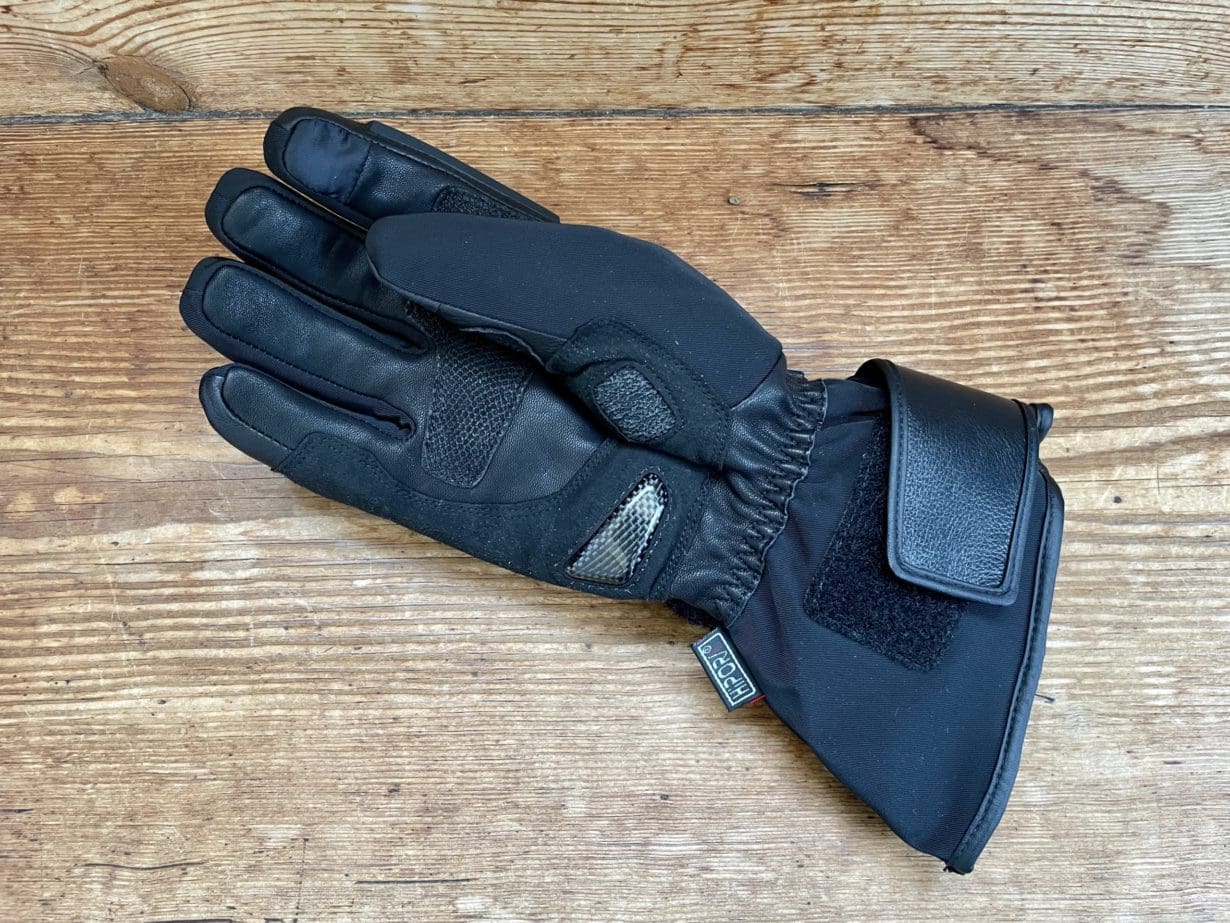 How the gloves are working for me
When it comes to gloves, fit is key. The WarmMe gloves have a close fit, which is important for both keeping the heat in and maintaining dexterity. Unbelievably, these are the first heated motorcycle gloves I've owned, and I'm now converted! I've completed the 20-minute commute to work in them over the last few weeks as well as weekend rides in temperatures as low as -2 degrees and my hands have stayed consistently warm, thanks to the gloves on the 'high' setting. I've even used them for walking the dog too, on the lower setting. Why not when it's cold!
I've had no issues with them so far, the visor wipes have been useful and I've decided they'll even accompany me on summer evening rides in the rucksack / top-box – it can get pretty nippy when the sun goes down!
Overall, I'm impressed with the WarmMe gloves and would recommend them to anyone looking for a good pair of heated motorcycle gloves. I will be wearing these whenever it's nippy so be sure to check back! As always, if you have any questions about them you can contact us here at MoreBikes via Facebook, Instagram or Twitter.
The gloves retail at around £220 including the batteries- a good investment if you want to keep your hands warm and are available from stockists of the distributor Parts Europe
#motorcyclegloves #heatedmotorcyclegloves #wintergloves #partseurope #morebikesyoulike #motorcycles #readersrides #motorcycle #ukbikers #bikelife #bikers #motorcyclists #morebikes #morenews #motorcyclenews #motorcyclegear