Taking a big adventure bike off-road requires nerves of steel and solid riding technique. We teamed up with Ducati's travelling DRE Enduro experience to get in shape for the challenge…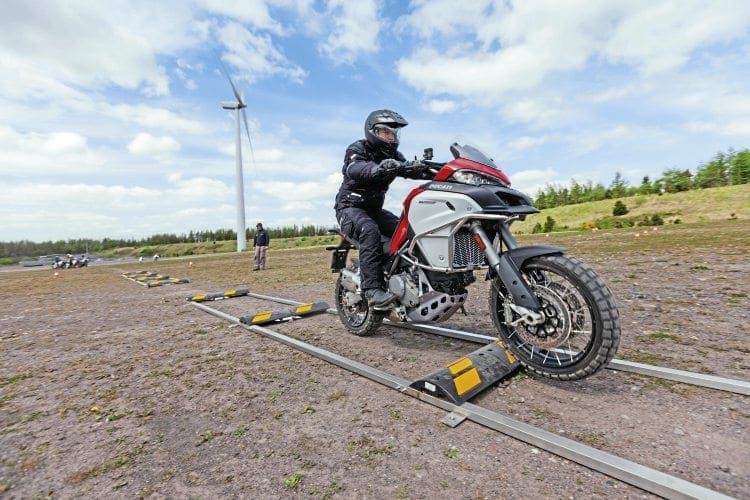 The thought of taking a £17,000 adventure bike off-road may seem more than a little daunting to most of us, despite the go-anywhere attitude of the bikes. But there is a smart way to get started if you fancy dipping your toes into the off-roading scene. The two things to secure from the start are high-quality coaching, and – most importantly – someone else's bike!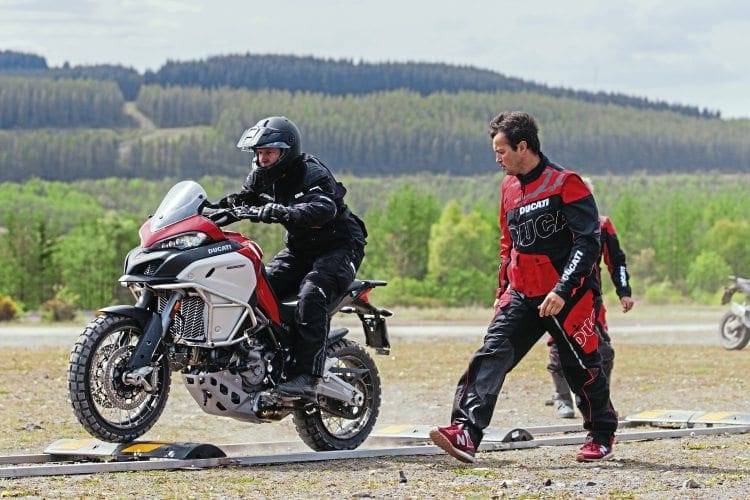 There are plenty of off-road schools backed up by bike manufacturers where you can sample their bikes and be guided by professional dirt riders. One of these is the Ducati Riding Experience Enduro, or DRE Enduro for short, which normally operates at luxurious surroundings in the Tuscan countryside in Italy. Luckily for us, they have a travelling taster version of the course that pops up at selected bike shows around Europe, and we managed to catch up with them at the Touratech Travel Event in Wales.