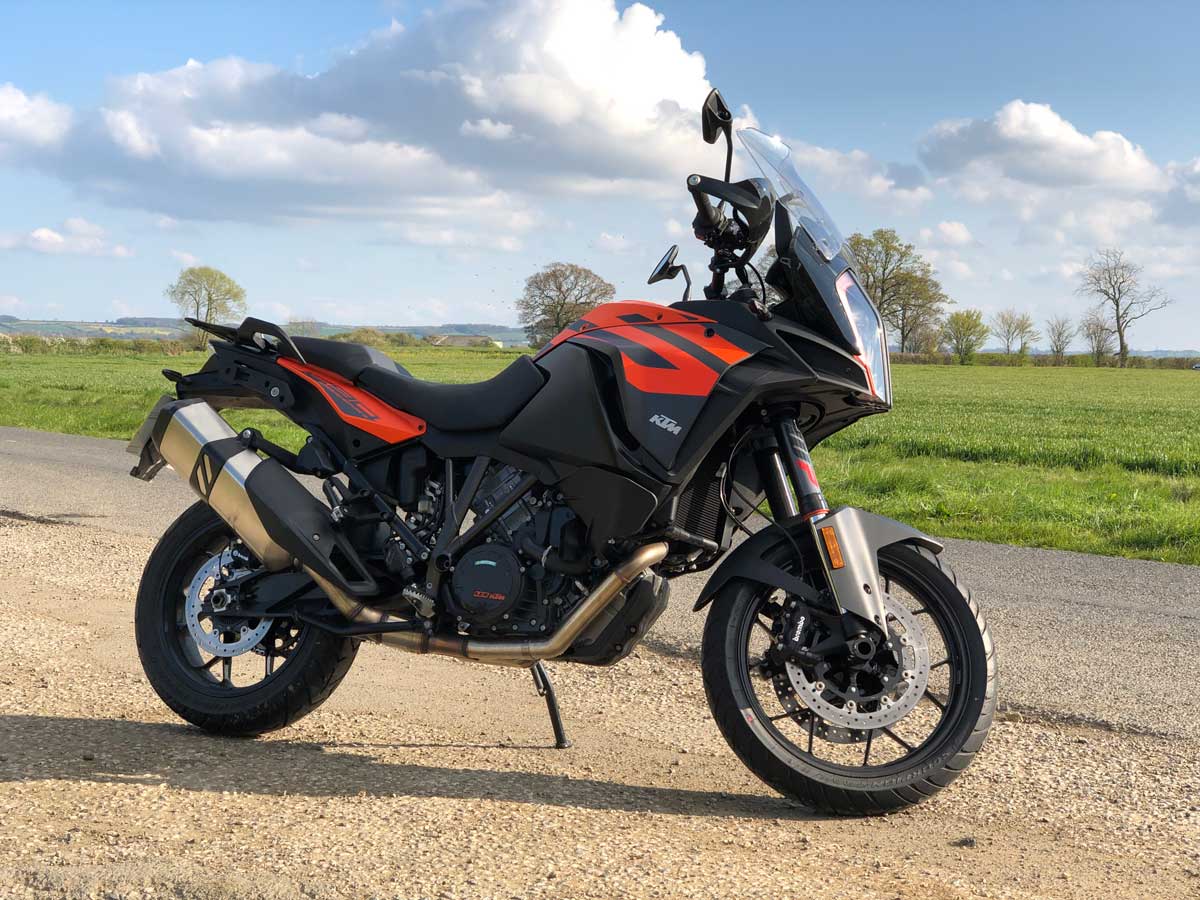 Back in November at the Motorcycle Live show I had spent a fair amount of time between the KTM and BMW stands.
Since selling my old BMW R1150GS there has been an adventure bike-sized space in the garage that's needed filling – and both the BMW R1250GS and KTM 1290 SA were at the top of my wish list.
Related articles on MoreBikes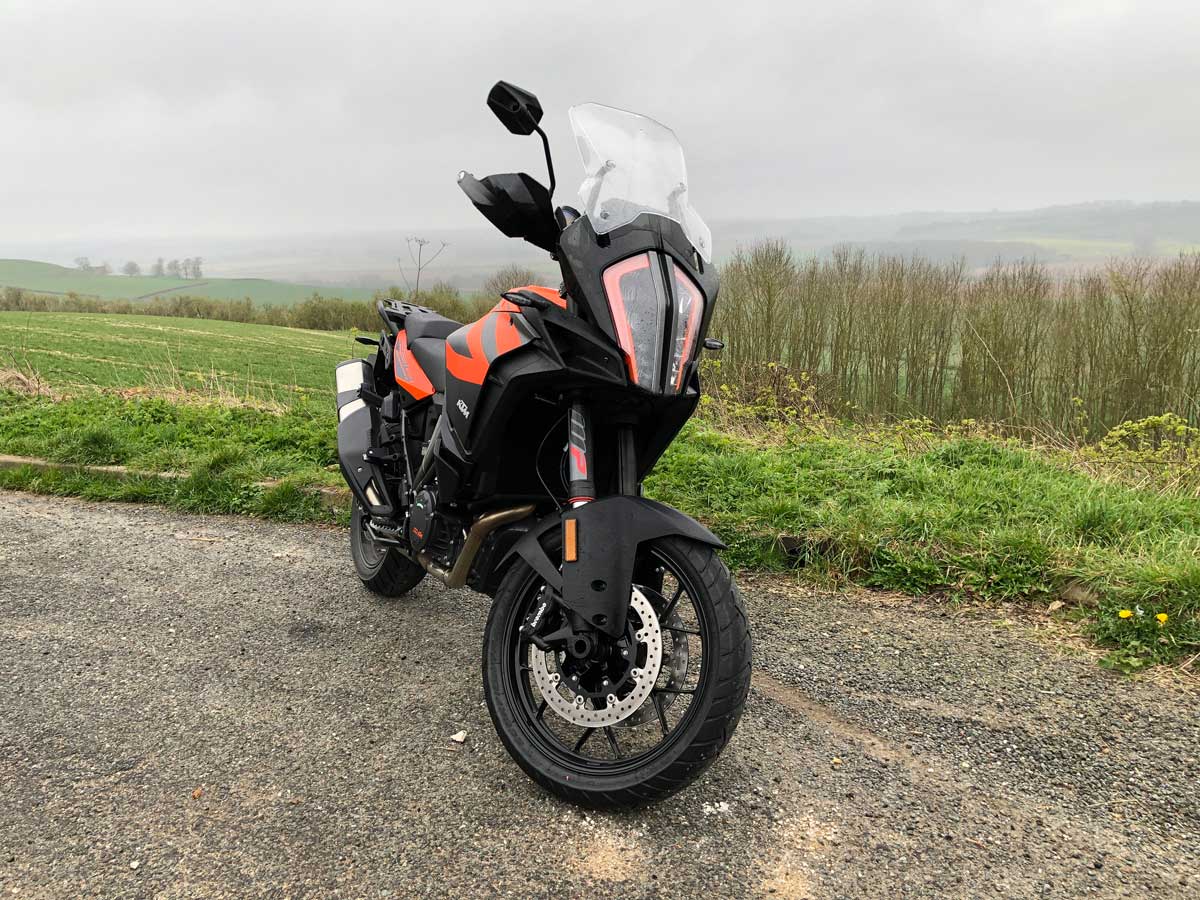 So, when Mikko called with the prospect of getting a KTM as a long termer I was excited to say the least.
The 1290 Super Adventure comes in two versions, the 'S' and 'R'. This test bike is the 'S' and in a nutshell is the more street-biased of the two, with smaller 17in rear and 19in front cast wheels rather than spokes, slightly less suspension travel, shorter wheelbase and no crash bars.
The seat, handlebar, footrests, levers and screen are all adjustable, but this is a tall bike and KTM doesn't have a low seat option unlike, say, the GS with its umpteen seat height offerings.
I found the keyless steering lock awkward at first (sometimes a key is simpler) but you get used to it. Switching on the ignition with what KTM refers to as the "Race-On" button you are greeted with their marketing slogan "Ready To Race" on the TFT display; I like the theme, but I'm not sure I'm ready to race just yet!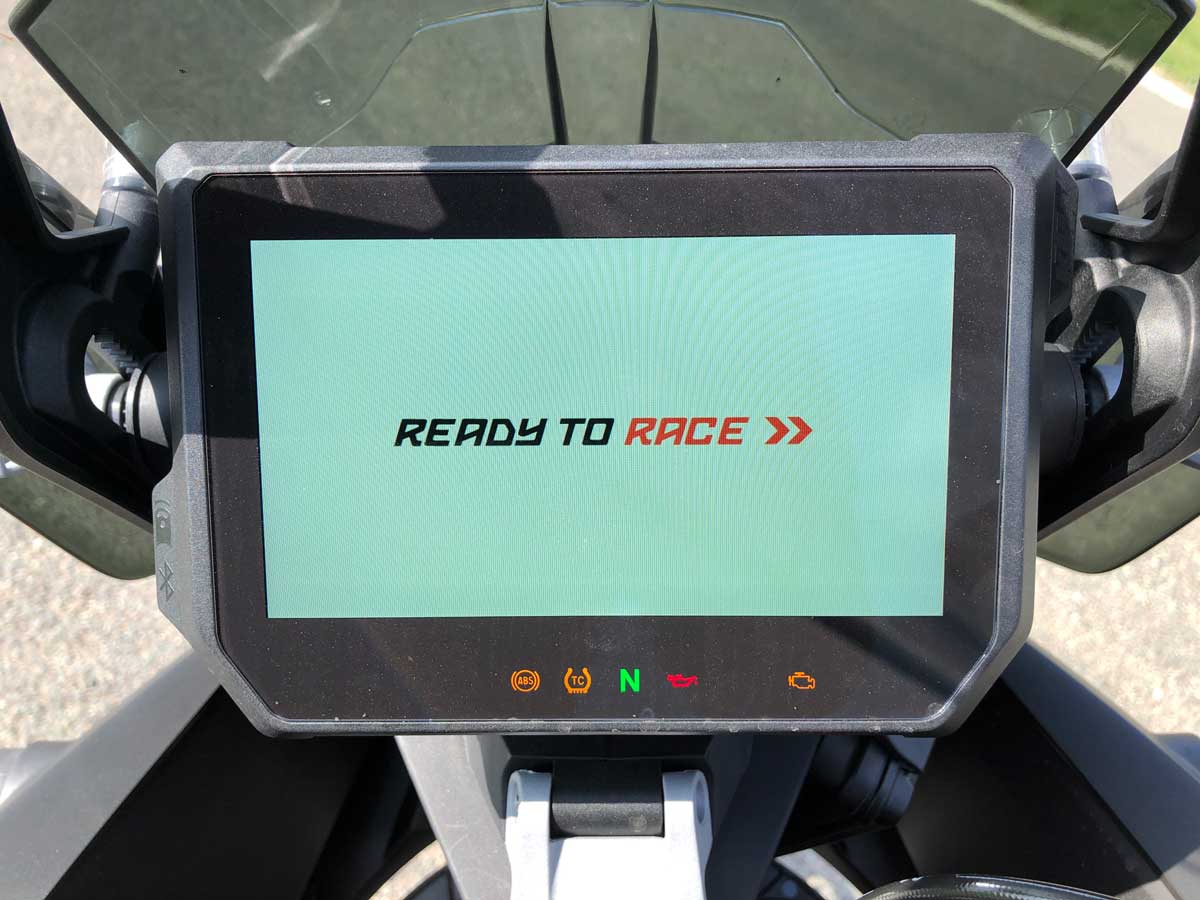 In the saddle
On the road, I was glad to be on the tall KTM, able to see over traffic. I was also quietly surprised by how manageable the KTM felt for a large and powerful bike. What wasn't so impressive are the Pirelli Scorpion tyres – they only had a dozen miles on them by this point and after a couple of buttock-clenching small slides I was taking it very steady.
I had also noticed a worrying engine malfunction warning light. The manual, rather unhelpfully, suggested plugging in a diagnostic tool. Following some prodding, stopping and starting I noticed the front brake lever fouling the handguard and preventing it from returning fully, a quick adjustment and the warning light is gone.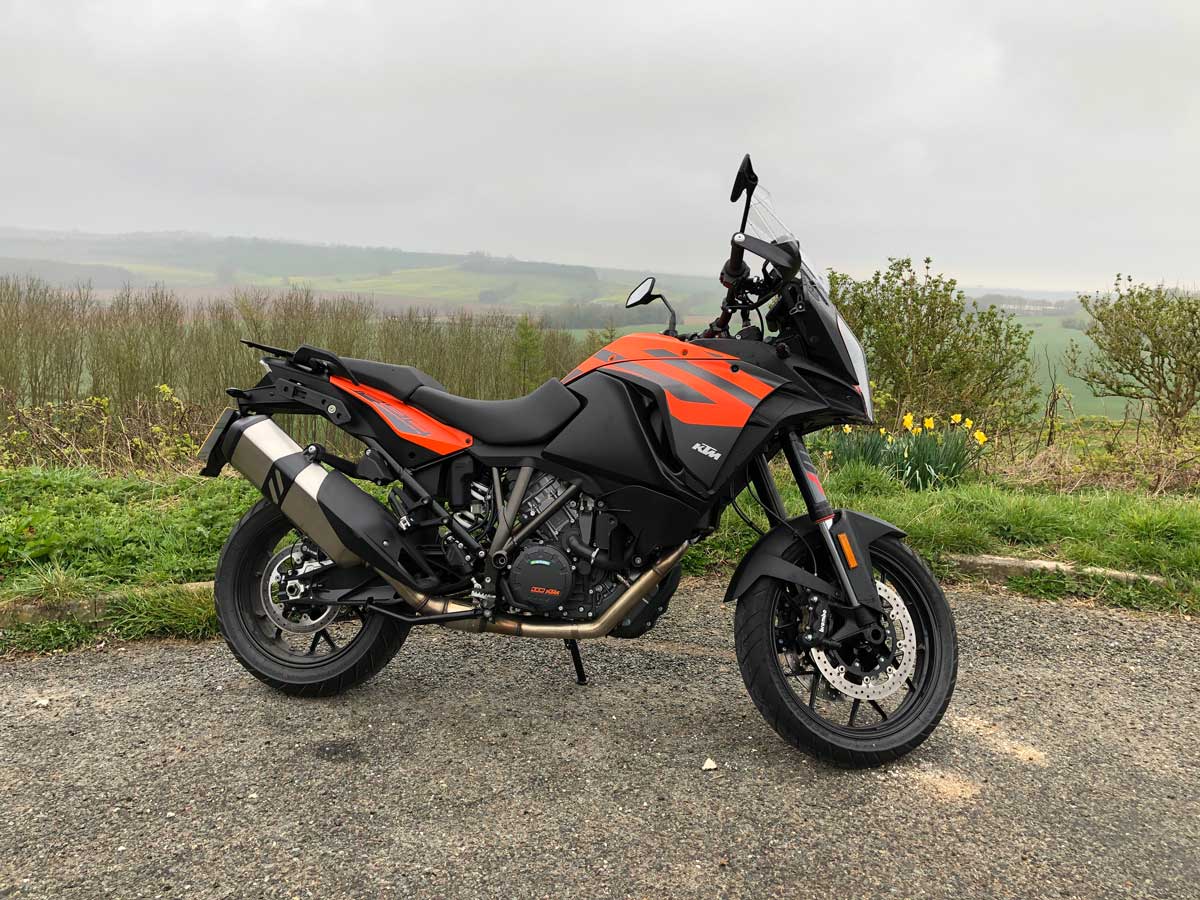 The next chance I got, despite the road looking a little damp, I was determined to get the tyres run in. However, luck most definitely was not on my side – I didn't even make the first corner.
A few hundred yards from home, I gently entered a right turn and immediately found myself looking up at the sky. The road wasn't particularly wet or greasy, but the rear tyre slipped without any warning.
In 14 years of riding I've not experienced new tyres so slippery. Fortunately there were only a couple of small marks on the bike (sorry KTM), but there was a bigger dent to my pride and confidence. I did notice the dashboard displaying "MTC failure" – just goes to show that the best rider aids cannot save an idiot from falling off!
Article continues below...
---
---
Onwards and upwards
Since the topple I've covered 300 miles, mostly on small B roads but with a few fast A roads, and I'm pleased to say I'm regaining some of the lost trust in the Pirellis; the tyre manufacturers say it's not necessary, but I gave them a scrub with emery paper just to be sure.
Although we got off to a bad start, I'm looking forward to the next few months with the 1290. KTM has been in touch to say the initial run-in service is due and asked if I wanted any accessories fitting? "Crash bars please!"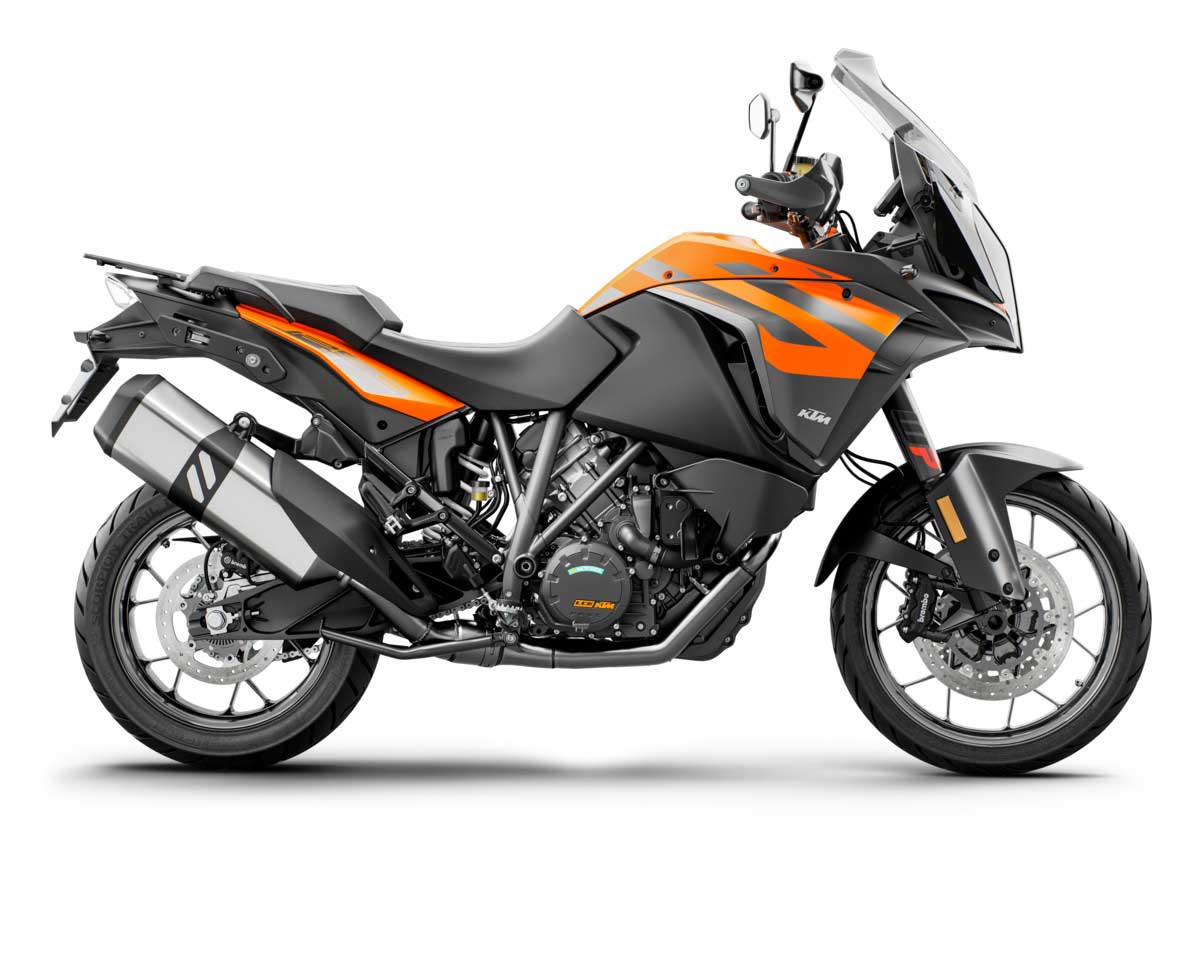 KTM 1290 Super Adventure S: This month
Rider: Carl Woodward
Cost new: £15,985
Engine: 1301cc 75° LC8 V-twin
Spec: 160bhp/103lb-ft
Kerb weight: 215kg (dry)
Tank: 23 litres
Seat: 860/875mm
Miles this month: 350
Miles on clock: 360
Average mpg: 50.8
Current tyres: Pirelli Scorpion Trail II
Modifications: None

Enjoy more MSL reading in the monthly magazine.
Click here
to subscribe.