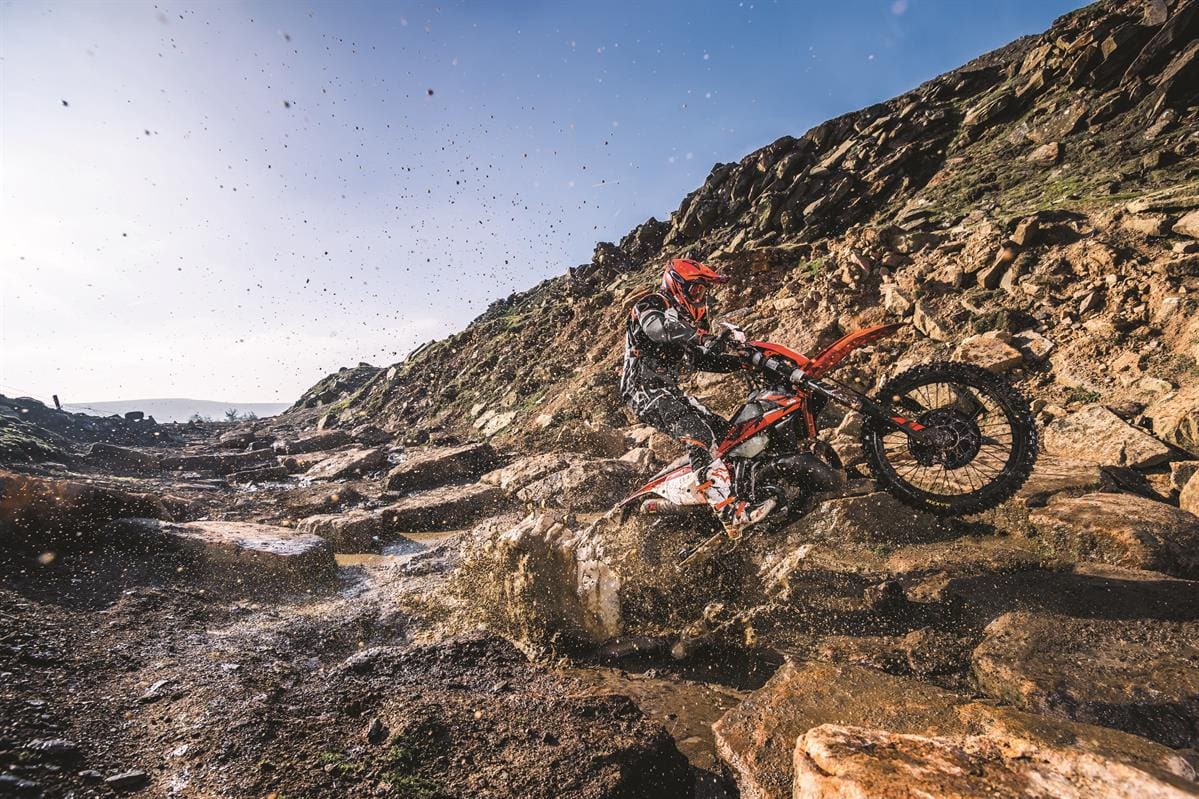 KTM has unveiled the groundbreaking 2-stroke fuel injection KTM 250 EXC TPI and KTM 300 EXC TPI machines at the official launch in Eisenerz, Austria.
Following on from the lighter, stronger and faster all-new generation of EXC released last year, which saw the launch of a full range of Enduro models that had been re-designed from the ground up, KTM has created the world's first serial production fuel injected 2-stroke offroad motorcycles with its EXC TPI (Transfer Port Injection) range for 2018.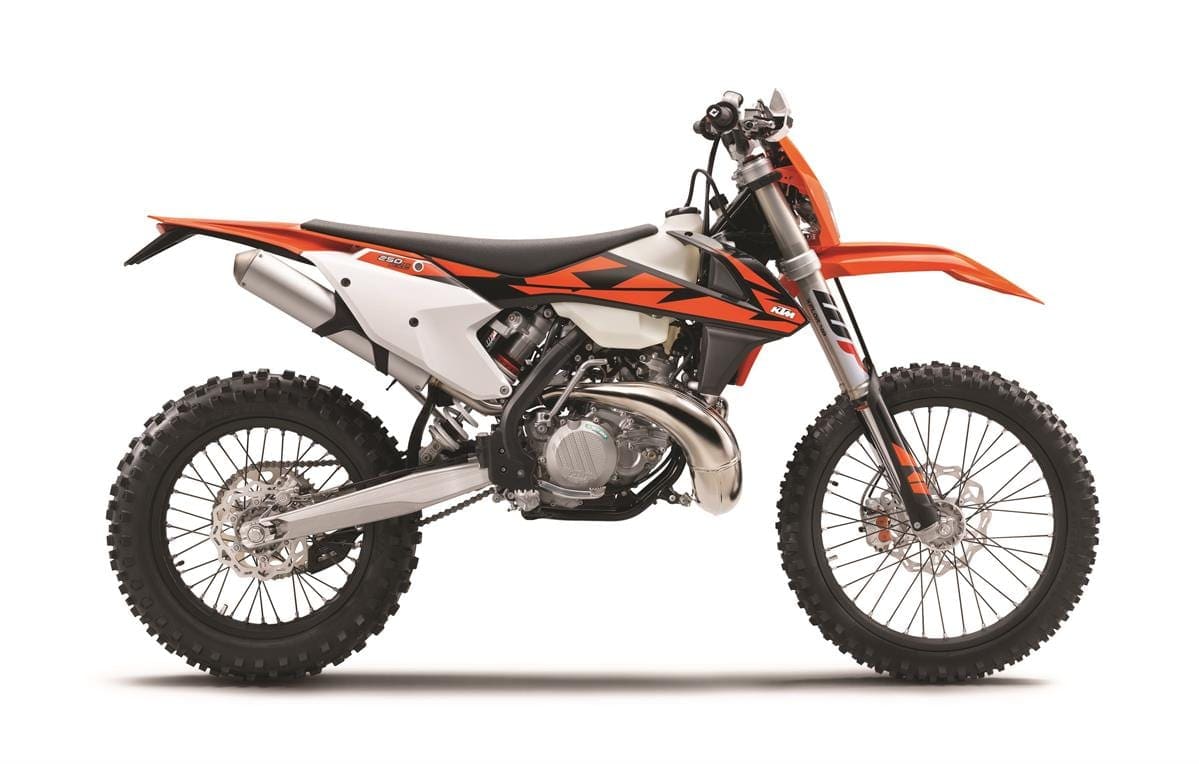 The KTM 250 EXC TPI and KTM 300 EXC TPI machines (EU models) are fitted with a newly developed TPI fuel injection system, a unique feature when it comes to sporty 2-stroke race bikes. The patented EFI system, with two injectors into the transfer ports of the cylinder, makes the engine much smoother to ride, with a drastic reduction in fuel consumption and thus removing the need to pre-mix fuel, or change the jetting for different environments; a huge benefit for all offroad riders.
The models feature a range of new components to benefit the new technology including a new throttle body, and a new EMS (Engine Management System), which includes a new ECU (Electronic Control Unit) that utilizes a number of sensor readings to determine perfect ignition timing and fuel injection. There is also a new cylinder, air filter box, oil pump and fuel tank for the fuel injection application, a new high-tech chromoly steel frame that has been adapted to home the oil filler cap and hose to the oil tank within the frame tube, plus brand new graphics for MY2018.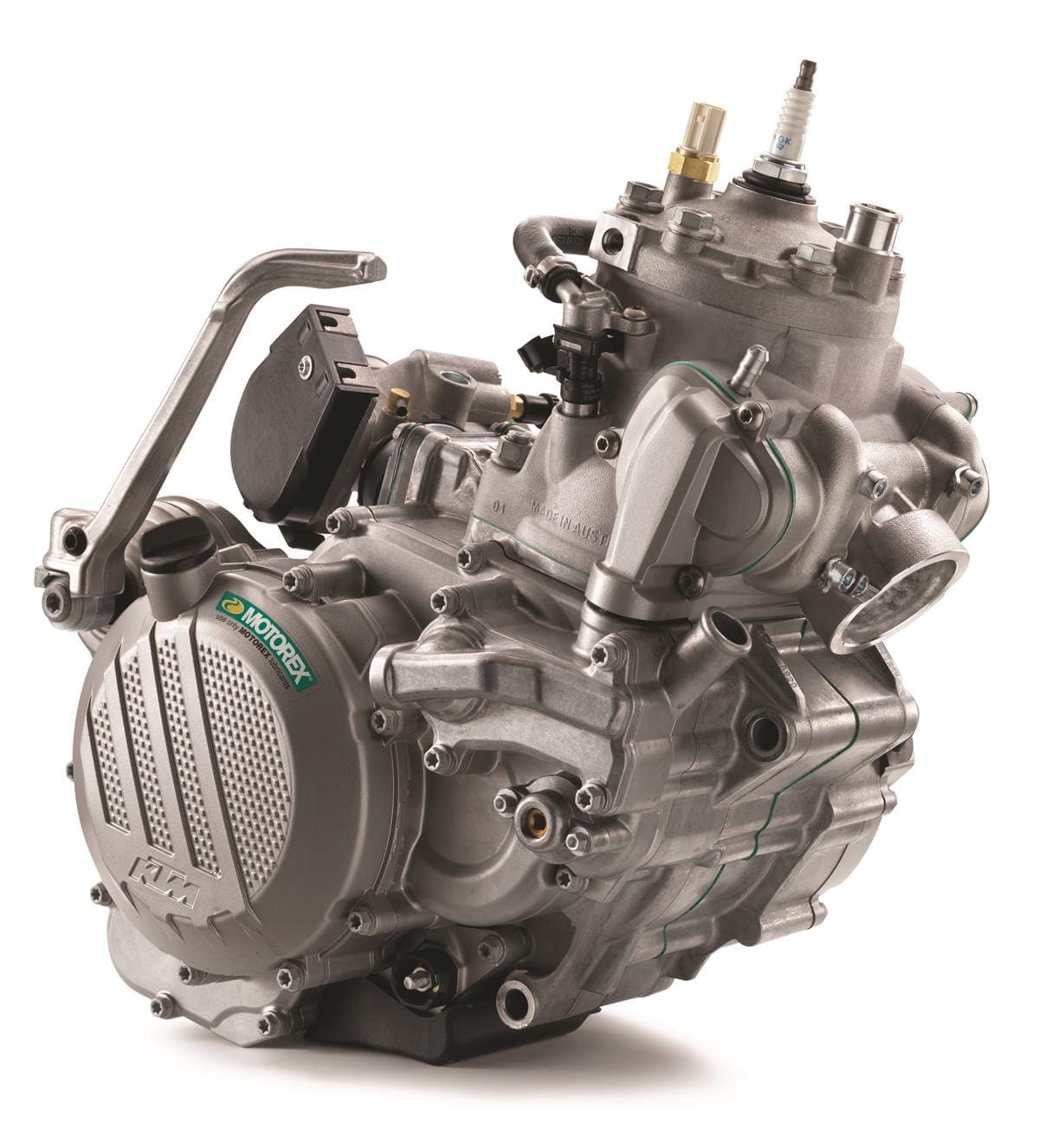 In line with KTM's ongoing commitment to its foundations in offroad motorcycles, these class-leading, READY TO RACE machines have once again been revolutionized and will set a new benchmark within the 2-stroke segment. In addition to the brand new technology, the machines feature high quality serial equipment such as the standard E-starter, extra-light lithium ion battery, sublime Brembo brakes, a hydraulic clutch, high quality WP suspension and much, much more.
"It is a very proud moment for us to unveil the world's first serial electronic fuel injection 2-stroke offroad competition bikes. We at KTM are committed to developing revolutionary technology, and with the KTM 250 EXC TPI and KTM 300 EXC TPI models we feel the game has once again been changed, as this is a global first. Our goal was to create a 2-stroke Enduro bike that would not be incredibly complex, while also retaining the feel of a carbureted machine, yet with all the benefits of fuel injection. This includes the elimination of the need to pre-mix fuel or change the jetting for different environments, which is a major benefit to the rider for hassle free, 2-stroke fun," said Joachim Sauer, Product Marketing Offroad.
"In addition, the EXC TPI models provide improved comfort with a prompt but consistent power delivery, while also offering a vast reduction in fuel consumption. Not only does the EXC range provide top performance and outstanding rideability with the lowest weight in each class, the intuitive handling of these bikes with their high quality serial components is something we're synonymous for and we're really looking forward to these new machines reaching dealer floor," concluded Sauer.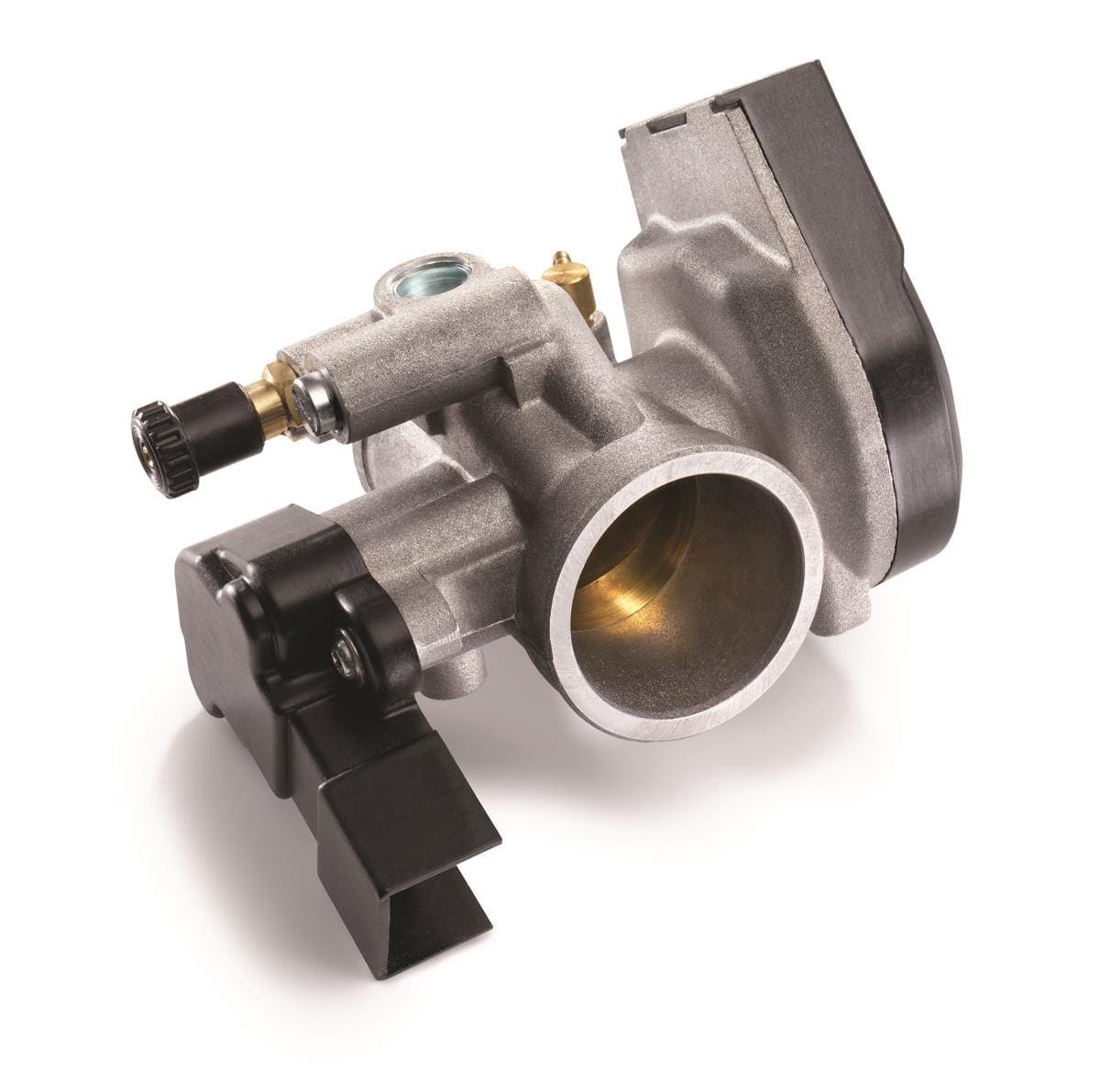 To compliment the brand new MY2018 EXC line-up, KTM has released the latest KTM PowerParts and KTM PowerWear range. With some of the most striking, protective and premium quality riding gear and clothing, comprised with sublime, high-performance upgrade parts, all riders can take advantage of KTM's diverse range of products for on and off his EXC machine for the ultimate factory look.
More information about the EXC TPI Enduro machines can be found at www.ktm.com and these new models will be arriving in European authorized KTM dealers at the beginning of June. For availability and price in your country please contact your local dealer.