Keeping your bike clean is important at any time of the year, but if you're planning to lay it up over the winter, you're going to need to give it a serious deep clean.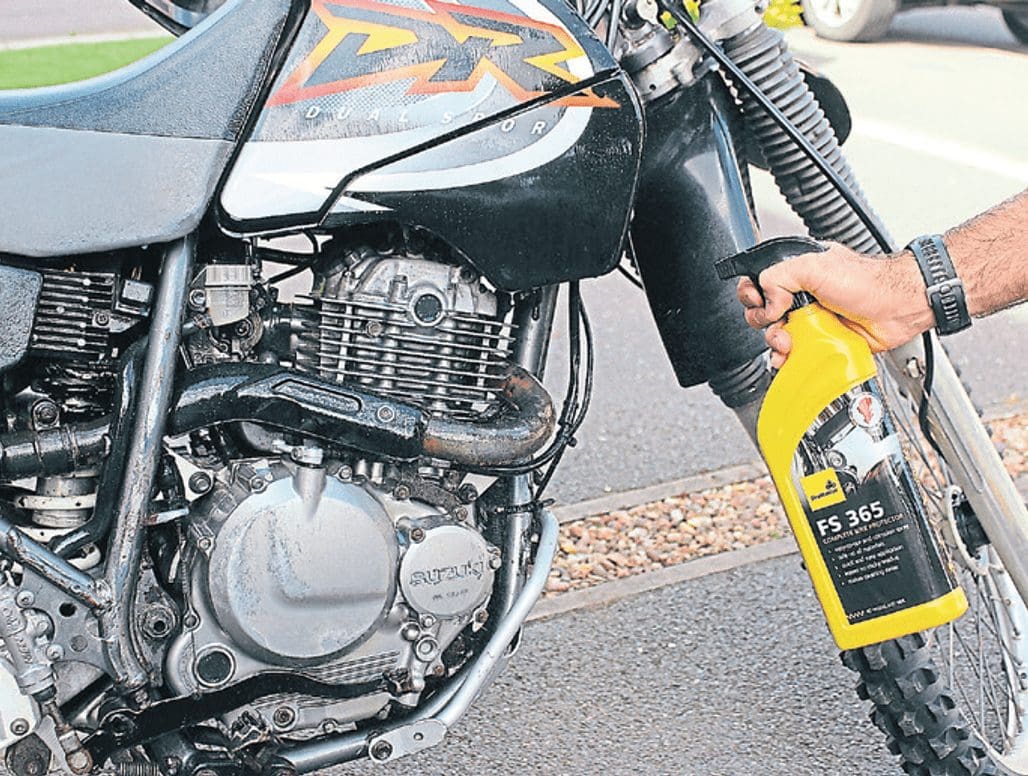 Don't be shy. Get stuck in. Any dirt, debris or damp spots left on the bike could cause corrosion if left for a few months, so you should clean the bodywork (both inside and out), the engine, the frame, the swingarm, the wheels, the front forks and the rear shock(s) thoroughly.
Article continues below…
Advert
---
Enjoy everything MSL by reading the monthly magazine, Subscribe here.
---
And you need to make sure it's properly dry, too. If you don't have access to an airline, dry as much as you can using good old-fashioned elbow grease, and then leave it to air dry before you put it under wraps. To keep it clean and preserve your hard work, just chuck a bike cover or old bed sheet over the bike. Easy.
#morebikes #motorcycles #wintermotorcyclecare #wintertips #winter
Article continues below…
Advert