Would you ride 1500 miles to a motorcycle rally in Croatia? Dave Owen and friends did…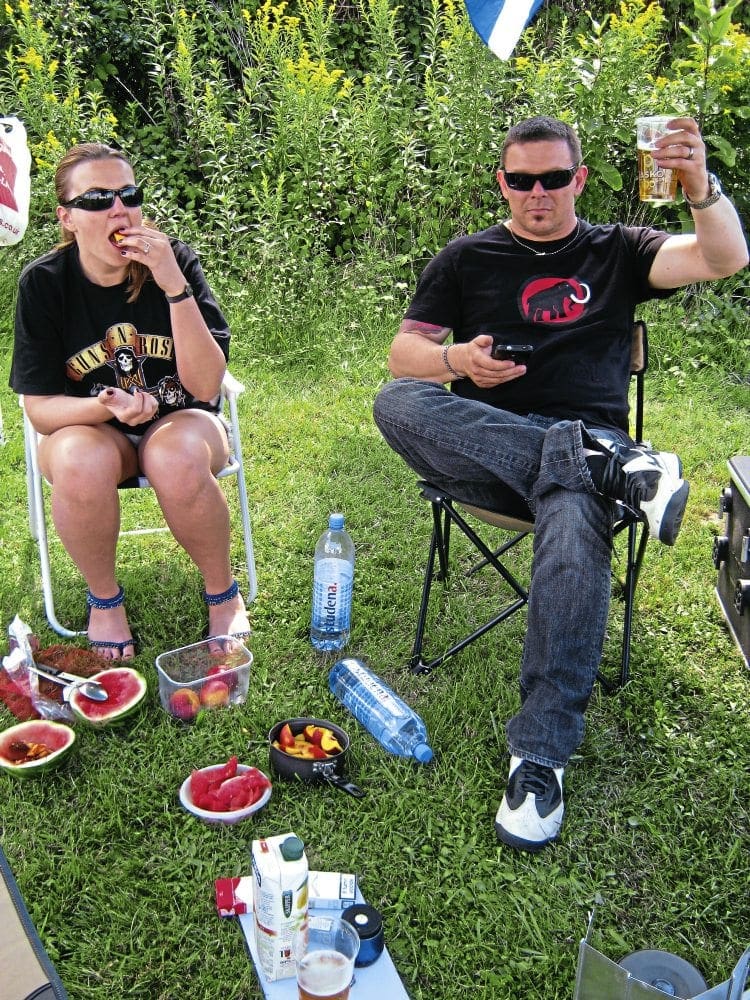 The rally didn't seem to have changed at all since I rode here on my Kawasaki W650 10 years ago. I was met at the gate by club members who told me to relax, that entry was free and they gave me free beer into the bargain! I spent the evening eating, drinking, listening to bands and talking rubbish with friends old and new. I was pleased to meet up with Max and Andre, who I had met here 10 years ago, and we spent quite some time catching up. Andre also managed to resolve the issue of a Scottish oil cooler that was leaking – an identical second-hand one was with us by the next day. Despite the numerous backpatch clubs present there was no bad atmosphere and a good time was had by all the 300 or so revellers.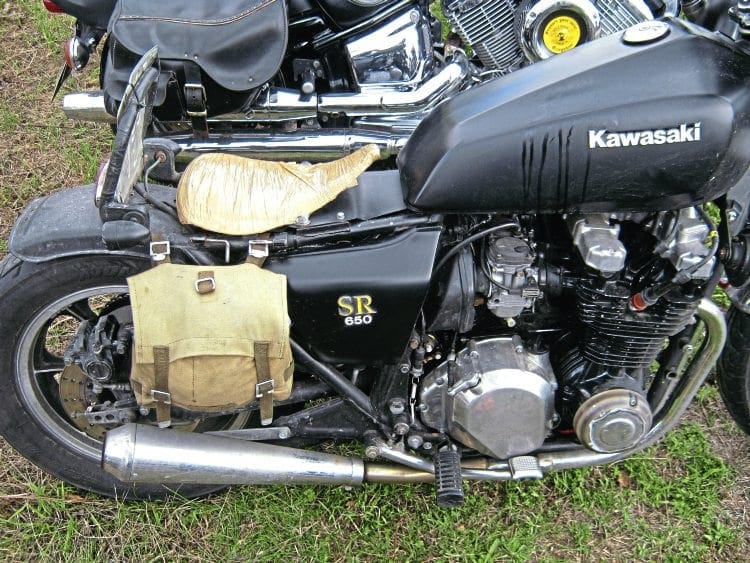 Next day, the sun was shining and as we'd spent a week riding 1500 miles to get here, it was a welcome day off the bike for most of us. There were mechanical checks to make, gentle strolls round the site admiring what was parked up, a look at the stalls selling jewellery and clothes of the type we've all seen before, interspersed with eating, drinking and sunbathing – a relaxed day. There were a lot more people here than the previous night – I'm told about 800 by the time the bands began playing – and all were having a good, sociable time regardless of the varied nations in attendance. It was truly an international gathering.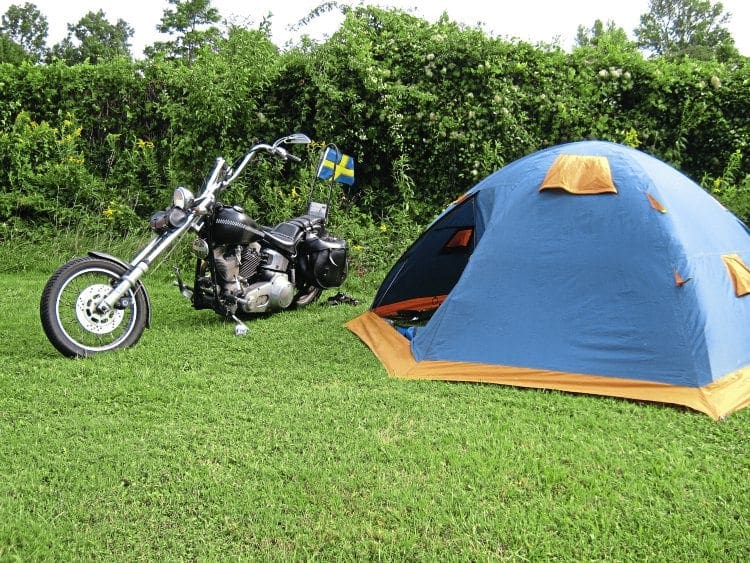 TRIP HOME: DAY 1
Nige and Susie had made their usual early departure and the Scots contingent was suffering, judging from the slit eyes Neil was viewing the world through, so I set off on the Sunday on my own. The idea was to take in a slightly lesser-known pass through Slovenia, and I found it, but there was no time to ride the thing if I was going to meet Chris at a certain autostrada services in Italy on route to Venice. That never happened and I finished the day's ride walking round Venice in my bike gear with a tourist map and a dead sat-nav that wanted to take me over a pedestrian bridge. Not fun, believe me! More irritating still was to find out when we next met that the Scots had found the Slovenian pass and ridden it. Grrrrrr…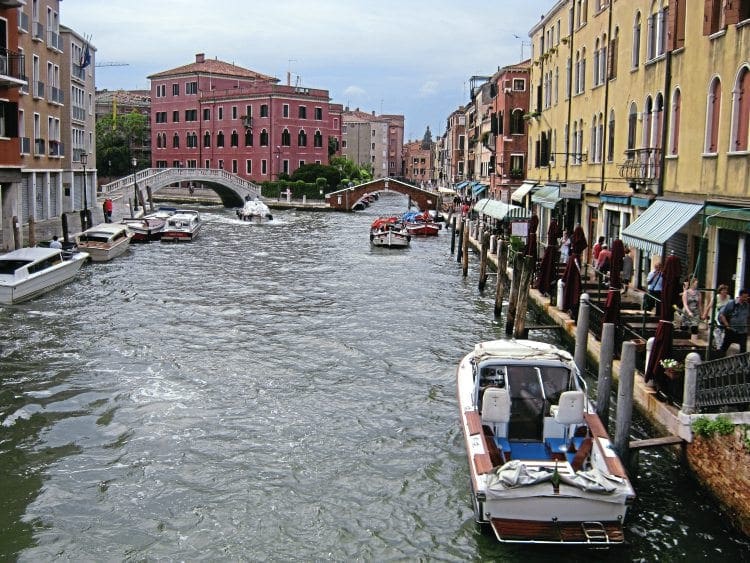 I found them all eventually and we headed out for food and drink, my blisters reminding me that bike boots and Venetian bridges are not a good mix, but it's nothing a good meal with friends didn't cure. Chris didn't have such a good evening. He had turned back as we ventured out to eat and collapsed on the way back to his room. He ended up being taken to hospital by water ambulance and being diagnosed with heatstroke.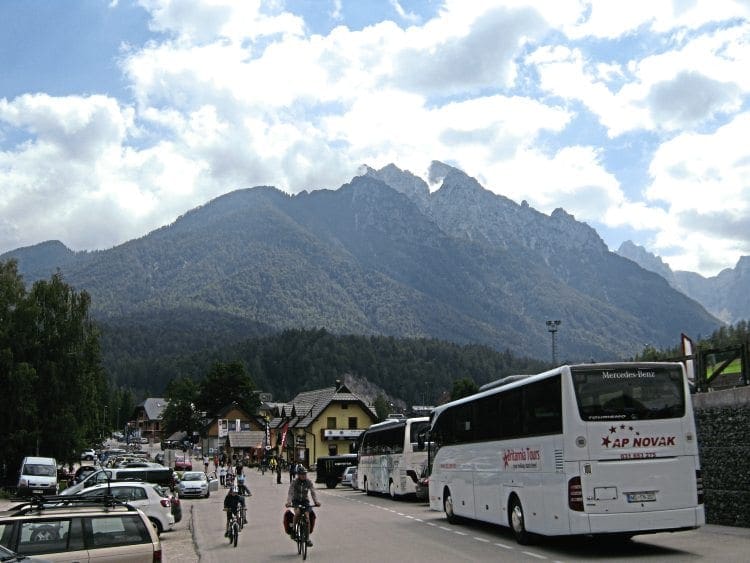 DAY TWO
Nige had gone early again and the Scots and Darren had an alternative plan. After a delayed start Chris, Kate and I stopped for lunch in Verona, where two helmets (neither one mine!) were left on seats when we moved on – luckily they were still there an hour later when we returned from being tourists. We left Verona and stopped mid-afternoon in Bergamo. As always, Chris tried to find a cultural stop for coffee and as we reached the top of a twisty cobbled lane I agreed it was delightful. Sadly, all the signs suggested no vehicles were allowed but coffee was calling. By the time we came to leave there was a police car in front of my bike – gulp. The rain was pouring, the cobbles were wet and slippery and the fact that there was a funicular to get up those steep lanes explained the lack of vehicular access. Going down was… interesting. When we arrived at Lake Como it was still pouring, so no camping for me; time to find a B&B. Once again we were split up!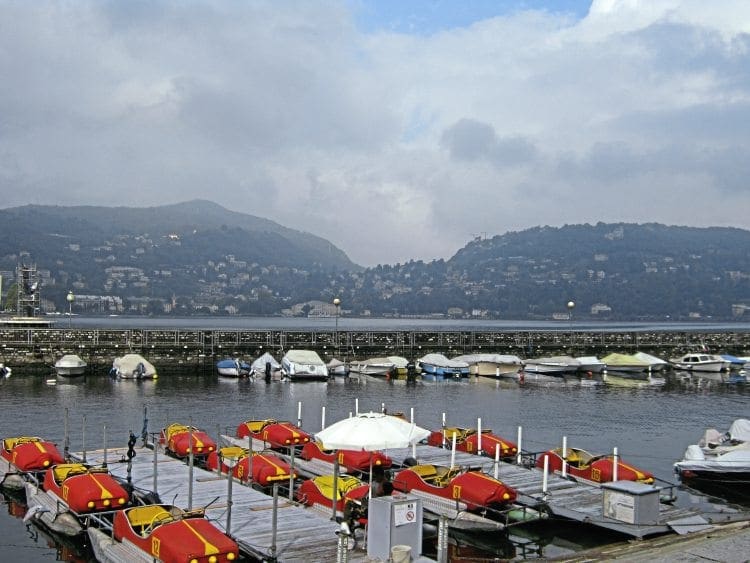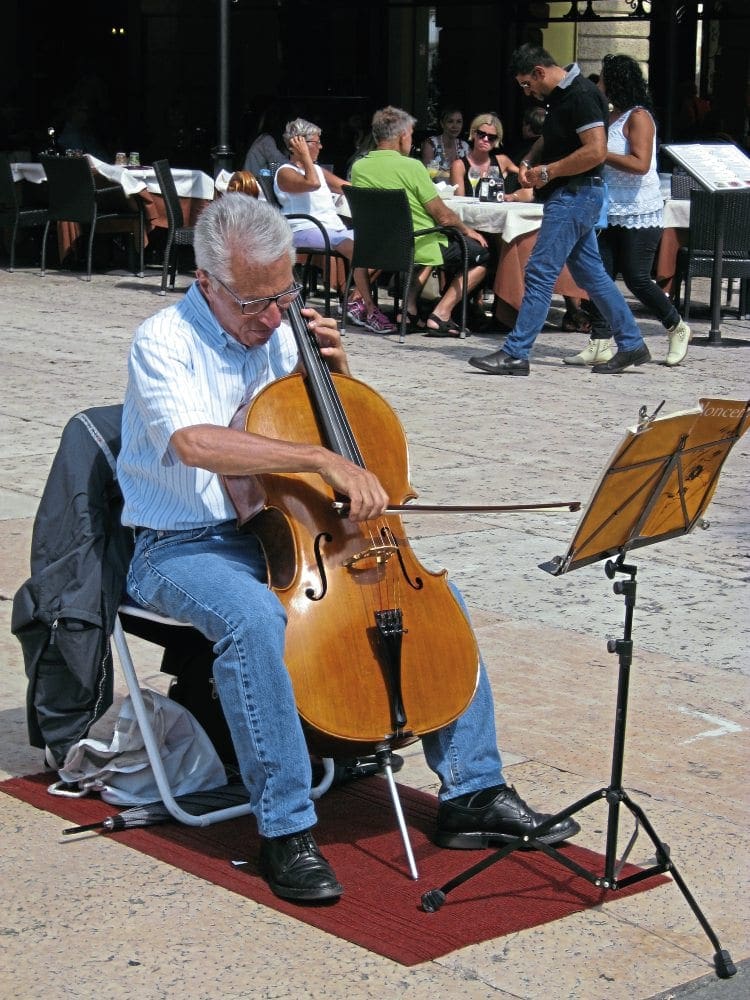 DAY THREE
The next day found us riding from one side of Italy to the other and on to Grenoble in France, a long day's ride. Good job it was blue skies, fluffy white clouds, green rolling mountain scenery and a lovely sunny day. We even cooled down and calmed our madly bugging eyes by slowing down to 60mph for tunnels. We arrived in Grenoble late afternoon to find the Scots hadn't stopped, electing to ride even further, but Nige was cooking, which was a good enough reason to stop. Fun was had visiting the local supermarket and we over-purchased, especially on beer. We then all jumped a tram into town proper, had a look around and a nice relaxing beer before returning to base so Nige could put on his chef's hat.
DAY FOUR
Getting close to the end now, and the group split again as Nige and Susie set off for Normandy to visit friends, while Chris, Kate and I had a steady ride until stopping mid-afternoon in mid-France at a campsite near Macon. There had been a lot of long hard riding days on this trip, and by the time we stopped for a late lunch nobody wanted to go much further. Luckily, campsites abound in the Bourgogne area, so it was tents up, food, drink, swim, repeat until incapable…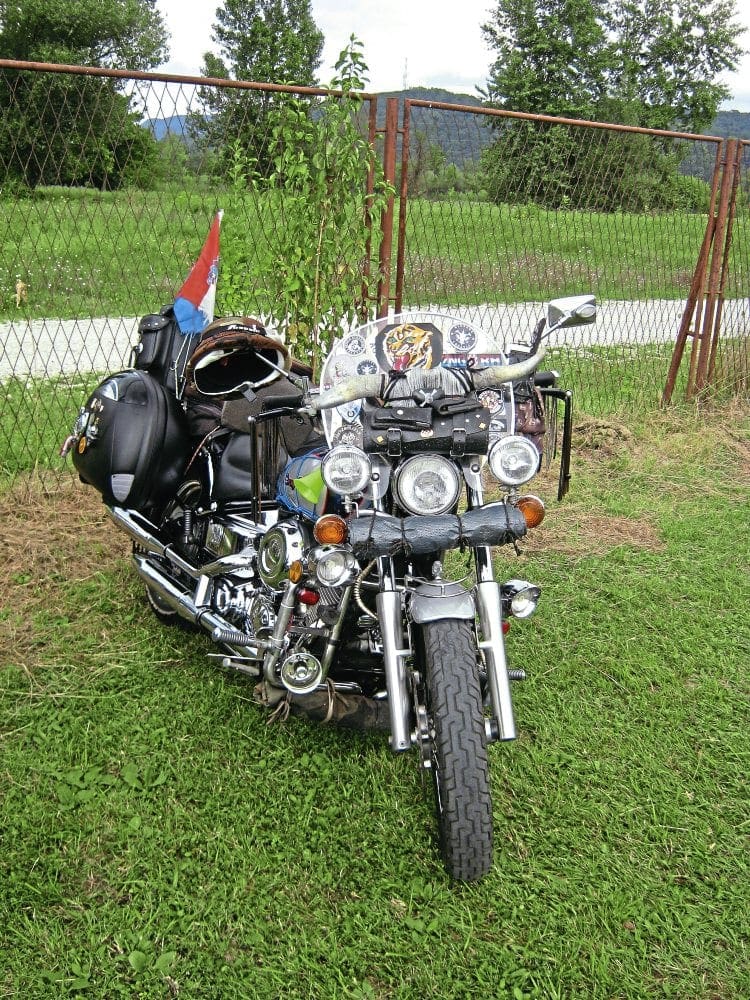 DAY FIVE
It was the last big push to Reims and Neil sent us a text saying Darren had gone to Normandy to look at property and that they were close to Reims in a serious storm. I thought we had left all that behind us. Luckily, we only had bad weather for the last 30 minutes or so and were soon meeting up with the remainder of the crew. The good news about splitting into various factions meant that there were lots of new and exciting tales to tell over the occasional beer. Walking back from our chosen eating place we passed the cathedral, which had a fantastic sound and light show playing over its main walls after a glass of fizzy stuff as a nightcap. We were in the Champagne region, so it would have been remiss not to.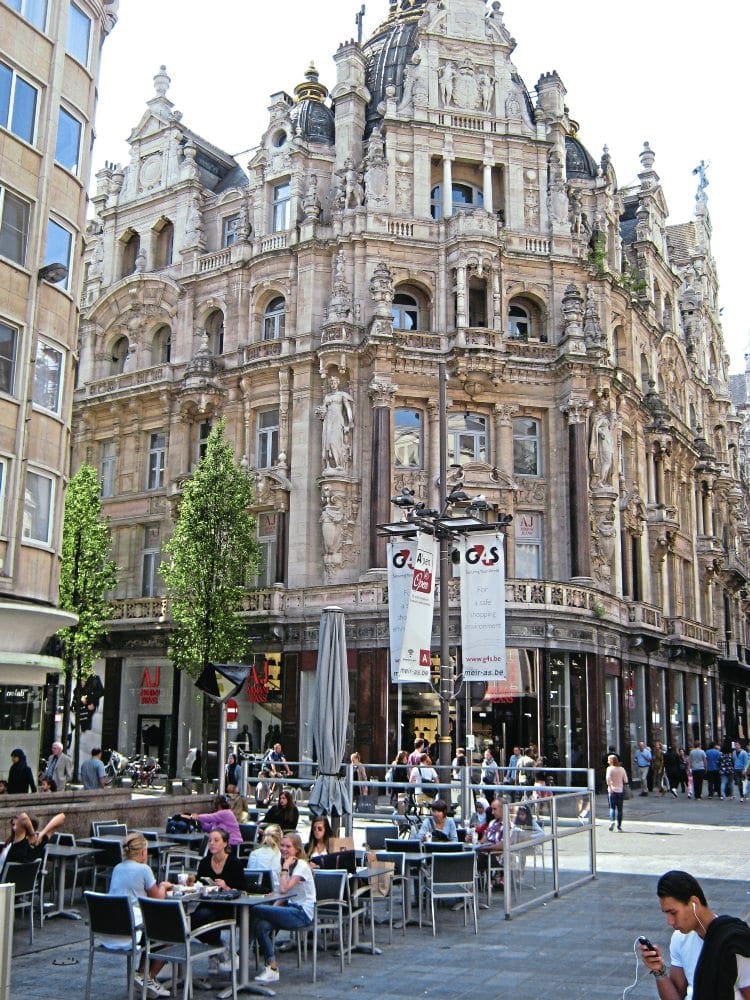 DAY SIX
True to form, the Scots returned to Rotterdam via Amsterdam, so we agreed to meet at the docks. Chris, Kate and I stopped at Antwerp for a leisurely lunch, a scenic city centre with lots of old architecture (and tramlines), though personally I just wanted to get to Rotterdam and board the ship. About five miles from the docks we hit traffic and ended up being escorted by a police motorcyclist, who overtook us and started filtering for us with full lights and sirens going. By the time he pulled off he had six little ducklings weaving their way behind him. Not bad considering his plate was Belgian and we were in Holland.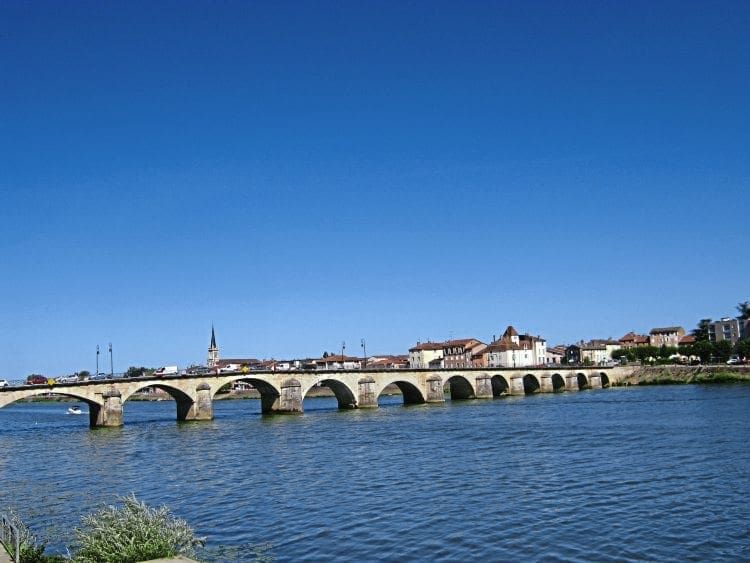 DAY SEVEN
Woke up to find I could see England for the first time in two weeks. Had breakfast, made our farewells and in no time I was following Chris into Sheffield. Back to being solo and on relative home turf, I took the scenic route home through the Peak District and past the Cat and Fiddle to pay my own little tribute to the spirit of the mighty Alps that had entertained us all so well. My arrival home after a sunny morning ride out showed I had endured 3003 miles, 14 days, 10 countries… and one heck of a good time! The Wild One Weekend takes place each August near Zagreb, western Croatia. I have T-shirts from the 10th and 20th anniversary rallies. I can't wait until the 30th to go again, but the 25th is bound to be special. See you there?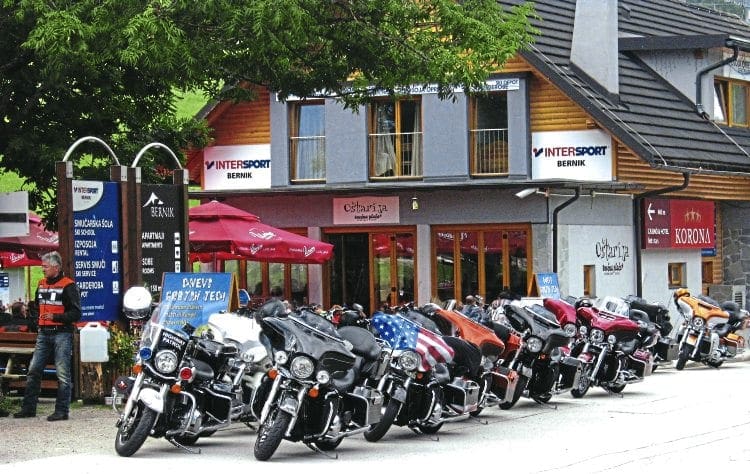 Words & photography: Dave Owen
[googlemaps https://www.google.com/maps/d/embed?mid=1Q-7DyFJp3L3we-etcDP9TQoCjMk&hl=en&w=640&h=480]