Forty years ago, Steve Pighills toured the Eastern Alps by Triumph Spitfire – this time he rode an MT-07.
When you pass 70 it's a good policy to concentrate on doing things, rather than finding a justification for lethargy. In my case, it was the excuse for exploring the Eastern Alps – Austria, Slovenia and Italy – making it early June and theoretically warmer with less rain. My friend Geoff; who joined me on the trip, and I live in Cumbia, so the Hull ferry is a pleasant 135-mile ride across country, far preferable to the long motorway trek to other ports. My Yamaha MT-07 looked a bit buried under its Hepco & Becker panniers, an 80 litre Givi waterproof bag and a large Yamaha tank bag, though that means it can safely carry a tent, sleeping bag, and all the other necessities for a fortnight away. And I do like the Hepco & Beckers – the Lock-It system means you can remove the frames as well as the panniers. Mind you, Geoff's BMW GS800 Adventure didn't look buried at all.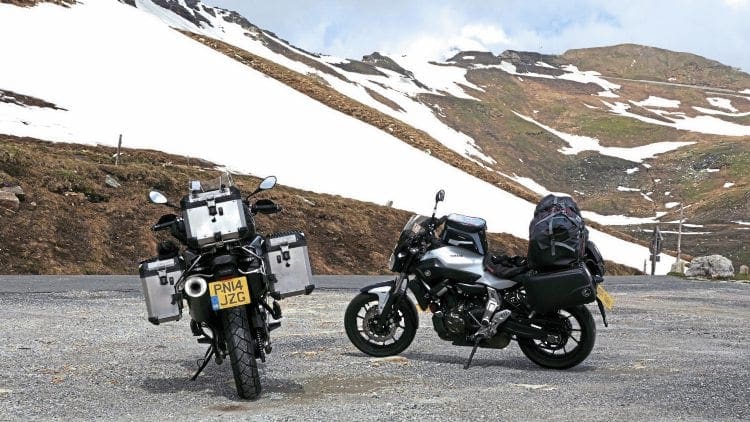 Monday morning, and we were off the ferry at 9.30am and onto the A15 for a series of autobahns to our first stop, Wurzburg, and a small campsite at nearby Estenfeld. Geoff is used to travelling vast distances in Europe and North America, but for me 400 miles was the furthest I'd ridden in a day for a long time – I was very happy to be pain and stress-free.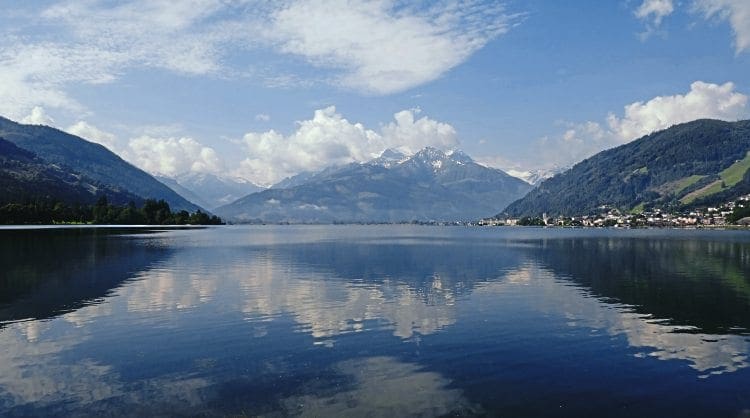 More autobahns next day saw us cover an easier 280 miles to Zell am See, and it didn't start raining until after we'd put the tents up, which is always good. But the highlight for me was seeing a stork fly over us just past Munich. Zell am See is beautiful, one of Austria's key ski resorts in season, but for us its biggest attraction was the nearest pass, the Gross Glockner.