It's 10,000 miles from Scotland to Sicily  – haggis to calamari via Somerset cider.
We are from Slovakia, and after three years living in the UK, experiencing life in the countryside and meeting people, we were inspired to do a big trip to raise money for Samaria, a charity from Mark's home town in Hlohovec. Samaria is the first project of its type in Slovakia, helping people in need, and we wanted to raise money for the work they do. The best way? Ride right across Europe from north to south, from John o' Groats to Trapani in Sicily, and as we both love our food, that'd be a theme of the trip.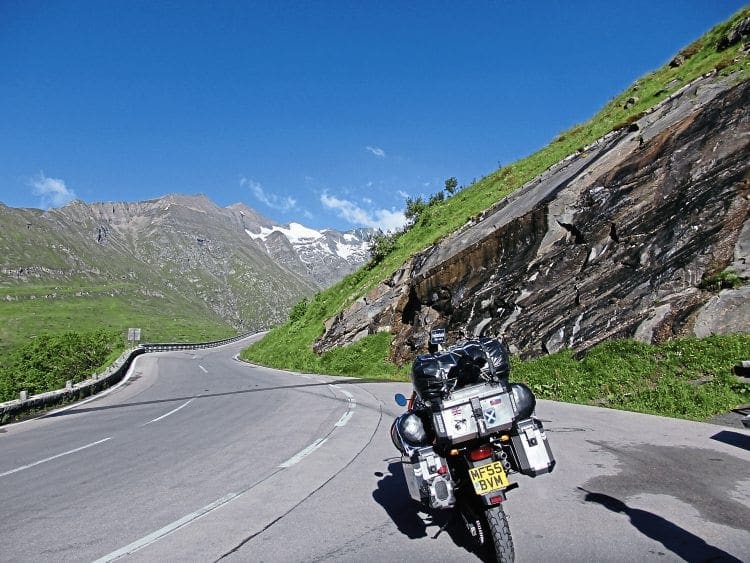 We'd already done some exploring in the UK, at first on a Vespa LX50, which was fun but not really up to two-up touring, the little scooter struggling at 15mph on some hills… so we bought a 2005 Honda Transalp. We did consider a Varadero, but wanting to do a little off-road as well thought the lighter Transalp would be easier to handle. Some people thought this older Honda would have difficulty on such a big trip, but of course it didn't, and we love it.
We practised new languages, just the basics, but as the lady in one Parmesan cheese shop in Italy said, pointing at the food you want to buy is the universal language. The other thing that helped was our planning, or lack of it. We decided not to make big plans for each day, just study the road atlas each night and look for places of interest, covering 60-200 miles a day. This became a routine, as did the unpacking each evening from the top and side waterproof bags, top-box and some stuff from the panniers. It was difficult on rainy days, when it was best to put the tent up first, throw everything in there and carry on unpacking inside. Our Vango Omega 350 has enough space for the two of us, our bike gear and luggage.