Three thousand miles on French back roads, visiting the four compass points – how hard could it be?
We had a simple idea, to visit the four compass points of France to raise money and awareness for the Bone Cancer Research Trust. Our group consisted of myself (Harley-Davidson FXSTI), Bryan (VFR1200), Graham (R1100S), Robert (R90S) and Robert (Diversion 900). We were five old men on oldish bikes, facing 3000 miles in 10 days. Read on.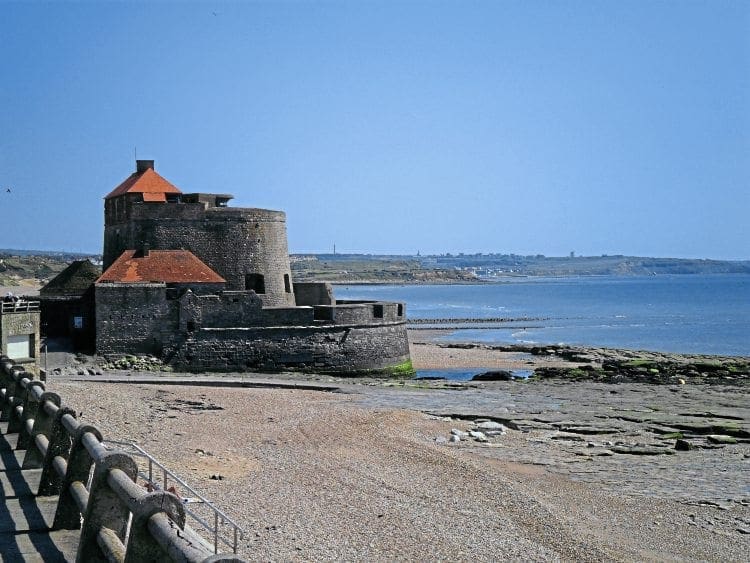 DAY 1
A bright and early start from our base camp, the Homme Vert Bar in St Pierre-sur-Orthe. We make good progress for all of 80 miles before Robert pulls up with a rear puncture. "Golly, how inconvenient," we thought, or words to that effect. One can of tyre foam later and we're away, Robert taking it steady for all of 10 miles before deciding that it's fine and resuming his usual, erm, 'enthusiastic' pace.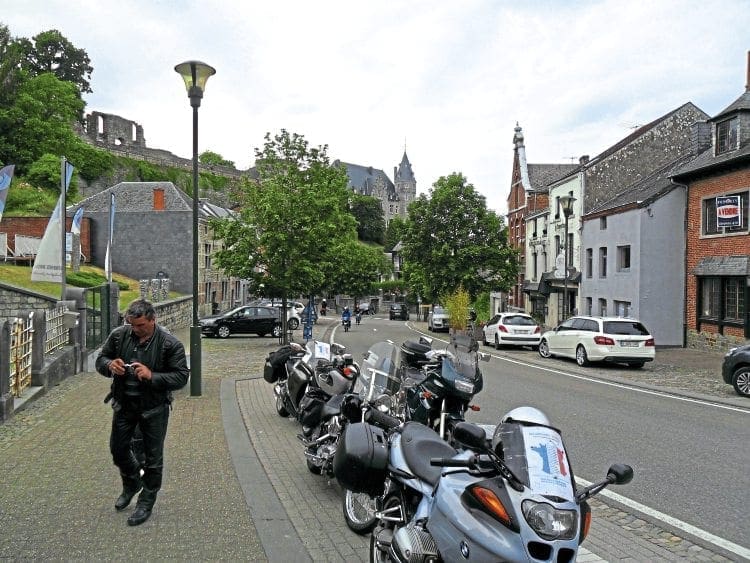 We made it across to the most westerly point around tea time, which the locals assure us is Plage de Ruscurnonoc near Plouarzel. After a couple of photos it's an easy ride to our hotel at Morlaix where Robert's Yorkshire charm somehow persuades the manager to give us free beer all evening — and people say he talks too much…
DAY 2
An easy run up to Deauville today so plenty of time to take in the coastal routes and admire the Brittany countryside. Our only time constraint is to reach Caen by around 5pm to get a new tube fitted to Robert's BMW, one of the few replacement parts he's fitted since buying it new in 1975. As a true Yorkshireman though, he did try to negotiate a trade-in price for the old tube. After all, it only had the one hole.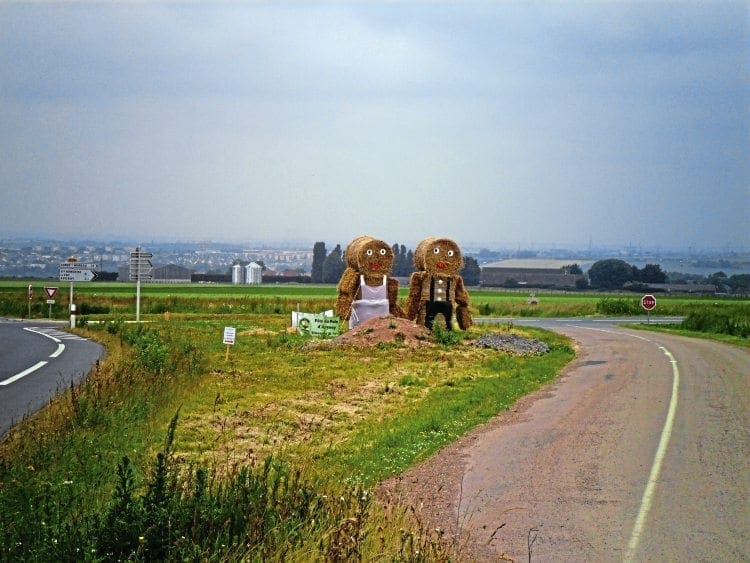 DAY 3
We follow the coastal route all the way to Dunkirk today, which makes navigating so simple – sea on the left and fields on the right and you're doing okay. We got to Dunkirk quite early so headed up to the most easterly point at Bray Dunes for a photo call.
DAY 4
Today we're heading from the most northerly point in France towards the most easterly, and if you draw a straight line between those points very little of it is in France. Instead it passes through Belgium, Luxembourg and Germany, and so will we.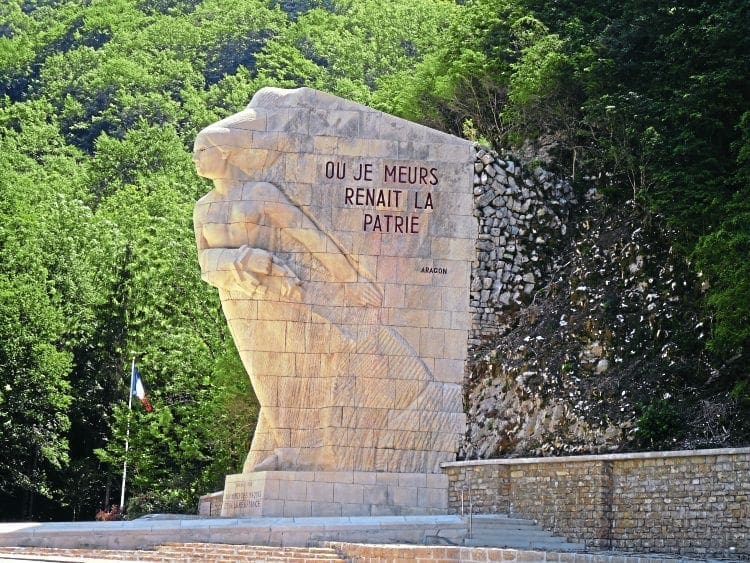 The shortest daily mileage of the trip today but probably the hardest, as this area down the border of France and Belgium is very industrialised – lots of towns to pass through, lots of chances to get separated at traffic lights and busy junctions. It did lead to what for me was the funniest moment of the whole trip though, with Robert's 'please keep up' speech. In a genuinely funny parody of everything that's best about Monty Python we were treated to a heartfelt appeal to 'please keep up' in a long drawn out speech that used 'please' as every third word. Except that Robert didn't say please – MSL can't print what he did say, but it starts with an F…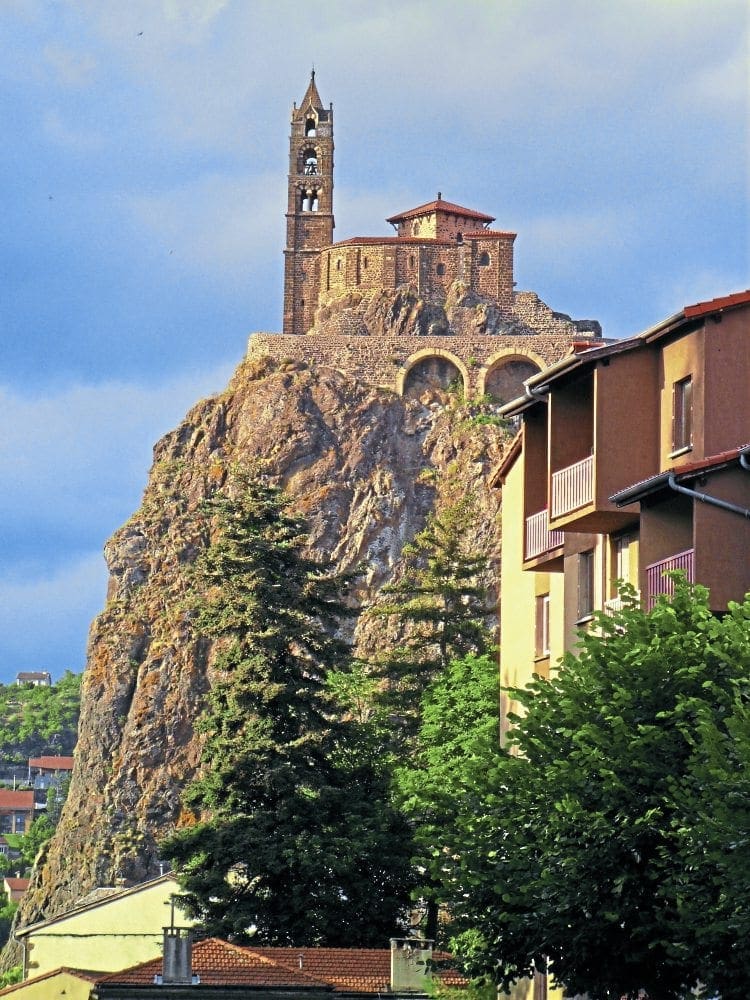 Anyway, after that we kept up and ended up in Han sur Lesse for the night.
DAY 5
The only rain of the trip this morning, but a beautiful ride through some fantastic scenery, and great biking roads, including a run down the Mosel Valley. We crossed back over the French border at Wissembourg, only 20km from the eastern point.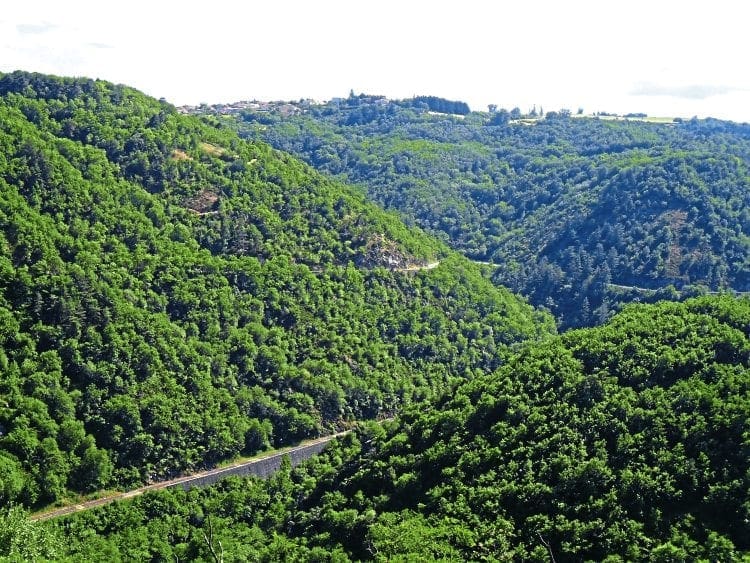 Robert had led the way up to now, having kindly offered to sort out the first half of the route. Of course after the now famous 'please keep up' speech I did feel the need to point out that from now on they'd no longer be chasing a 60-year-old man on a 40-year-old BMW but a fat old man on a Harley, so how embarrassing would it be to not keep up now?
DAY 6
After a photo call at Lauterbourg, the most easterly town in France, we're on our way south to Mulhouse. When we first started planning this trip I thought a day, or at least an afternoon off the bikes at the halfway stage would be a good idea. We were in Mulhouse by lunchtime, plenty of time to find some digs for the night and maybe visit the famous Schlumpf museum in the afternoon. Several circuits of the city centre later and we discovered that there was a music festival in town and every hotel within a 10-mile radius was full.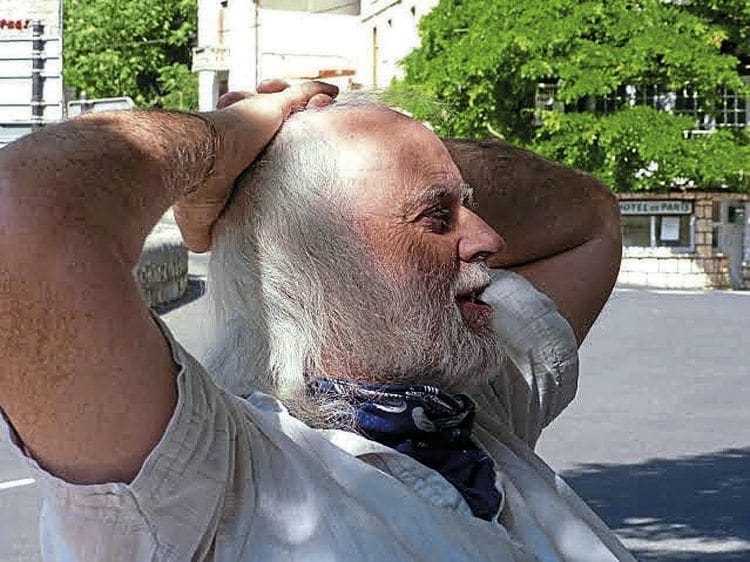 Plan B then, so we dropped down from Mulhouse, skirted round Belfort and headed south through the mountains. Lots of steep climbs and hairpin bends were just what we needed after the traffic of Mulhouse city centre. We finally pulled up in Pontarlier, about 10km from the Swiss border after what turned out to be one of the most enjoyable days riding so far.
DAY 7
Does biking get any better than this? We're running down parallel with the Swiss border for much of today, fantastic roads and stunning scenery. Following my usual regime of avoiding motorways we pass through some beautiful little villages along the route, but we have to stop for a photo when we reached a village called Alex.
Alex was my nephew, and his death from bone cancer last year was the motivation to do this trip and raise some money for the Bone Cancer Research Trust and hopefully raise awareness of this awful disease so they can raise even more.
DAY 8
More amazing roads today, and we stop for coffee at Sainte-Enimie before running down the Gorge du Tarn to Millau. We decide to head to the bridge viewing point and of course it's at the top of a very steep hill with lots of very tight hairpins, lots of clutch slipping (except for Bryan, who hasn't got a clutch lever on his VFR, oh how he laughed! Still, probably easier coming back down, eh Bryan?).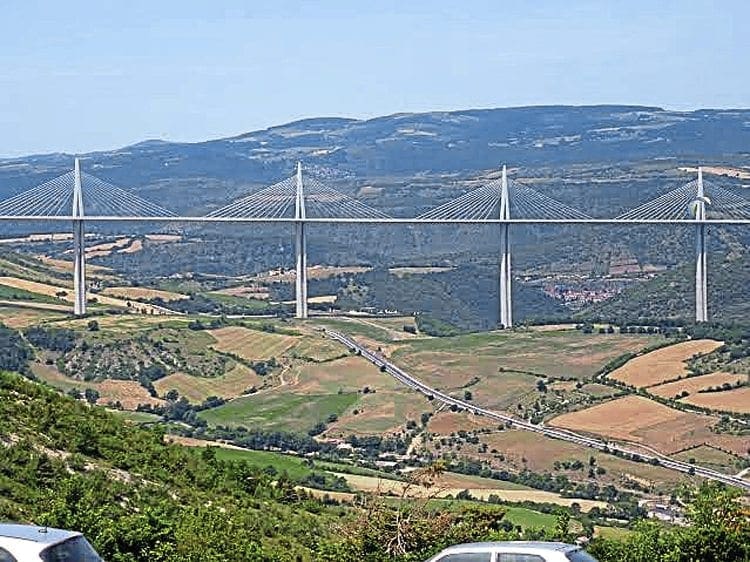 From here we ran down the valley and under the massive bridge, and kept heading south using only the yellow roads on the Michelin map, the ones with the green squiggly lines alongside them. Eventually stopping at Thuir for the night, we dine al fresco with a jazz quartet for entertainment – nice…
DAY 9
We're only about 50km from the most southerly village in France when we set off this morning, and if we hadn't taken a wrong turning which took us 10km up a very steep, narrow, pot-holed, rock and gravel strewn, hairpin infested goat track, we might have managed to get there and take the photos before lunchtime. Good fun though!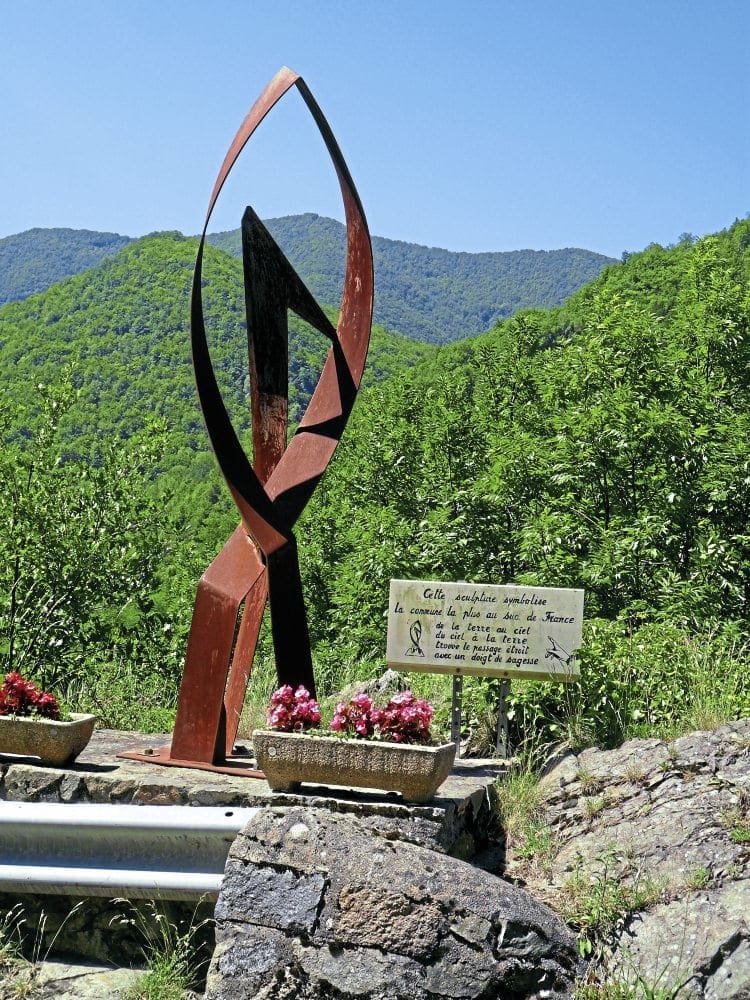 So, we made the southern point, took the photos and headed north again. I was trying to push on a bit today so that we'd have a shot at getting home in one leg the next day, but in the event we'd wasted too much time playing in the mountains and had to call it a day at Albi — it would be a long day tomorrow.
DAY 10
We knew it would be a long ride today, but too close to home to bother stopping another night. We stopped for food and coffee about 3pm and then settled into a long afternoon, pulling up again in Chinon on the banks of the Loire for another cuppa.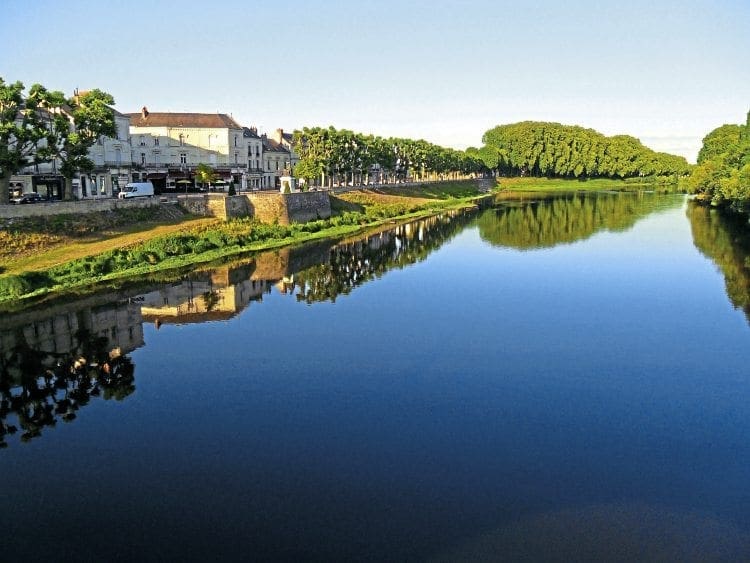 Leaving Chinon sometime after 8.30pm we head for home. It's one of those glorious evenings you get on a bike occasionally, chasing the setting sun, though it is a bit chilly for the last hour after the sun went down. We arrive back at our start point in St Pierre at 11.12pm, still buzzing from a great day's ride.
THE RESULTS
We covered 2891.6 miles all together, so we're trying to raise £2891.60. Most days we didn't stop till after 7pm, some were later, but there was always time for a good meal, a few drinks and a serious amount of micky taking in the evenings, although we did have waiters sweeping up and stacking tables around us more than once.
We all suffered a few aches and pains, but that's nothing compared to the suffering a kid with cancer has to deal with every day, so please don't forget the reason for our trip. If everyone who reads this article donates even £1 we'll pass our target easily, so please make a difference, and show those nice folks at BCRT what nice folks bikers really are.
Words & photography: Andy Havill
Donate…
To make a donation, please visit:
[googlemaps https://www.google.com/maps/d/embed?mid=1Jxqv57IjOT73sob3ZjXSXFfpMJI&w=640&h=480]