What happens if the motorail service due to whisk your bike down to Italy goes bust? You ride there instead.
This all began with a planning exercise based on a promise to my wife that our bike tour would be simple and relaxed, a reaction to a very cold and wet ride down the Route des Grandes Alpes the previous year. I booked the Autoslaap motorail service from Holland down to Livorno in Italy. We'd have an easy ride/ferry crossing to Croatia, then back to Italy via Slovenia to catch the motorail back to Holland. All booked, easy and relaxed.
A week before leaving I was talking to James Cargo about the possibility of shipping the bike to the USA the following year, when it arose that one of the motorail companies had gone into liquidation — the gentleman didn't know which one, but thought it was based in Holland…
After getting up off the floor and making a few calls and web searches I found he was absolutely right, and Autoslaap had indeed withdrawn their services. There was a rumoured white knight investor in the wings but that came to nothing. Headlines in This is Money, 'Thousands left stranded as one of Europe's last car train services closes down' certainly did not help to alleviate the angst.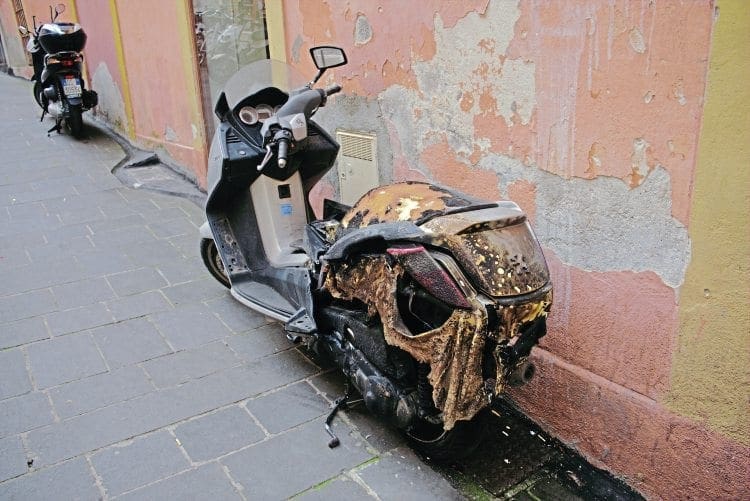 In our case it didn't leave us stranded in Italy, but it did leave us with a complete trip planned and paid for, essentially starting and finishing in Italy and no way to get there or back within the time we both had booked off work. As far as easy and relaxing holidays went, this one was now looking a little off-base.
Then came the inevitable conversation with my wife. `You know that relaxed and easy trip I promised? Things have changed a tad and you're probably going to have to ride your GS an extra 1000 miles in two days and possibly over 2000 to get back home again!' To be honest, she did take the news relatively well – thank goodness for a proportion of German practical genes.
Meanwhile, we needed a rapid rethink of our schedule. We already had a hotel booked in Calais for the night of the 14th, and managed to book another at short notice at Macon, so two long days would see us in Dovadola, northern Italy, to get us back on schedule. This would mean using the Mont Blanc tunnel, which is incredibly long and dried out my contact lenses, so I had to choose between seeing less and less or blinking the whole time like somebody with a massive tic, As for getting home, it would have been pushing my luck to negotiate an extra 2000 miles riding, but we were able to book places on Fly-Bike-Fly, from their base just north of Nice.
STILL WORTH IT
Even after all this hassle the trip was really great and worth doing. Some of the most amazing roads we found were discovered thanks to taking the wrong turn and we even managed to ride on what the locals called 'The University for Bikers'. It wasn't half bad.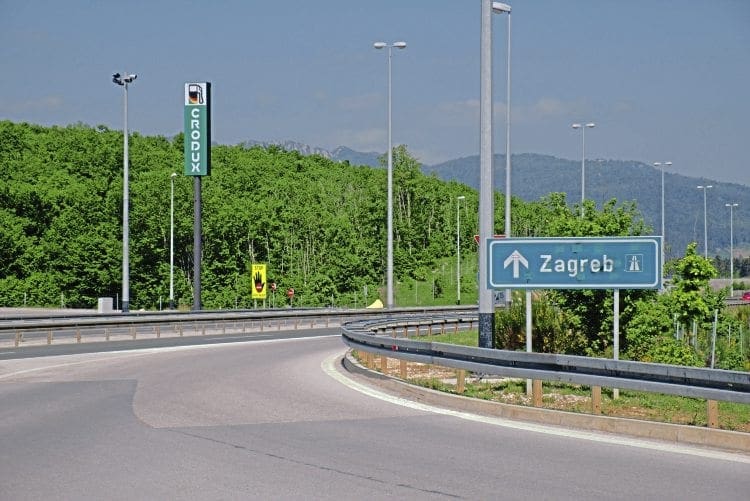 We met some fantastic people of all nationalities, and having a bike is one of the greatest ice breakers. Croatia was a revelation, with an absolutely amazing and well-kept toll road, the Al. They even clean the walls of the tunnels with big brushes and I swear the highway is air-conditioned – as we exited the toll gates, the temperature increased from a perfect 21°C to a hot 28°C.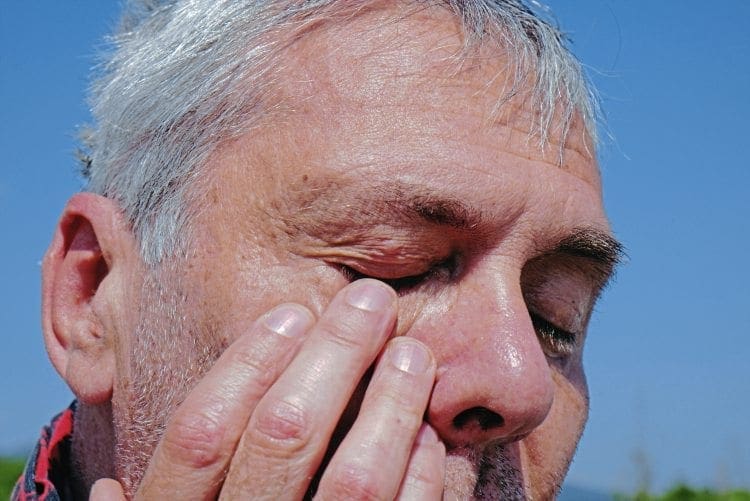 Some things were a challenge, having mostly toured in the UK and France before. Travelling through several different countries and learning how seemingly easy operations can become very difficult if you don't speak the language or know the procedure. Oh, you have to pay for your food first at the counter in Italy, never mind being allowed to look what you can choose from before you decide…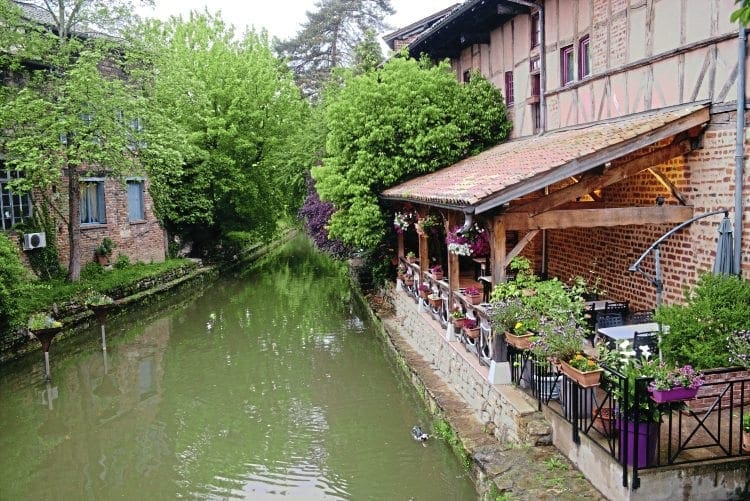 We rode through major weather extremes from massive heat to hailstones, snow and a tornado. In fact at one point the only vehicles on one of the major routes were some sturdy trucks and our two BMWs, gingerly riding over heaps of hail. We discovered the best fuel for us during the lengthy patches of bad weather and long days was a mix of isotonic drinks and toasties, but after two weeks we felt like we never wanted to see another toastie again.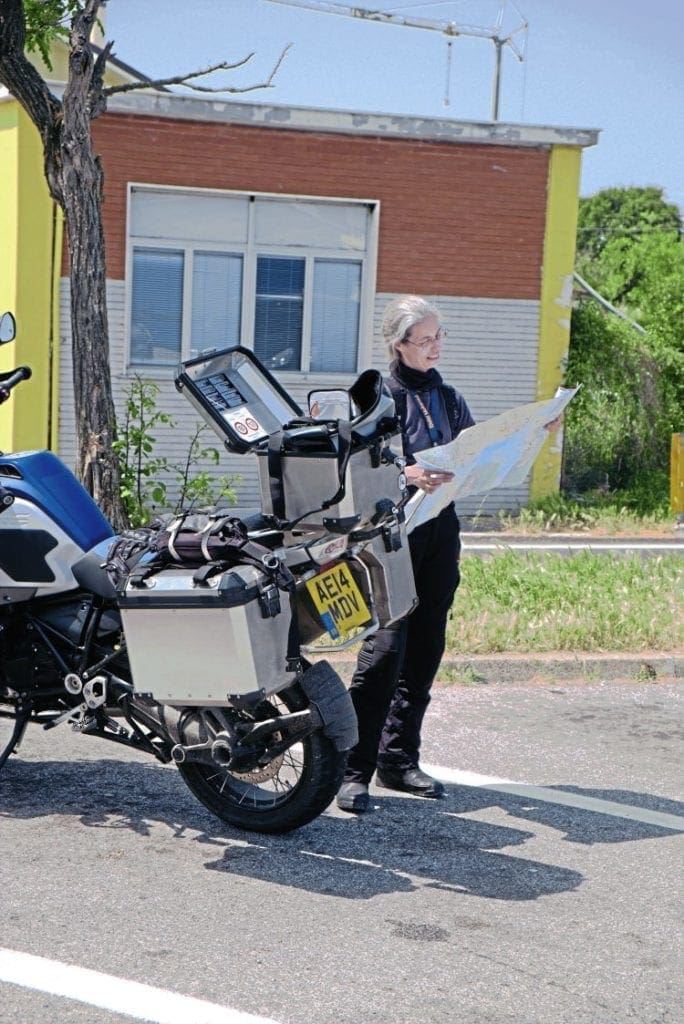 As our trip coincided with Formula One in Monaco and the film festival in Cannes, we filtered past millions of pounds worth of McLarens, Ferraris, Maseratis and the cheap and cheerful Porches (everything is relative). All the owners looking very nervous as those GSA panniers are a bit wide. Unscraped, we rolled up at the GEFCO depot, which acts as the French end of Fly-Bike-Fly. The guys there were great and left us to it with all the materials to pack the bikes onto the stillages. We then said goodbye to the R1200s (not to mention all our kit and luggage), which would be leaving the following week, and caught the bus to Nice to chill out one last day before flying home.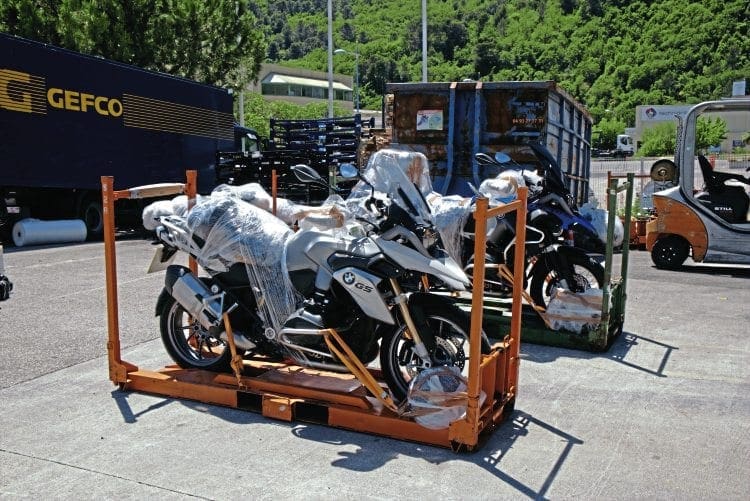 Put like that, it mostly sounds easy, though we did encounter a bit of weather before that hailstorm. The rain started just as we were leaving home, and at Maidstone Services one of the ladies at Costa Coffee took pity and gave us an industrial roll of tissue as we sat in our own expanding lake. It's safe to say that by the time we got to the hotel in Calais we were wet.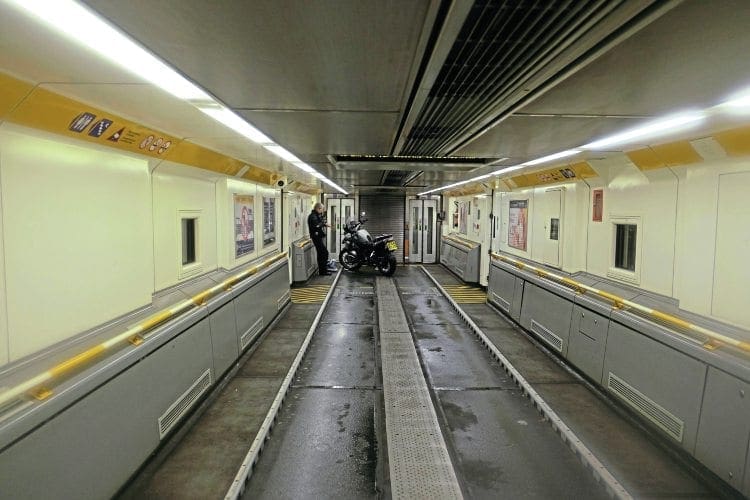 We mopped up as best we could and used the hairdryer to get the kit damp rather than wet for the next leg. The forecast next day didn't look much better, and you know things are bad when the receptionist wishes you 'bon courage'.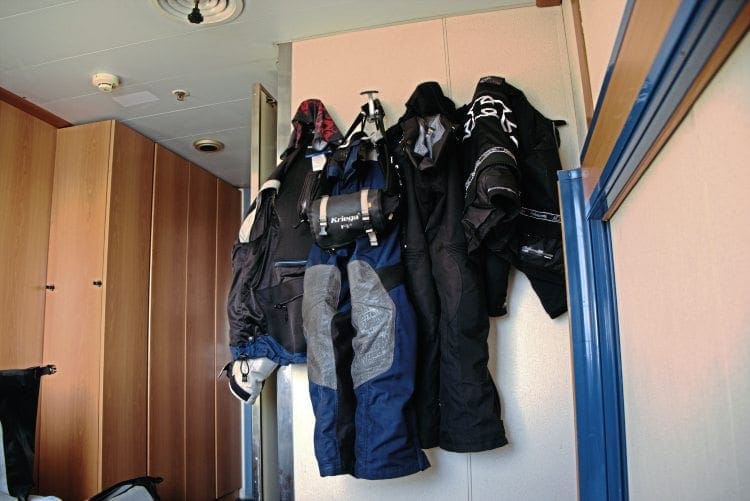 Things did start to get drier as we headed south but the temperature was still only around 9°C, and it was just starting to rain heavily again when we arrived in Macon. As always the French hoteliers were fantastic and even arranged undercover parking for the bikes. As a general rule, over the years we have found most hotels surprisingly happy to house our bikes under a roof, often offering a space in their own personal garage. By the time we reached Mont Blanc next day the sun was peaking (hurrah!) and exiting the tunnel next day, Italy greeted us with 22°C.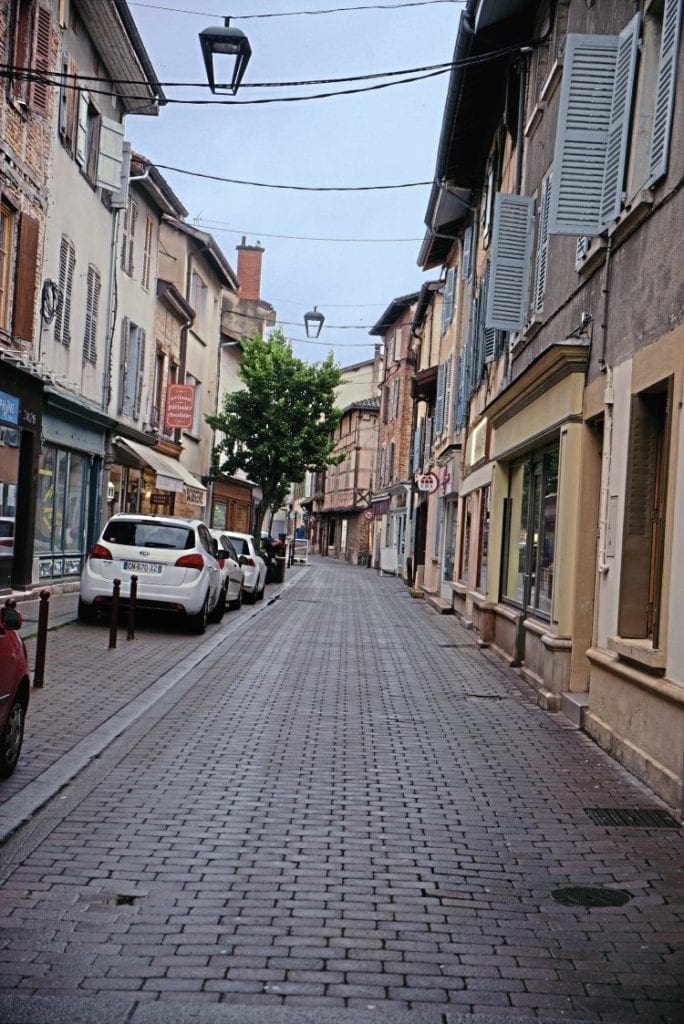 The ferry from Ancona over to Croatia was almost empty, the only real hazard in the queue being a slightly confused English driver manoeuvring a four-wheel-drive around the car park without any regard for motorcycles, clipping one of the parked bikes – all the French and Italian drivers had managed to avoid us.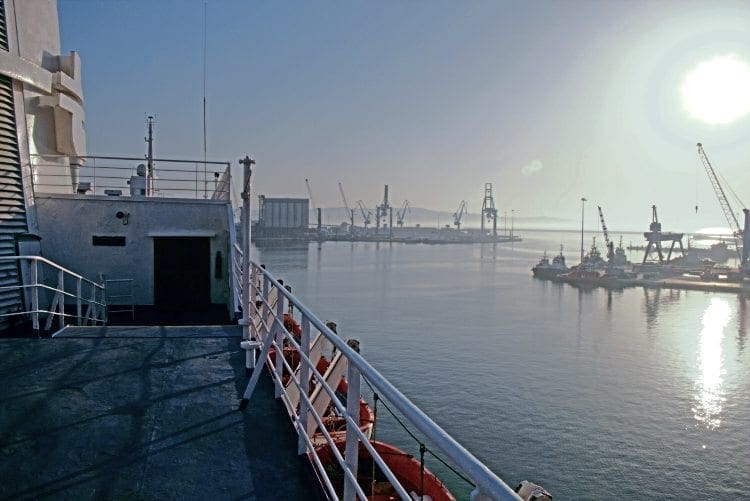 Other highlights were setting off from Split onto what can only be described as a very spectacular autoroute with industrial sized switchbacks. And it was still dry and sunny. Qpatija near the Slovenian border was fantastic and the hotel check in was brought forward by hours probably because we looked so rough and lowered the tone of the reception area. Back into Italy we stopped off in some exquisite walled cities, definitely not on the main tourist routes. In San Remo, we found a pizzeria by personal recommendation from one of the locals who walked us to the restaurant – he took pity on us since we were the only people he had ever come across unable to find a pizza place in an Italian tourist resort.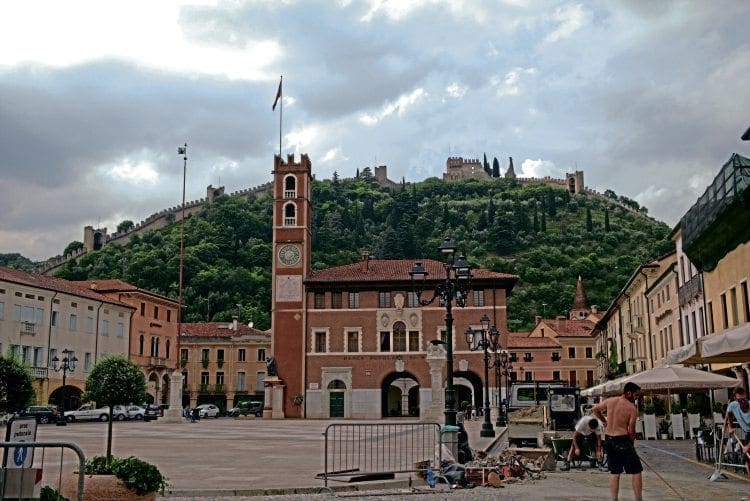 All in all, the trip was a total hoot, biking at its very best. Once we were back home, Railsavers did a fantastic job on keeping us up to date on getting our motorail money back, and the whole thing hasn't put us off doing something similar again, but maybe not next year…
Words & photography: Mike Dyson
[googlemaps https://www.google.com/maps/d/embed?mid=1KT8CP5xiacEZz5FA0XVqmuFaY6M&w=640&h=480]
The alternatives
The motorail service from Holland may be no more, but there are alternatives if you want to take your bike to southern Europe but don't want to ride all the way there.
Motorail trains still run from Dusseldorf (about two and a half hours from Hook of Holland or Ijmuiden) to Verona or Livorno. Prices from around £500 return for two people and a bike, including shared cabin on the overnight train (private cabins available). Motorail trains also run from Paris to Bordeaux, Frejus, Lyon etc. from £422 two people/one bike. Bikeshuttle is a newer alternative, a weekly truck service that leaves from Northampton and takes your bike to Geneva or Toulouse. Now in its third year of operation, Bikeshuttle looks more expensive, from £428 return, as you can't ride in the truck and still have to fly or train yourself to the other end. But it does avoid the ferry/tunnel and riding to Paris or Dusseldorf.
For further information, visit: http://www.railtravelshop.com/motorail