One of the dozens of small motorcycle manufacturers which flourished in post-WW2 Italy, Bologna-based Mondial set itself apart from its rivals by winning ten road racing World Championships in the 125cc and 250cc Grand Prix classes between 1949 and 1957.
It scored five Riders crowns and five Manufacturers titles in just eight years, during which the forward-looking company was the first to use a disc brake on a bike, as well as desmo valvegear on a motorcycle engine.
Designed by Alfonso Drusiani, the little dohc Mondial 125 single turned convention on its head by defeating the lightweight two-strokes already predominating in the smaller road racing classes to win three successive World titles in 1949-51, featuring the same bevel-gear drive system to overhead camshafts that'd later form the basis of the better-known Ducati singles. By no coincidence, legendary Ducati designer Fabio Taglioni worked for two years at Mondial under Drusiani, before moving across Bologna to the rival Ducati factory in 1954.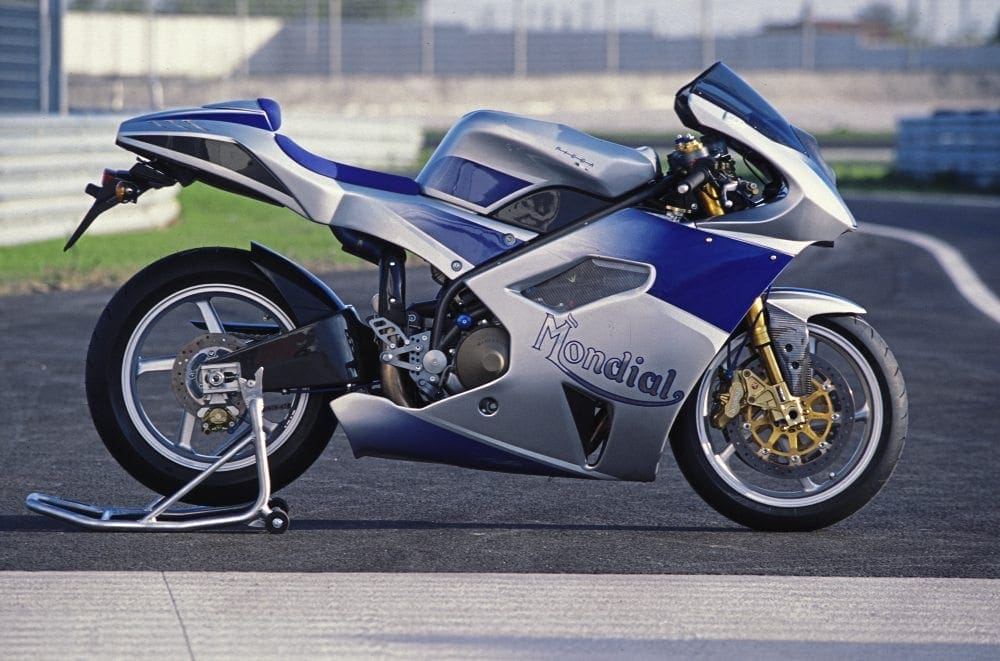 Indeed, inspired by that year's Formula 1 World title-winning desmo Mercedes-Benz engines, it was actually Mondial which was the first to design its own prototype desmodromic motorcycle engine, before any Ducati ever featured positive valve operation.
So advanced were its little racing singles that Mondial went three full seasons without ever being beaten in the 125GP class, and although their MV Agusta and NSU rivals then enjoyed a short spell of supremacy, in 1957 the company bounced back to scoop both 125cc and 250cc GP World titles in the same year, thanks to flamboyant Italian Tarquinio Provini (125) and more downbeat British ace Cecil Sandford (250).
But at that season's end, Count Giuseppe Boselli – who founded the Mondial company back in 1929 together with his three younger brothers, hence the marque's full correct title of F.B. Mondial, standing for 'Fratelli Boselli' – pulled Mondial out of GP racing in conjunction with Moto Guzzi and Gilera, in a secret deal whereby the three companies that between them had won all four GP solo World titles that year, stopped racing.
Though it continued to remain a bit player in the Italian bike market, Mondial was only ever a hobby for the aristocratic Boselli family, whose main income came from huge farming estates in the countryside south of Milan. The company never built any motorcycle larger than 250cc, but a time when its Italian rivals produced economy lightweight two-strokes and scooters, Mondial built high-quality sporting motorcycles.
Mondial was much smaller than the large Moto Guzzi, Gilera or Benelli concerns, and was more of a boutique manufacturer, specialising in high-performance, low volume, largely hand-built smaller-capacity models, with average production ranging between 1,000- 2,000 units per year.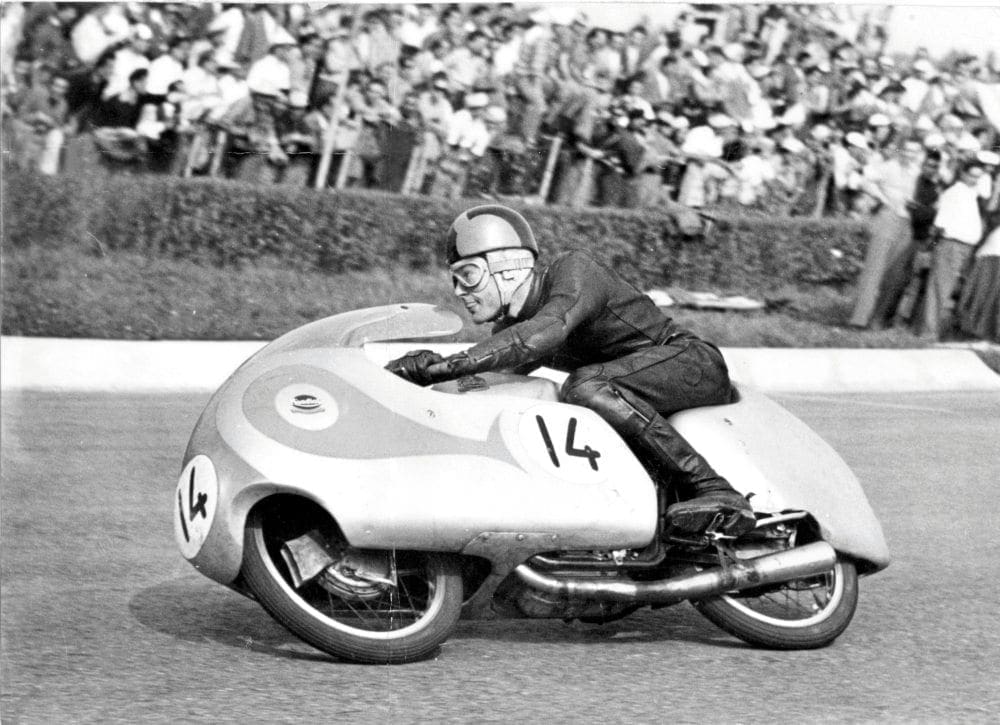 But its sporadic existence wound down in the late '60s with a range of 50cc mopeds which Count Boselli promoted by sponsoring the Villa brothers in Italian road racing aboard their self-built two-stroke specials, re-christened Mondials for that purpose even though the company's own race shop had been shut down early in 1958.
But in 1992 the marque resurfaced, thanks to the enthusiasm of Count Boselli's eldest son Pierluigi, who developed a very competitive 560cc KTM-engined Mondial Supermono racer which enjoyed considerable racetrack success.
He also developed a prototype range of stillborn 125cc two-stroke streetbikes, which however never made it into volume production. The Argentinian company of the same name then producing scooters, had no connection with the Italian bike firm.
In 1999 the use of the Mondial name was acquired from the Boselli family by Roberto Ziletti, a Brescia-based graphic arts magnate whose privately-owned Lastra Group had seven factories in Europe, India and the USA, and a global workforce of over 1,100 employees. Lastra would shortly acquire the worldwide graphics arts division of Mitsubishi Corp., further cementing its position as a world leader in the sector.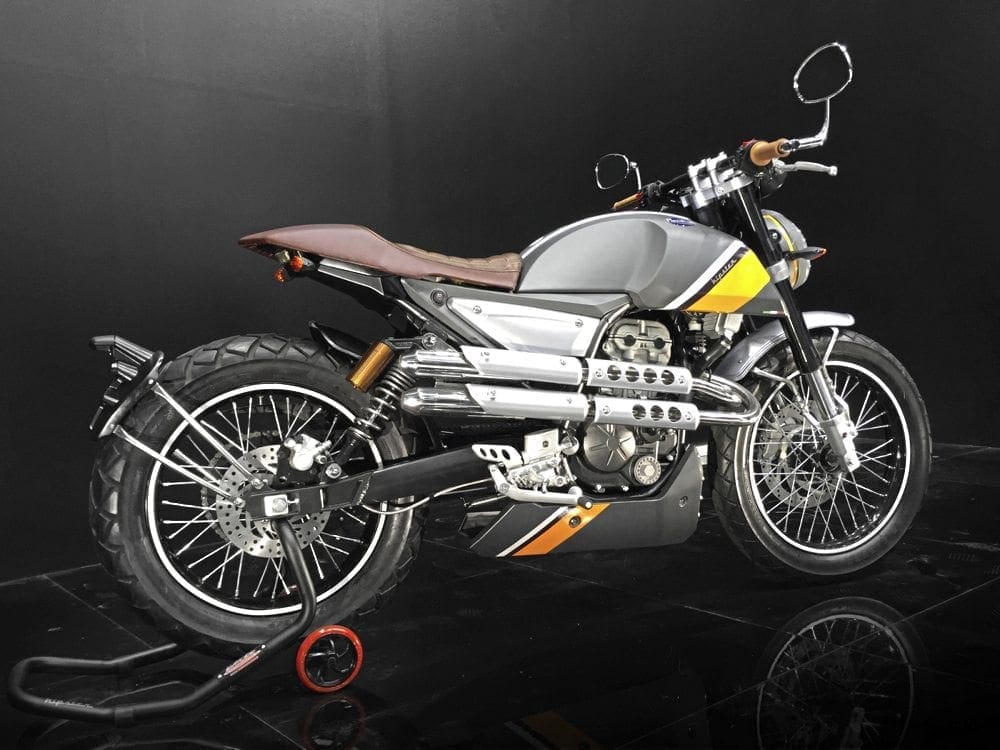 An avid motorcycle fan, who'd raced motocross in his youth before devoting himself to a business career, Ziletti had long harboured a dream to own his own motorcycle company, especially one with a glorious racing heritage. Having agreed the lease of the Mondial name from Count Pierluigi Boselli, in 2000 Ziletti asked Honda to supply engines from its World Superbike title-winning SP-01/RC51 V-twin to power the new Mondial Piega 1000 model.
Honda agreed, but only because it felt a sense of honour to do so, since back in 1958 Count Boselli's father had granted Soichiro Honda's request to supply him with one of his '57 World Championship-winning Mondial 125cc racebikes, which for that reason is today the first motorcycle you see on entering the Honda Collection Hall museum at its Motegi racetrack. This was the first time Honda had ever allowed a firm to use its engines for their customer products, and all augured well when the first Piega bikes produced at Mondial's new Arcore factory near the Monza autodromo were favourably reported on when ridden by the world's press.
But with production started, and around 35 Piegas delivered to satisfied customers, Roberto Ziletti received an offer he couldn't refuse to sell Lastra to the giant Belgian-based Agfa-Gevaert conglomerate. Unfortunately, this was contingent on his assuming operational control of the combined company, Agfa Graphic Italia.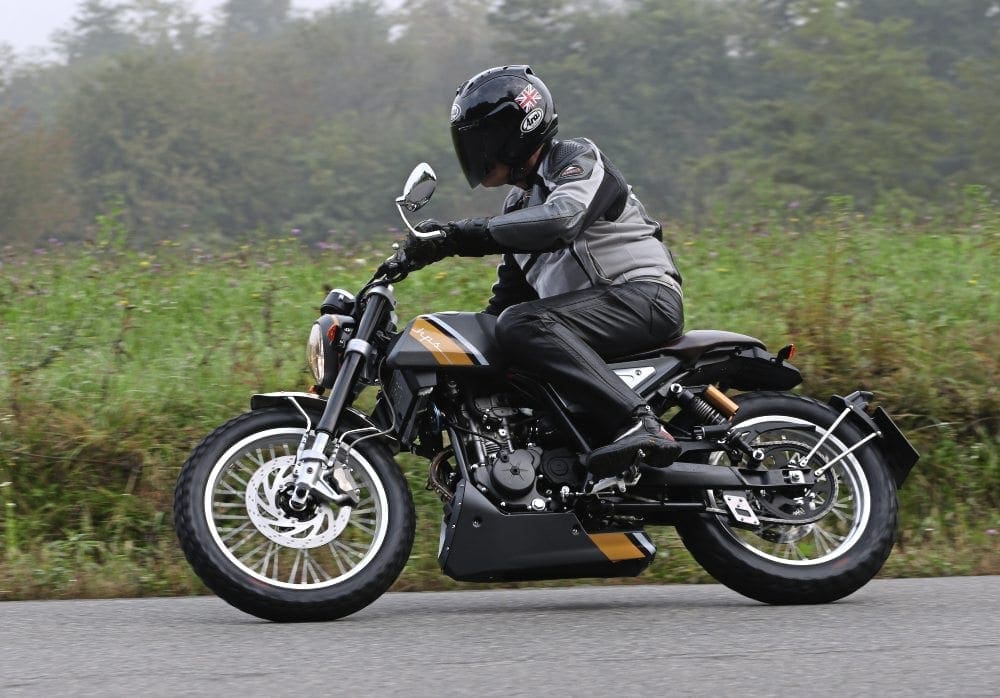 This left him with no time to continue running Mondial in his spare time, nor the VOR offroad marque he had recently also acquired. Roberto had spent more than 11 million Euro bringing Mondial this far – although to place this in perspective, the Lastra Group had a turnover exceeding 500 million Euro in 2004. But after failing to sell the operation to a Swiss company he'd offered it to, Ziletti placed Mondial in the hands of the Monza bankruptcy court in July 2004, and although a local company acquired what remained of the Piega project, the rights to the Mondial name reverted to Count Pierluigi Boselli.
He has now leased them once again, this time in 2014 to Cesare Galli of Pelpi International, to develop the 125/250 Hipster models now in production bearing the FB Mondial name.