Founded in Bologna in 1937 by Alfonso Morini, Moto Morini was a small but prestigious family concern whose sporting flair brought it widespread respect as an underdog capable of defeating much larger and more prestigious brands, leading to deserved commercial success.
The most famous Moto Morini racer was the bike universally recognized as the world's ultimate four-stroke racing single – the 12,000 rpm 37bhp twin-cam 250cc Grand Prix contender on which in 1963 Morini's solitary works rider Tarquinio Provini came so close to wresting the 250GP World title from Jim Redman's four-cylinder Honda. By then, Morini had established a loyal following for its 125/175cc sporting singles like the Rebello, Settebello, and Corsaro. Giacomo Agostini actually began his racing career on a Morini, attracting the attention of Count Agusta by winning the 1964 Italian 250 title on one, before switching to the far wealthier MV team. By the time he passed away in 1969, Alfonso Morini could be well satisfied with a lifetime of two-wheeled achievement.
Moto Morini's management was taken over after his death by Alfonso's daughter Gabriella, who wisely diversified the company's model line upwards in 1973, by introducing the family of bikes powered by the ultra-distinctive Heron-headed 72º V-twin air-cooled hi-cam pushrod engine developed by the firm's new chief engineer, former Ferrari designer Franco Lambertini.
Debuting in 350cc form with the 3½ Strada, with later 500cc V-twin and spinoff 250cc single-cylinder variants, more than 85,000 of these unique, groundbreaking motorcycles were built over the next two decades, gaining Moto Morini a loyal following around the world. It was the first volume production streetbike from any manufacturer to be fitted with any one of electronic ignition, toothed belt camshaft drive, dry clutch and six-speed gearbox.
The Canguro trailbike which followed later caught the same dual-purpose off-road wave as Honda's Africa Twin, and surfed the company to secure showroom success. But, although profitable, Morini's small production volume of around 10,000 bikes a year wasn't capable of generating enough capital for the rising costs of developing a new range of bikes, and after an abortive attempt in 1981 to produce an 84bhp Turbo version of the 500cc V-twin, Gabriella Morini sold the company to the Castiglioni brothers' burgeoning Cagiva empire in 1987.
The Castiglionis couldn't resist the chance to acquire such a historic marque, especially when it came with such a fine piece of real estate attached to it as the Moto Morini factory located in the midst of what was by then a prime Bologna residential suburb, just a couple of kilometres from the Ducati plant they already owned.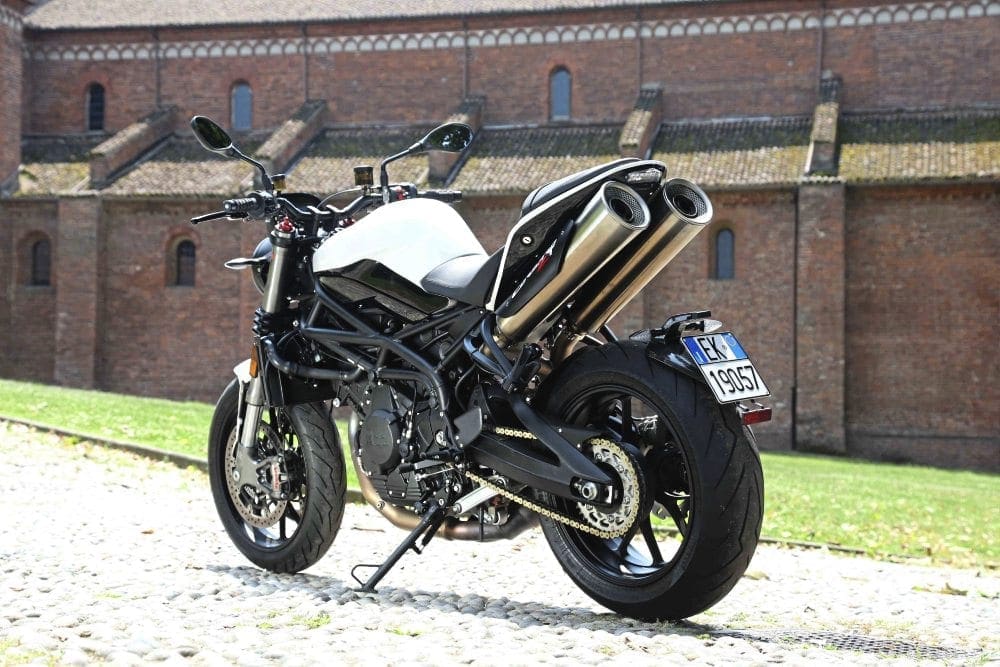 They commissioned design guru Massimo Tamburini to produce a modern sportbike addition to the V-twin Morini range, which duly arrived in 1988 as the full-enclosure Dart, closely modelled on the same designer's Ducati 750 Paso and 125cc Cagiva Freccia. But while Morini's Excalibur custom models continued to sell well, the Dart's pushrod air-cooled engine was too archaic to appeal to the sportbike customer, and although Lambertini already had its successor up and running on the dyno in the form of a liquid-cooled fuel-injected 720cc otto valvole 67º V-twin of advanced design, the rival Ducati faction in the Cagiva empire headed by Massimo Bordi ensured all the Castiglionis' development cash was directed towards its own 851cc desmoquattro V-twin design.
Starved of funds, the new Morini V-twin motor died a death, Lambertini joined Piaggio to design scooters, the Morini factory was redeveloped (netting a tidy profit for Cagiva, helping refuel Ducati's revival), and Moto Morini production petered out in 1992.
American investment house TPG's acquisition of Ducati from Cagiva at the end of 1996 brought Morini with it, leaving them to find a buyer for a marque they'd ended up owning by default. A sale was concluded in 1999 to Morini Franco Motor/MFM, founded in 1957 in Casalecchio, a Bologna suburb, by Alfonso Morini's nephew Franco. Producing over 100,000 engines a year, mainly for scooters, MFM also manufactured Benelli's range of three-cylinder motors, as well as the Bimota 500cc Vdue two-stroke engine.
In 2003 a joint venture to relaunch the Moto Morini marque was formed between MFM and the three locally-based Berti brothers, keen motorcyclists as well as successful industrialists. The Bertis took 50% of the new company, with MFM boss Maurizio Morini bringing the Moto Morini brand to the table. The marque's former chief engineer, Franco Lambertini, had already joined MFM from Piaggio in 1997, and quickly developed the all-new 1,187cc 87º V-twin CorsaCorta engine powering the Corsaro 1200, the reborn marque's first model.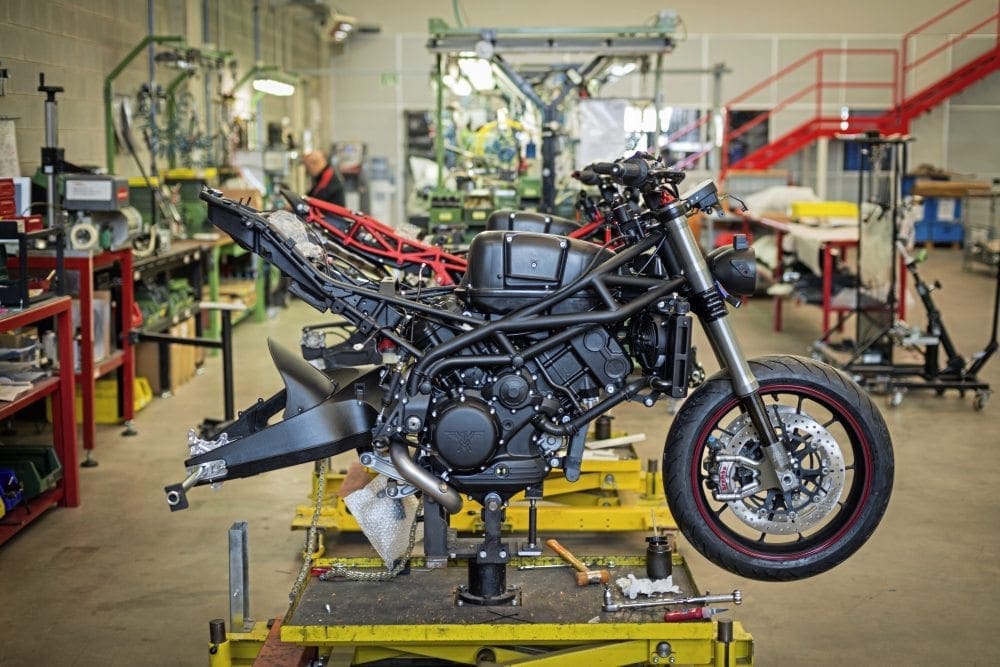 The Corsaro and its later 9½, Granpasso and Scrambler sister models established a well-earned reputation for muscular performance and mechanical reliability, which saw the Corsaro win successive Naked Bike magazine shootouts against its two- and three-cylinder competition. Indeed, the Moto Morini CorsaCorta motor was the first of the new generation 1200cc V-twin engines, setting a trend later followed by Ducati, Buell, KTM and Aprilia which was subsequently recognised on the World Superbike stage.
Having re-established the Moto Morini marque with a sound product and solid corporate structure, the Bertis accepted Maurizio Morini's offer to cash in their share of the business in January 2007, transferring their half of the JV partnership to him, and exiting the motorcycle industry. Moto Morini was now back in the hands of the family which founded it – just in time for its future existence to be threatened by the imminent world economic debacle.
The company went into voluntary liquidation in September 2009, and was sold by the liquidator in 2011 to two Milan-based entrepreneurs, banker Sandro Capotosti, then 58, and investor Ruggeromassimo Jannuzzelli, 51, each an enthusiastic owner of quite different Moto Morini V-twin models – Capotosti a new Granpasso 1200 adventure tourer, and Jannuzelli one of the classic Morini 3½ V-twin models. Production restarted in April 2012 in a new, much smaller 3,000m² factory south of Milan, with the debut of a new model, the Rebello 1200 Giubileo, to celebrate Moto Morini's 75th birthday.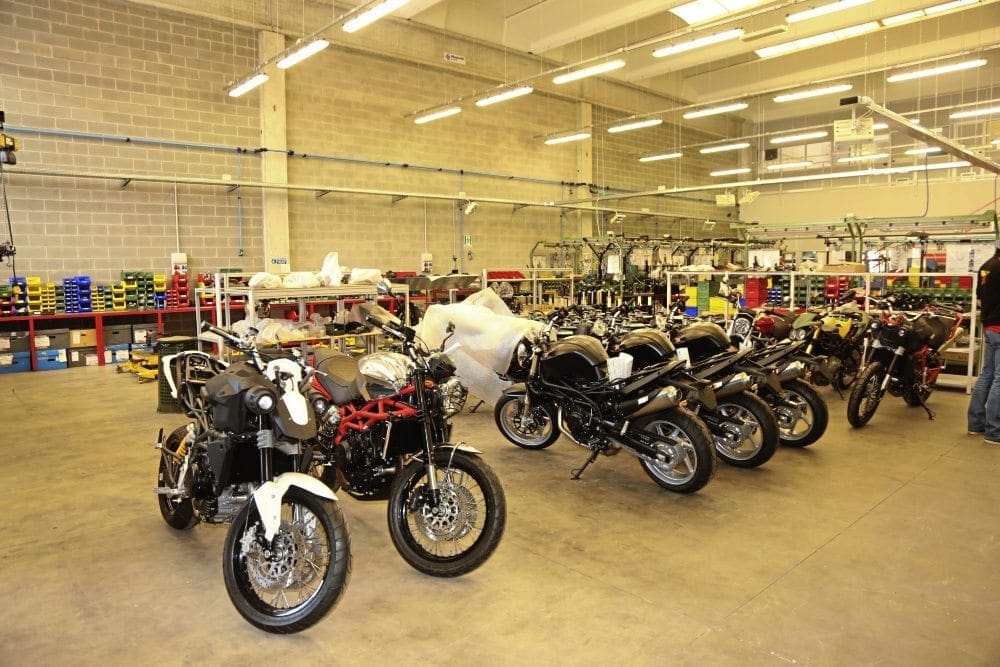 Up to its temporary closure in 2010, Moto Morini had manufactured 4,000 bikes during its five years of existence after being relaunched at the end of 2004, with a maximum of 1,600 bikes produced in any one year – albeit with a high level of customer satisfaction.
In 2016 Jannuzzelli took 100% control of the company, and has continued to invest in new models while addressing the single biggest hurdle to Moto Morini's future success: making potential customers aware of what many consider to be the best-kept secret in today's motorcycling marketplace….