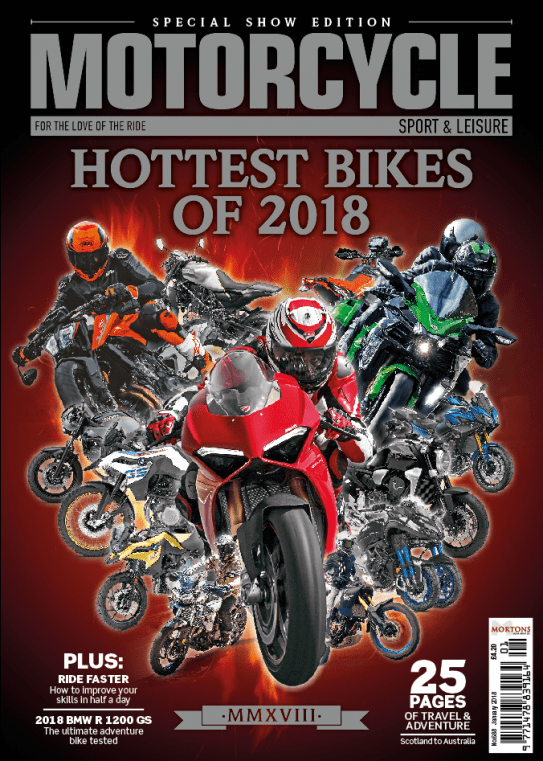 The latest issue of Motorcycle Sport & Leisure is out now. Get yours at any discerning newsagent or subscribe to get yours delivered to you each month.
Here's a quick summary of what's inside this issue…
Article continues below…
Advert
---
Enjoy everything MSL by reading the monthly magazine, Subscribe here.
---
NEWS & OPINION
Show news
Latest kit
Your letters
Subscription offer
Leon Mannings: Bad air bubble
Maynard Hershon: Hailwoods, Spencers and us
The High Sider: International playboy bike racers? No thanks
TOURING & ADVENTURE
Touring news
Day ride: Secret escape to Scotland
Richard Millington: Slow down please
Mid ride: The grand ride to Aida
Long ride: From Australia to Amsterdam
Events calendar
Adventure advice: Planning and paperwork
ROAD TESTS
Ducati Diavel Carbon: Can you tour on it?
BMW R1200GS: The ultimate adventurer tested
Yamaha X-MAX 400: We ride it to France and back
Suzuki V-Strom 1000XT: Two-up touring test
Classic test: 1982 Laverda Montjuic Mk2
KNOWLEDGE
Keeping it clean: Make your bike shine
Christmas gift guide: Looking for a biking present?
Ride faster in half a day: Ron Haslam gives you wings
Winter gloves: Quick buyer's guide
Desert island bikes: Nick Sanders picks his favourites
Tried and tested: biking essentials put through their paces
Kevin Cameron: Petrol becomes irrelevant
Tony Carter: Throw us a ball!