Need an excuse to get out and explore on your bike? Well, Motorcycle Sport and Leisure magazine have ten of them!
Whether you want to discover the most un-spoilt corners of Patagonia, or maybe you fancy seeing more of the beautiful scenery the UK has to offer, these great adventures have it all…
On Any Day Adventures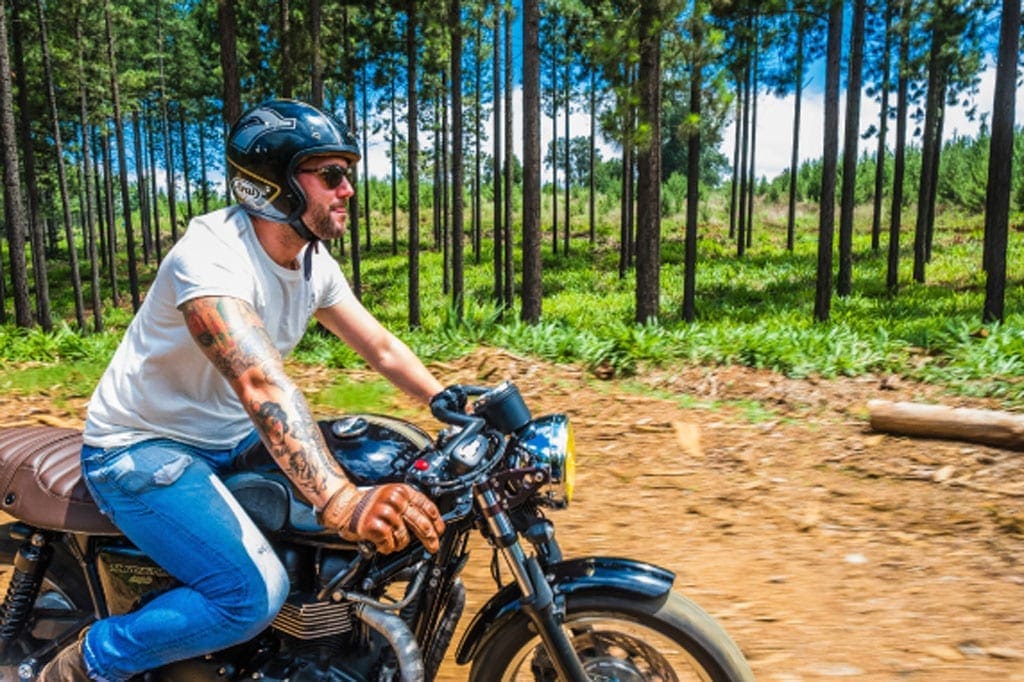 On Any Day Adventures is a retro motorcycle adventure touring company based in Pretoria, South Africa. Their purpose is to take all that they love – riding, rock music, art, food and above all, true timeless classic retro styling and combine it with the richness of experiencing South Africa and all its tradition.
On their One-Day and Multi-Day Adventures, you can expect an adrenalin rush combined with the unbridled freedom one can only experience once you have truly tasted the vast openness of the South African landscape.
They take you off the beaten track to see the real South Africa, taste its authenticity, and hear the stories told by those who tended to the grass that epitomises their roots all whilst enjoying the modernity of a classic motorcycle adventure. It truly is a beautiful dichotomy, all on modern classic Triumph Bonnevilles!
---
Moto Aventura Chile
Patagonia is a remote, incredibly beautiful region spanning Chile and Argentina. It is a true wilderness, sparsely populated by humans and home to puma, guanaco, penguins and the mighty condor.
It possesses contrasting landscapes with the snow-capped peaks of the Andes, coastal inlets in Chile, turquoise lakes, the Patagonian Desert, blue glaciers and forests. Its beauty is unquestionable and unique. Join MotoAventura Chile on a 'fascinating motorcycle tour.'
The route crisscrosses the Andes on a return trip from Chile to Argentina, visiting the working Estancias, remote lake-side lodges, tiny German-speaking communities as well as better known locations. Also, the route checks in at El Calafate, across the infamous Straits of Magellan to Tierra Del Fuego, which translates to the "Land of Fire."
This route finishes at Ushuaia, the southernmost tip of South American, nicknamed "The End of the World." The route includes approximately 450 miles of gravel roads along the Carretera Austral and the infamous Ruta 40. Riders will travel through the Argentine Lake District and over the Andes.
---
Ride Down South
Every trip is a story. This is one you'll tell for the rest of your days. Whether it's riding Namibian gravel roads under vast African skies, twisting along hardtop coastal roads or encountering Africa's magnificent wildlife at the Kruger National Park, Ride Down South have some epic rides lined up for 2020 and 2021.
The classic Honda Africa Twin 750cc bikes are comfortable and fun to ride, supremely reliable and capable of handling anything Africa can throw their way.
Ride Down South is owned and operated by Andrew Vaughan; a qualified mechanical engineer and adventure motorcycle guide. Andrew has over ten years of experience in leading adventure motorcycle tours in Southern Africa and as far north as Rwanda.
The team will listen to your needs and create a customised tour for you. Ride Down South have been riding these roads in their backyard for years, discovering some amazing places and secret spots. They can't wait to share them with you.
---
Motorcycles Tours Wales
Discover the beauty of North Wales on two wheels with Motorcycle Tours Wales. Steve Dolan's aim is to show you and ride with you on the best roads Snowdonia and North Wales have to offer on the very best routes he has discovered.
Steve has helped in the organisation of numerous tours in France and Spain and helped in operating tours in Ireland and Germany. For just £395* for four nights based at the Waterloo Hotel in the picturesque village of Betws y Coed, arriving on the Sunday and riding for three days before departing on the Thursday (pp based on two sharing)*.
Two course meals on the evening of arrival and breakfast each morning is included. You will enjoy brilliant routes that are light on traffic and enjoy fantastic scenery that is unique to this part of Wales.
---
Extreme Bike Tours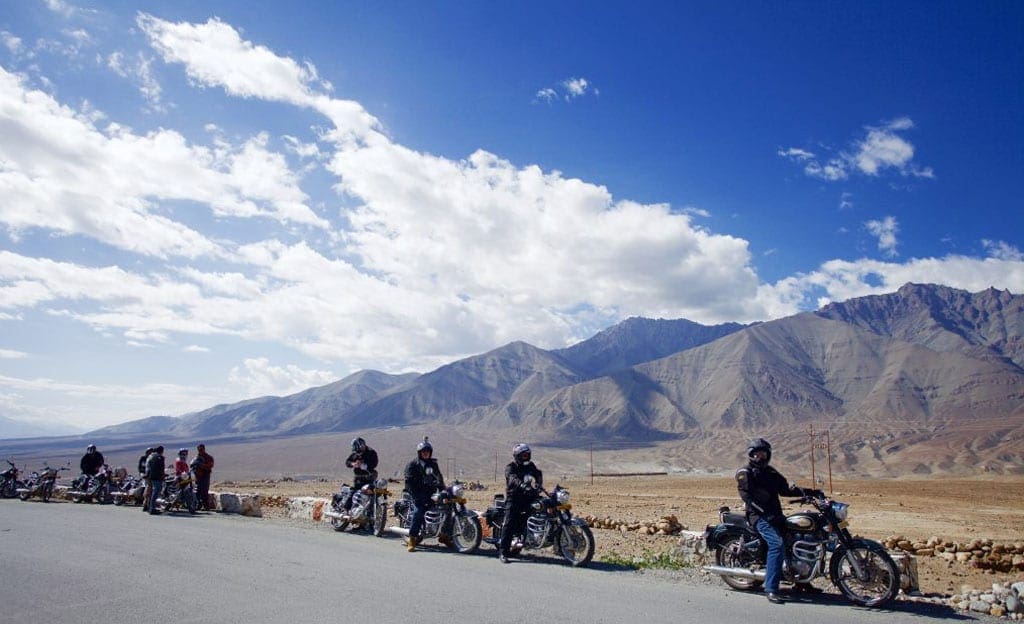 Extreme Bike Tours provides guided Motorcycle Tours in the back of beyond. Fully supported with English speaking guides they will take you for a ride on the Edge of the World.
From the base of Mount Everest and the Potala Palace to the wilds of Mongolia. The palaces of India or the beautiful valleys of Bhutan the Land of Gross National Happiness and specialist in Sri Lanka. There is a destination for everyone whatever your level of riding.
Team Extreme is dedicated to providing a mind-blowing adventure on two wheels. Visit their website extremebiketours.com for more information.
---
WILDIRISH Motorcycle Tours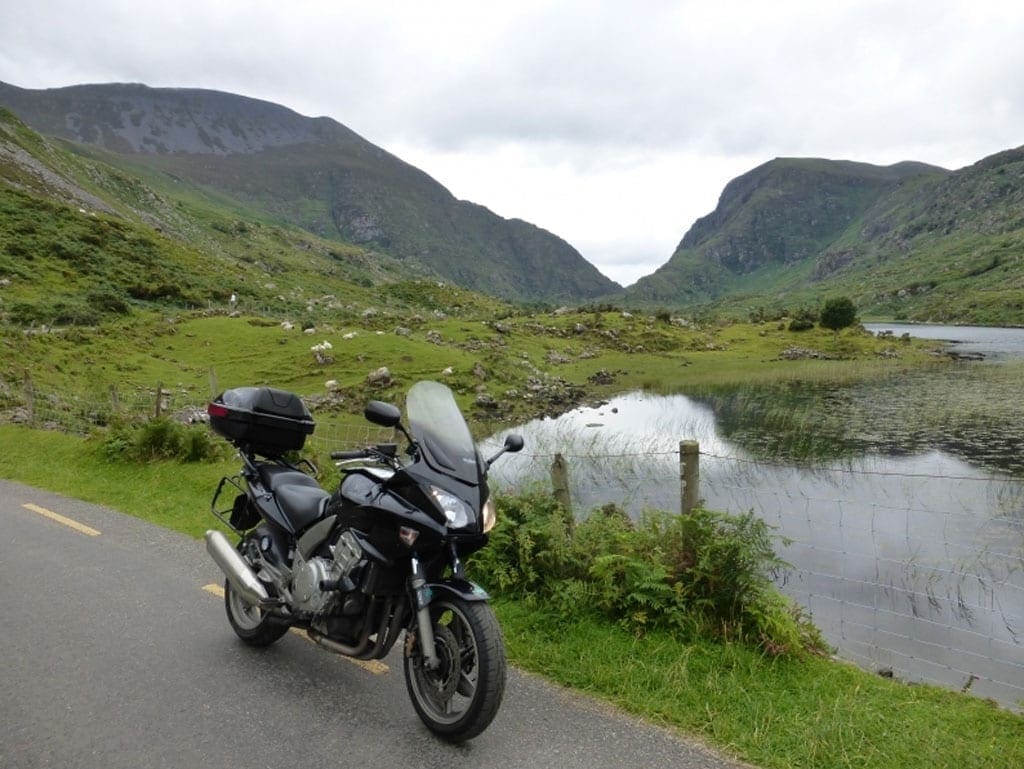 WILDIRISH Motorcycle Tours are designed to be fun. Using your own motorcycle (bike hire available), you can ride at your own pace, without excessive mileage, on great biking roads, staying in comfortable hotels.
WILDIRISH Motorcycle Tours is fully insured with both public liability insurance and on-road insurance to lead tours. The Wild Atlantic Way and the Whole Way Around touring routes bring you along good biking roads that are all about the journey and the people you'll meet along the way.
Guided, Self-Guided and Club Tours available. At the end of your Wild Irish Motorcycle Tour they think you will love Ireland, the land of the "cead mile failte" (Irish for "one hundred thousand welcomes") and the famous Irish "craic"!
---
HC Travel
For extraordinary views and heavenly roads, New Zealand makes a stunning winter blues motorcycling escape. Explore the great passes of the Southern Alps, ride on spectacular coastal roads and through unspoilt forests, all with unbelievably light traffic.
A 14-day guided tour packs in the best bits of both islands and adds some exciting activity options should you feel inclined such as bungy jumping and glacier hiking.
If you would rather travel at your own pace then HC Travel recommends a three-week self-guided tour of North and South island. If you've only a fortnight, focus on the South Island alone! To book your New Zealand Great Escape contact H-C Travel.
---
La Tringale
La Tringale is an 1820's farmhouse set in 2.5 acres and situated in the beautiful Normandy countryside. It offers excellent comfortable homely accommodation and facilities including three areas to stay. It also has a workshop, bike wash facilities and a bar where you can relax.
La Tringale is ideally situated for the major ferry ports of Cherbourg and Caen (Ouistreham) and the key attractions of this delightful and historic region such as the Normandy beaches and WW2 museums. Heading in any direction from La Tringale there are the most amazing un-cluttered and un-spoilt roads which are truly a delight especially if you are a motorcyclist or a cyclist.
Your stay at La Tringale can be tailored to suit your requirements from 'Self-Catering' to 'Bed and Breakfast' with or without home-cooked evening meals. The choice and level of accommodation are up to you.
The accommodation includes 'The Cottage', 'The Gite' and the 'B&B' rooms in the main Farmhouse. La Tringale welcome families or groups of up to 25 people. There's also 'Group Rates' so contact the owners, Andy and Jill for further information.
---
Guided Motorbike Tours
Guided Motorbike Tours Ltd have grown over the years to accommodate the demand from new and existing customers, but they consistently retain their ability to provide fun, entertaining and adventurous motorcycle tours to thousands of riders each year at competitive prices.
They're a friendly, independent, professional motorcycle touring company based in Blandford Forum, Dorset, UK. Their mission has always been simple, and that is to provide a high level of attentiveness and dedication to every client, with their needs and considerations being placed at the forefront of our business before anything else.
All their tour guides are professional and experienced and trained to advanced motorcycle standards (RoSPA or IAM). All are required to have First Aid Certificates and FBOS (First Biker on Scene) as a minimum requirement, with some also having extensive knowledge and expertise in particular areas, such as wilderness medical training and off-road riding.
They have found a system that provides flexibility to every rider on the tour, young or old, male or female, fast or slow, with quality and value all combined into one company.
---
MCI Tours
MCI Tours are packages prepared for you based upon over 20 years riding and organising motorcycle tours worldwide. Route plans, accommodation in three and four-star hotels, meals as specified and ferry tickets are all included.
For FlyRide holidays, all you have to do is book your flight and turn up! Motorcycle hire is included and MCI Tours ride with you, sharing their comprehensive experience.
Their Self-Guided holidays allow you to book the dates that suit you – its touring abroad made easy!