Words & photography: Roger Martin
There are plenty of naked bikes for older riders to choose from. MoreBikes columnist Roger Martin assess the merits of retro bikes.
Retirement these days can mean any age from around the mid-fifties up to very long in the tooth! Literally the sky is the limit.
Related articles on MoreBikes
A friend of mine was 68 years of age and had always fancied the idea of riding a motorbike, but life had somehow overtaken him and he never got around to it. Then, following one beer-fuelled evening with friends at the pub, and an outbreak of bravado, he booked in and subsequently took his CBT.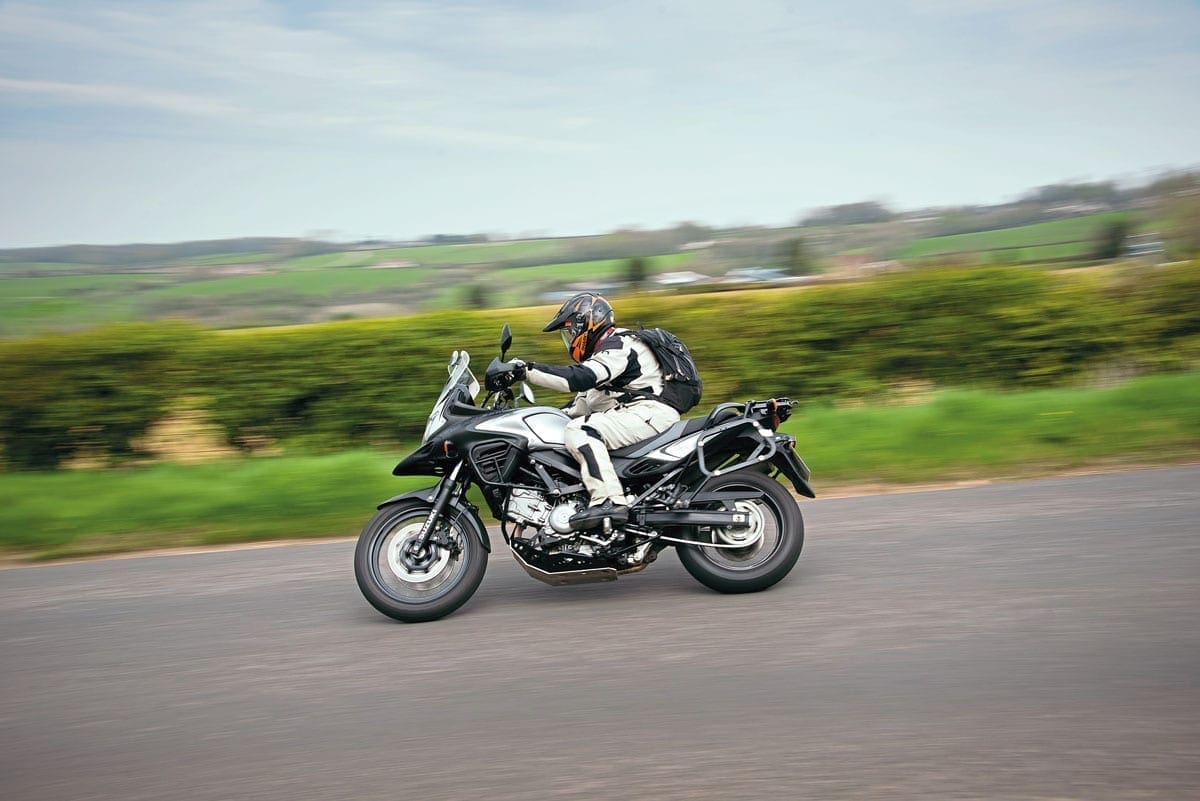 He absolutely loved it and was mad at himself for not taking the plunge earlier. He rapidly brought a succession of bigger and faster bikes, and now at 82 years of age tours around Europe with his bike club friends on his latest acquisition; a Suzuki V-Strom 650.
I really think that biking keeps you young in both outlook and health beyond your years. In previous columns I have looked at finding a bike which will give you enjoyment well into retirement years. We have discussed the merits or otherwise of cruisers and middleweight tourers, so this missive now moves on to the next category to discuss, naked bikes.
Naked retro bikes
Right now, naked bikes cover everything from smaller offerings like the Honda Monkey 125 right up to fire breathing sportsbikes with their fairings removed and every conceivable permutation in between.
However, because you and I are by definition probably kids from the 50's and 60's, you may well be attracted to the idea of a retro of some sort, so I might as well start there. Firstly, the downsides. They take a lot of cleaning and polishing to look good, and you may well end up with spending more time cleaning than riding if you use a naked retro bike in wet weather.
Your first decision may well be, is this ok for me, or do I want a bike that I can just get on and ride with minimal upkeep? Maybe you can afford to have a couple of bikes; an everyday bike as well as a retro for high days and sunny days. In my view, having a retro as an only bike really limits the amount of time you are likely to use it.
What naked bikes should I choose?
So, what are the choices? Ignoring for the moment the larger heavier retros, we have, from the more mainstream manufacturers a selection which includes the Royal Enfield 500 Classic and 650 Interceptor, Triumphs Bonneville T100 and T120 and maybe the Street Scrambler, Kawasaki's W800 and the Moto Guzzi V7. I have pretty much always had a modern retro in my garage, and have owned all of the above at one time or another, so I can give you some personal feedback of what I believe the pros and cons for an older biker will be.
Let's take the classic Enfield 500 first. These offer the closest to the real nineteen fifties experience than anything else on the market. Mine returned nearly ninety to the gallon, was happiest at around 50 to 55 mph, had very softly sprung and compliant suspension which I found great for back, bum and slightly arthritic hands. When you ride an Enfield you kick back, see the scenery and smell the flowers in the hedgerows that you slowly pass by.
You will find yourself seeing things in the countryside that you had never noticed before, and you will be stopping more frequently to explore this and that. If seriously smitten, you could well take to wearing a flying jacket, open face helmet, goggles and jeans.
You will no doubt discover (as I did) Hitchcock's mail order Enfield specialists with their online catalogue of literally thousands of bits and pieces from luggage, exhausts, windshields, to go faster enhancements…the list is endless, and many prices surprisingly affordable.
The photo shows my Classic 500 with a few additions, not the least is a very fetching picnic hamper which I bought for the princely sum of £8.99 and strapped to the rear carrier. The downsides are, apart from the obvious need for polishing and keeping clean (although on a sunny afternoon with the radio playing and a cup of tea, this can be quite relaxing), that you need to have zero mechanical sympathy to ride much beyond my recommended 50 to 55 mph.
After these speeds, your teeth will rattle, bits will drop off the bike and probably yourself, and the handling around bends becomes "interesting". I have enjoyed 200 mile days, but all of them have been on A and B roads, with the odd foray onto the occasional dual carriageway where I may slipstream the occasional HGV to keep up with the traffic flow. The narrow section tyres help the bike to be extremely chuckable around bends, and there is much harmless fun to be had without the slightest chance of losing your license. Wonderful.
'Delightful' Guzzi V7
Moving on, my experience of the Guzzi V7 is that this is a delightful and characterful light to middleweight bike in a few different versions dependant on your taste. The V-twin engine is full of character, the seat height is very manageable, the weight low, and the handling predictable and very flickable through the bends. The acceleration is brisk, fuel consumption is minimal, and legal cruising speeds are no problem.
What's more, there are versions available without too much chrome and alloy which will give you more time riding and less time polishing if you prefer. On top of this, there are many aftermarket companies that offer panniers, rear racks, top boxes, heated grips and various handlebar mounted screens to make this bike into a lovely light tourer. The only downside is that you may have to travel a little further to find your nearest dealer. Give a V7 a road test, and take an hour or more… you will soon know if this is the bike for you. Most definitely one for your short list if you are looking at retro naked bikes. Charming!
In my next column I will be recalling my experiences from owning the Kawasaki W800, the Enfield 650 Interceptor and the various Triumph variants over the last few years.
Some surprises in store, as I have found that bikes which come out on top in magazine road tests may not necessarily be the first choice for older riders. I will be telling you why.
Keep your eyes peeled on MoreBikes.co.uk for more from Roger's Retirement Biking series.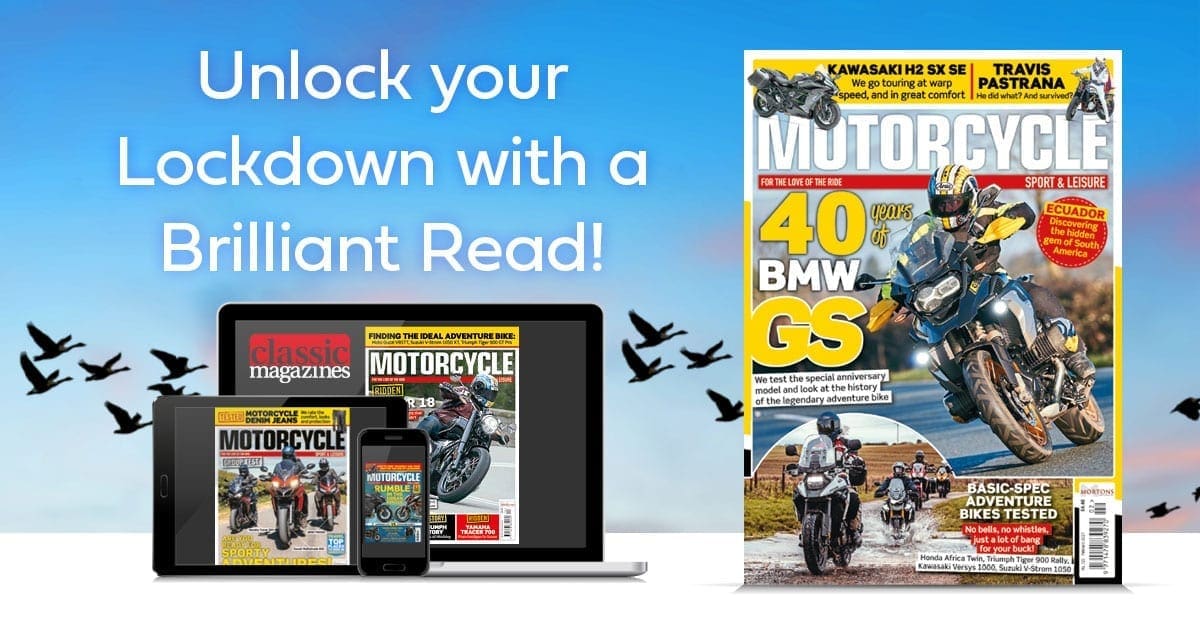 Enjoyed the article? There's are touring tales from every corner of the motorcycle globe, and strong views from expert columnists in every issue of Motorcycle Sport & Leisure magazine. Subscribe today and get your biking fix!