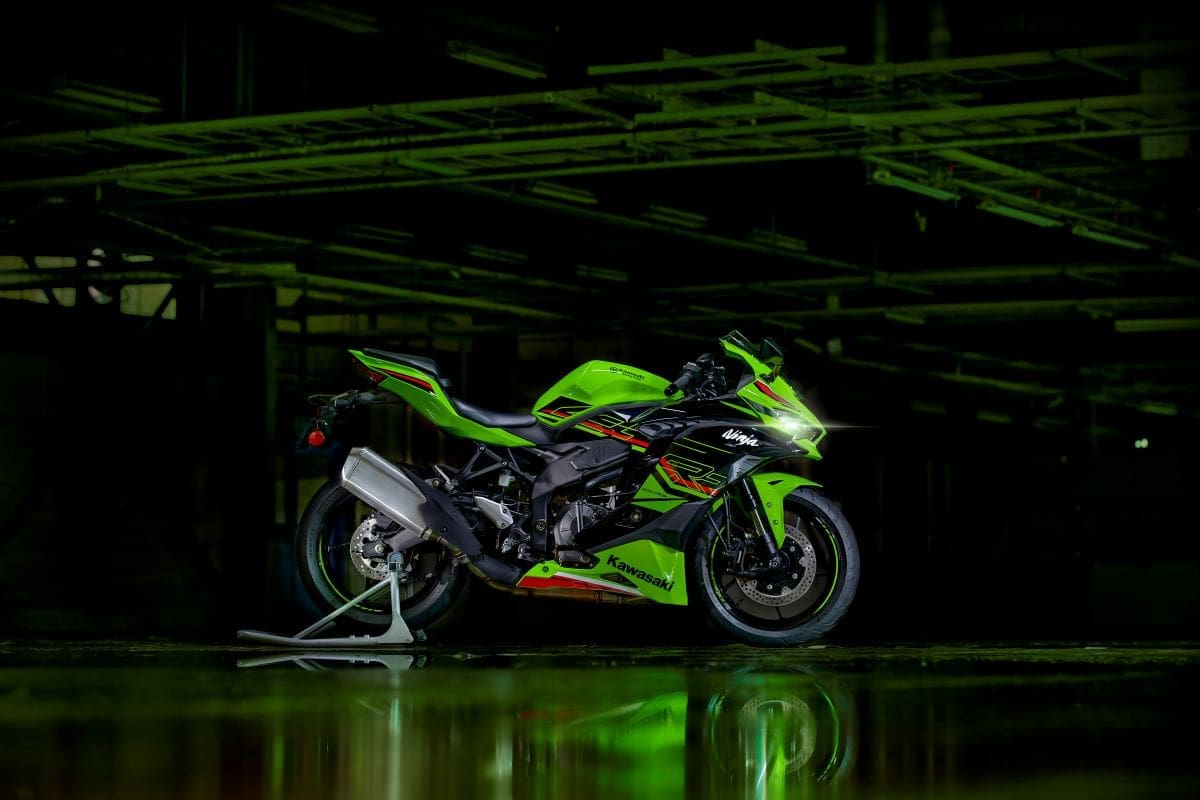 Isn't this just the thing to cheer us all up in the dark, cold, miserable winter months? Not only a surprise new bike from Team Green, but a saucy little buzzbomb of a machine, which simultaneously takes us back to our callow youth and fills us with hope for the future.
It is, of course, the new 2024 Ninja ZX-4R, which brings back the screaming inline-four cylinder pocket rocket vibe which died off at the end of the last century, never, we thought, to return.
But return it has, and it's something we can definitely get behind. Sure, sportsbikes have had a bit of a downturn of late. But just look at it. It's thumbing its nose at all the sensible little parallel twin 'sport' bikes out there, with a no-compromise full-beans four cylinder powerplant.
Article continues below…
Advert
---
Enjoy everything MSL by reading the monthly magazine, Subscribe here.
---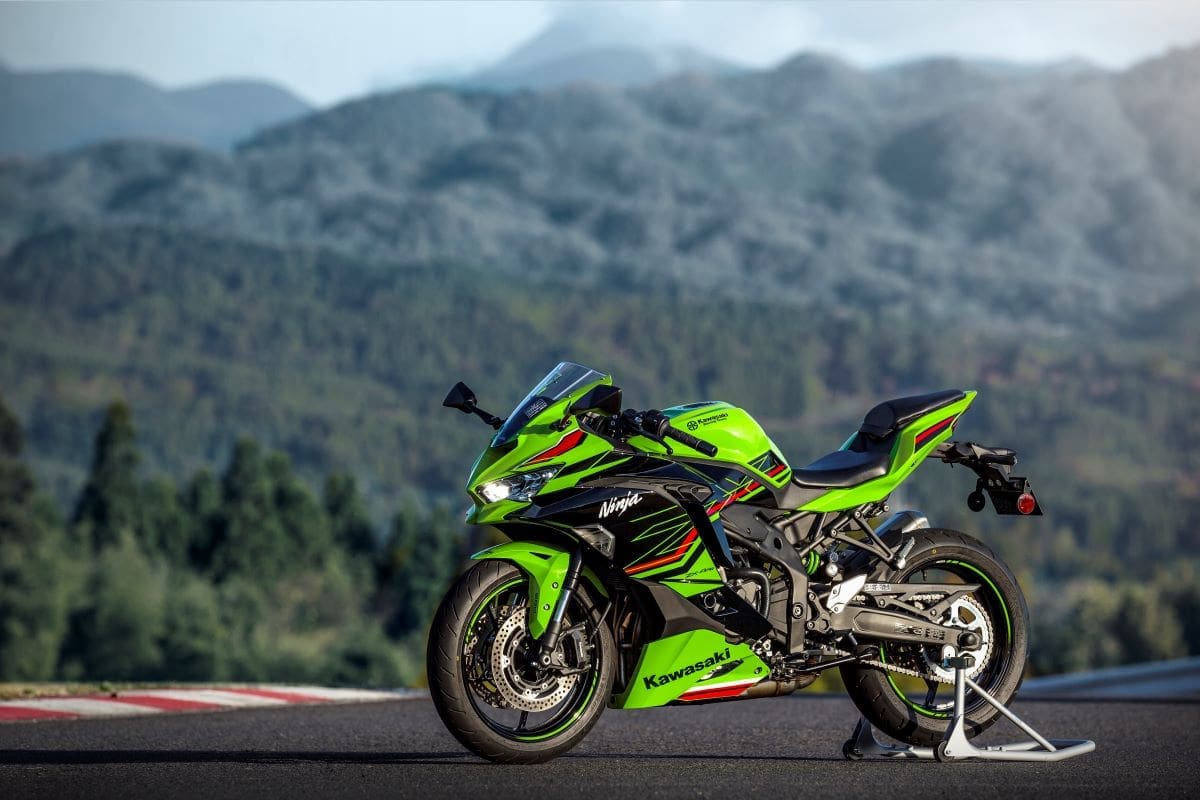 The new mini Ninja is based on the ZX-25RR 'micro-Ninja', a quarter-litre sportsbike which has been on sale across the main SE Asian markets for a few years now. Kawasaki's taken the basic chassis package, with a wallet-friendly steel frame and gull-wing aluminium swingarm, bolted in a new 400cc version of the engine, and tweaked up the running gear to suit the extra performance.
The big K hasn't released a full spec sheet as yet – but we do know that it will make around 80bhp with Ram-Air assistance, and weighs in at 188kg wet. The engine has an oversquare bore and stroke of 57×39.1mm, a quite-conservative compression ratio of 12.3:1 and is of course water-cooled, fuel injected, DOHCed and 16-valved. The redline is set at around 15,000rpm.
Those stats are actually fairly restrained – you could definitely see tuners increasing that compression ratio for starters, then raising the rev limit, fitting naughty camshafts and a race pipe. A 90bhp 400cc trackday motor? It's not out of the question you'd think.
Article continues below…
Advert
Away from the engine, the chassis spec is decent if not jaw-dropping. There are three model variants available, starting with the base ZX-4R, that has 290mm dual front brake discs and four-piston calipers. The USD front forks are a Showa design, using the firm's SFF-BP Separate Function Fork Big Piston setup, and the rear shock is also Showa, with a horizontal back-linkage system.
Next up is an SE version, which has preload adjustment on the forks, a standard up/down quickshifter, crash protectors, USB socket and smoked windscreen. The top-spec mini-Ninja 400 is the ZX-4RR, which adds on a higher-spec Showa BFRC-Lite rear shock and WSBK-style Kawasaki Racing Team colour scheme.
The new ZX-4R lineup is set to hit Europe and the UK this autumn. Price hasn't been announced as yet, but Kawasaki hopes to be competitive on cost. You'd imagine that would mean pricing along the lines of the Yamaha R7 (£9k), perhaps with a bit of a premium for the kudos of the unique engine design. More, as always when we get it.
Article continues below…
Advert
Subscribe to Motorcycle Sport & Leisure and be kept up to date with the latest news!