Introducing the New Range of 100% Waterproof Motorcycle Packs. Kriega ROLLPACKS are available in 2 sizes and 5 colour options, a great accessory for any motorcycle enthusiast looking for a tough, lightweight, easy-fit storage solution.
Constructed from a 420D Cordura® LITE outer shell with a taped seam inner liner. The pack is built to withstand the harshest conditions, providing maximum protection for your belongings. The double-ended roll-top closure provides a flexible waterproof solution with easy access from both ends.
The ROLLPACK is designed to fit securely on a rear rack or pillion seat and can be rolled up and carried on the bike or in a backpack when you need extra storage. For quick and easy fitting the integrated cam-buckle straps loop around the bike frame and 'hook back' to the pack. In addition, Subframe-Loops are included for motorcycles with no visible frame or rack. Once fitted to the bike hook the integrated straps onto the Subframe-Loops and tighten down. With a 20 or 40 Litre capacity, this tail pack offers ample space for your keep-dry essentials with a build quality that is second to none.

Article continues below…
Advert
---
Enjoy everything MSL by reading the monthly magazine, Subscribe here.
---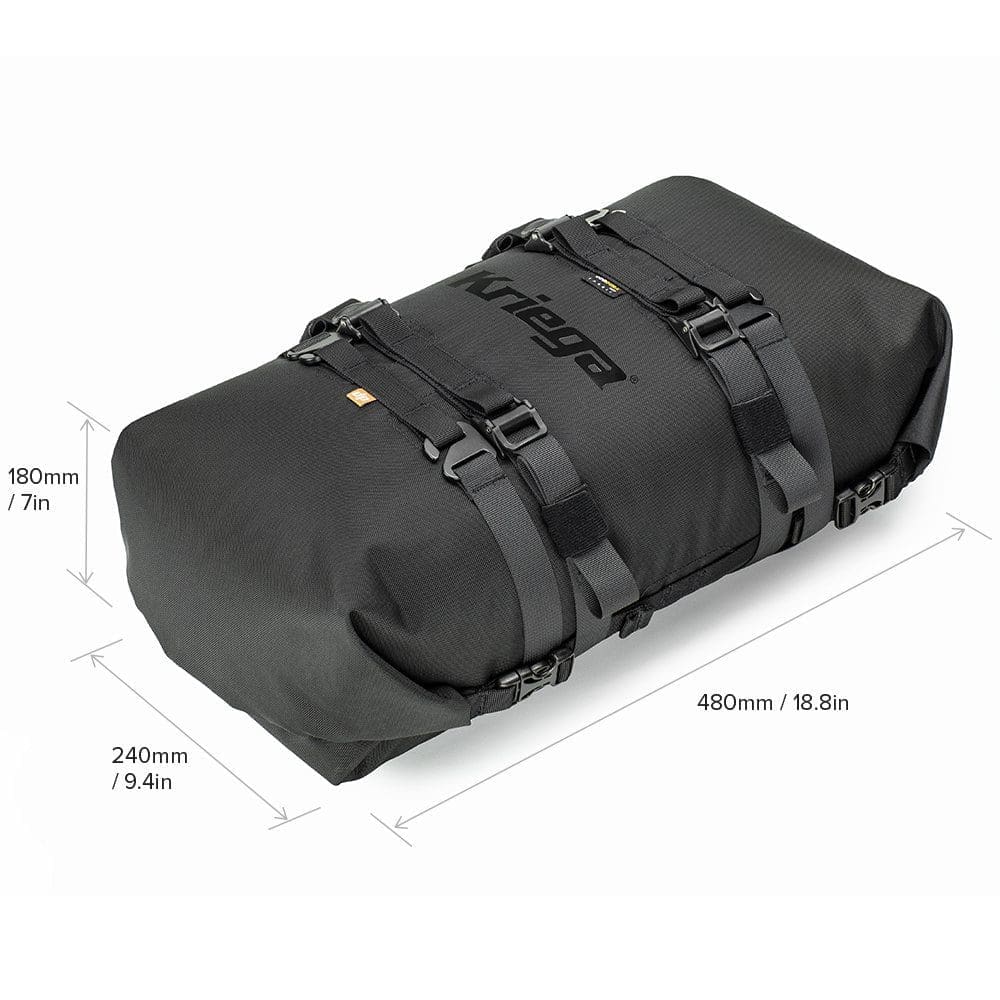 FEATURES
100% waterproof, lightweight pack
Universal fit to any style of bike
Easy to mount on a rack or rear seat
Double entry roll top closure
Durable Cordura® construction
Roll up to carry/store
10 year guarantee
See more, here
Article continues below…
Advert
#kriega #rollpacks #motorcycleluggage #morebikesyoulike #motorcycles #readersrides #motorcycle #ukbikers #bikelife #bikers #motorcyclists #morebikes #morenews #motorcyclenews #motorcyclegear