Official reveal and pics show the 2019 master middleweight in all its glory.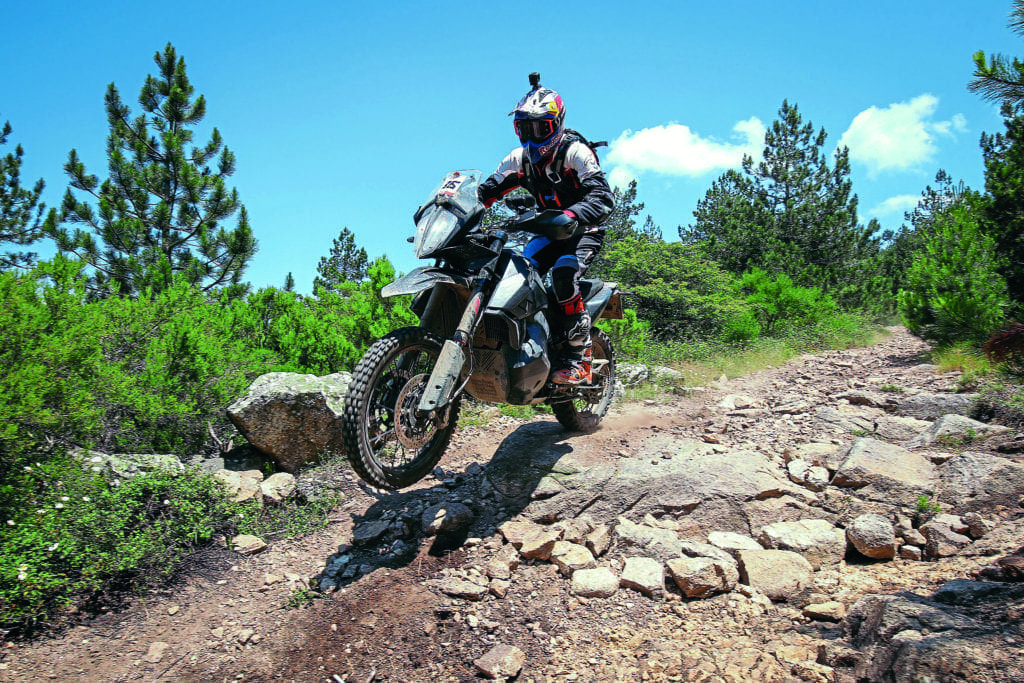 The Austrian factory unveiled the motorcycle at its European Adventure Rally last month. And here's a photo of the bike being finally shown in action.
The all-new parallel-twin powered bike has been developed alongside KTM's latest Dakar-winning weapon, the KTM 450 Rally, to be the link between the firm's enduro bikes and street range for 2019.
Riders at the event were given an exclusive opportunity to see an early pre-production version of the KTM 790 Adventure R ridden by Chris Birch – an eight times New Zealand Enduro champ and triple Roof of Africa winner.
After riding the bike, Chris said: "I'm honestly blown away by the new KTM 790 Adventure R. Naturally, I've got a lot of experience on enduro bikes and the awesome ability of the big KTM Adventure models, and this just feels like the perfect combination of them both. Obviously, what I rode is still a prototype, but it's looking in terrific shape. Can't wait to ride the final product!"
KTM PR manager Luke Brackenbury said: "KTM listens to its customers and dealers throughout the world and the demand for a very hardcore, mid-capacity Adventure bike was repeatedly raised.
"Make no mistake, this new KTM will be the most performance-focused middleweight travel enduro on the market with a spec sheet to rival machines of a much bigger displacement."
Full details of the bike will be revealed at EICMA, Milan on November 6 this year, but for now here's what we know about the bike:
■ Utilises new KTM LC8c 799cc parallel twin engine, tuned for a wider spread of torque when compared with KTM 790 Duke.
■ Over 400km fuel tank range.
■ Low seat height.
■ Low-slung fuel tank for optimum centre of gravity.
■ Fully adjustable WP suspension front and back with long travel and PDS for the shock absorber.
■ Radial mounted, four-piston front brake calipers with ABS and off-road ABS options.
■ Adjustable ergonomics to match the rider and the riding situation.
■ Spoked wheels in true off-road sizes for optimum tyre choice.