Indian automotive giant TVS Motors has just invested £100 million in Norton Motorcycles.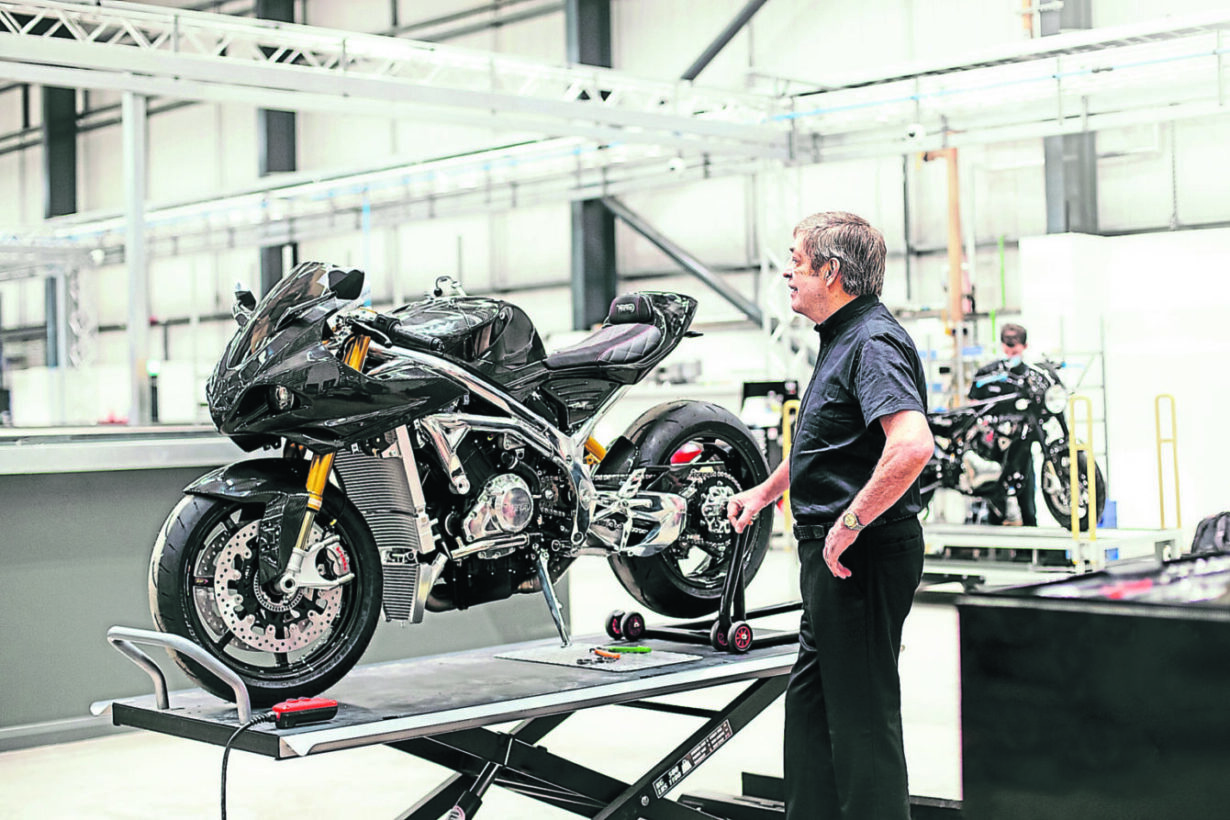 TVS bought the Norton brand back in April 2020, following its collapse at the hands of previous owner Stuart Garner. And things have been looking up since, with Norton opening a brand spanking new, state-of-the-art manufacturing facility in Solihull, which shows just how serious the new ownership is about restoring the Norton name. The new factory is where the bulk of the investment is heading, with the suggestion that it'll help to create between 250 and 300 new jobs.
Article continues below…
Advert
---
Enjoy everything MSL by reading the monthly magazine, Subscribe here.
---
TVS has said it'll be 'using traditional handcrafted techniques with modern-day machinery for consistently high quality' to produce a selection of bikes at the new facility, including the newly redesigned V4 SV, and the 961 Commando.
Speaking about the investment, Sudarshan Venu, Joint Managing Director of TVS Motor Company, said: "A world-class team led by Robert Hentschel is working to bring Norton back to its rightful place. This investment will be towards electrification, cutting-edge technology, world-class vehicles, manufacturing, sustainability and the future of mobility. This is expected to create 250-300 direct jobs over the next three years and another 500-800 indirect jobs across the supply chain. The investments, spread over the next few years, will result in an exciting range of products for the global market."
You read that right. New products… At this stage there's been no official word about what they'll be, but we have heard whispers that the previous administration's Nomad and Ranger 650s could be on the way at some point.
Article continues below…
Advert
That said, TVS made a point of saying that its 'global design and R&D hub will form a key part of Norton's strategic growth plan on its journey to becoming a leading player in luxury and high-performance motorcycles' – so maybe it's going to stick with big, expensive bikes for the foreseeable future.
Whatever happens, it's a very positive step for Norton as it continues to rebuild its reputation and regain the trust of the bike-buying masses – and the investment from TVS sends a clear message that it's serious about the future of the iconic British motorcycle brand.
#norton #morebikes #motorcycles #motorcycling #morenews
Article continues below…
Advert